Jasper and the chocolate factory
This Trek-Segafredo pro has a sweet side—just not during race season
Chocolate Atelier Stuyven lives at the intersection of Belgium's two greatest exports: cycling and chocolate. This small chocolate shop in the town of Betekom is owned by Trek-Segafredo's young cycling star Jasper Stuyven and his uncle, a veteran of the Belgian chocolate game. It's renowned within the cycling world for its cycling-specific treats in the form of chocolate replicas of Trek-Segafredo team kits and cobblestones.
Jasper lives most of the year in some kind of Greek tragedy: he owns a sweets shop, but as a professional athlete dependent upon nutritional discipline, he can't partake of its delicacies. He abstains from milk chocolate entirely, but he does allow moments of small indulgences during the season, in which he opts for dark chocolate (80% cacao).
Has Trek-Segafredo considered sending Jasper's chocolates to rival teams in an act of delicious sabotage? Yes. But some things are just too good to be shared. When we get Jasper's chocolate, we keep it for ourselves.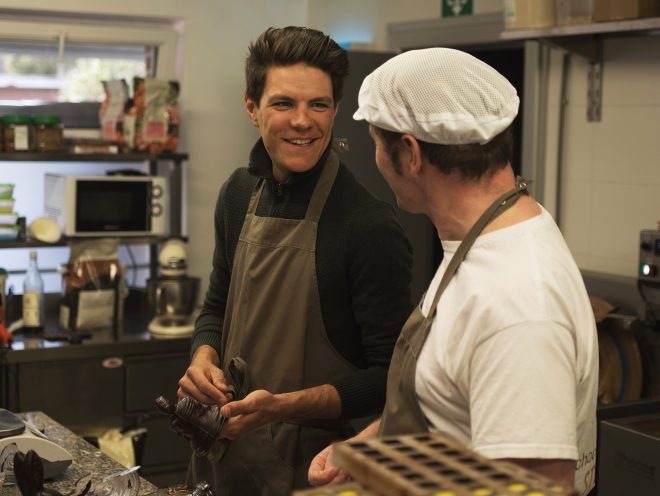 For Jasper, chocolate is a family affair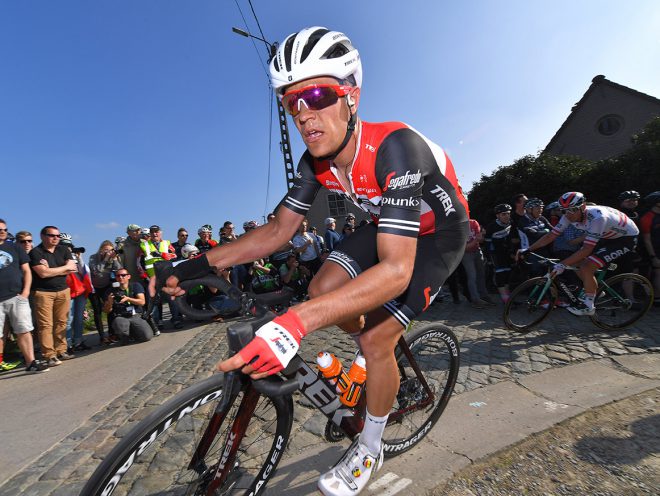 2019 E3 Harelbeke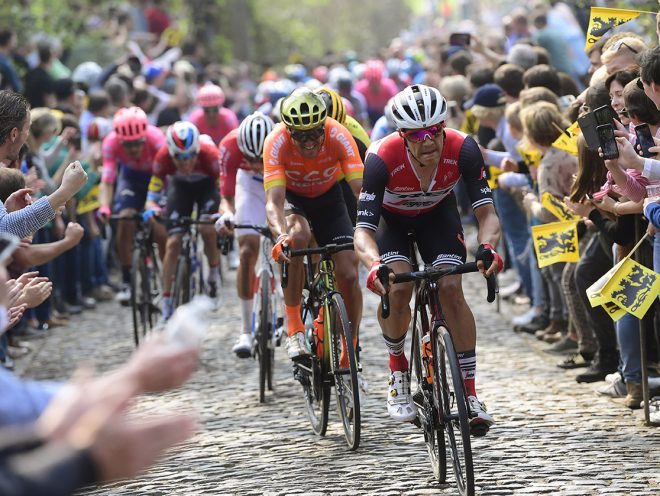 2019 Tour of Flanders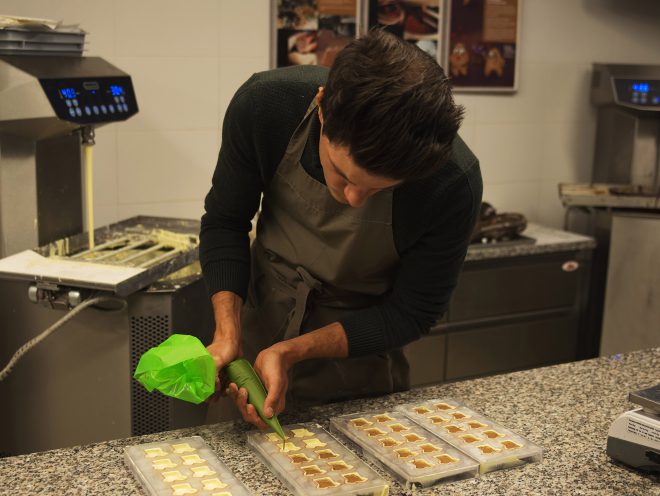 Where the magic happens