A tale of two rides
My best and worst L'Étape du Tours
Every year, the Tour de France's governing body opens one stage to the public for a citizen's race called L'Étape du Tour. I've done this race with my wife Tania every year since 2006, and every year has been spectacular—except for the first.
The night before my first L'Étape, France played Italy in the World Cup final. We were under the impression that L'Étape was just a ride, not a race, so we enjoyed the evening with the rest of France. Maybe we enjoyed it a little too much.
The start was packed the next morning. When the officials hit the go button it was like the Running of the Bulls. I quickly realized this was not a ride—it was a race.
It was 9am by the time we reached Col d'Izoard, the first climb of the day, and it was already starting to get hot. We stopped at the base to get water, but the rest stop was bone dry. Two-thirds of the way up, my heart was pounding and I came face to face with the hard reality that I hadn't prepared for the ride as well as I should have. But we rallied and got to the top, only to find there was no water and no food there either.
In moments like this one, it's easy to fill your mind with might-haves.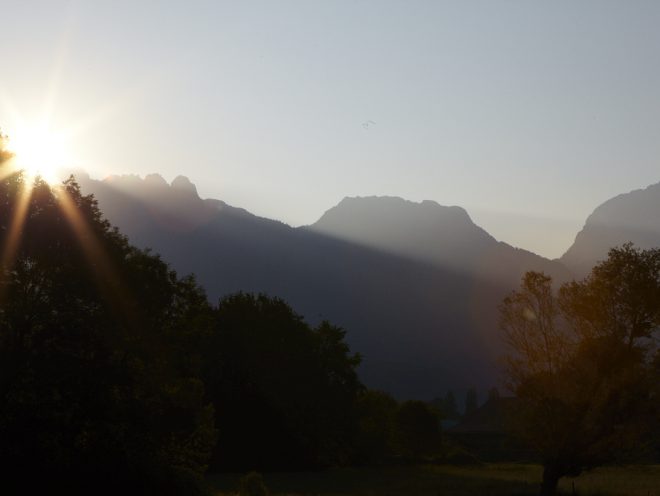 I might have made it to the summit with a faster group. I might have carried more emergency food and water. I might have been more keenly aware that rest stops in races aren't typically stocked up with enough fuel for the stragglers like me.
We descended to Briançon with just enough money to buy a couple of Cokes and a Magnum bar. If you've ever tried to shift with a melting Magnum bar in your hand, you can understand the kind of comic scene I was making on the next climb up the Col du Lautaret.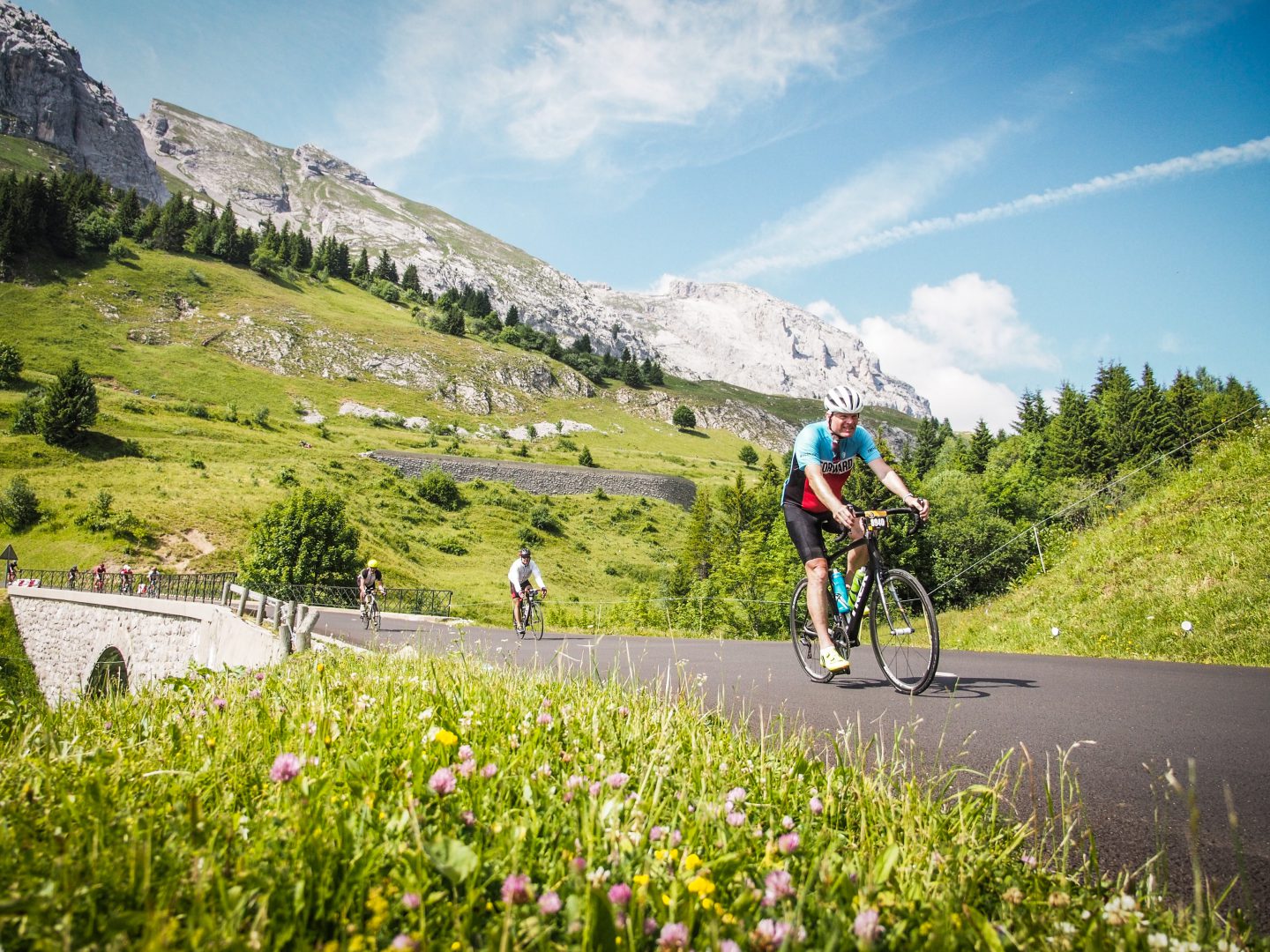 We summitted four minutes before the 3pm time cutoff. Tania knew the manager of the hotel at the top of the climb, so we slammed down three Sprites and a sandwich, then descended into the valley toward Alpe d'Huez, feeling better and better by the minute and taking in the beautiful views of the surrounding French Alps.
But at the bottom of the historic mountain, we discovered we'd missed the time cut by 12 minutes. A gate was locked across the road. Our day was over, and I wasn't happy about it.
The rest of our group was waiting for us at the summit, but we had to wait three hours before we could head up. I would have crawled up the mountain for a cold beer at that moment, but Tania reminded me that we had no money.
I looked across the square and saw a couple of English guys sitting outside a café, their Trek road bikes leaning against the wall beside them.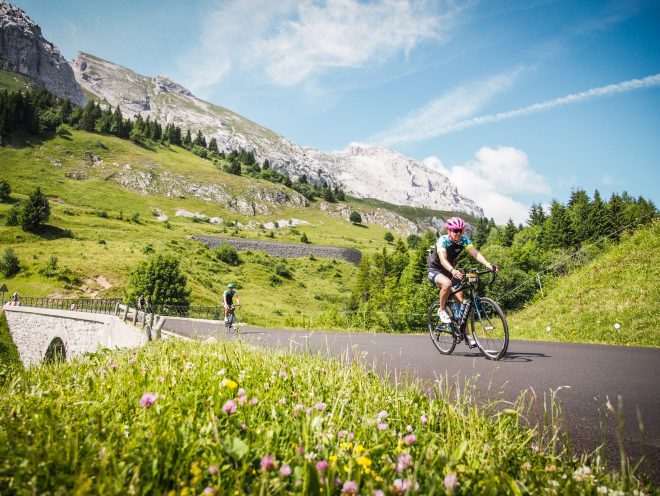 I walked over and introduced myself. We were comrades in our shared failure, all of us resigned by that point to the sad fact that the day we'd imagined having ended up not working out the way we'd hoped it would.
I cut to the chase. "I never play this card," I said, pointing to their bikes, "but I happen to own that company. If you'd buy my wife and me a few beers, I'd make sure you were repaid in kind."
They agreed, and we ended up having a great time.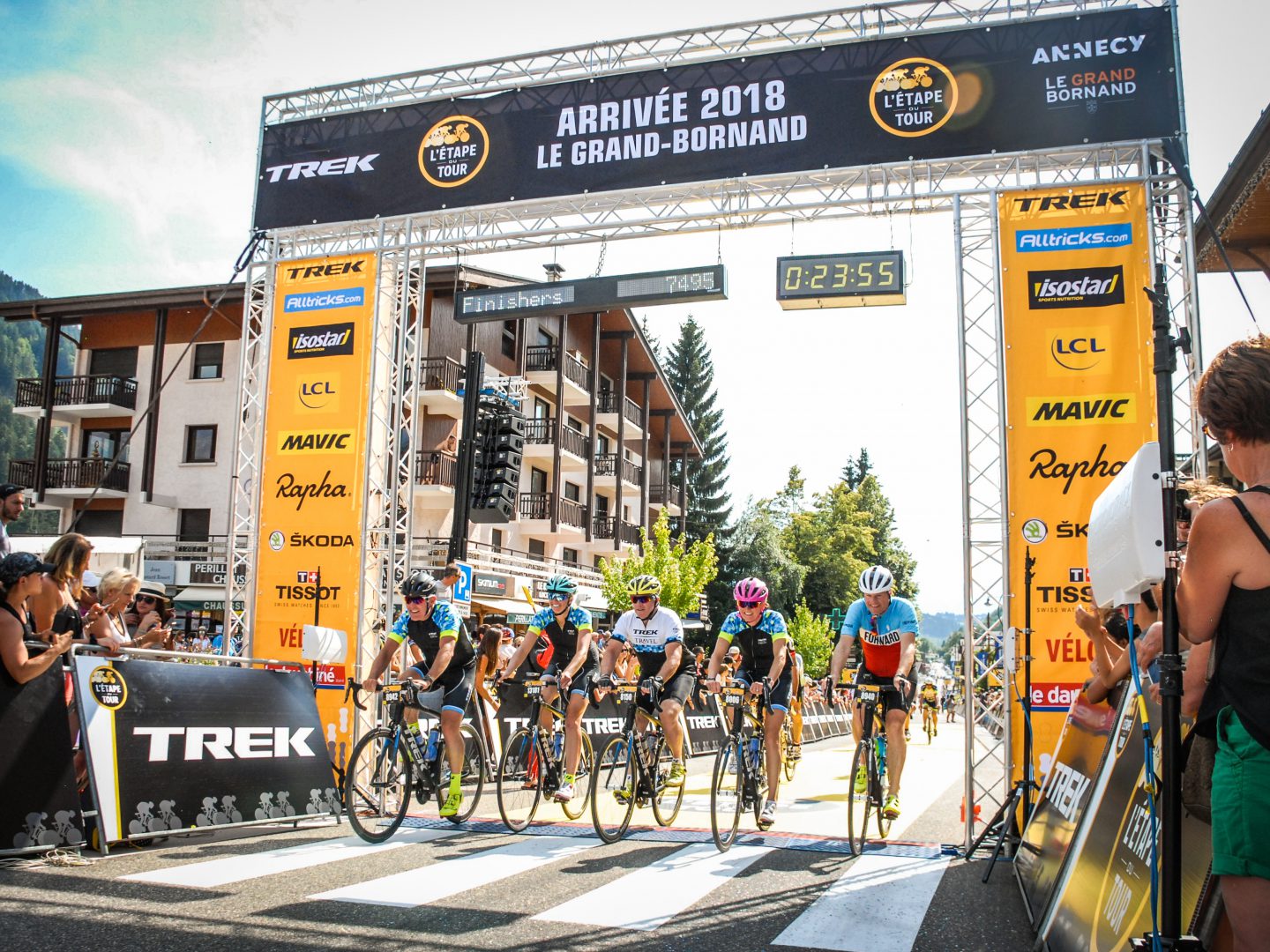 I think about that day a lot. You learn more from your failures than your successes, and the truth is failure can be really good for you. My 2006 L'Étape was a humbling experience, but it kicked off a 2007 campaign that started a 14-year finishing streak for me and Tania.
That's the story of my worst L'Étape. All the others have been outstanding, but 2007 stands out as the best for me because it was a spectacularly difficult course. 120 miles, five mountain passes, in 100-degree heat. We were prepared that year. We trained a lot. We had no beers the night before. We carried our own fuel and water. We were ready to race, not ride.
On the final descent of our 2007 L'Étape, a woman Tania had been competing with all day flew by us. I shouted to my wife, "Get on my wheel!" I took five pedal strokes and had nothing left, so I pulled aside and Tania put the hammer down, eventually catching her competitor and winning the sprint. It was a great thing to witness.
For the most part, any bike ride is a good one. But you're bound to have bad days on the bike just as you're bound to have bad days off the bike. That's life. It's what you learn from the bad days that matters.
And there's another lesson here, too. When you see someone who needs a beer—or a coffee, or a meal, or anything—and you have the means, get it for them. You might not get a load of free gear out of the deal (along with a donation made in your name to your favorite cycling non-profit). But if you're in the right place at the right time, you just might.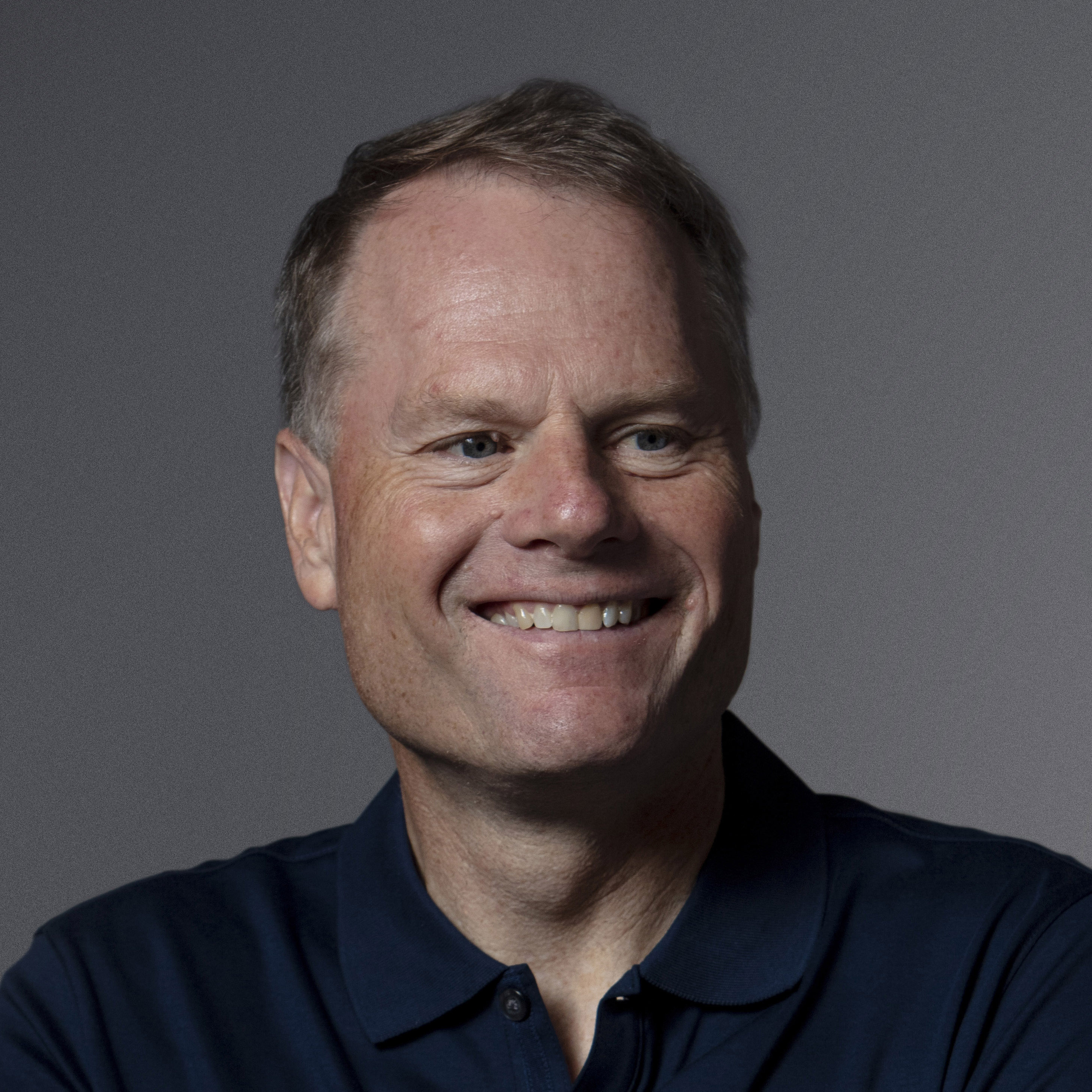 About the Author: John Burke
John Burke has worn a lot of hats at Trek Bicycle since his first job packing parts when he was in high school. He's been the president of the company since 1997. He's the author of three books: PRESIDENTIAL PLAYBOOK 2020; 12 SIMPLE SOLUTIONS TO SAVE AMERICA; and ONE LAST GREAT THING, a memoir about his father, the founder of Trek. He and his wife, Tania, the CEO of Trek Travel, live in Madison, Wisconsin.