Pawsitive vibes only
Cycling's first dog-mestique is spreading joy on the streets of southern Florida and beyond
If you find yourself on the streets of Boca Raton, Florida, keep an eye out for the most adorable sight on two wheels—Cliff Brush and his Goldendoodle Brodie. Thankfully they're hard to miss, because Brodie is 70-pounds of handsome fluff sporting custom-made doggles and Cliff pedals a fluorescent yellow Trek Madone. But most eye-catching of all, Brodie enjoys the ride perched in a backpack. Yes, a backpack! He looks like he's giving Cliff a big bear hug as they ride along the beach.
Cliff started biking with Brodie on his back for fun, but they're not the only ones who enjoy the ride. Grins abound every time they go out, and Brodie has dogloads of followers on social media—over 250k on Instagram and 1.5 million on TikTok! When asked to comment on his fame and his cycling career Brodie barked triumphantly. Which we translate to mean, "holy COW this is a ton of fun! Let's go for another loop and see more smiles!"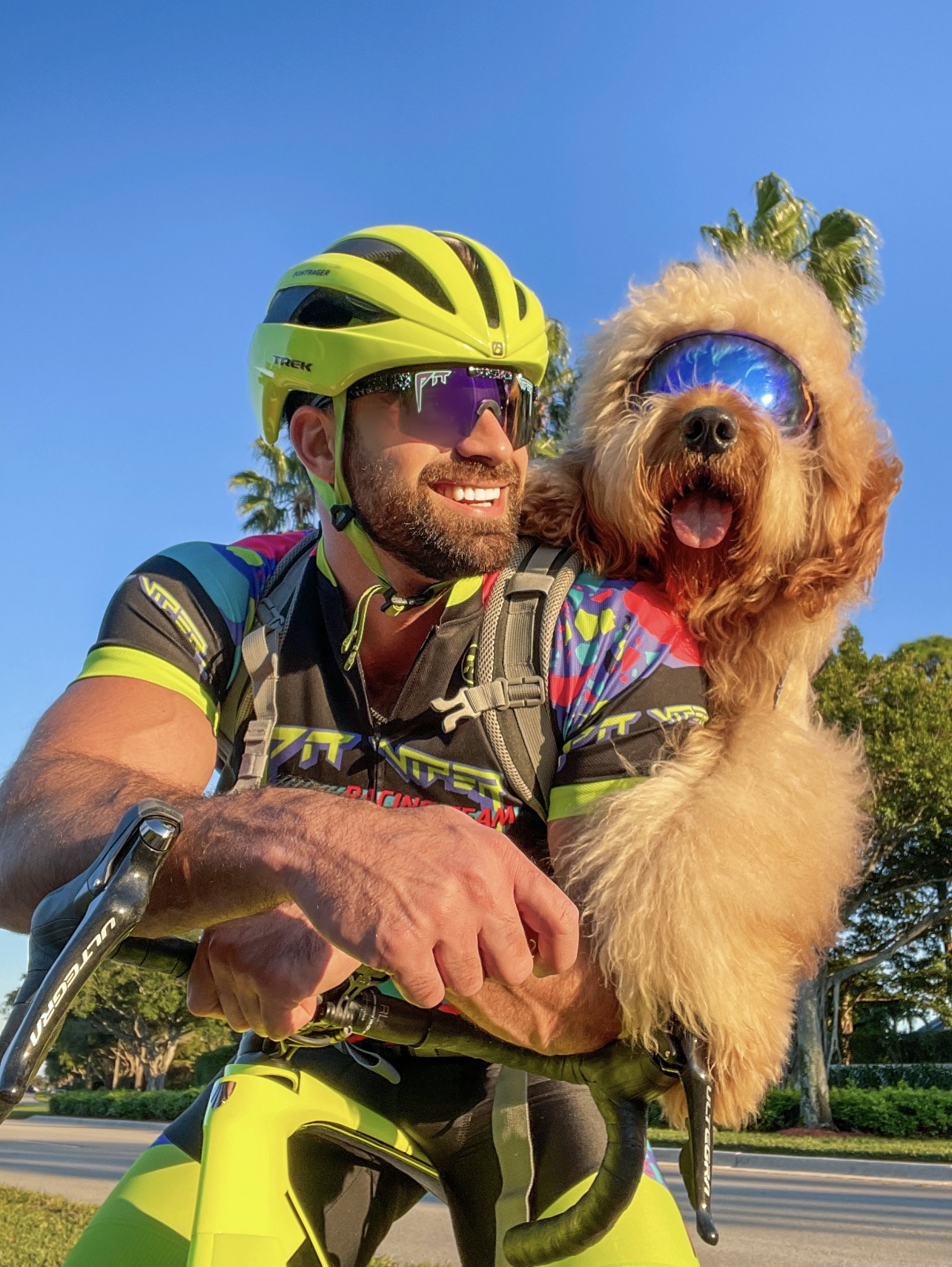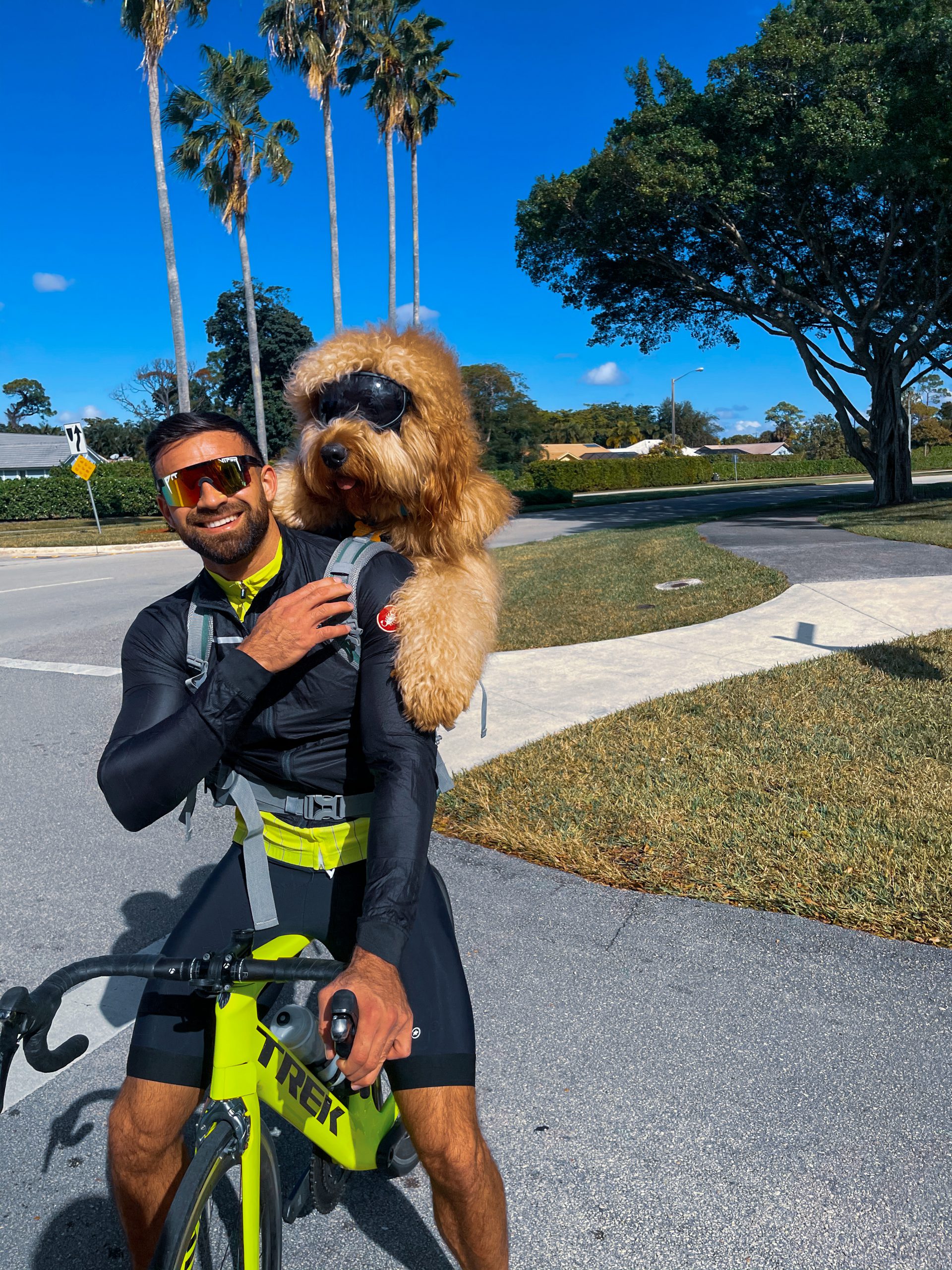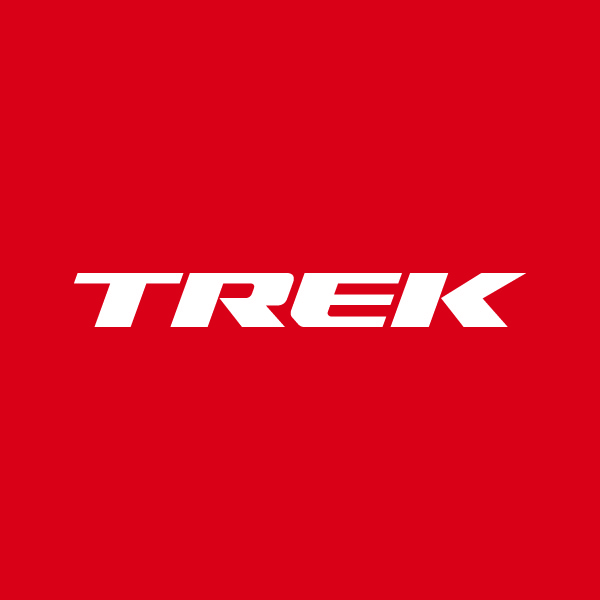 About the Author: Trek
Our mission: we build only products we love, provide incredible hospitality to our customers, and change the world by getting more people on bikes.