William Harrison's extraordinary UNBOUND
How a nine-to-fiver who bought a Checkpoint at his local shop won the nation's marquee gravel event
When the email arrived, William Harrison's stomach dropped. It was right there in bold letters: he'd won the lottery to participate alongside a little over 100 riders in the longest distance of UNBOUND Gravel, the nation's marquee gravel event.
Life as he knew it had changed. Harrison was no stranger to endurance racing as he was a triathlete and had previously logged an 150-mile bike ride. But now, he was committed to an ultra-endurance gravel bike race, perhaps the hardest in the world.
When the email came — and even when he arrived in Emporia, Kansas — Harrison wasn't expecting a podium, let alone a win. He wasn't even sure he'd get through the whole race. He'd ridden smaller gravel events before on a secondhand cyclocross bike. At 350 miles, UNBOUND XL would be a feat, and the longest distance he'd ever covered by bike.
The catch is Harrison isn't a professional cyclist. He works in financial services and rides his bike because of the community and the freedom the bike affords. "I still feel like a kid when I'm on my bike," Harrison said, "the bike has gotten me to know my local community, the roads that will take me out of town, the state as well."
Harrison signed up for the Unbound XL lottery, thinking that he'd have a better shot at getting an entrance to the event that draws thousands of applicants and only admits a mere 4,000.
"The day I got the email, I went and did a 100-mile route. I ended up flatting twice and crashed twice. I had to hitchhike back to my car. I was preparing for the worst day of my life."
UNBOUND Gravel has taken gravel racing to a different dimension, challenging the psyche and integrity of every rider who decides to take on the challenge. Started in 2006, the event came to fruition under the moniker of a Gravel Grinder through the Flint Hills of Kansas. Now, with three main distances to cover, athletes can choose to participate in a 100-, 200-, and 350-mile ride.
Under the umbrella of darkness, the 350-mile XL version of the race covers enormous distances on some of the roughest Kansan soil, where the gravel stretches through cattle fields are out to get you and flat tires are all too frequent. Sometimes, with only the light of the moon guiding your way.
Luck started to change for Harrison and about a month into training for Unbound XL, he got a call from his local shop, Bicycle Sport in Charlotte, North Carolina, that there were four Checkpoints on order, one in his size. Harrison quickly jumped on the opportunity and began to train on his new bike. "It was such a relief to have a better bike and I didn't realize how nice the Checkpoint would be. I wasn't getting fatigued and that really helped with my recovery."
There's often a connotation that winners of big marquee events, like UNBOUND XL, travel with their own mechanics, get their bikes through sponsorship, have rigorous training plans and doctors checking up on them at each race. But gravel racing isn't the Tour de France. And at the center of it all, there are athletes like Harrison, a normal dude with a big heart and bigger vision, who bought his Checkpoint at his local shop.
Harrison began to train within his schedule with the new Checkpoint, putting in anywhere from 15-25 hours on the bike per week, enjoying the commitment to training and the lifestyle it afforded.
"I tried to keep stuff fresh and didn't want it to become a job, because I already have one."
Moving into the final months of the race, he really tried to pay attention to his training load, if he felt that he was doing too much, he would dial it back and recover, keep the brain fresh and himself motivated. "It can't be your whole world but having a goal out there is great. This really was my focus for the year," said Harrison.
UNBOUND XL quite literally sets riders free. It tests, challenges, and even tears down the stigma of ultra-endurance cycling – you don't need to set aside your life to train for it, either. At the backbone of the race is a community driven mission to give back to Emporia and the folks that put on the race as well as the riders who dedicate everything to compete.
Harrison rode with a group for the majority of the ride until the pack split to a few riders, each taking turns pulling each other until the group dwindled. Harrison saw his opportunity and opened a gap. Head down and teeth grinding while the sky unleashed a complete downpour. After nearly 30 miles solo, he crossed the finish line in first place with a time of 20:17:27. An enormous dig. Every match in his book was burned. Harrison averaged 17.25 MPH over the course of the 350 miles.
"I feel very lucky and thankful that I was able to do it. We got to ride through golden hour as the sun was setting and rising. At the end of the day, it's basic. You're out there on your bike."
In looking back at his training, Harrison credits part of his performance to the equipment that got him to the finish line. "The bike never messed up all year," he said, "which was so confidence-inspiring going into the event. I needed none of the spares or anything that I had brought, the thing worked so well. This was my first time with electronic shifting, and I had battery anxiety but then finished UNBOUND with my batteries green."
What's next for Harrison? Well, he's back at work right now, feeling a bit of pressure from the win but enjoying it. He has some bucket list races to check off, bigger rides to do, but most importantly, he's riding his bike for the heck of it and having a good time, too.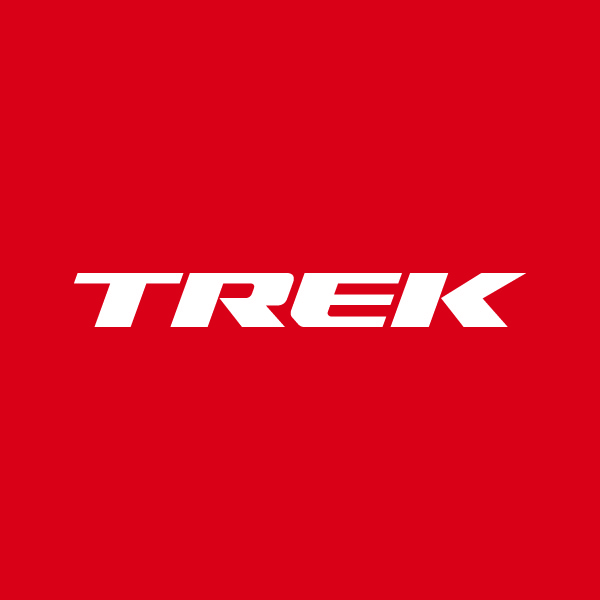 About the Author: Trek
Our mission: we build only products we love, provide incredible hospitality to our customers, and change the world by getting more people on bikes.