Welcome to team camp
Trek Travel gave a women's junior cycling team the chance of a lifetime
From baseball to cricket and football to field hockey, pre-season training is a fundamental and iconic time for athletes everywhere. It's when teams get together to build solid foundational fitness, plan for the year ahead, and connect with their teammates. The success of a team can hinge on a successful pre-season — these athletes are working together, depending on one another, and doing hard things that require a certain level of trust. Camaraderie is a must.
In cycling, there's a legendary pre-season ritual known as team camp. It's when riders and coaches escape harsh weather (and reality) and flock to beautiful destinations across the globe to put in long miles and grow closer as a team.
For younger cycling teams, team camp can be fairly unattainable — most have no choice but to ride through the cold winter months or hop on their trainers and pedal together on Zwift. But in March of 2023, Trek Travel gave a women's junior cycling team — one of the only junior women's cycling teams in the United Kingdom — the opportunity to train in one of the most iconic cycling destinations in the world.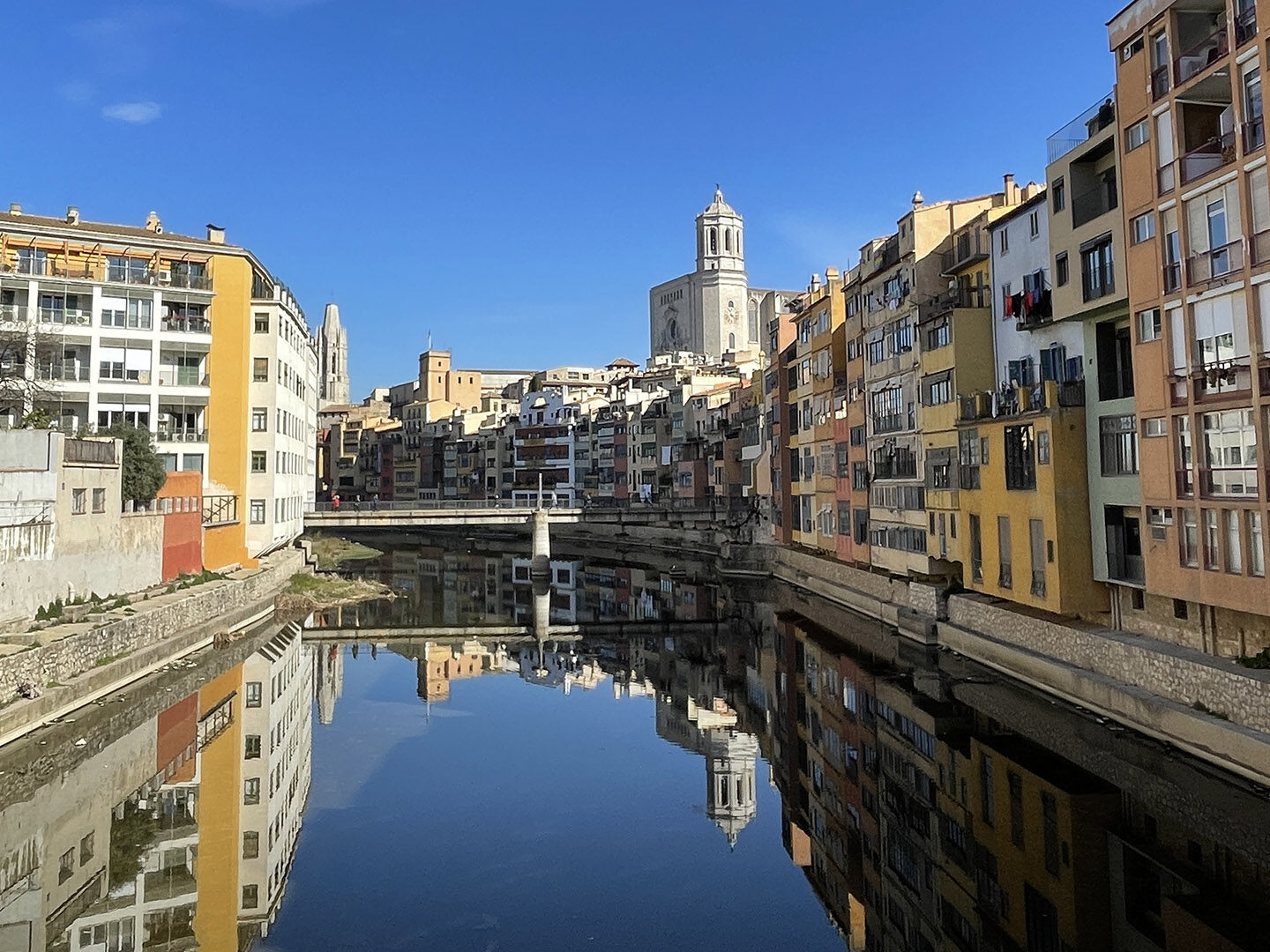 Girona truly is a cycling paradise, teeming with quiet, well-paved roads that wind through sun-drenched canola fields and lush forests. Long, steady grades with beautiful views of the Mediterranean meander through ancient towns and cobblestoned streets, drift past 17th century churches, and race along coastal flats with a distant view of the Pyrenees. The terrain is varied and the weather idyllic, with mild winters and warm, sunny summers. Word has it when you head out for a ride in Girona, you're likely to see more cyclists than cars. It's the unofficial home of the pros and the place to be for professional training — in fact, all 18 of the men's WorldTour teams, and most of the women's teams, hold their training camps in Spain.
This spring, Trek Travel provided the JRC Interflon Women's Junior Cycling Team with everything they needed to escape indoor training and live like the pros for a week. The team was given a place to stay in the heart of Girona, iconic route recommendations, the latest Trek bikes, Garmin computers to track their stats, and more. It was a unique opportunity for the women to experience the race environment at the pro level and get a glimpse into their futures. Thanks to Trek Travel's accommodations, the only thing they had to worry about during that week in March was the road ahead.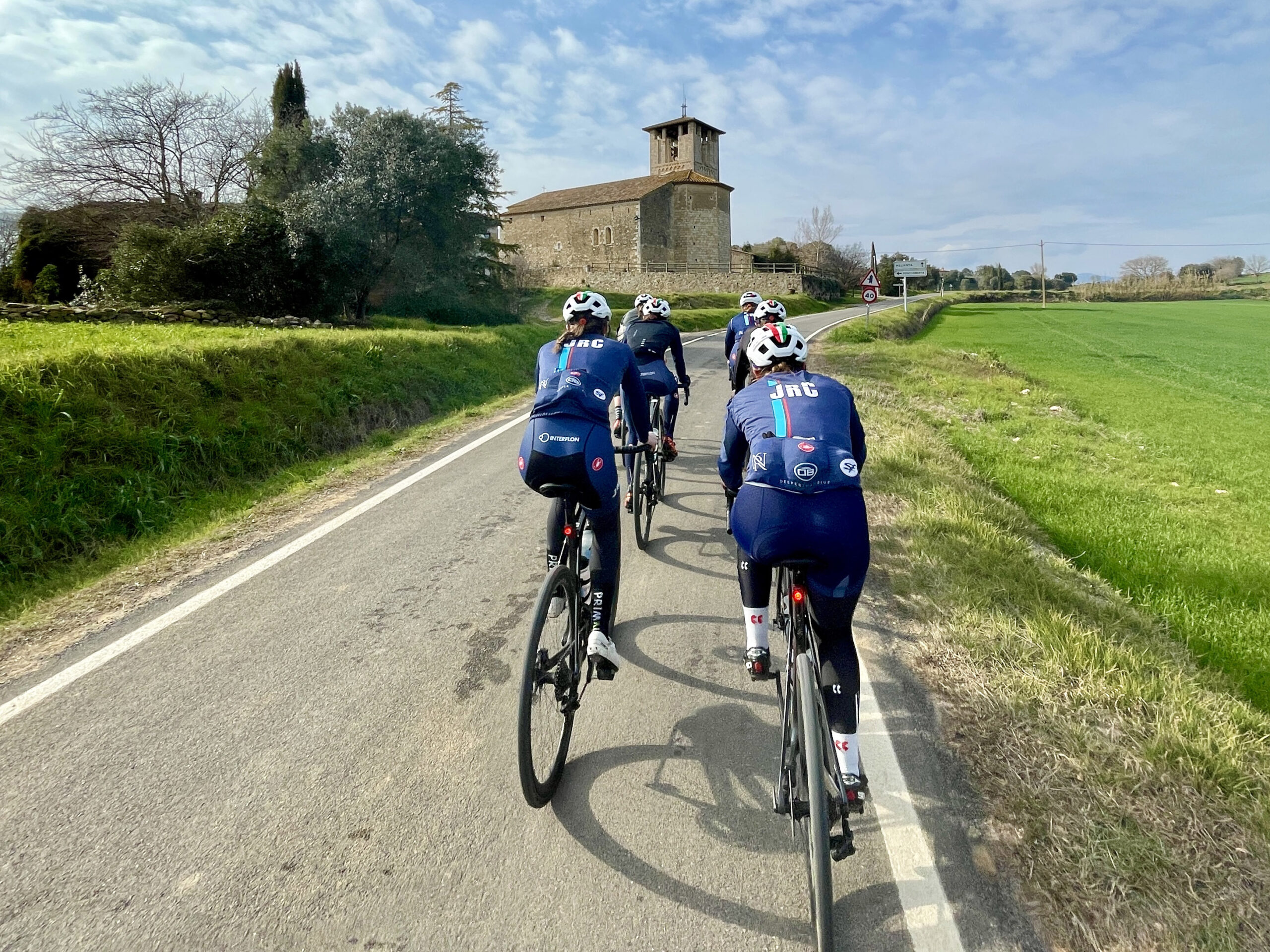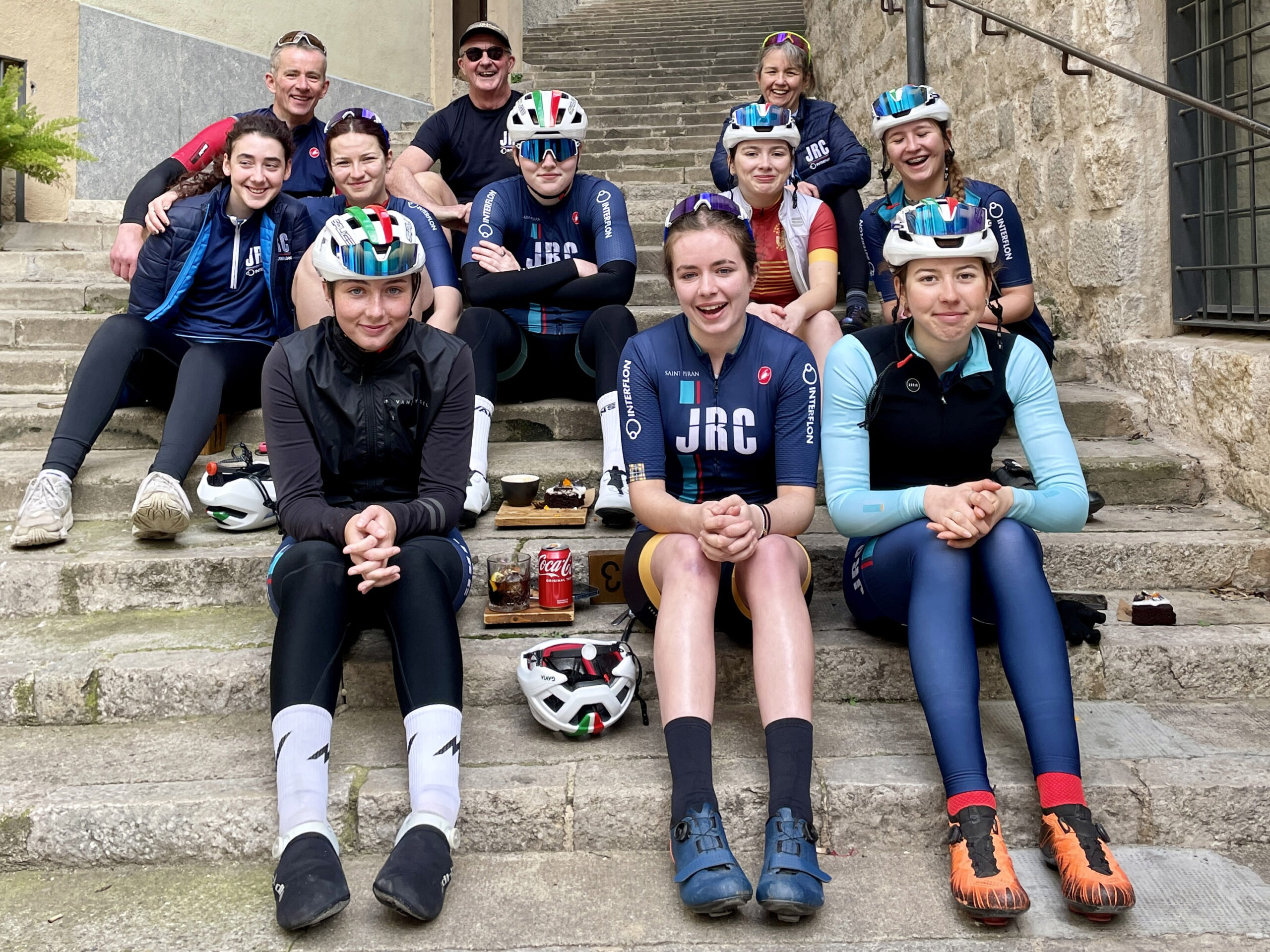 As one of three junior women's cycling teams in the UK, JRC's vision is to, "create and deliver an environment of equality, empowerment, resilience, and success through women's cycling." They also aim to address the significant dropout rates of junior women in cycling, remove barriers to the sport, and encourage a healthy lifestyle and lifelong love of riding.
The team's trip to Girona allowed them to ramp up their training at a time of year when the weather in the UK can be quite challenging. Usually, they'd spend the pre-season sweating on stationary trainers or bundling up to conquer the cold. Instead, the team got the opportunity to immerse themselves in Spanish culture and spend quality time in the Catalan countryside.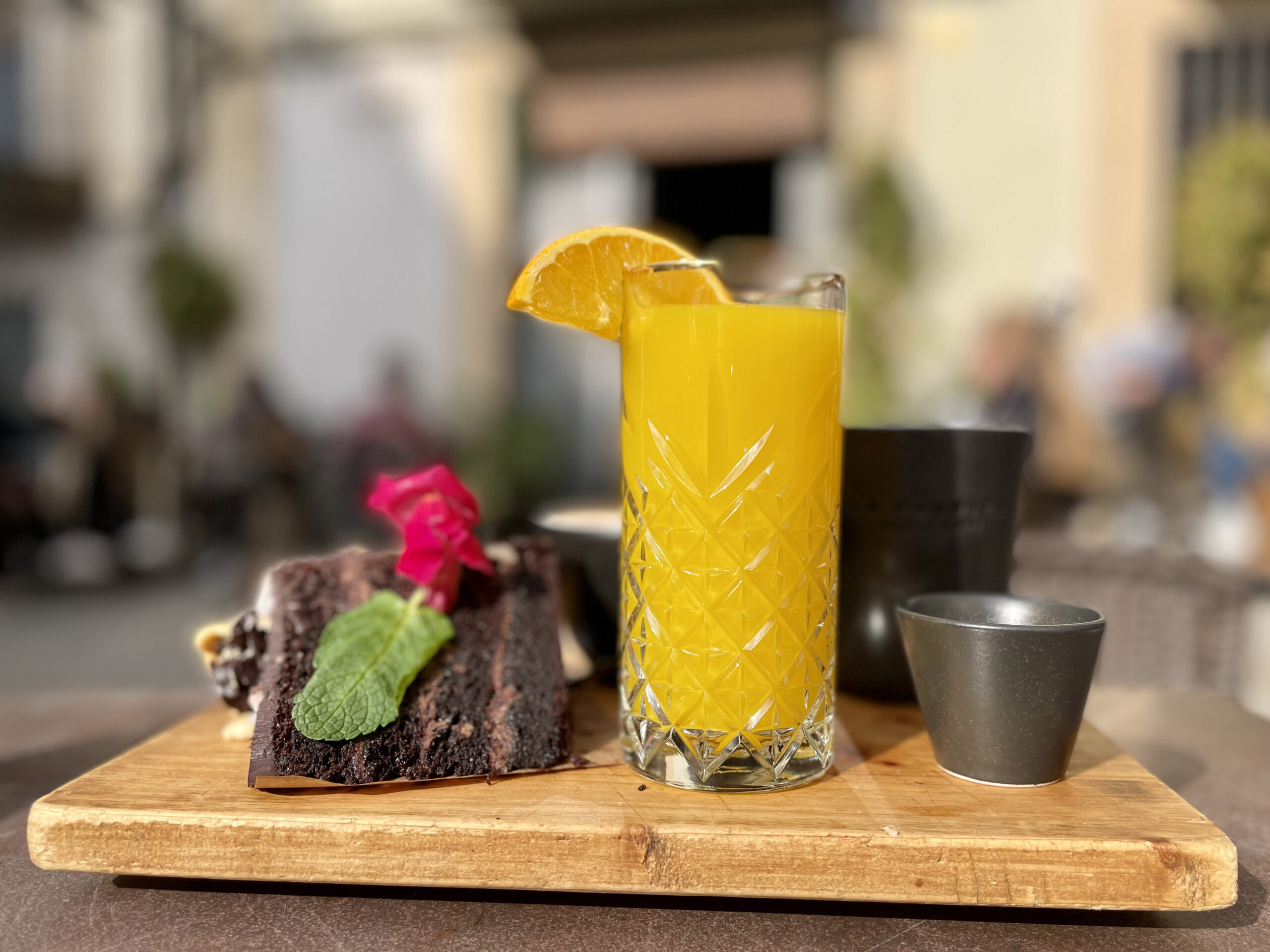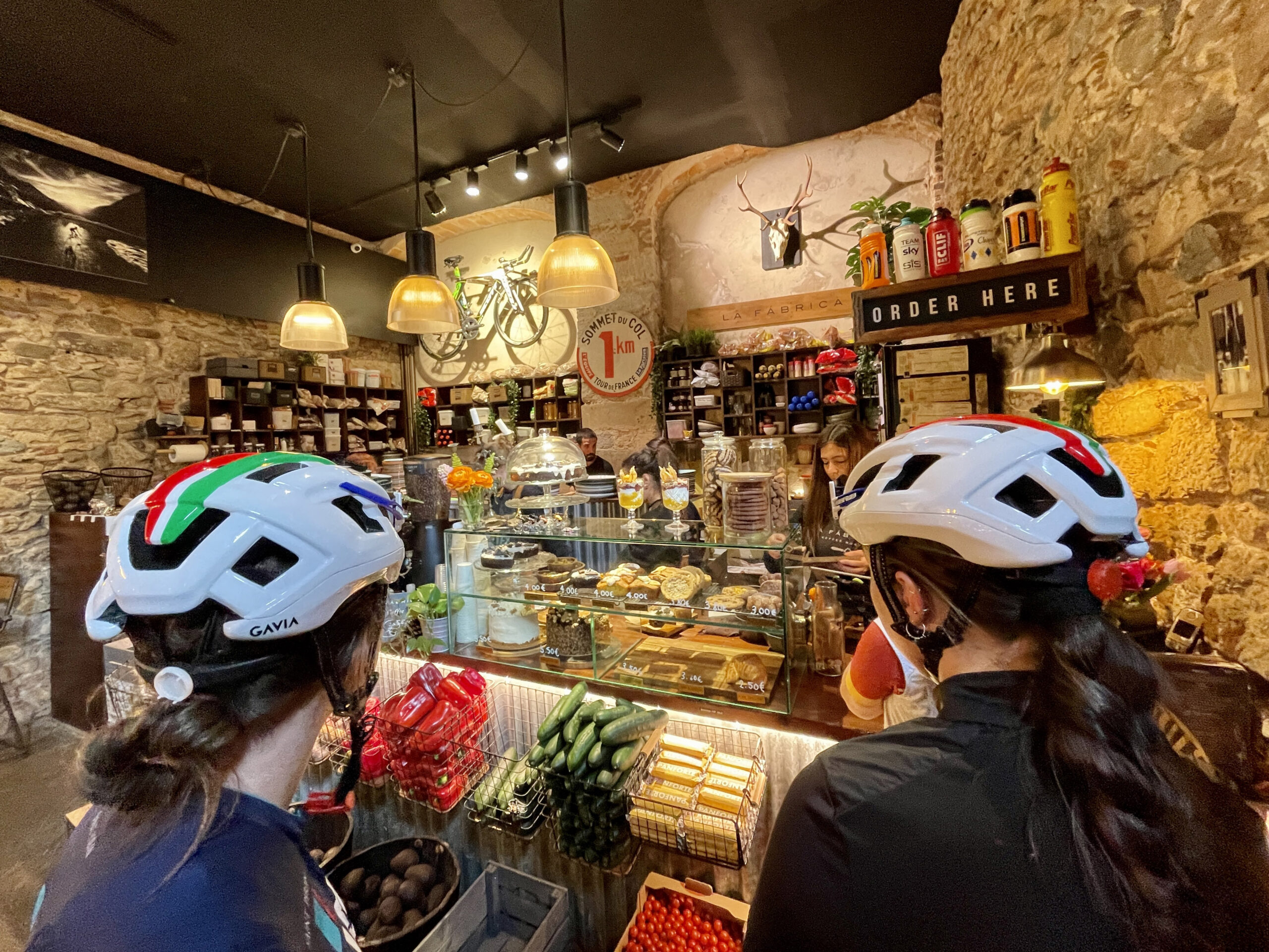 The women rode 400km and climbed over 5,000m during their five days in Spain. They explored the scenic hills of Sant Hilari, powered up the classic Els Àngels climb, and cycled past stunning clear blue waters in Costa Brava. Their performances were strong, matching the Strava times set by senior pros both up- and downhill.
"For many of the riders, the climbs and descents were a totally new experience," says coach Paul Easto. "They're much longer than those typically found in the UK."
The team documented their Girona adventures on Instagram, where they share their personal successes, failures, and stories of progression in hopes of inspiring younger generations to try something new.  For many women on the team, this was their first time riding in another country. For others, it was their first time on a plane. It was the ideal opportunity for everyone to step outside of their comfort zones — both physically and mentally — with long days in the saddle away from home.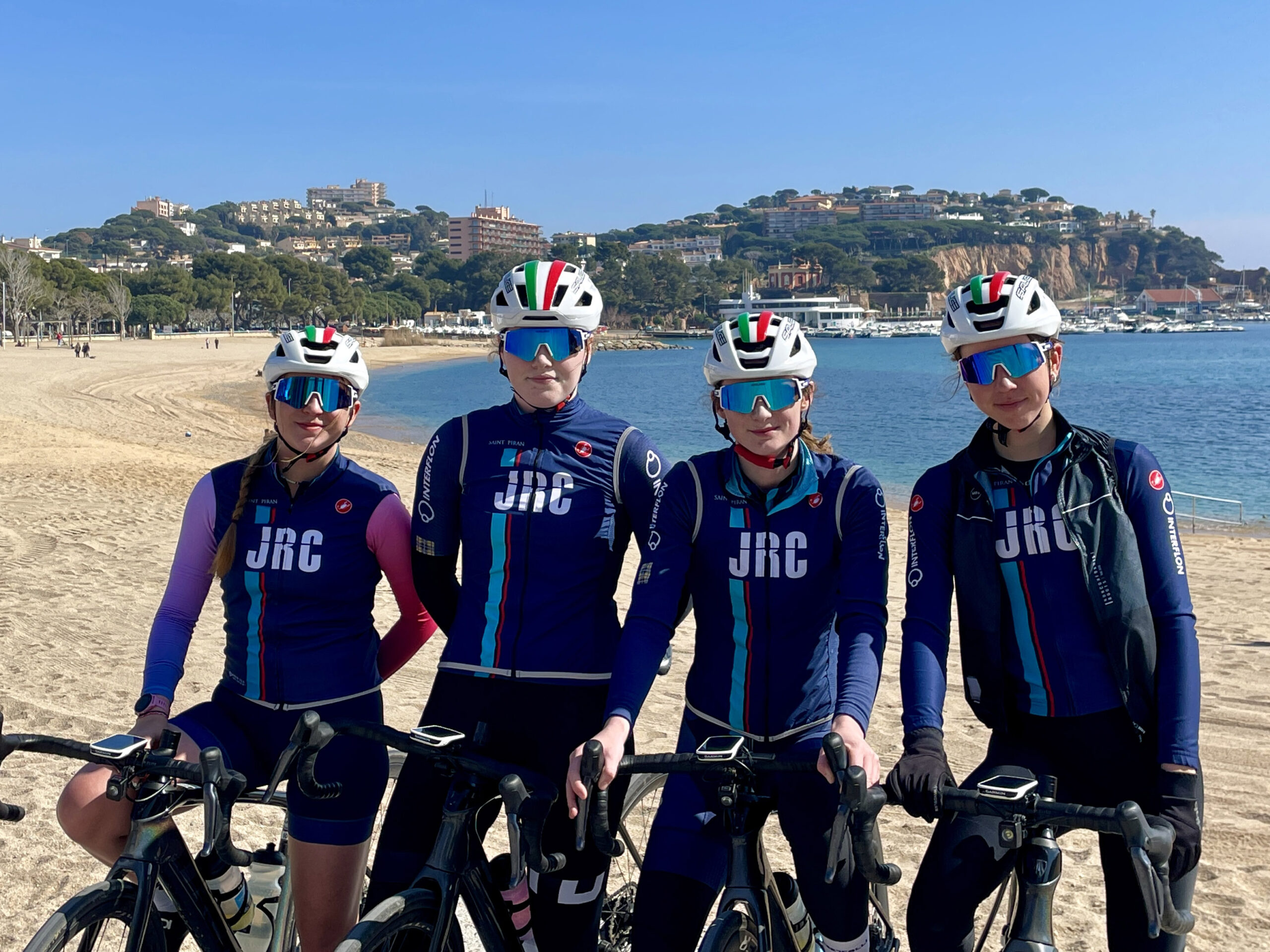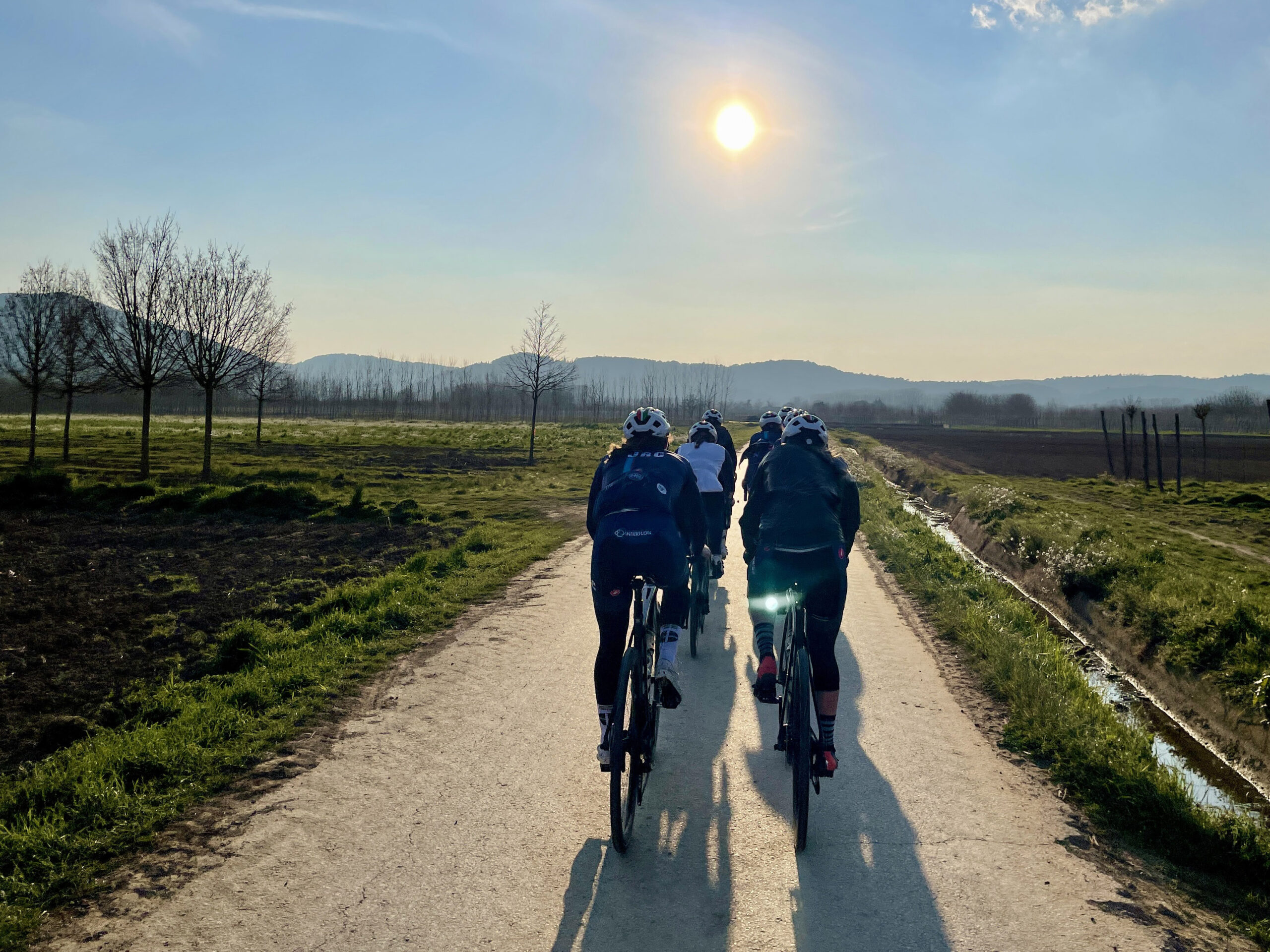 Now, the women can move into the spring racing season with more confidence, better fitness, and a deeper sense of togetherness than ever before. And their collective success will extend far beyond the team they ride on. A successful season could translate to more personal and team successes, which will bring more attention to women's cycling, which will help set an example for other young women, and ultimately continue the cycle of a better, stronger, more flourishing environment for women's cycling.
Until then, these women can dream even bigger dreams. Dreams of epic wins, of exploring the world with their teammates and friends. Dreams of where and how they want to spend their lives.
"Spending time with my teammates, having lots of laughs, and getting a sense of what it's like to be a pro cyclist has been really special," says JRC rider Ruby Oakes.
"I so want to live in Girona one day."
Want to keep up with the team? Get acquainted with the up-and-coming athletes and tag along on all of their adventures at @jrc_interflon on Instagram.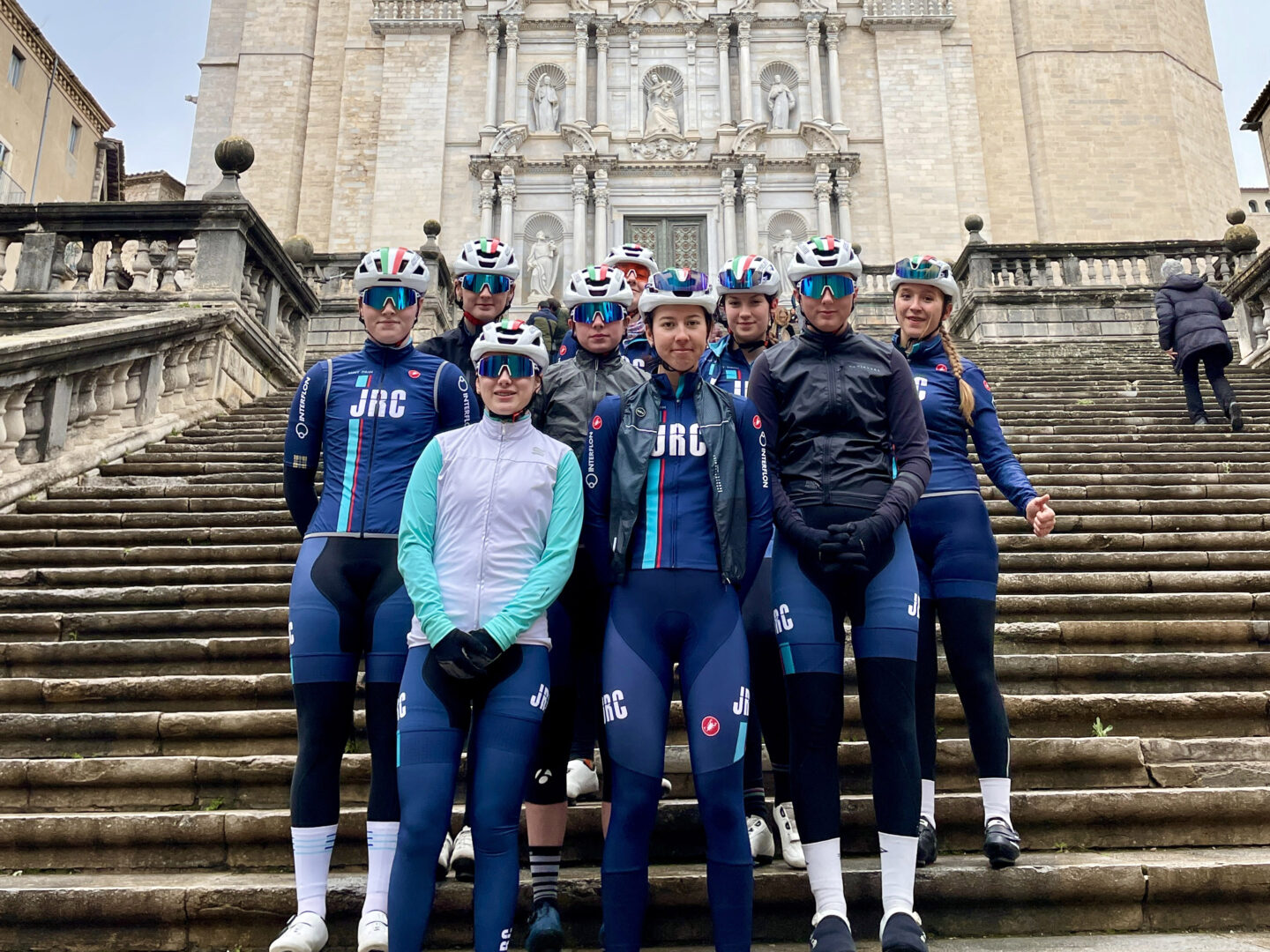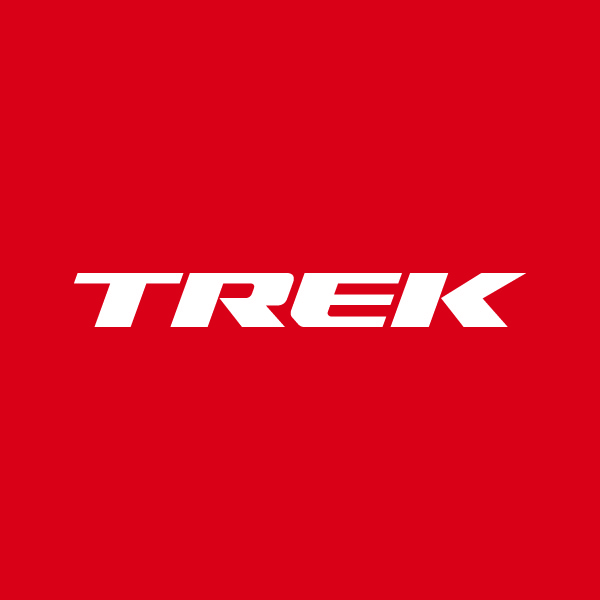 About the Author: Trek
Our mission: we build only products we love, provide incredible hospitality to our customers, and change the world by getting more people on bikes.