Burgers for the win
A fresh perspective on competition from Trek Factory Racing triathlete Linsey Corbin
Linsey Corbin is an eight-time IRONMAN champion and an incredible overall athlete, but after a particularly tough day on the bike during last year's IRONMAN Arizona, Linsey decided she'd had enough. She walked off the course and into an In & Out Burger just two miles into a 26.2 mile run.
After taking some time to regroup (and finish her burger, of course!) she posted to Instagram:
"While I'm not a huge fan of not finishing what you start – I also believe in listening to your gut (instinct) – and in this case, mine was on empty ?. I am pretty bummed out that my day didn't go to plan on Sunday, but I also have enough perspective to understand that you take the good with the good, and do your best to not dwell too much on the bad."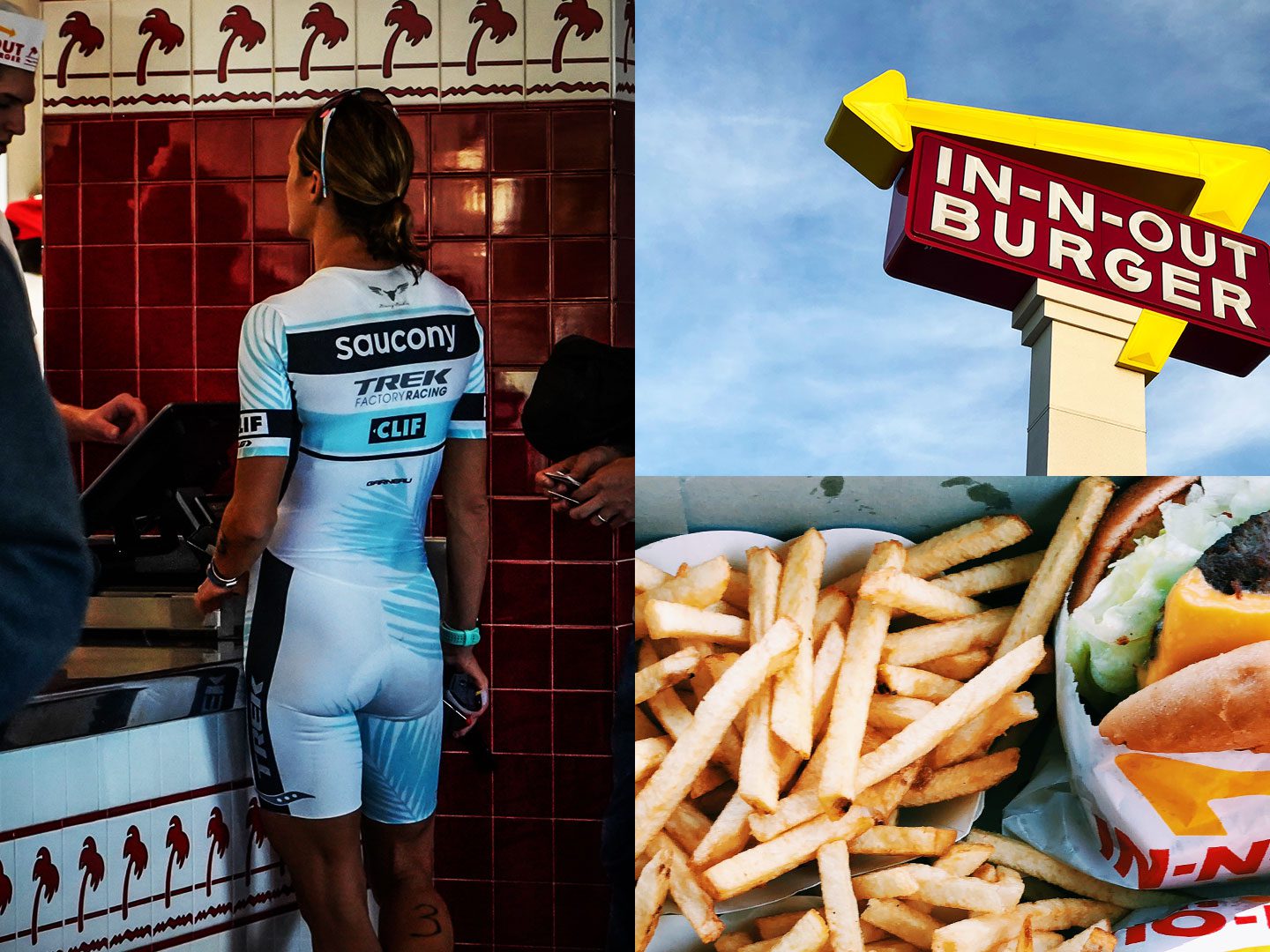 Though Linsey may have been disappointed with her standings that day, she inspired us to look at competition from a different angle. Victories aren't always defined by winning races or pushing to the finish. Sometimes they're about knowing when to quit and having the confidence to do so. And above all, a day spent on a bike doing what you love is always a win.
PS: we have it on good authority that the burger was definitely worth it.