How to lock your bike
Three steps to protecting your ride from thieves
In a perfect world, we wouldn't need locks. But, unfortunately, we're not there yet. In the meantime, here are some steps you can take to protect your favourite asset.
Choose your lock
First, you'll want to make sure that you have at least one sturdy, high-quality lock that's difficult for would-be thieves to cut or break. Chain locks and u-locks are best as they are the most difficult to disable. Consider using both types of locks together to make your bike easier to lock up and harder to steal.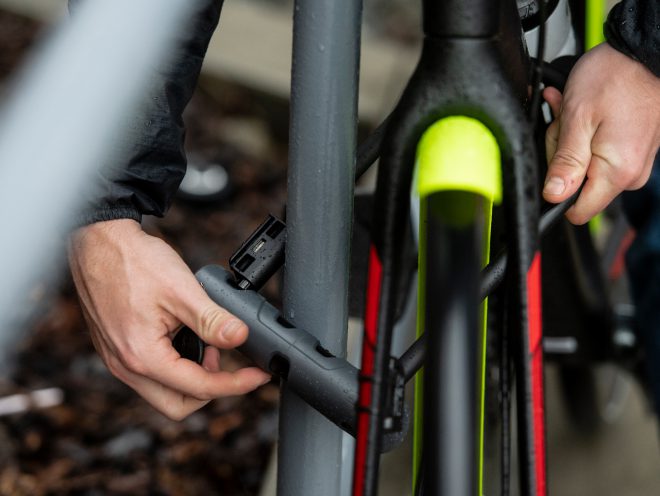 Pick your spot
Next you'll want to find something permanent to lock your bike to. Bike racks are ideal, but if you can't find one, a structure that is firmly planted in the ground is your next best bet. Think: lamp post or cemented-in park bench. If you park your bike at night, be sure to find a well-lit area to lock it up.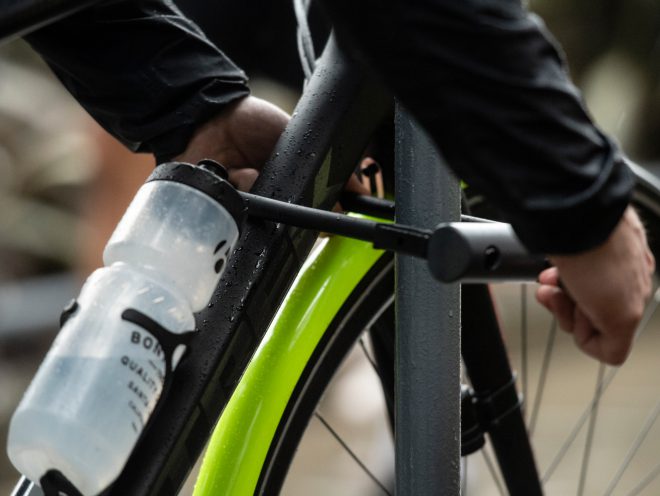 Lock it up
Once you've found something to lock your bike to, don't just lock your front wheel or your frame. Make sure your lock secures both your frame and your back wheel. If you want to be extra cautious, you can take your front wheel off and lock it with your back wheel. Some people use a long chain lock or cable lock in addition to their main lock to make this easier.