If you build it, they will come
How Black Cyclists Network is creating community and changing cycling for the better
It all started with a moment of quandary and a Google search.
Mani Arthur, a staple in London's established cycling scene, knew he wasn't the only Black or Brown cyclist in the city. Yet he continually found he was the only Black rider to show up at events.
"I came from a footballing background, which is so diverse," he says. "I've been in dressing rooms when it's full of Black footballers and I've been in dressing rooms where I'm the only Black footballer there. But you always got the sense that there's diversity in football."
Though he never felt awkward in being in a cycling club, he always found it strange that he was the only Black person around. The problem, he considered, was that he wasn't tapped into the community—that, through all the events and races and training rides, he'd somehow never crossed paths with the unified collective of Black cyclists.
Something like that must exist, he thought. So he decided to find it, starting, as most of us do, with the Internet. He typed the words "Black cycling club" and hit search. But to his astonishment, the search turned up empty.
Right then, he decided to do something about it.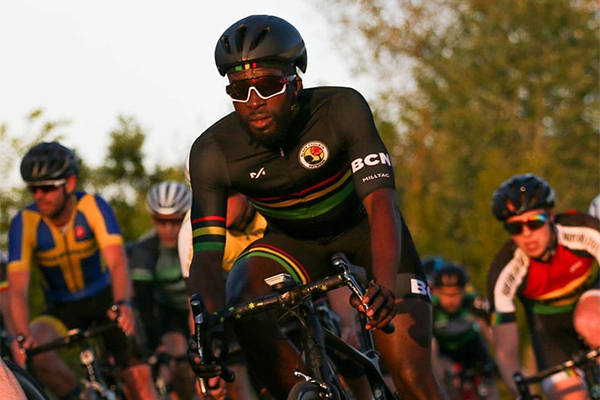 "Because of the journey I went through," says Mani, "I thought, 'Wouldn't it be great if there was a space to help nurture new people into cycling as a sport?'"
Over months and years chatting with riders at races, while commuting, and while training, Mani built up a vast library of contacts. And in 2018, encouraged by a friend, he started a WhatsApp group, explained his idea, and asked for feedback.
All at once, Black Cyclists Network was born—a cycling club and a community for sharing knowledge, passion, and experience to welcome and empower all cyclists.
Today, Black Cyclists Network is over 100 riders strong. "I'm getting requests to create chapters across the UK and Europe," he says, "and I'm excited to see how we can grow."
The club meets on Saturday mornings in Regents Park, London, for a ride that has grown so popular some riders make a 70-mile round-trip journey to attend.
"Through BCN I saw that there were quite a few Black Cyclists out there cycling together and that appealed to me." –Sharon, a BCN member
Whatever your experience, there's a place for you in Black Cyclists Network. Rides usually start with a half-hour "speed-dating" drill at a moderate pace that allows riders to meet and chat before breaking into groups (from the super-fast G1 group to the introductory G4 group) to practice specific skills. After each ride, COVID restrictions permitting, riders meet over coffee, and prizes are handed out to the ride captains' favourite riders of the day.
"Black Cyclists Network has specific values of welcoming and acceptance," explains Rhoma, a ride captain and lead rider for the women's group. "New riders can come and it doesn't matter what kind of bike you have, you're going to be accepted in our community." Currently, BCN has 35 female cyclists and they are fast-growing in numbers through amazing support and guidance by the ride captains.
"For me," says Mani, "some of my proudest moments are seeing how ride captains have learned and developed, and are now also members of their local clubs. They pass on knowledge and enthusiasm. The whole BCN crew is an ego-free zone because we've made every mistake it's possible to make!"
"I love being able to build individuals up and see them improve as well as seeing what goes on inside BCN to create the magic." –Aaron, BCN ride captain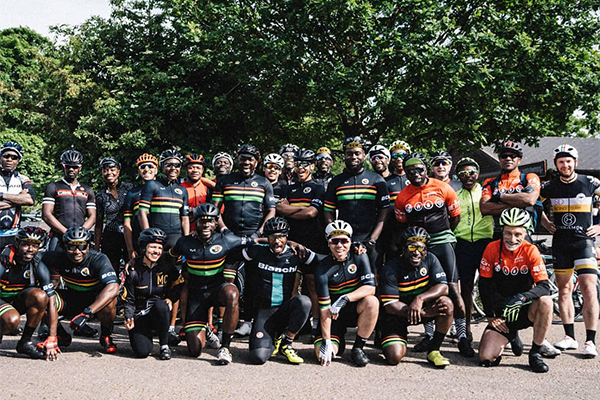 "I think BCN is a bit like good cycle lanes; you build the infrastructure and people come." –Mani Arthur
Mani and the ride captains are a mentoring source for new riders, helping them navigate the cascade of cycling technology and terminology, grow confidence, and develop skills. Because the ultimate goal of the Network, says Mani, is finding happiness through cycling in a welcoming environment. "The concept behind Black Cyclists Network is to welcome you to your second cycling club where you're going to be right at home," he says. "We're going to help you feel confident enough to join your local club rides. But of course, some people are going to view us as their only club."
And in this way, Black Cyclists Network is doing good that transcends their club. James, one of the club's captains, joined for "The opportunity to really make an impact on cycling and change people's perceptions of the sport."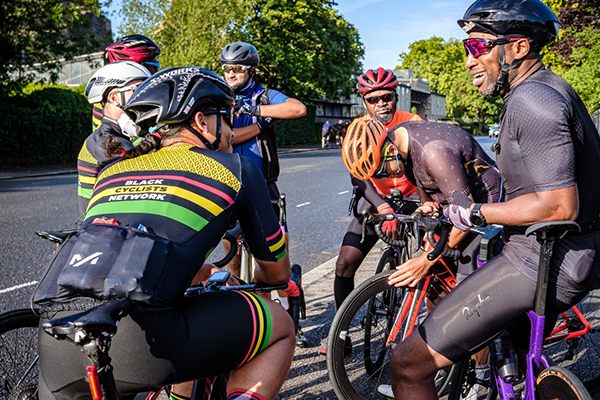 And this extraordinary model is working.
The Diversity in Cycling report, created by road racer Andy Edwards and Mani, explores the experiences of Black, Asian and Minority Ethnic cyclists in the UK, and provides practical advice for clubs who want to address a lack of diversity in their ranks. It's a significant piece of work, and one that the UK governing body British Cycling has disseminated to its volunteers, clubs and members.
The continuing success of Black Cyclists Network, according to Mani, is because it provides connection, community and support.
"I think we give Black and Brown people permission to come out and ride bikes," he says. "When I set up Black Cyclists Network, it was eye-opening to discover some riders had been cycling for 10 years or more. I'd ask them why they'd never thought to join their local club, and they'd say, 'It just didn't cross my mind, because I didn't feel I'd be welcome.' I think BCN is a bit like good cycle lanes; you build the infrastructure and people come."
And people are most definitely coming. The numbers are growing, the group has over a thousand followers on Strava and there's now also a race team. But this is just the beginning.
"Black Cyclists Network will be an organisation with global chapters, a race team, and a foundation or charitable aspect," says Mani. "We'll have a lobbying group that will work with governing bodies around the world to make sure that talented riders from Africa and Caribbean nations get the kind of support they need to grow and develop. We want to impact cycling in a positive way, and bring more diversity to it."
Want to learn more about Black Cyclists Network? Learn more on their site, follow BCN on Instagram, and if you're ever in the area, be sure to join on a Saturday ride!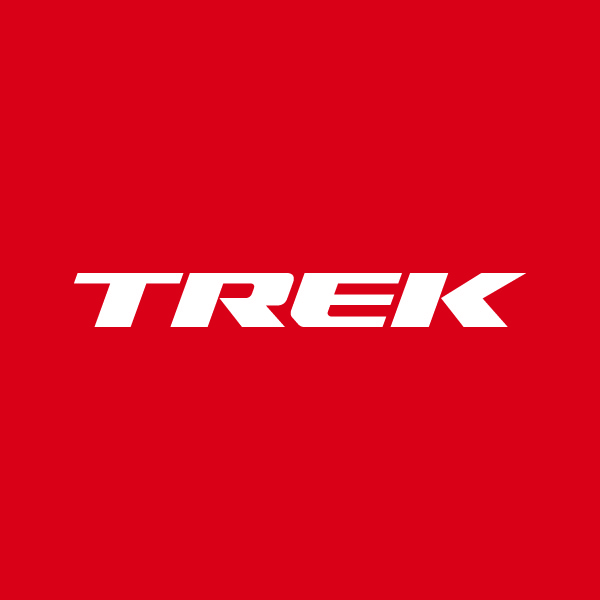 About the Author: Trek
Our mission: we build only products we love, provide incredible hospitality to our customers, and change the world by getting more people on bikes.