Tracy Moseley is training the next generation of cycling stars
T-MO racing brings a World Champion's expertise to the elite racers of the future
Tracy Moseley is without a doubt a legend in mountain biking. Over the course of her long career, she's racked up 17 downhill mountain bike World Cup wins, two World Cup Series overall wins, a World Championship title, 14 Enduro World Series wins, not to mention dozens of podiums and wins at other events including 4X and cross-country.
Now, she's bringing decades of experience, work ethic and racecraft to the next generation of up-and-coming downhillers, cross-country racers and enduro stars with T-MO Racing – based on the nickname she acquired during her DH days – and the future is looking bright!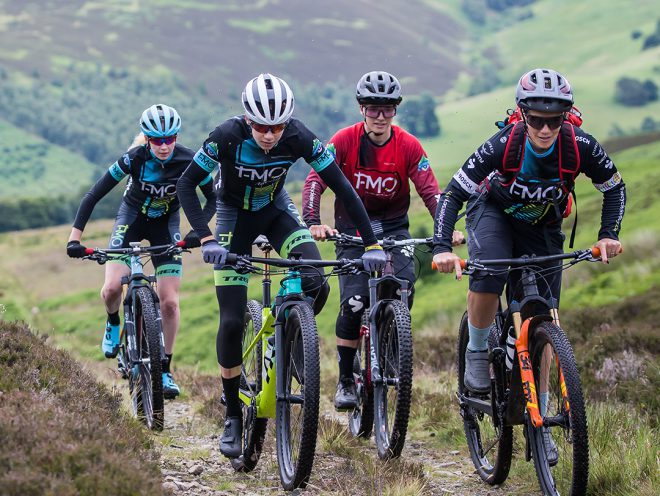 Tracy Moseley & TMo Racing ? by Ian Linton Photography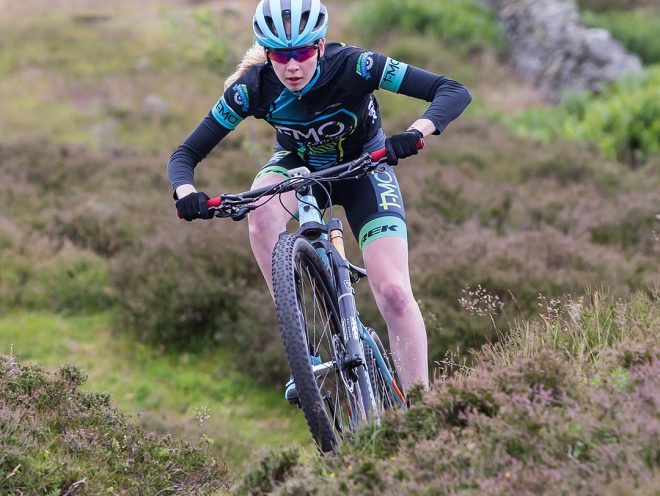 Emily Carrick-Anderdson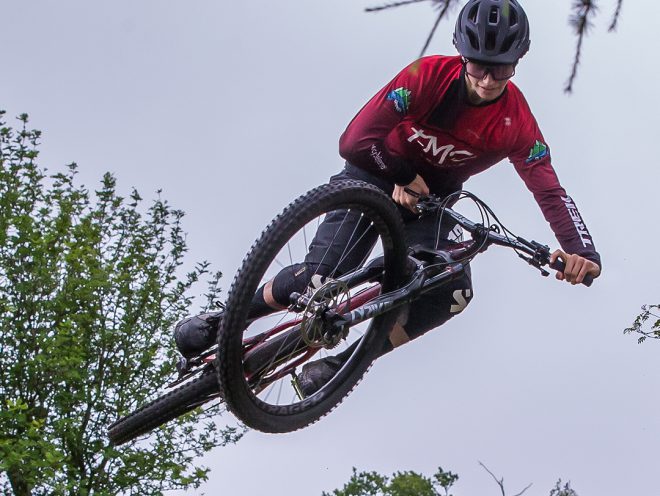 Jayden Randell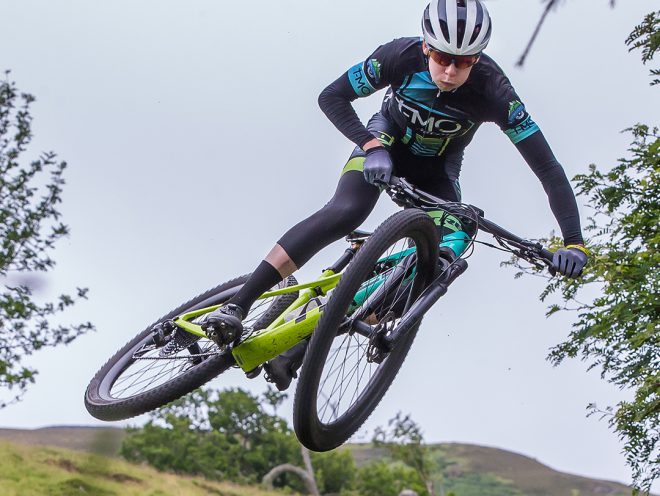 Corran Carrick-Anderdson
Tracy started riding as a kid and rapidly progressed into racing as a teenager. Over the course of her elite downhill career she clocked up wins and podiums around the world, but after 15 years decided it was time for a change.
"2011 was my last season racing full-time World Cup downhill," explains Tracy. Victory at the UCI MTB DH World Championships in 2010 in Mont-Sainte-Anne in Canada gave her the much-coveted title and the chance to wear the rainbow stripes for the following season. "I did one more year in 2011 to wear the jersey, but by that point I already knew that I wanted a change, so I decided to make that change for 2012".
"I was with the Trek World Racing downhill team, and when I left Trek UK said 'we don't want to lose you, we support you, come up with a plan and tell us what you want to do."
Tracy spent 2012 figuring out her next move, and trying a huge number of different events to find a new fit. She tackled cross-country eliminators, Super Enduros, the MegaAvalanche and a couple more World Cup DH races.
"Then in 2013 the Enduro World Series began, so I thought 'let's have a go at this'" – she won five rounds of the inaugural EWS in 2013, three rounds in 2014 and six rounds in 2015, her final year of racing the series.
"I was racing under my own team/brand T-MO Racing which was just me to start with. I was also doing some coaching for British Cycling for their cross-country programme and working with Phil Dixon, BC's MTB coach, to train for Enduro, and he asked me if I could help out and support a young rider at national events. It was Alice Barnes, so she was the first young rider I worked with."
"I realised that that was what I wanted to do. I approached Trek UK in 2013 and said that I wanted to help out young riders with bike, kit and support, and that's how T-MO Racing as it is today began!"
1/4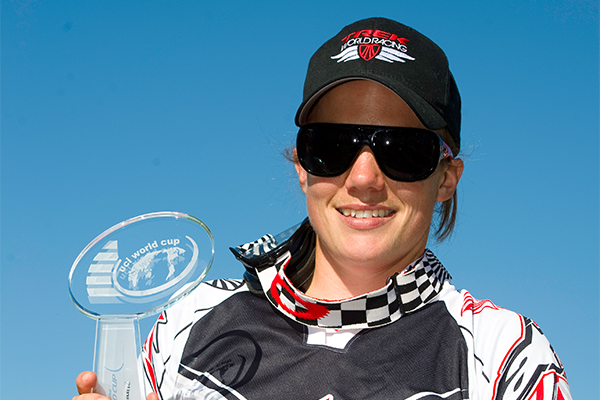 Tracy World Enduro Champion for Trek World Racing
2/4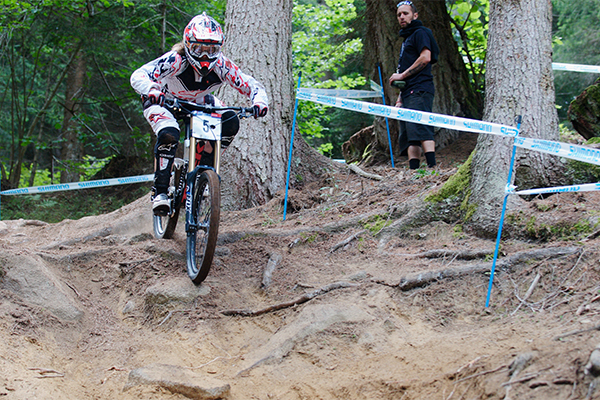 3/4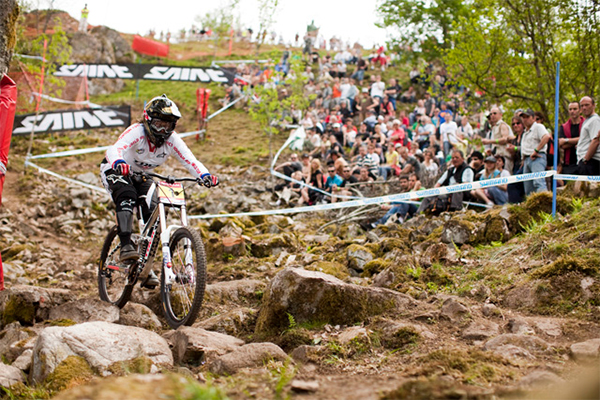 4/4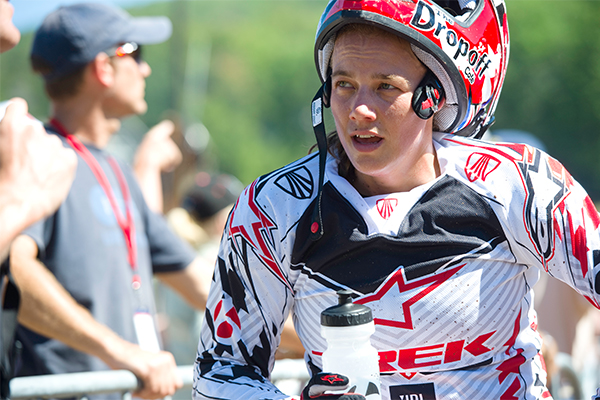 Along the way, Tracy and her husband and mechanic James have supported other riders that have gone on to have huge success, like Trek athlete Evie Richard, who's spectacular 2020 cross-country season saw two back-to-back World Cup wins.
Today, the T-MO Racing roster is made up of Emily Carrick-Anderson, Corran Carrick-Anderdson, both cyclo-cross and XC racers, enduro rider Jayden Randell and enduro, xc and cyclo-crosser Hattie Harnden.
"My plan was to give kids a practical, helpful start in racing with no strings attached and no pressure. I feel like kids are desperate to get sponsorship, but it's really hard as there aren't many opportunities and sponsors expect a lot in return."
"In the team, they all started out getting second-hand bikes and kit – James is clinical about making sure bikes are in perfect working order! You don't have to go out there and spend £5K on the best bike; you can get a good second-hand bike, upgrade a few things, look after it, and you're good to go, and when I thought they would look after and appreciate them fully, they then progressed to getting new bikes from Trek after a few years" And of course the wisdom and experience of Tracy herself is invaluable.
It's a proven methodology; Hattie has clocked up consistent wins over the last three years in cyclo-cross and enduro, and for 2020 was sponsored by Trek during her successful EWS campaign which saw her gain consistent wins in the U21 category.
And what of Tracy herself? There's no sign of her hanging up her racing shoes any time soon! With a win at the 2019 TransProvence and gold and silver at the inaugural EWS eMTB series in 2020, we're sure we're going to be seeing this racing legend on podiums for some time to come.
Want to learn more about Tracy and T-MO Racing? For regular updates and inspiration follow them on Instagram, T-MO Racing, Tracy Moseley, Emily Carrick-Anderson, Corran Carrick-Anderdson and Jayden Randell,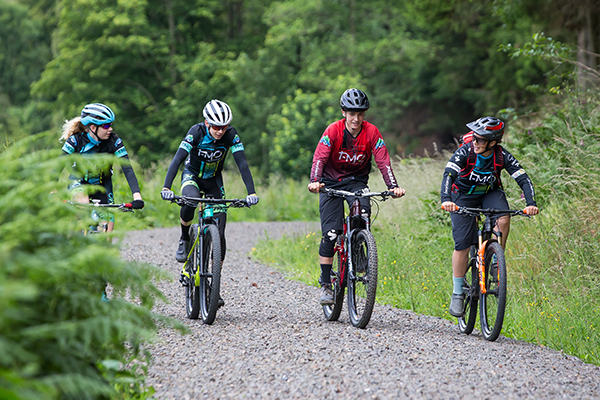 ? ianlinton.co.uk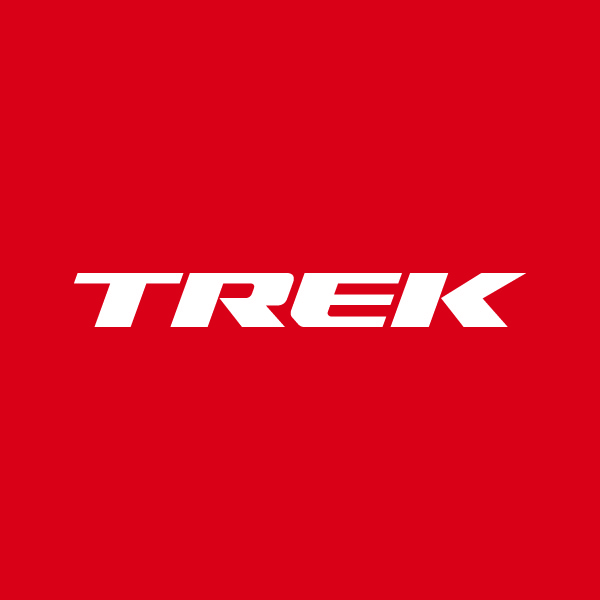 About the Author: Trek
Our mission: we build only products we love, provide incredible hospitality to our customers, and change the world by getting more people on bikes.