Inside the Trek Performance Research Center
Where science fuels innovation
Inside the Trek Performance Research Center
Where science fuels innovation
The Trek Performance Research Center is an R&D lab where engineers conduct cutting-edge experiments on bike physics and athlete biomechanics. The insights we get from the lab help us innovate quickly and they often lead to breakthrough products that give you a more efficient, powerful and enjoyable ride.
But it's not all lab coats and computer monitors. Here's the inside line on the lab where our wildest ideas come to life. Welcome.
We partner with athletes at every stage of the development process to get real-world feedback, but every test also involves one or more kinds of measurement and analysis.
Often, we use advanced sensors and data collectors to measure and compare directly how different prototypes perform.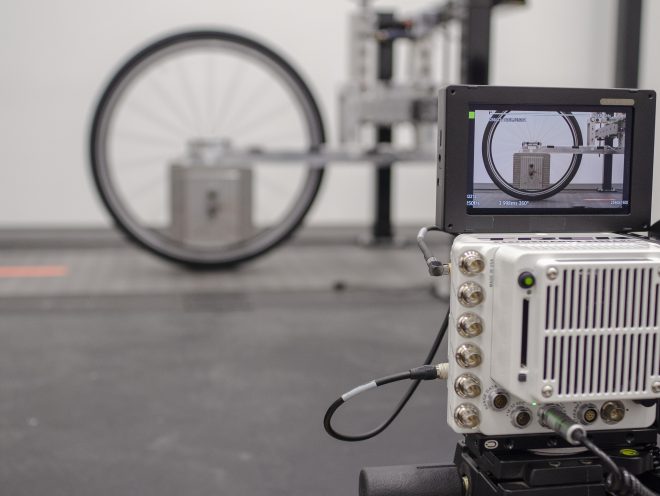 The lab has a high-speed camera that captures the physics in full HD colour at over 5,000 frames per second. We've even filmed the blink patterns of our Bontrager lights at over 30,000 frames per second. Really cool, but also really useful. Getting this kind of close-up view of a product's performance teaches us things we'd never otherwise know, and that leads to tiny changes and big results.
The Trek Performance Research Center is also an advanced biomechanics lab where we study the relationship between product performance and an athlete's efficiency and comfort.
In the lab, biomechanical engineer Kyle Russ (yeah, the guy from that YouTube video) conducts large-scale studies with tools like EMG, foot scanners, pressure-mapping software and motion trackers.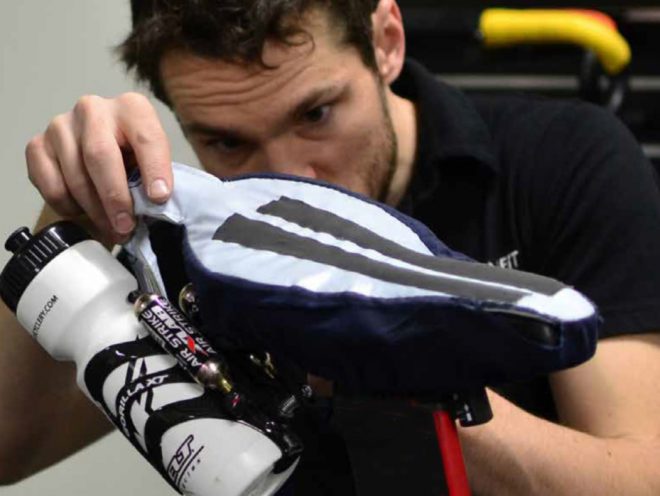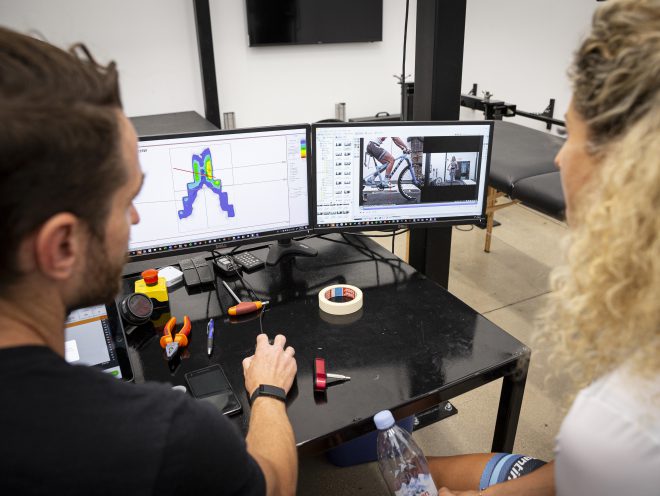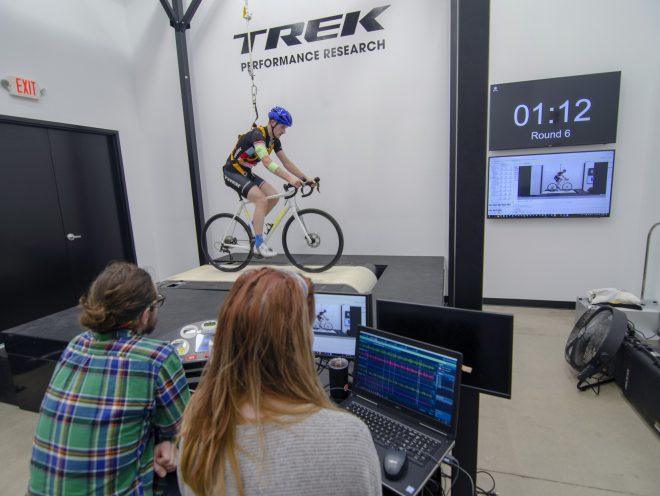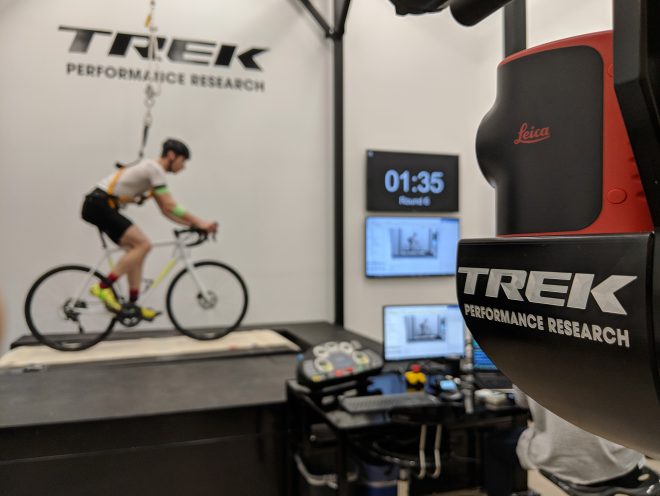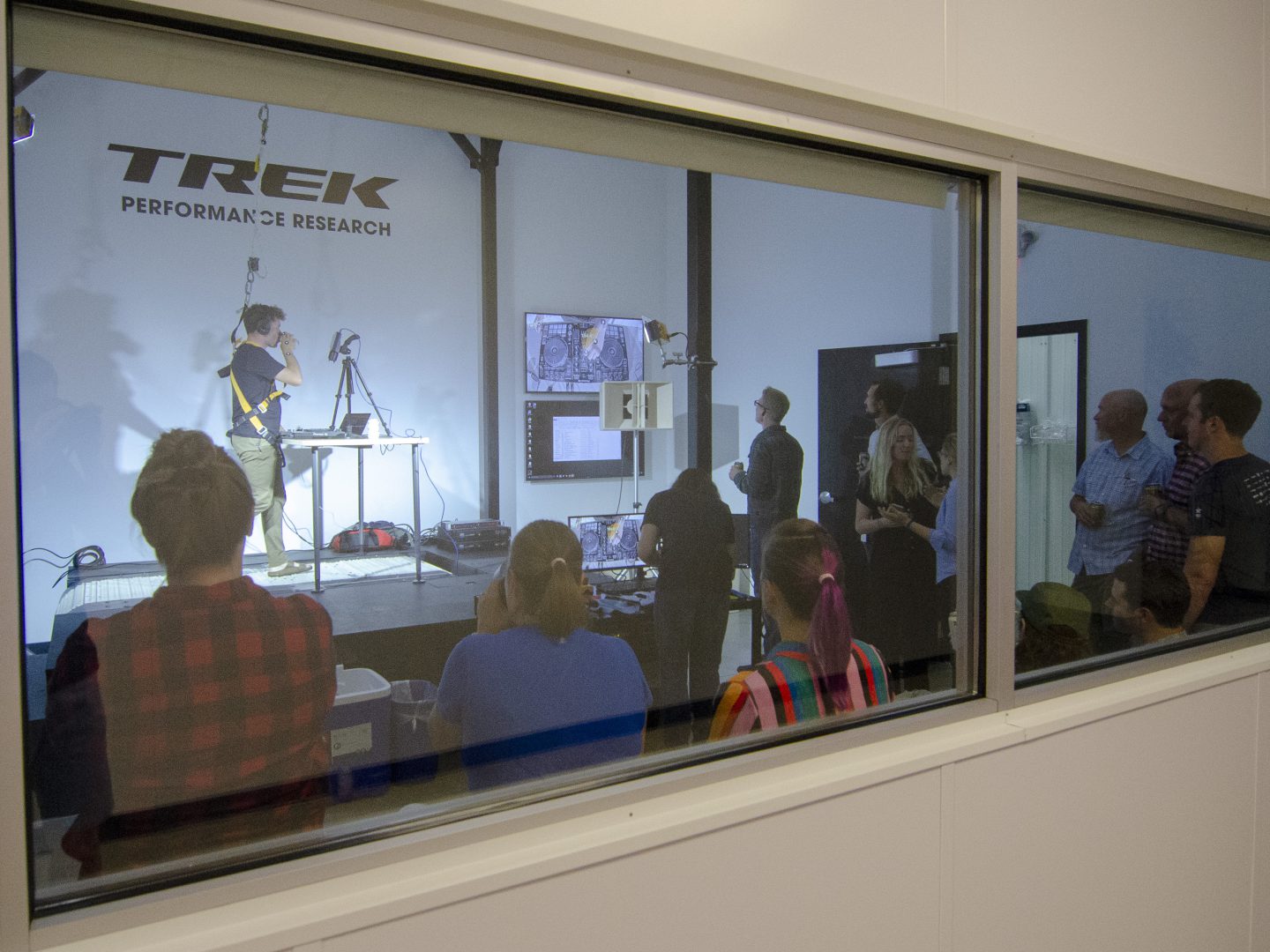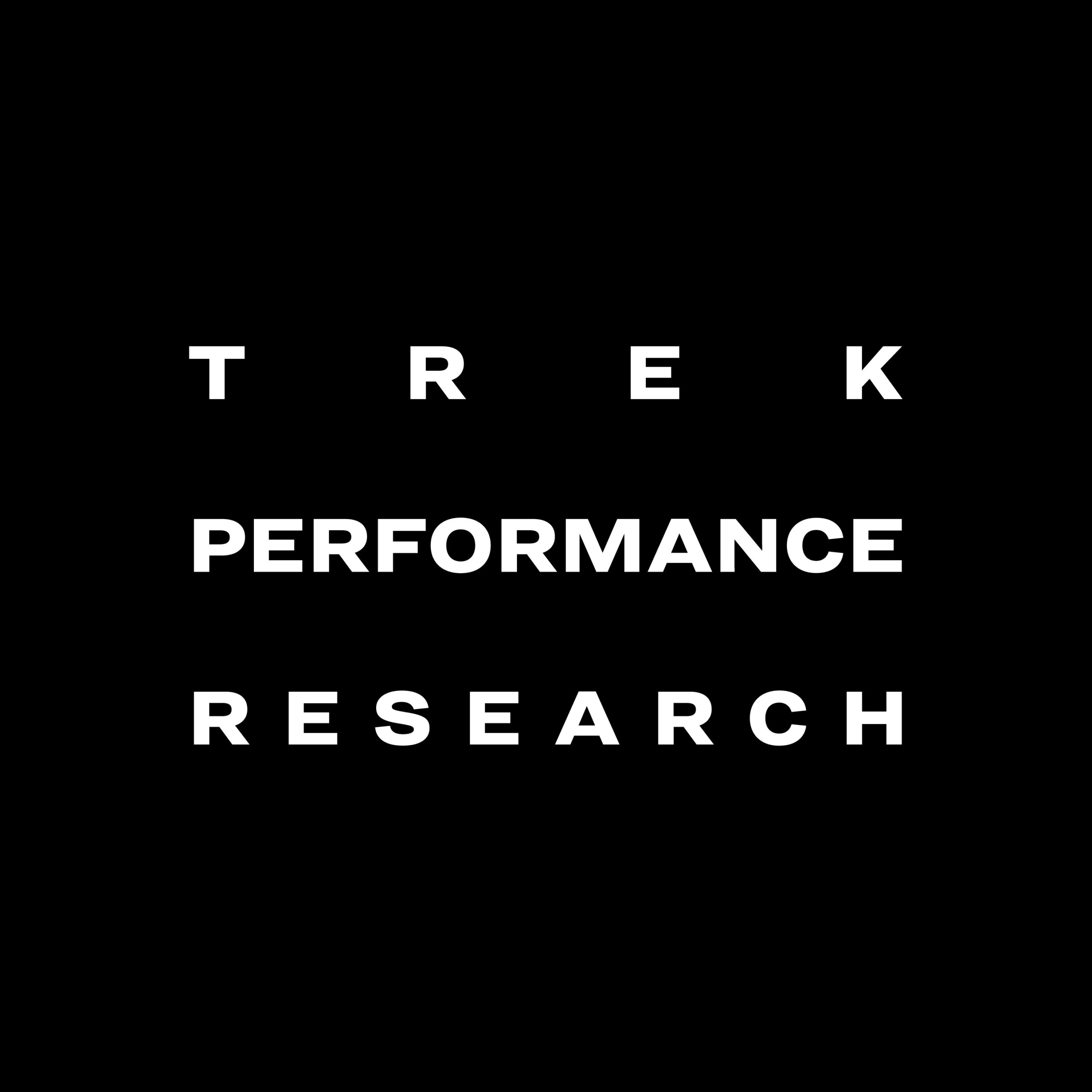 About the Author: Trek Performance Research
Trek may have been born in a barn, but it was raised on rocket science. Trek Performance Research is the driving R&D force behind developing the industry's most innovative products.