A new kind of speed dating
An elite racer at the top of her game, her partner who wants to keep pace and the electric solution that's allowed them to experience more together
For Ellen Noble and her partner Adin Baird, the Domane+ LT arrived at the perfect time.
'It was like an instant smile,' Adin says, describing the first time he rode the bike. 'When that pedal-assist kicked in, it was just like, 'WOOO!'
'He isn't exaggerating. He was actually whooping,' Ellen says. 'He was spinning around the neighbourhood and yelling with excitement.'
Here's why this moment was so moving for both of them:
Ellen, a decorated cyclocross and cross-country mountain bike racer for Trek, has stood on a national championships podium six times, including twice as a U23 champion. She's a professional athlete, racing against the world's best.
Though he's no slouch on a bike, Adin is… none of those things. Like most people in the world, he doesn't have the strength and stamina of a world-class cyclist. Moreover, he's been plagued by knee pain caused by skiing injuries, which made pedalling even casually on a traditional bike almost impossible. Keeping pace with Ellen on even a light training ride was out of the question.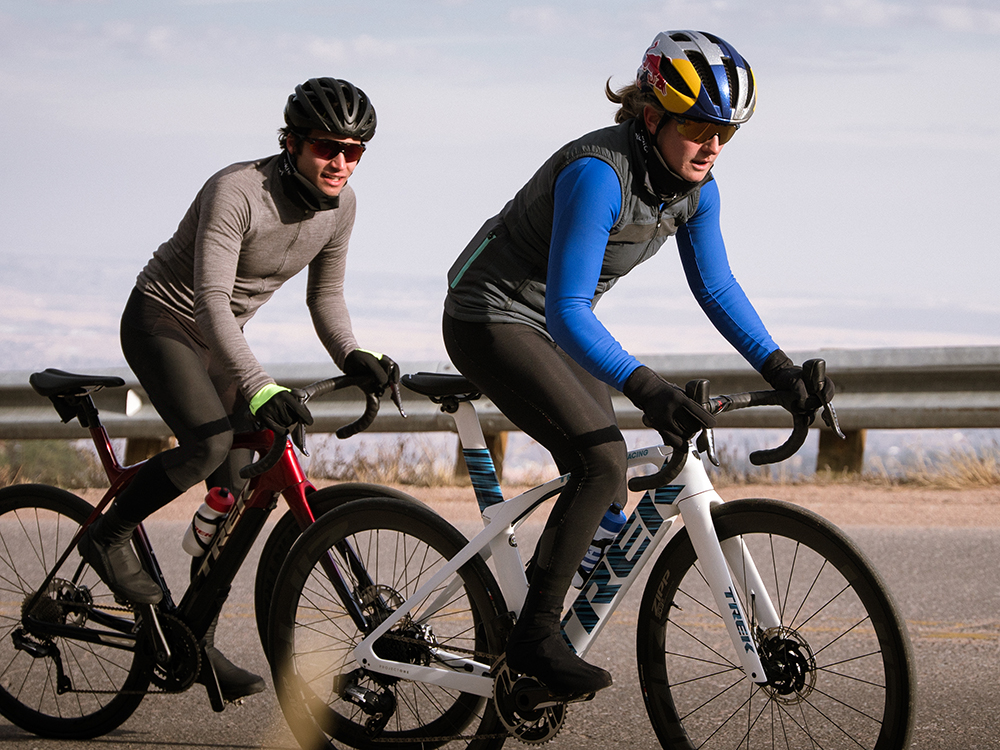 For a while, it looked like riding bikes together would no longer be part of their reality. But then the Domane+ LT showed up in a box on their doorstep in Boulder, Colorado. And that changed everything.
'This bike has been the only thing that's allowed us to ride together at all,' Ellen says. 'It's been a real gift, because being able to ride with Adin is one of my favourite things.'
On roads and packed dirt tracks around Boulder, Adin can stay on Ellen's wheel with the e-bike, and the experience feels natural.
'He wasn't lurching back and forth while I was pedalling,' Ellen says. 'We were keeping up with each other, pedal stroke for pedal stroke. He just wasn't working as hard as me.'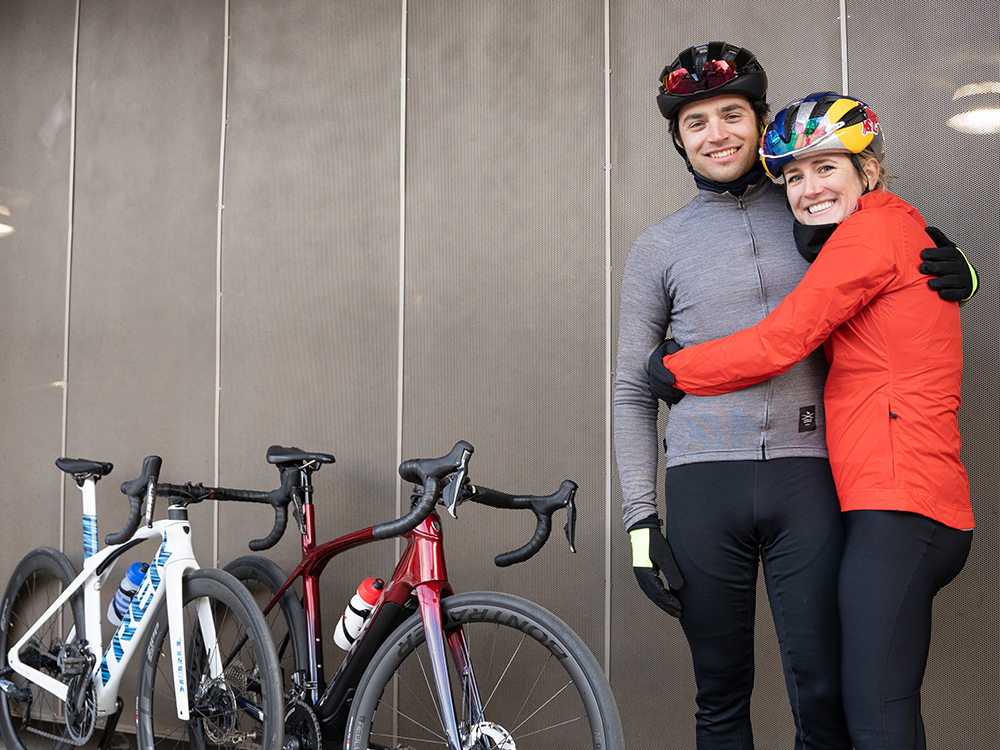 'If you're a person that wants to ride bikes and go further or be able to keep up with your friends, this is the way.'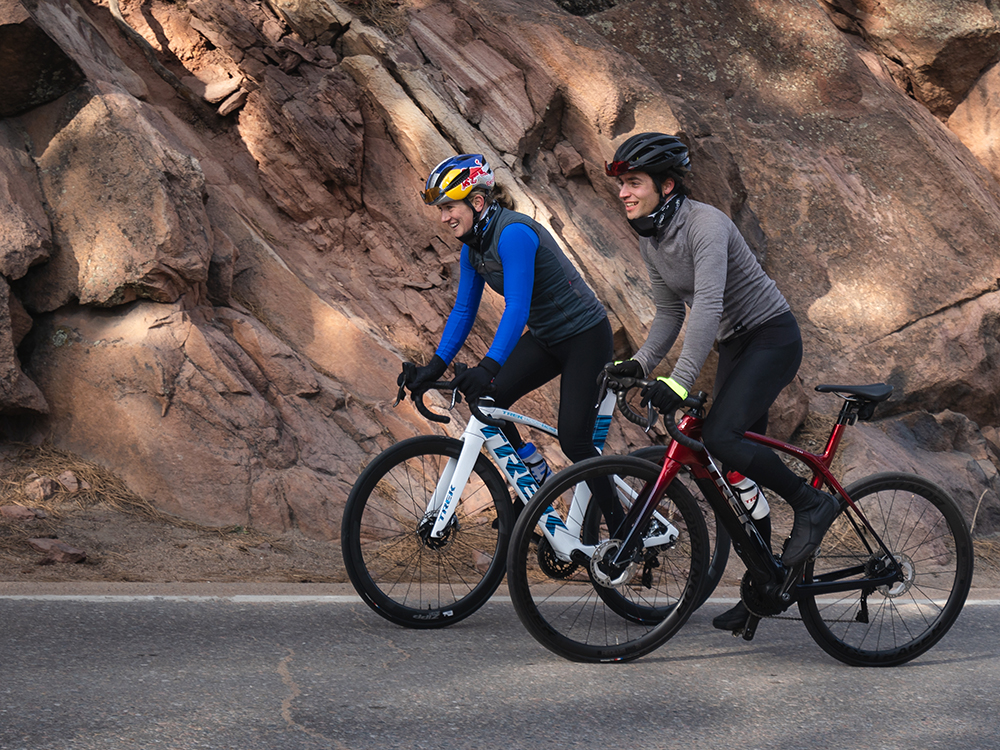 'I mean, I forget I'm on an e-bike,' Adin says. 'It just feels really natural. The pedal-assist is really consistent and nice and predictable. I rarely take it out of the max setting because it's just so much fun.'
The e-bike has become a tool to facilitate togetherness when physical constraints make it difficult. But to Ellen and Adin, e-bikes have even greater potential as a way to help people. Ellen tells a story about her good friend's mother with multiple sclerosis, who bought an e-bike to stay active.
'She doesn't have the strength to pedal a normal bike at a rate that would allow her to stay upright,' Ellen says. 'Her e-bike gets her outside and allows her to see nature and do stuff that she's not able to do otherwise.'
Adin also knows people who have been able to keep riding with the help of e-bikes, and he's grateful for how much Domane+ LT has helped him: 'the e-bike has made having an injury and doing all of our local roads again so pleasant.'
Whether for fun or better mobility, anyone can find utility in an e-bike.
'You want to find excuses to use it,' Adin says. 'Like, if we can throw a backpack on and take the e-bike instead of the car to the supermarket to pick up a couple of things before dinner, we're going to take the e-bike 100 per cent of the time.'
'If you're a person who wants to ride bikes and go further or be able to keep up with your friends, this is the way," Ellen says. 'I just know how happy it makes me to go fast on a bike. And I want other people to be able to experience the fun that we've experienced on bikes together. To be able to do that with their person or people.'