How we removed 433,600 lbs. of plastic
Updated bike and aftermarket packaging yields milestone results
How we removed 433,600 lbs. of plastic
Updated bike and aftermarket packaging yields milestone results
The effectiveness of a movement isn't measured by its most impressive headliners, but by the sum of its many smaller parts. The packaging teams at Trek pictured a cleaner world with less plastic waste, and over the past year, they overhauled many of our packaging systems for bikes and Bontrager products by making small, meaningful changes that added up to something big.
To meet Trek's goal of plastic-free packaging by 2024, our teams have worked to replace petroleum-based plastic components from our bike and aftermarket product packaging.
Eliminating all plastic waste is not a one-and-done deal. Packaging is crucial in the bike industry. It keeps our products safe and undamaged from the factory to your doorstep. Each change in how we package bikes and products is vetted, and we measure effectiveness and environmental impact. These changes are tried and true improvements of our packaging models, and we could not be more excited to share our progress.
We took a custom approach to reducing plastic waste for each of our products, and the amount of plastic we were able to remove from our packaging varied depending on model specifications, the products' material composition, and how much assembly was required after the product left our warehouse.
Because of this, some bikes saw a reduction of 7 plastic parts per box while others bid farewell to 42. Our aftermarket products, which are smaller and generally require less packaging, shed a plastic bag or zip tie here or there.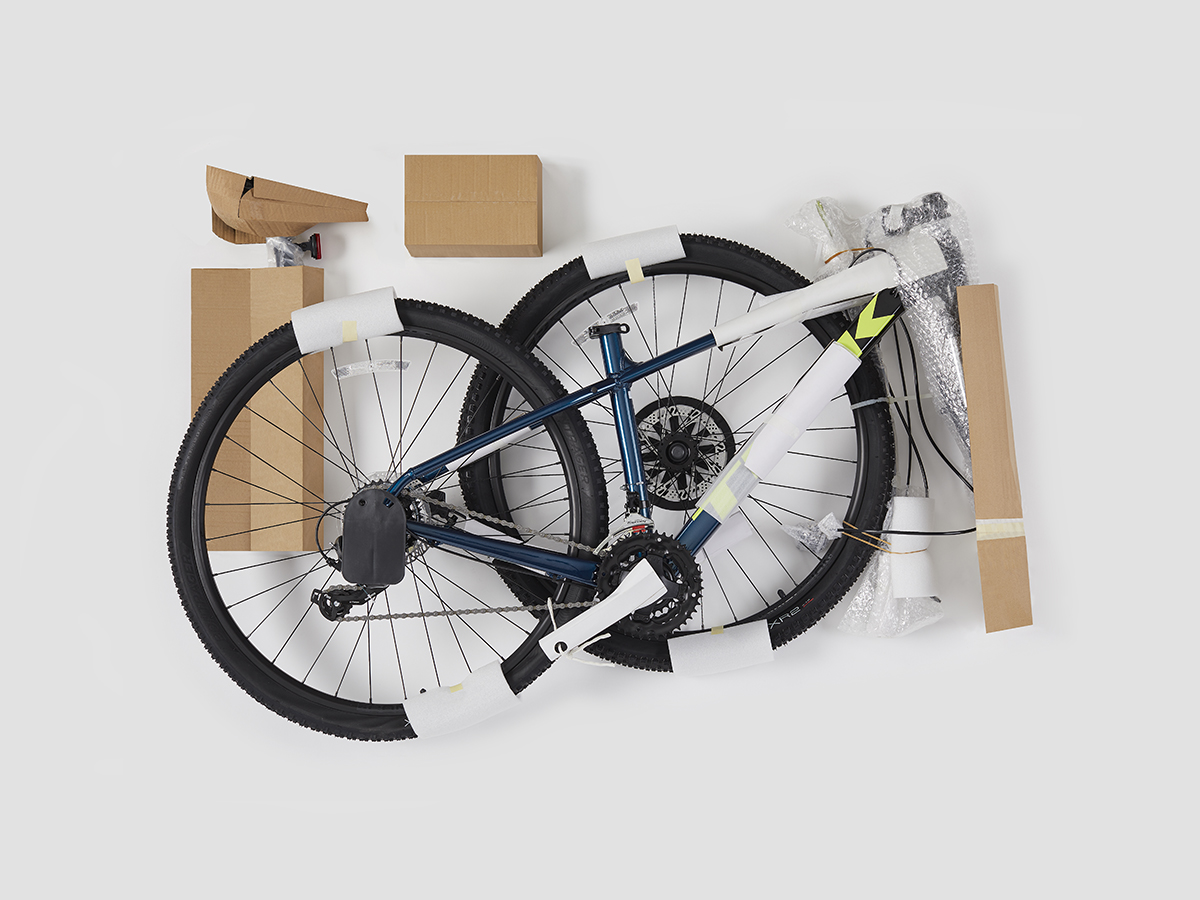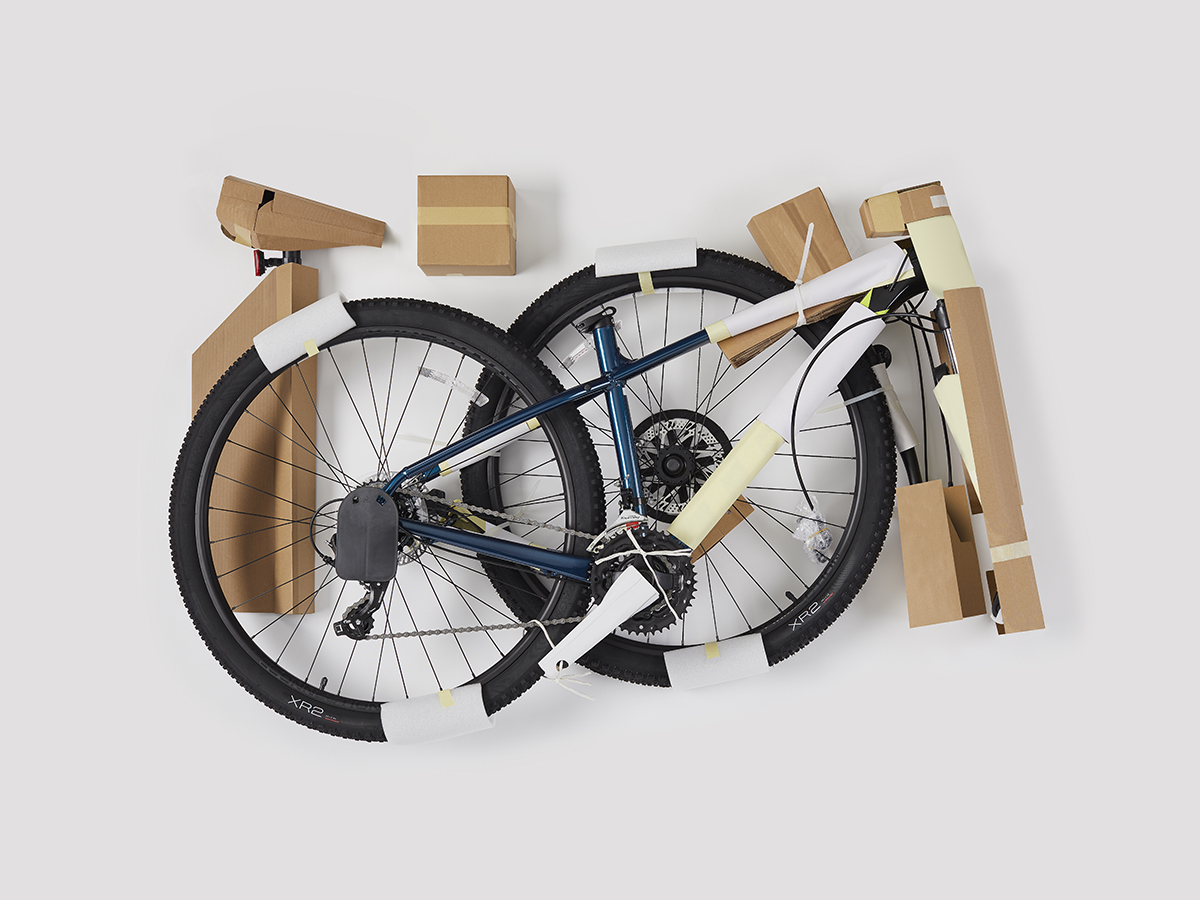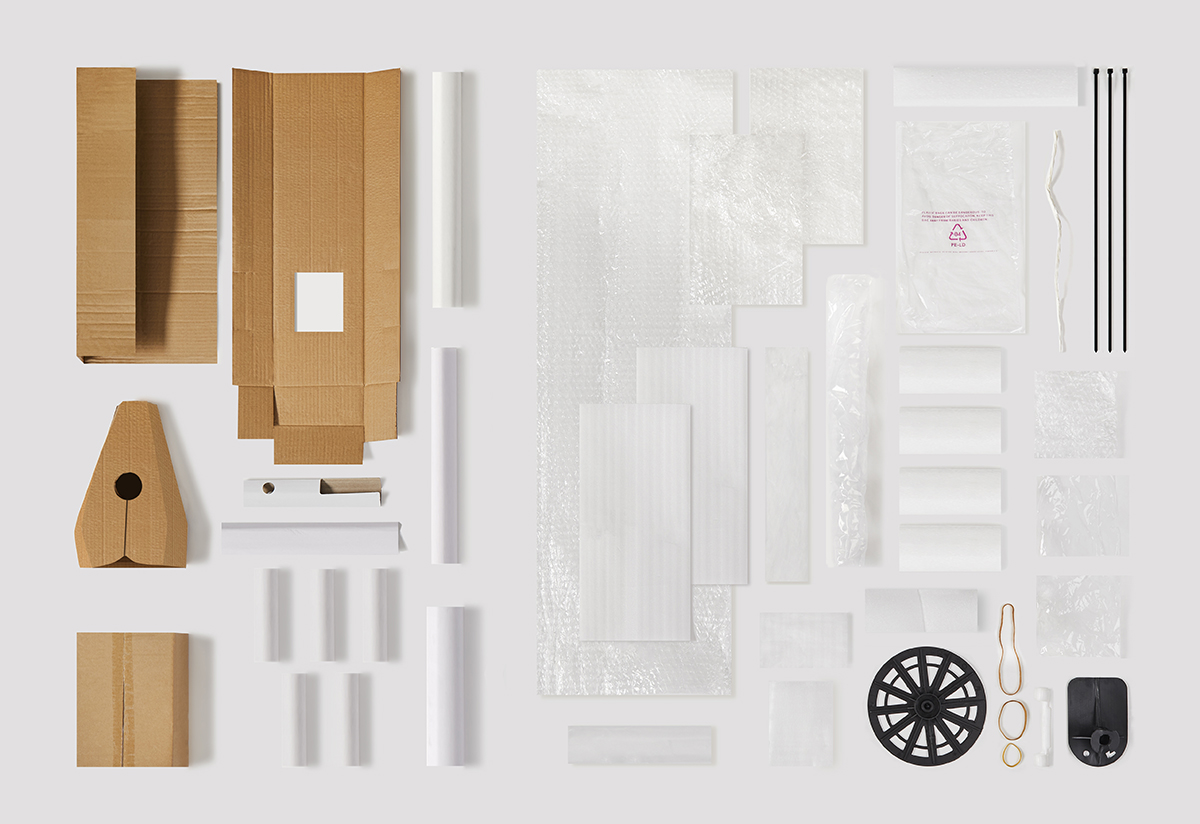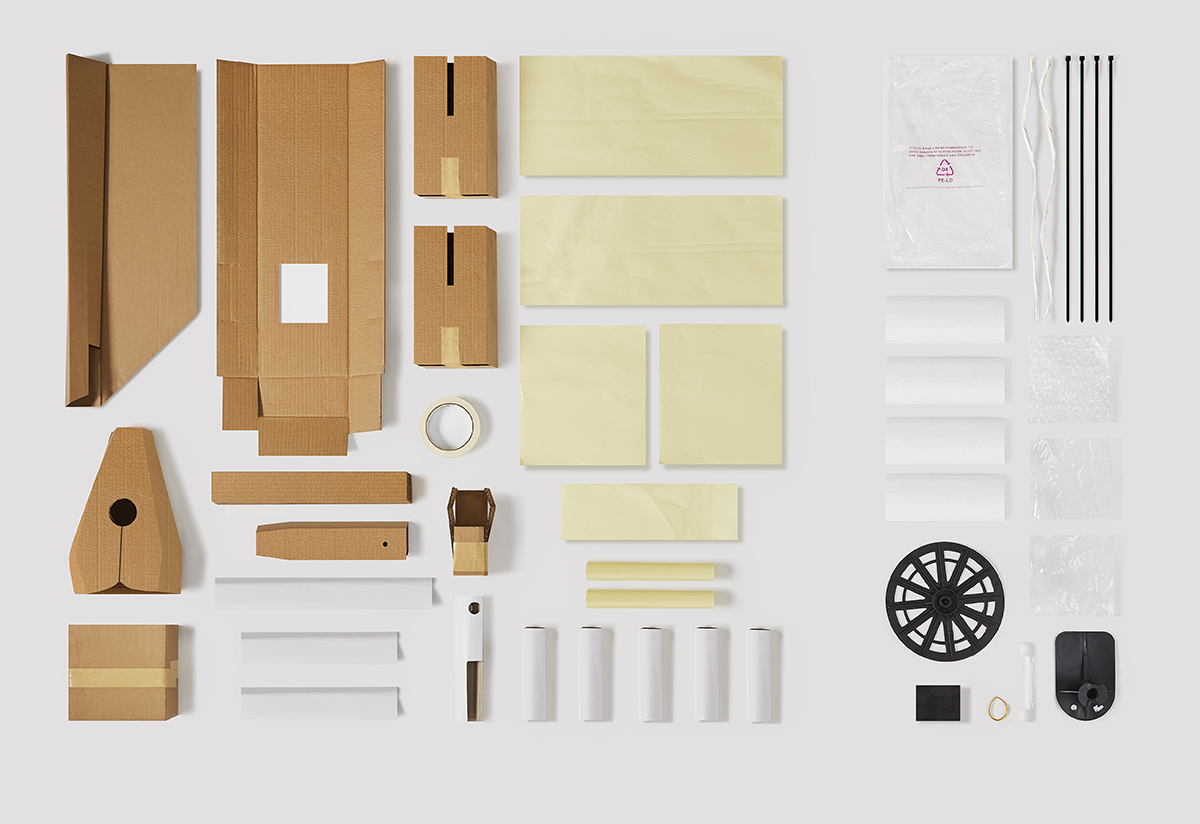 We asked: what are the biggest pieces of plastic or foam? What purpose do they serve? Can cardboard or paper do the same thing? Following that process, we were able to eliminate the following pieces from most bike boxes:
Down tube foam and plastic wrap
Top tube foam and plastic wrap
Seat tube foam and plastic wrap
Head tube foam and plastic wrap
Crank arm foam wraps
Chainstay bubble wrap
Some plastic packaging is harder to replace with a suitable recyclable counterpart. In some instances, we opted for a plastic option that's easier to recycle or up-cycle. Some examples include plastic wraps for smaller components, which we replaced with more durable Ziploc-style bags, and zip ties, which we replaced in some cases with nylon string. Some of these changes may seem small, but their cumulative effects produced some staggering changes in Trek's plastic footprint
Bike packaging total: 422,000 lbs. saved
As with any major goal, these changes don't all happen at once. Each bike box model that was overhauled saw a partial reduction in plastic content. Below you'll find a breakdown of each bike category and their associated changes.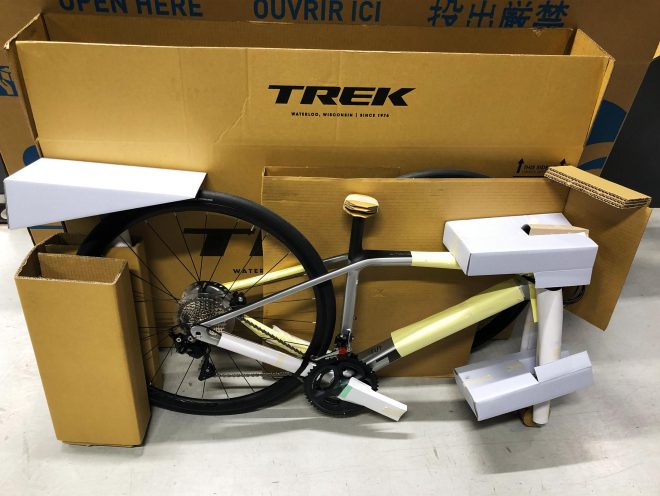 Waste saved in bike packaging
Marlin, Verve, and other entry-level adult bikes: 246,000 lbs.
Kickster: 1,000 lbs.
Precaliber 12″/16″: 18,000 lbs.
Precaliber 20″/24″: 39,000 lbs.
Rail and Powerfly: 57,000 lbs.
Madone, Supercaliber, and other high-level adult bikes: 40,000 lbs.
Townie 7 and 9: 12,600 lbs.
E-bikes produced in Germany: 8,400 lbs.
Aftermarket product packaging total: 11,600 lbs. saved
Each aftermarket product bid farewell to a piece or two of its minimal plastic packaging. These items have comparatively small packaging systems, but the aggregation of each improvement is where we see the big changes.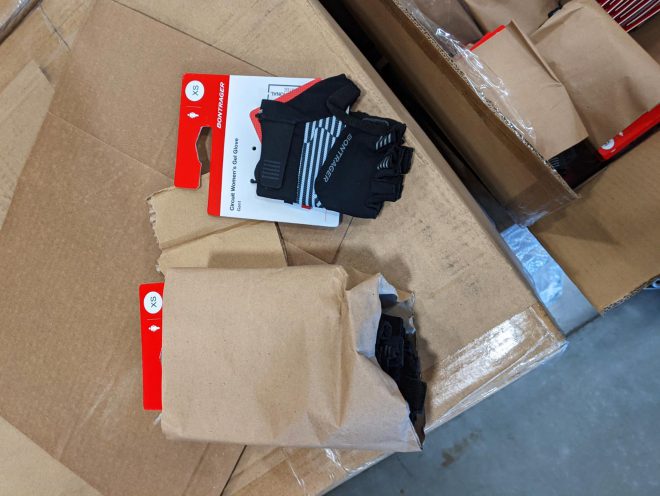 Waste saved in aftermarket packaging
Nylon straps: 1,700 lbs.
Plastic laminates: 5,000 lbs.
Plastic hangers: 1,300 lbs.
Mountain bike grip packaging: 2,500 lbs.
Glove packaging: 810 lbs.
Saddle covers: 160 lbs.
Plastic bags for tire sealant injectors: 130 lbs.