Building the ultimate dream bike
Robbie McEwen's Project One Ultimate Madone is a vision to behold
Building the ultimate dream bike
Robbie McEwen's Project One Ultimate Madone is a vision to behold
On Australian soil, Robbie McEwen's name is synonymous with cycling. It's no surprise— with a dozen years of the Tour de France under his belt, two Olympic Games, and three titles as Australia's Cyclist of the Year, Robbie has proved himself to be a sprinter to be reckoned with.
Robbie's long and decorated career turned heads internationally when he became the first Australian to win the Tour de France points classification in 2002. He continued his momentum from there, earning the Tour de France green jersey a whopping three times, in 2002, 2004, and again in 2006, solidifying his prowess as an elite sprinter.
With such a colored career in cycling, we're beyond ecstatic to have Robbie join Trek as an ambassador, and it seemed only fitting to celebrate the partnership by creating the bike of his dreams. We teamed Robbie up with our head Project One designer, Micah Moran, to put together his dream paint scheme that pays homage to his collection of green jerseys.
But Project One Ultimate bikes aren't exclusively available to the most elite pros. Any cyclist with a dream can make it come to life when they partner up with our top designers.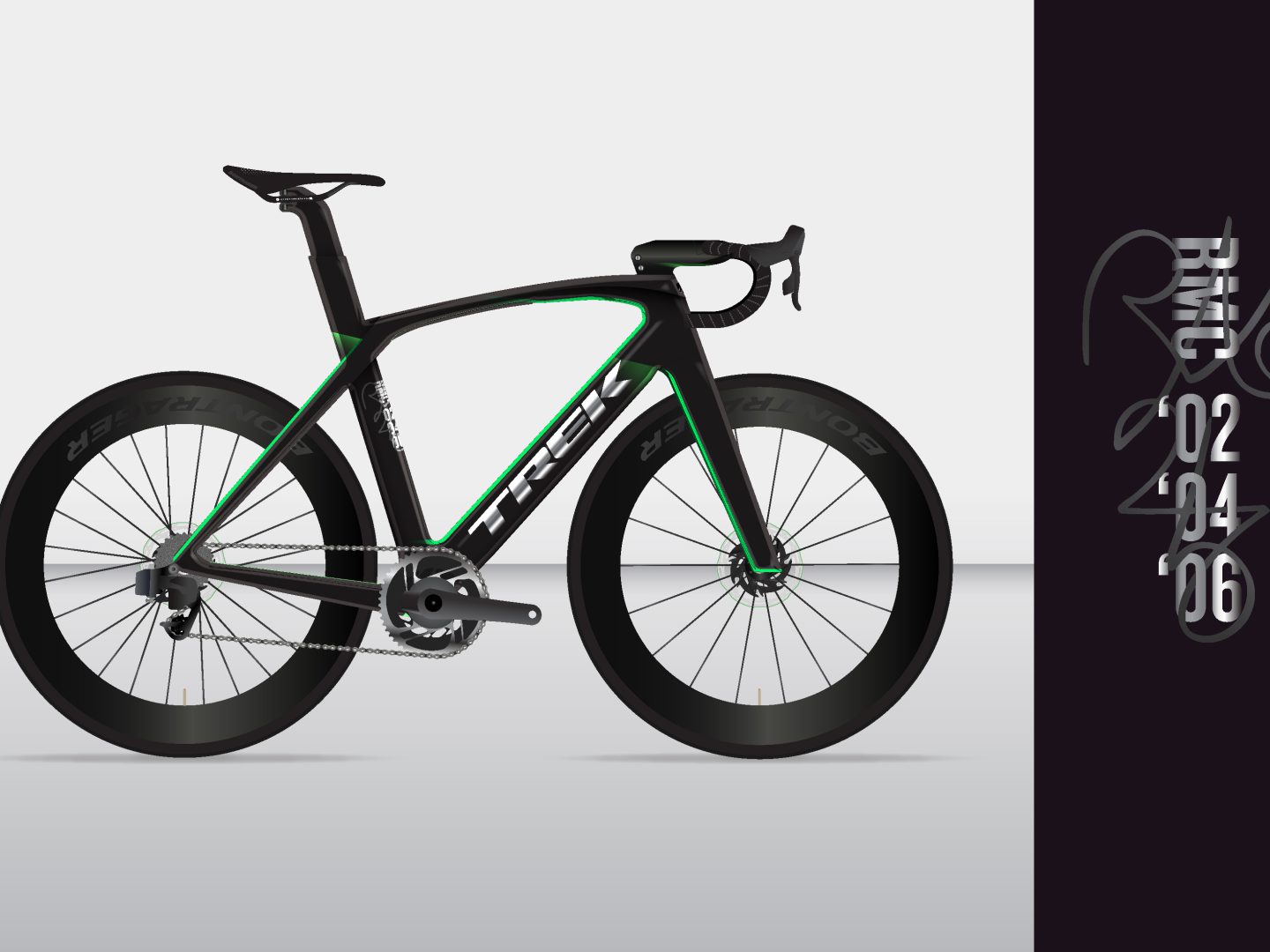 During the design process, our team of artists create several different concepts to help bring your ideas to life.
The process begins with your designer listening to everything you envision for your dream bike, one-on-one, and letting your creativity blend with their years of mastery. They develop creative responses to your ideas and offer a selection of stunning executions for you to choose from.
Robbie and his designer, Micah, met several times to pool their ideas and create completely unique concepts that give attention to every intricate detail, resulting in a ride that fulfills each and every one of Robbie's dreams. Robbie's ultimate goal was to match the exact shade of green from his Tour de France jerseys, so Micah went to town finding the perfect hue and worked hand-in-hand with Robbie to create a custom logo from a "one brushstroke" concept to bring both Robbie's personality and his cycling career history into the paint scheme.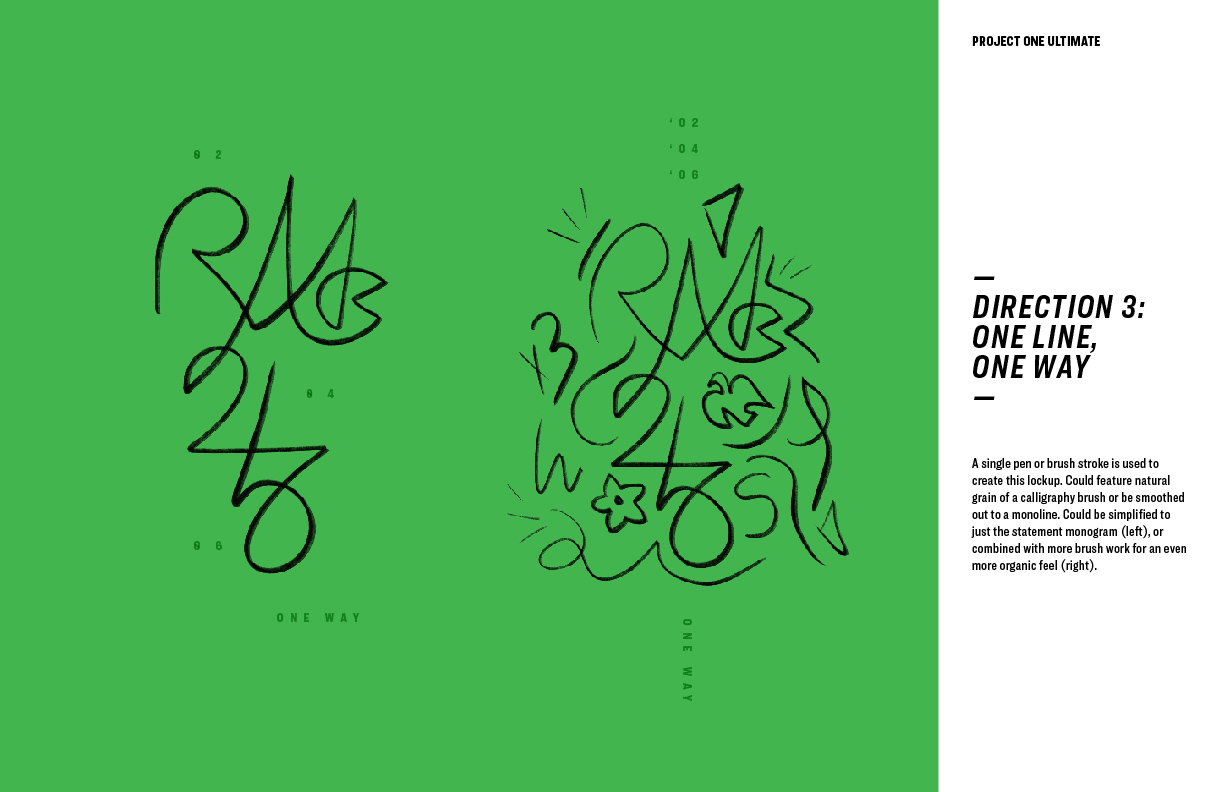 Designer Micah Moran worked closely with Robbie to create a completely unique logo that represents his career in cycling.
Once every meticulous detail is determined, our master painters step in to turn your dreams into a reality. Whether your dream is the perfect chroma green to black fade, bright and flashy patterns, or hidden details that only a trained eye will find, each piece is painted to your exact specifications to let your imagination become reality.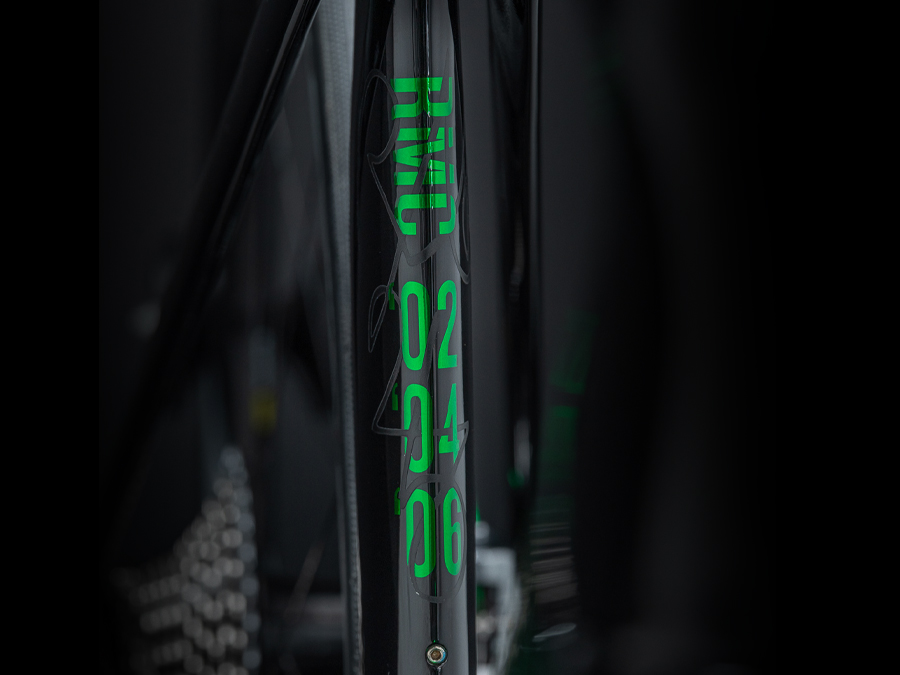 The beauty is in the details. Each of Robbie's green jersey wins are immortalized on the seat tube.
What's the vision for your bike? For Robbie, it was to bring his career to a physical manifestation that tells a story and turns heads wherever he rides. Together we achieved this with a green nod to his Tour de France wins, and each year commemorated on the down tube.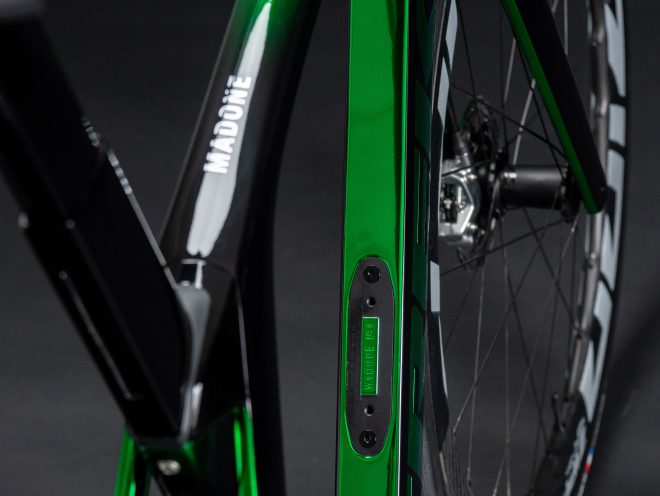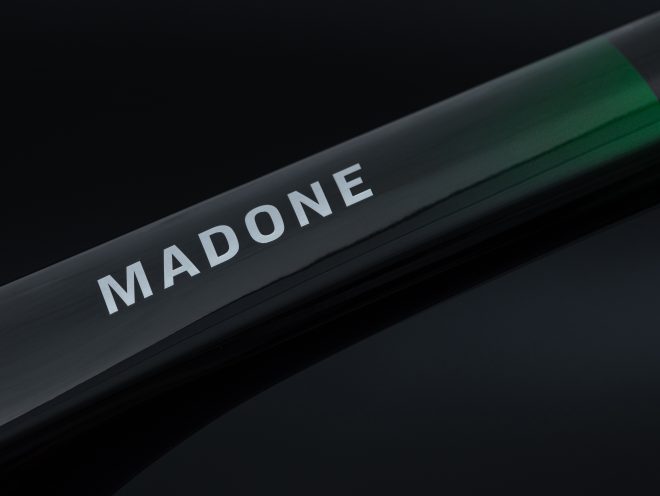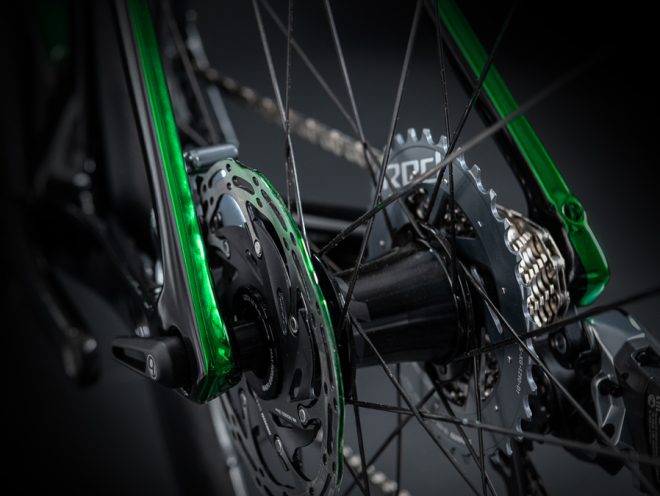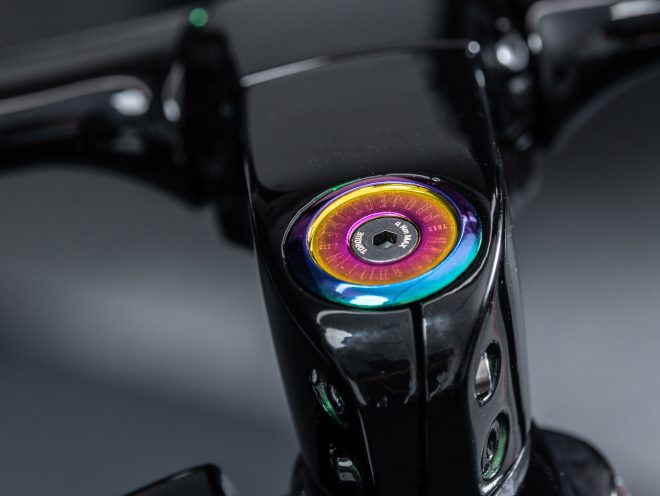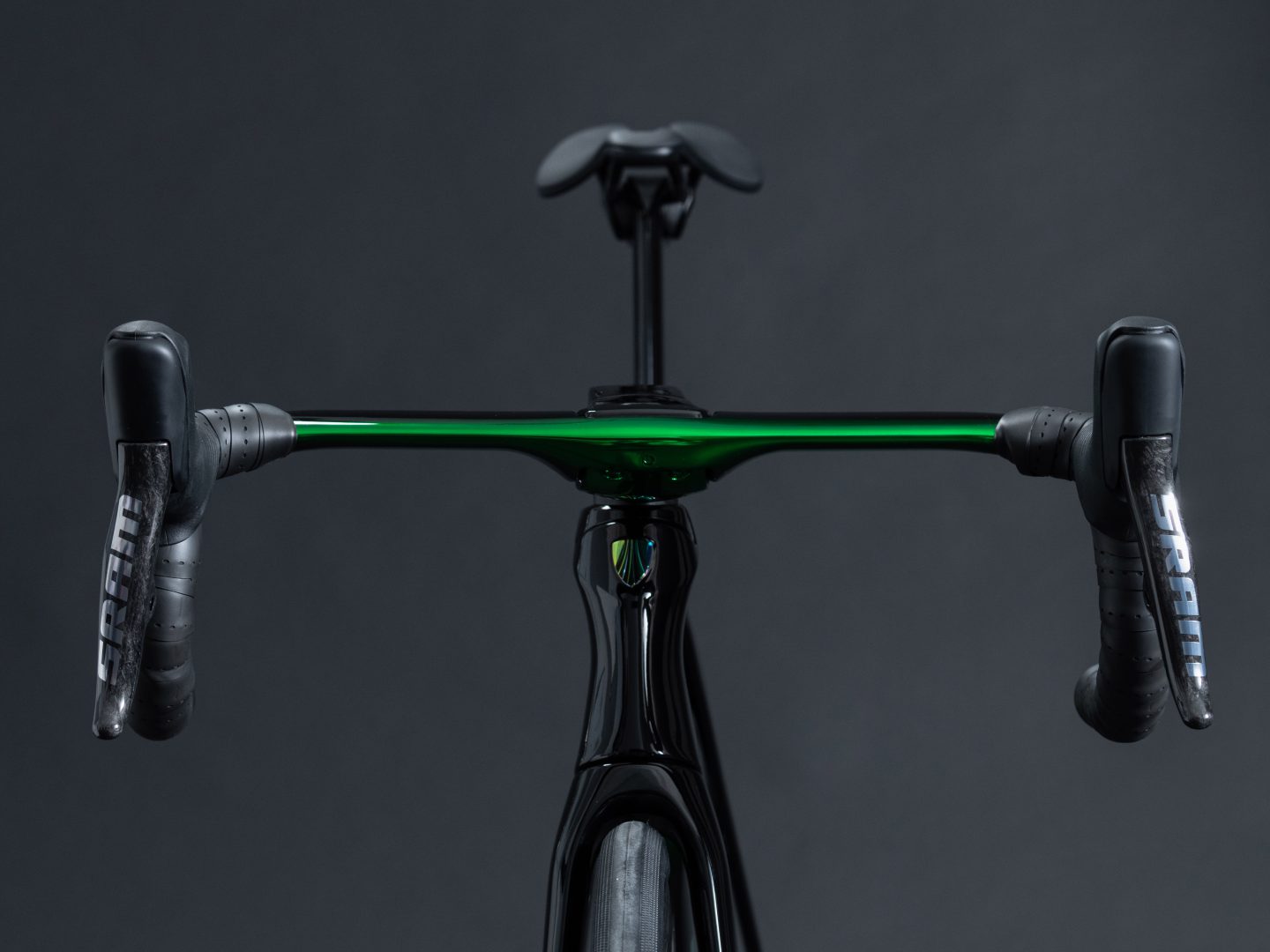 Stunning carbon bars dressed up to match the rest of the ride.
Every Project One bike is handcrafted with keen attention to detail at our headquarters in Waterloo, Wisconsin, and available to cyclists all around the world.
Ready to make your dreams come true?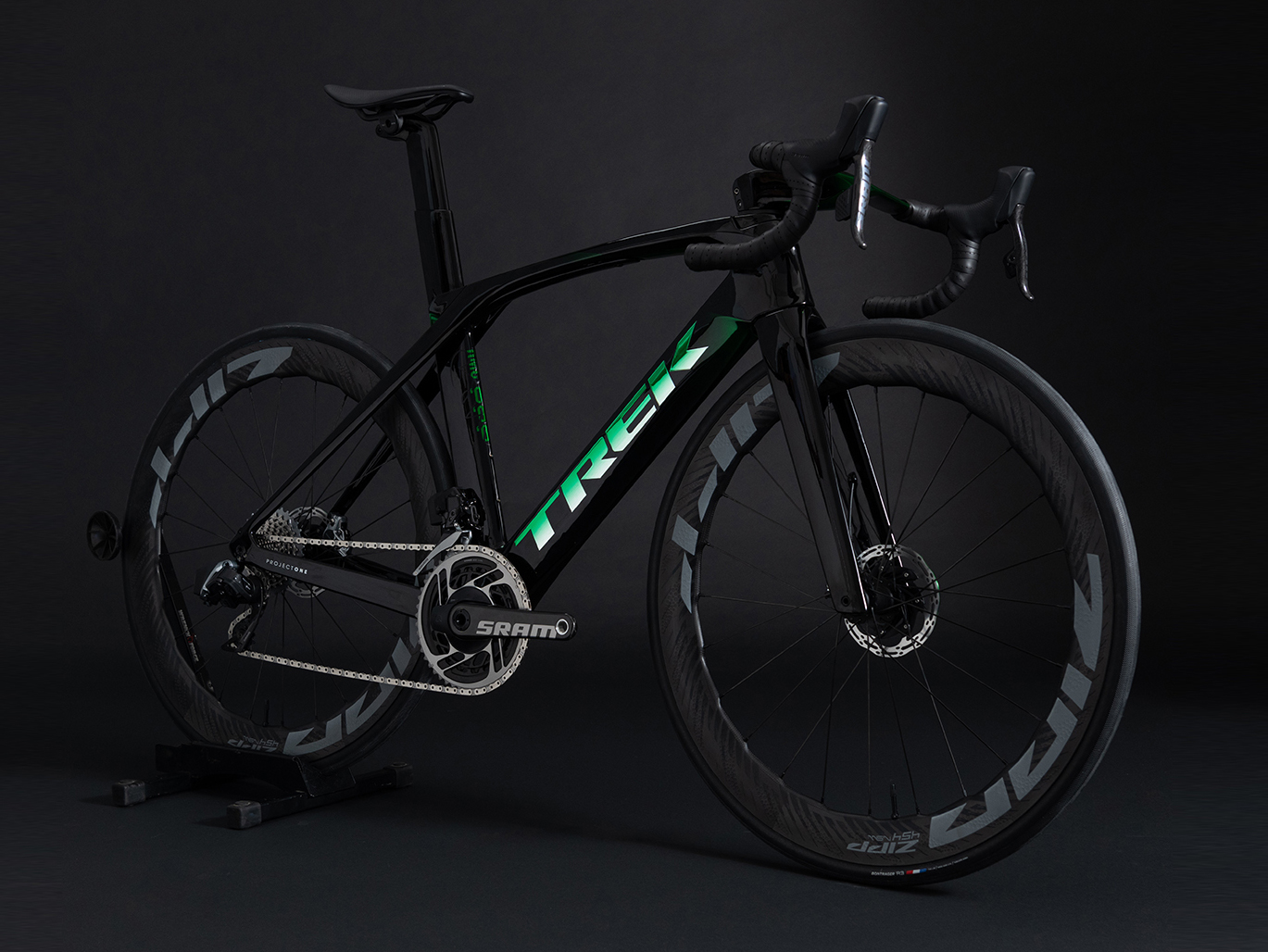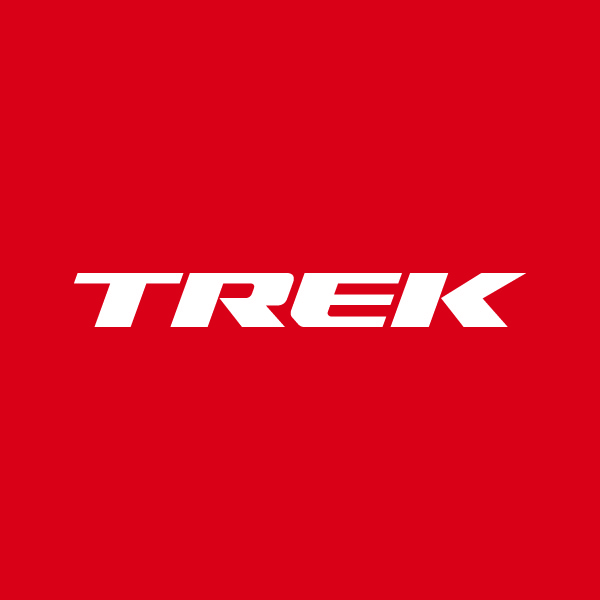 About the Author: Trek
Our mission: we build only products we love, provide incredible hospitality to our customers, and change the world by getting more people on bikes.