Trek-Segafredo heads to Kansas
Kiel Reijnen and Peter Stetina to race DK 200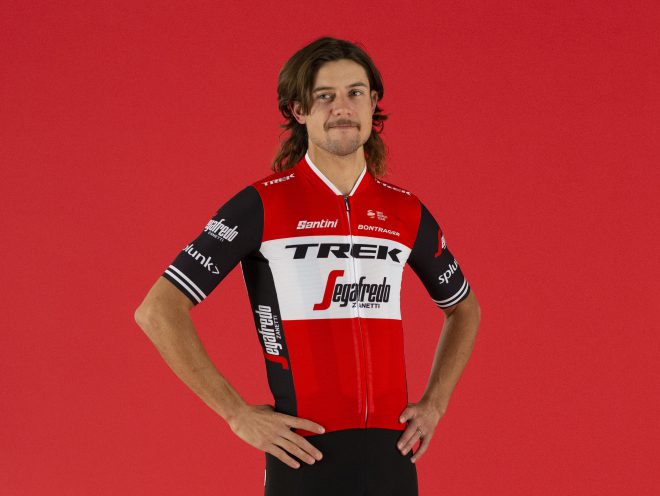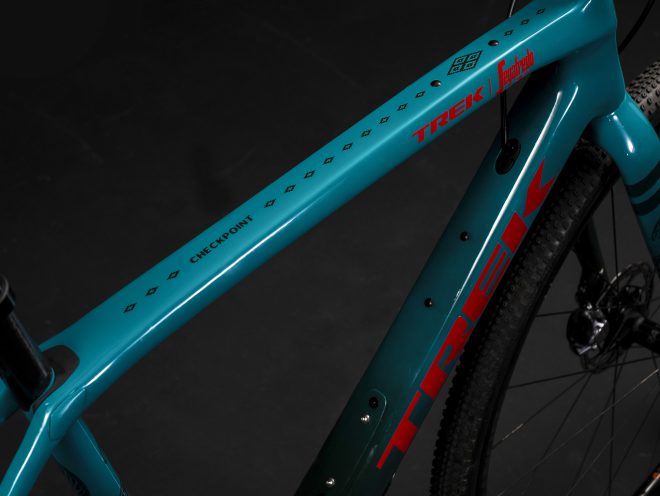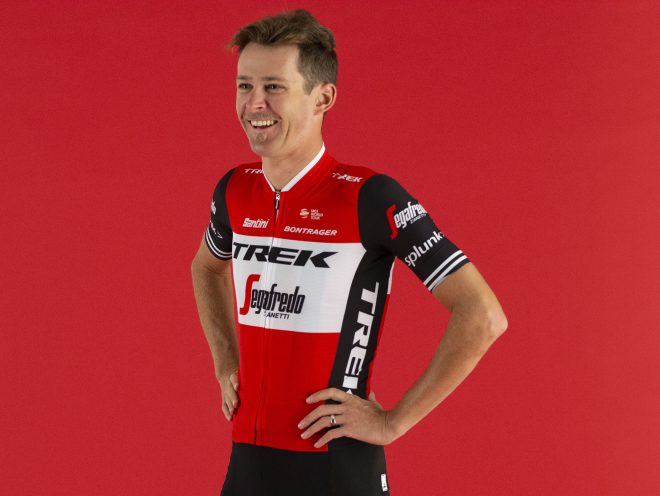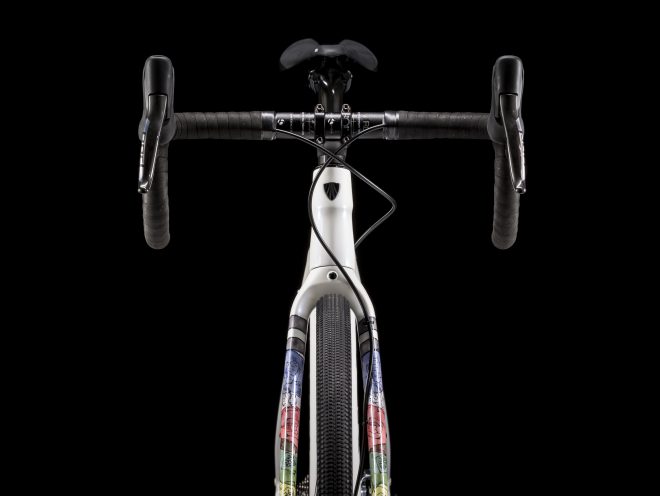 [Waterloo, WI] — Trek-Segafredo standouts Kiel Reijnen and Peter Stetina are no strangers to rough rides, but they'll trade their skinny tires for something a little gnarlier on June 1 as they head to Emporia, Kansas, for the country's marquee endurance gravel event.
Now in its 14th year, DK 200 has grown from 34 riders in 2006 to over 2,000 in 2018. The event draws racers from around the world, who come to the Flint Hills to face rugged gravel roads, brutal headwinds, and unpredictable weather on the notoriously difficult 200-mile course. This year, Kiel Reijnen and Peter Stetina will be among them.
They'll race aboard Trek Checkpoint SL gravel bikes with paint schemes each rider created in partnership with Trek's Senior Product Graphic Designer Micah Moran.
"A custom bike, whether you're a pro athlete or someone designing a bike through Project One, is an opportunity to showcase what's really important to you," said Moran. "For both Kiel and Peter, the theme that came forward was about the role place plays in a rider's life."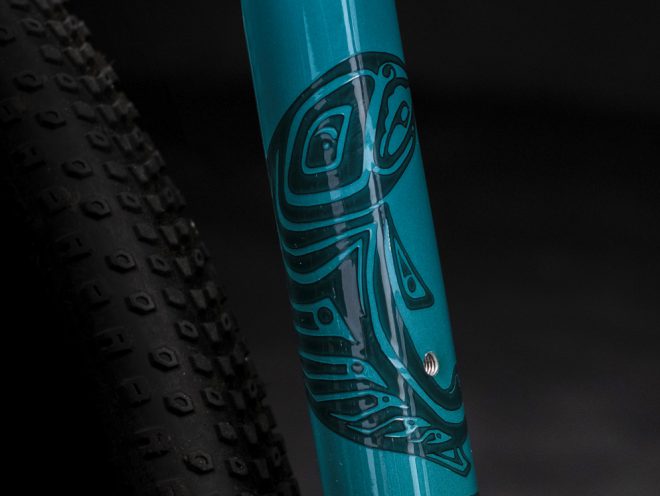 Reijnen's bike pays homage to his homeland of Bainbridge Island, Washington, and the Cowlitz Indian Tribe, of which he is a member. His bike prominently features an illustration of a salmon recreated from the tribe's official symbol, along with a color scheme inspired by the land: blue for the water of the Puget Sound, forest green for the native fir and cedar trees, and bright pops of infrared pulled from Salish art seen throughout the region.
1/3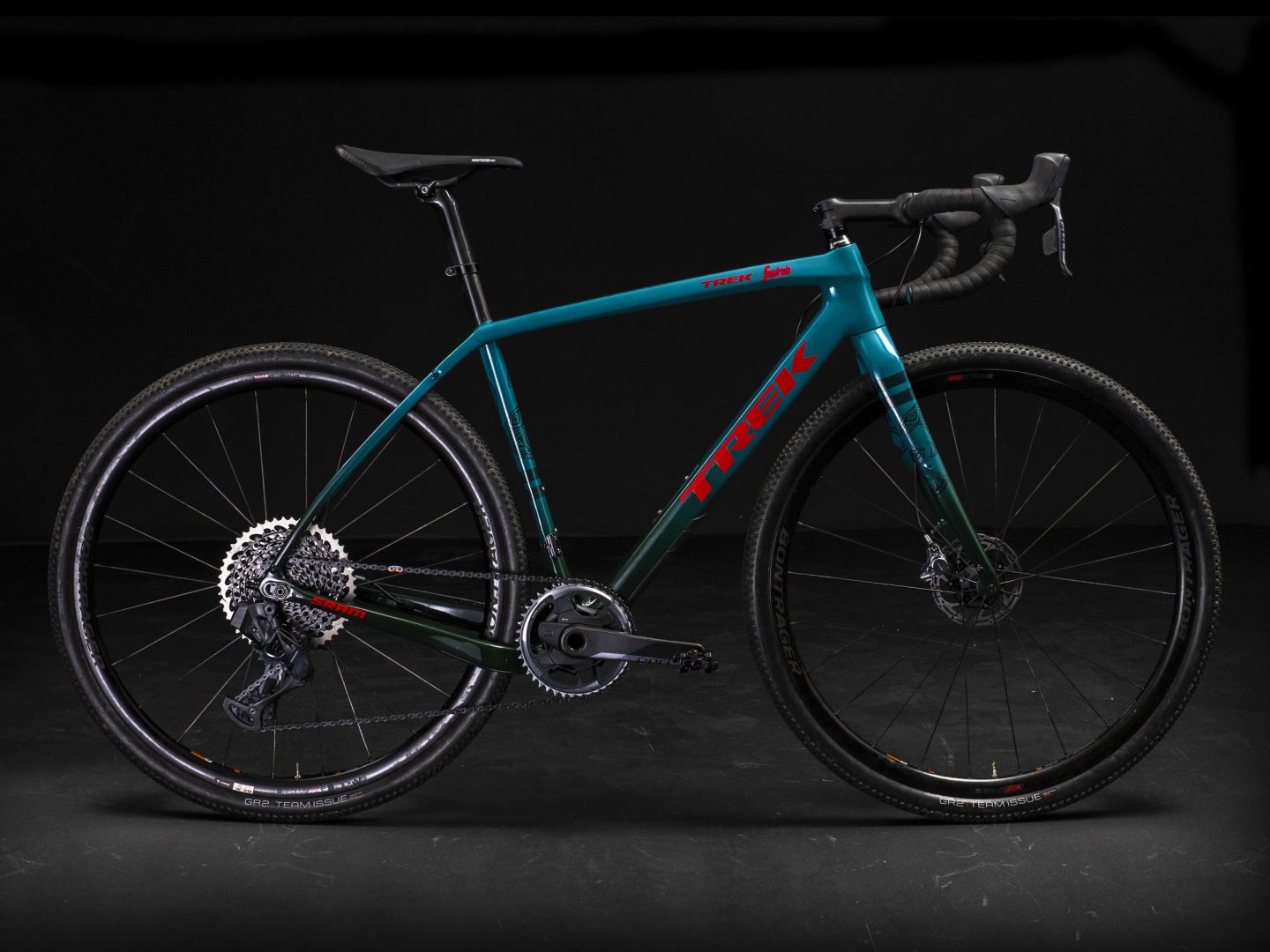 2/3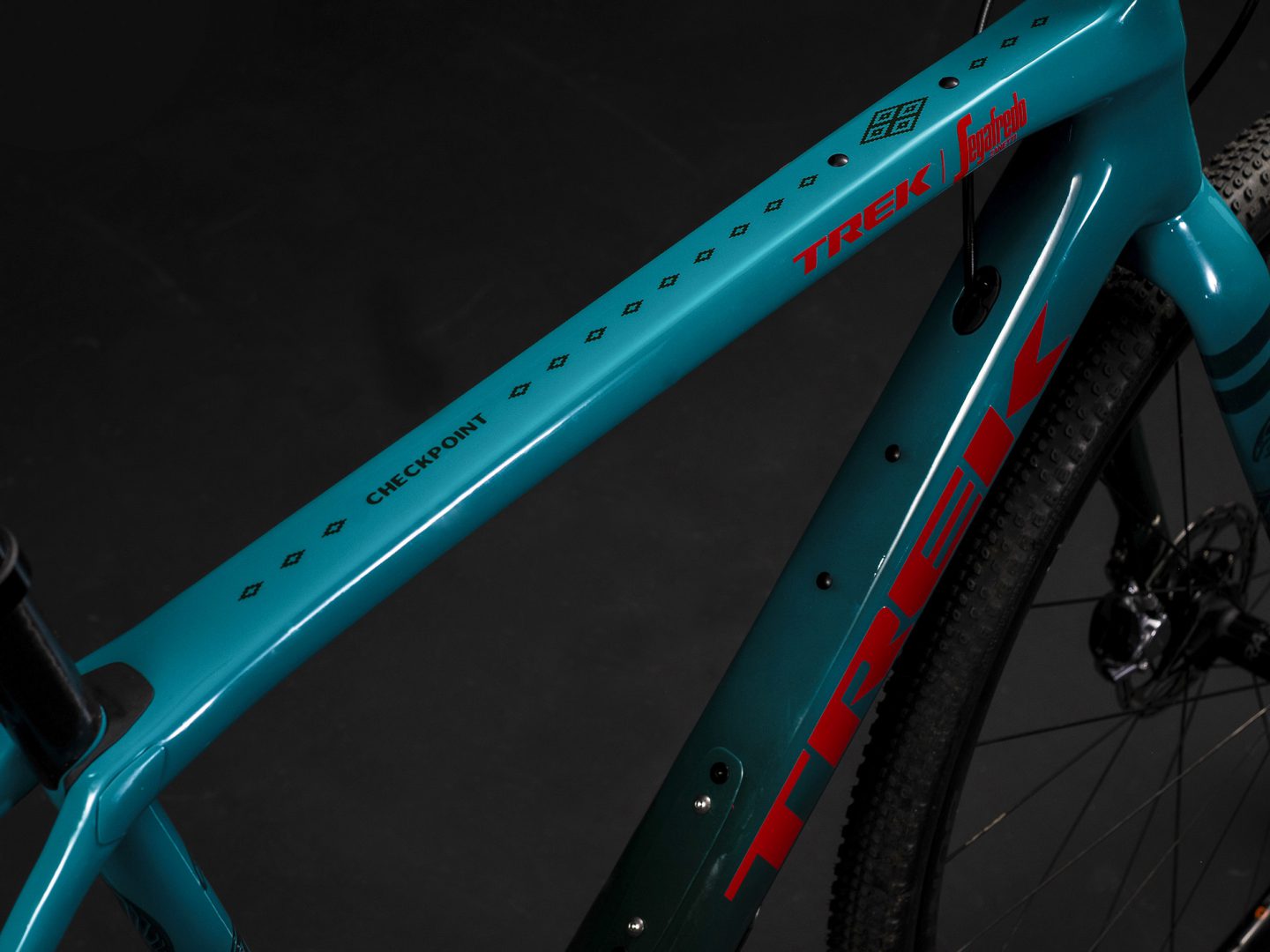 3/3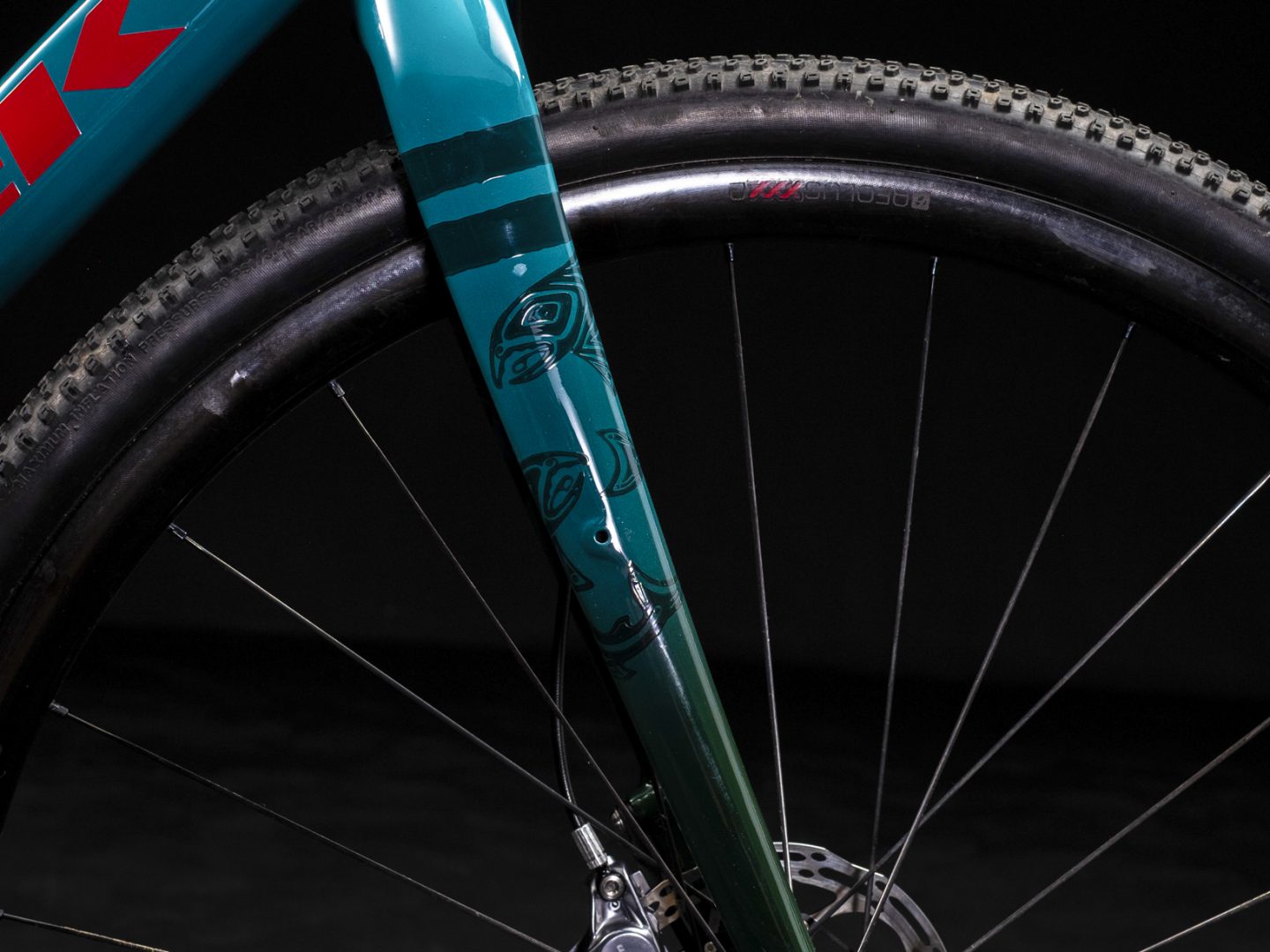 Stetina's Checkpoint features the flag of Colorado for where he was raised, the flag of California for where he lives, an outline of Lake Tahoe, a hop flower for craft beer (one of Stetina's passions), and a phoenix—a symbol that holds a special significance. "The phoenix represents two things for me," he said. "It represents Santa Rosa, where I currently live, and its continuing recovery from the 2017 wildfires, as well as my own comeback from a smashed leg when everyone thought my career was over but Trek believed in me."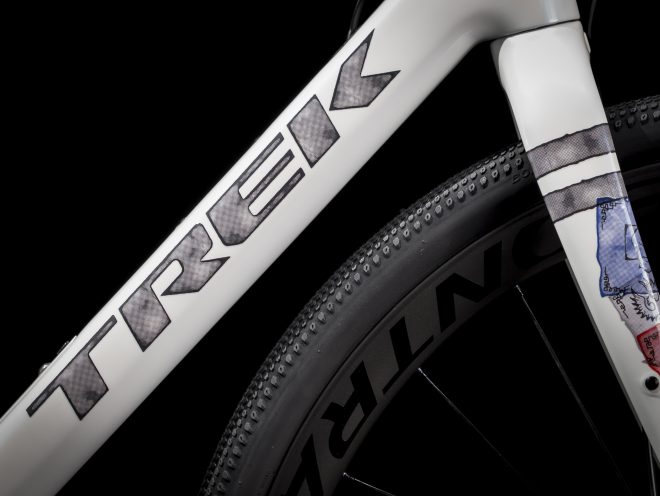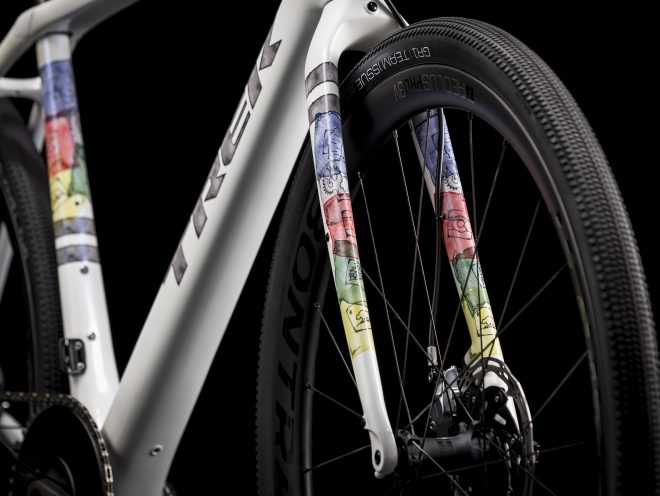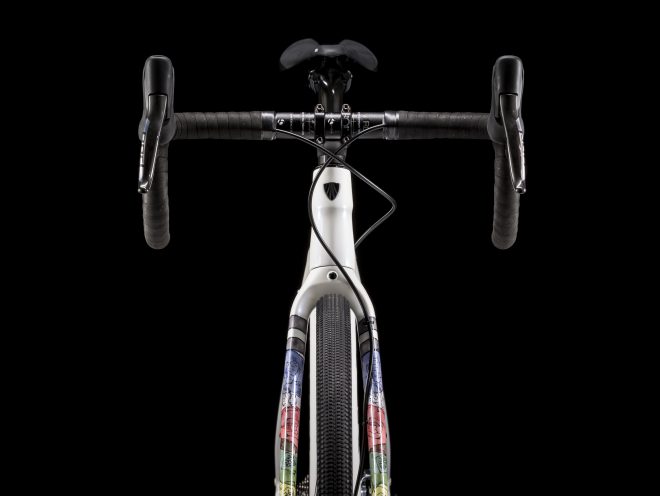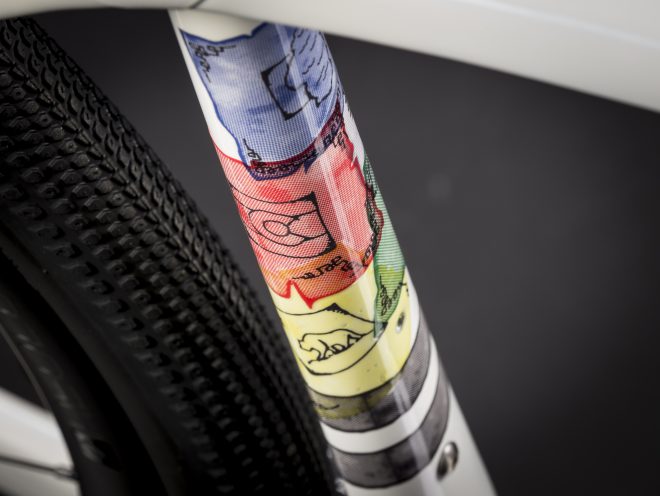 Checkpoint SL is Trek's flagship gravel bike. It's built specifically to carry you to the mud-caked finish line of the world's greatest gravel races and features a lightweight OCLV Carbon frame, gravel-smoothing IsoSpeed, massive tire clearance, and extra mounts for gear and accessories.
The pros' DK 200 bikes will be outfitted with Bontrager's new Aeolus Pro 3V carbon wheels, which are designed specifically for gravel riding, along with a new, wider Bontrager GR1 gravel tire.
Checkpoint is available in three alloy models, an alloy frameset, two OCLV Carbon models, and an OCLV Carbon frameset on trekbikes.com and through Trek's worldwide network of retail partners.