How to dress when it's hot
Warm weather on the horizon? Here's what to wear when things heat up.
There's nothing better than a sunny day spent in the saddle. But when the temperatures rise, your ride can go from enjoyable to unbearable in a matter of seconds.
We asked a group of daily commuters for their best warm-weather riding tips to keep you comfortable on hot days in the saddle. Here's what they had to say.
Take a tip from the trails
Mountain bike apparel has all the benefits of traditional cycling gear, plus a little extra room to breathe. You'll still get the performance-based materials, cycling-specific fit, and storage benefits of your road kit, with some added airflow and freedom of movement for days when things might get a little sticky.
Don't skip the baselayer  
Think baselayers are just for cold weather? Think again. Wearing a baselayer in warm weather helps quick moisture from the skin and keep you cool when you ride.
Find a shadier route
When things get hot, opt for the route with the most tree or building cover. A little shade can make a big difference on a hot day.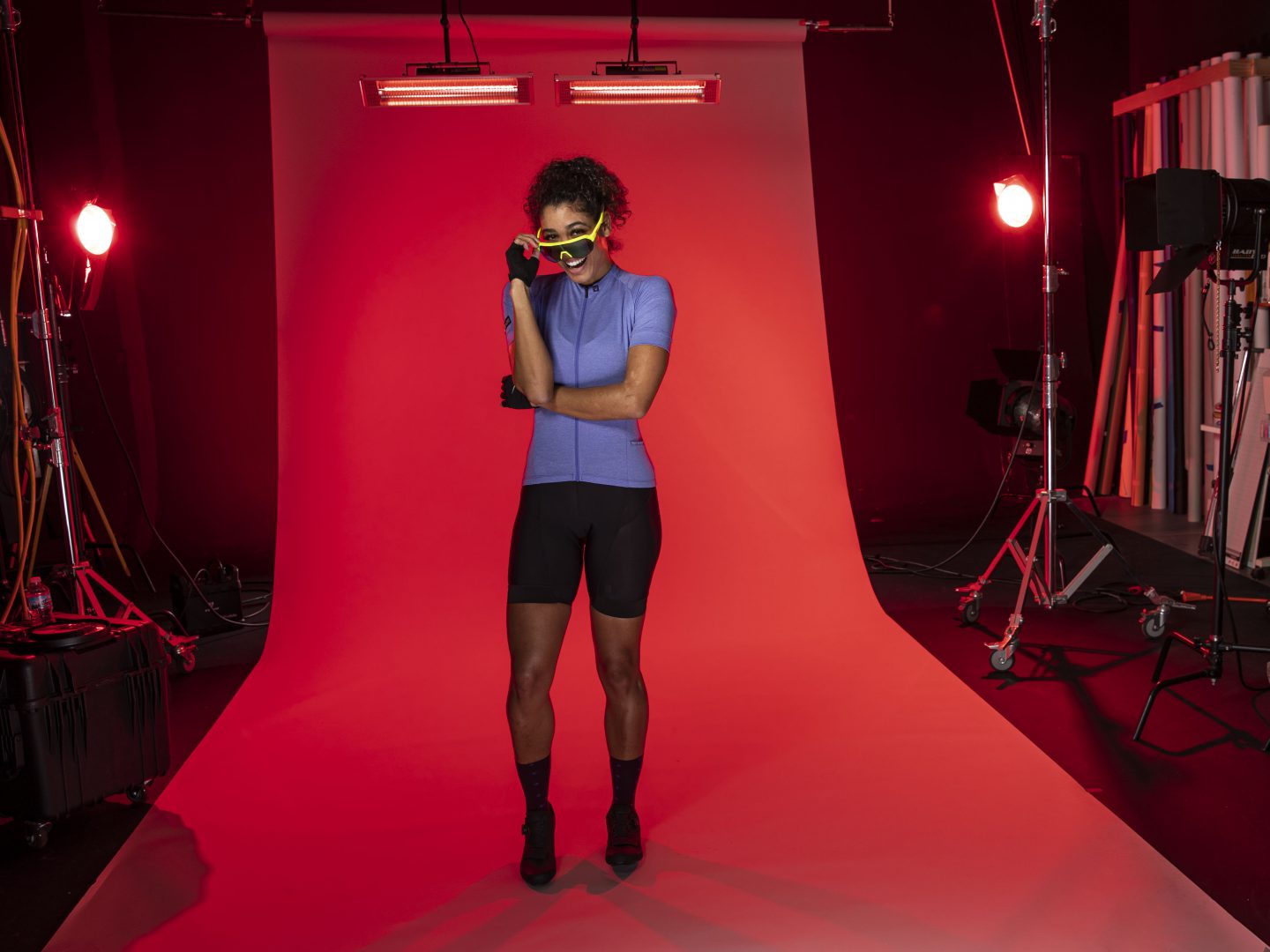 Don't forget the sun protection
Outdoor activity rule #1—always wear sunscreen. But sun protection doesn't have to end there! Bontrager makes a full line of skin protection products designed for sunny days, including arm covers, leg covers, knee covers, and skull caps. If you have tattoos, this line is also great for protecting your ink.
Give yourself more time
If you're commuting when the temperature spikes, plan ahead and leave a little earlier than you normally would. That way you can ride at a slower pace and keep the sweating to a minimum. Once you arrive at your destination, give your body a few minutes to cool down before showering or changing your clothes.
Water > coffee 
We know this is tough to hear—but on sweltering days, you should save the coffee for after your ride. Caffeine can act as a diuretic that causes your body to expel sodium and water faster than normal, which are both things you want in your body on hot rides. So put down that coffee mug and reach for a water bottle instead. You'll thank us later.
Use a rear rack and pannier instead of a backpack
Backpacks and messenger bags are great tools for transportation, but they restrict airflow when you ride. By putting your cargo in bags or panniers on the rear of your bike, your body will stay a whole lot cooler.
Try a cycling liner
This breathable, underwear-esque short provides the padding and comfort of a normal cycling short, but can fit under regular clothes. It's a sneaky cycling upgrade that will keep you extra comfortable, no matter what you wear.