On the road to a better future
Ride Up Grades bridges the transportation and health divide in low income communities with cycling
On the road to a better future
Ride Up Grades bridges the transportation and health divide in low income communities with cycling
On the road to a better future
Ride Up Grades bridges the transportation and health divide in low income communities with cycling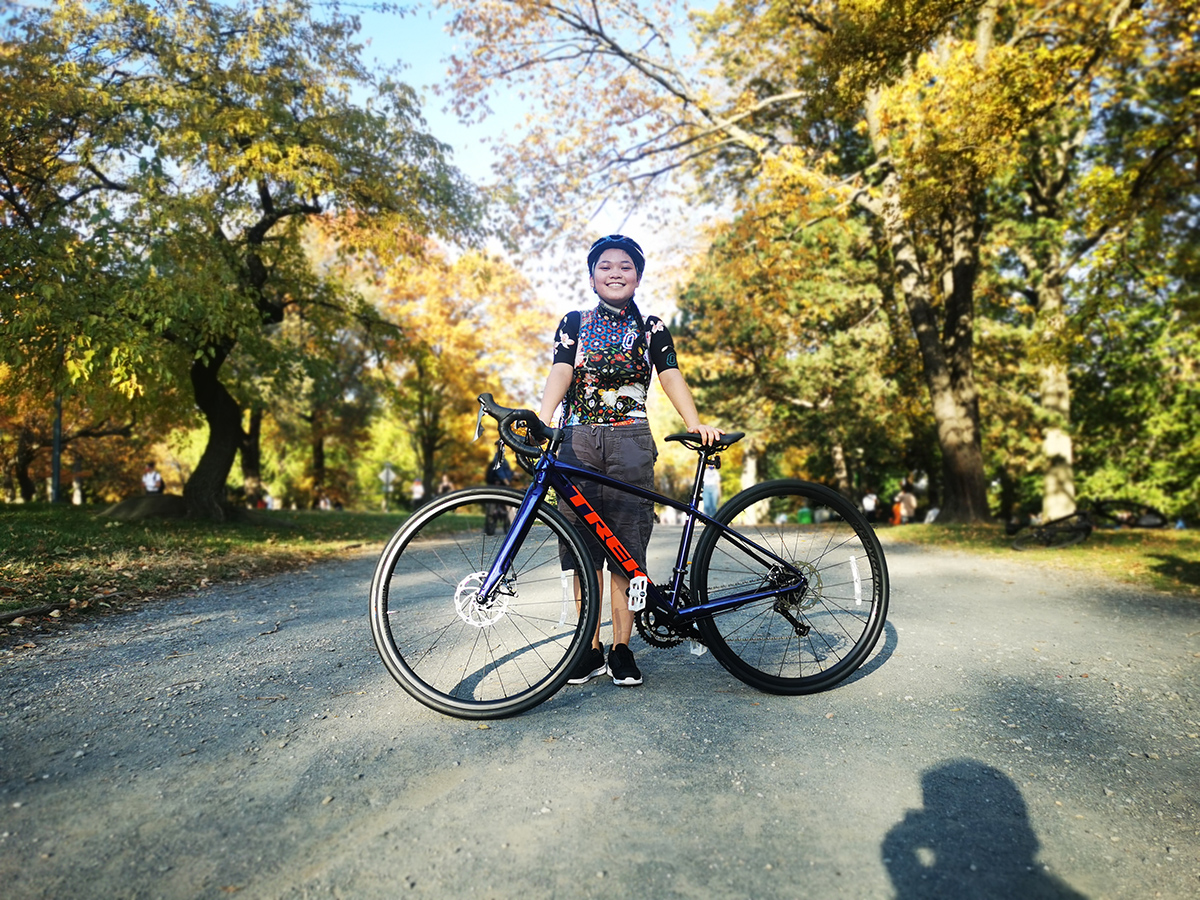 Words by Aliya Barnwell
"Don't buy upgrades, ride up grades," is a saying attributed to Eddy Merckx, one of the greatest road cyclists of all time. There has been some debate surrounding the quote—"grades" is not a term typically used in France or Belgium to refer to climbs, so I suppose should I ever meet Mr. Merckx, I will have to ask his thoughts on the matter. Nevertheless, I and the other founders of Ride Up Grades believe it is the perfect mantra to represent our organization.
Ride Up Grades was founded in 2020 by a group of concerned New Yorkers and road riders who wanted to help underrepresented cyclists foray into road riding. As a whole, we aim to turn the sedentary into cyclists and commuters into competitors.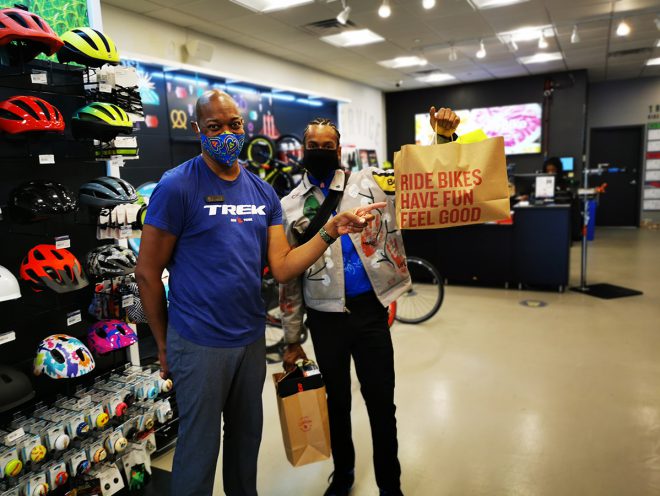 But no studious rider of any kind would argue that bike racing—and road bike racing in particular—is an inexpensive sport to take up. As a hobby or form of transportation, it's not too bad—especially after the sticker shock of a bike wears off—but as a sport it's not cheap in either equipment or time. Pursuing cycling requires a lot of gear, and that can foster snobbery and elitism.
There is much mockery of this phenomenon within road cycling: you'll see it in cycling memes (the modern era's political cartoon), which note a connection between certain professions and the lightest carbon bikes and poke fun at the great, inevitable shame of getting dropped by a Masters Dad on the newest n+1 purchase.
I'm a bike instructor and, like all of the Ride Up Grade founders, I'm a roadie—so I realize that the discipline of road riding has some serious problems: not only in image, but also in the way its culture functions. When other Americans who ride bikes discuss cycling, there is often unanimous agreement that we roadies are the least welcoming of the bunch—the most exclusive.
Perhaps this attitude goes hand in hand with the comparatively high cost (a bike and kit is pricier than a pair of basketball shoes and a ball, for example), and perhaps the exclusion is tied to classism. It is, after all, a sport that combines a need for urbanity (paved roads) with expensive equipment. And historically we haven't done very much to create pathways to entry.
But Eddy's quote—debatable attribution aside—is a suggestion to prioritize yourself over your gear. While different bikes can have widely different performances (a Hi-Ten 29er will climb a paved incline a lot slower than a 6061 700c bike), strong legs and lungs are far more valuable than the fanciest new full-carbon widget.
We founded Ride Up Grades to help people who want to get into road cycling find the sport—expensive gear or not.
I want to be clear that "the sport" doesn't need us—it is inanimate, it has neither wants nor needs outside of what is required for it to exist. Sport was born out of human innovation because *it makes us feel good.* And that is at the core of why anyone would pursue athletic achievement—because it makes us feel good mentally, emotionally, and physically.
I could complicate this with scientific explanations noting positive correlations between exercise and mental health or improved ADHD symptoms, in addition to the obvious physical benefits. Instead I'll simply say: If you give someone a bike, they'll ride it. It's so simple, it borders on sarcastic—but it's true!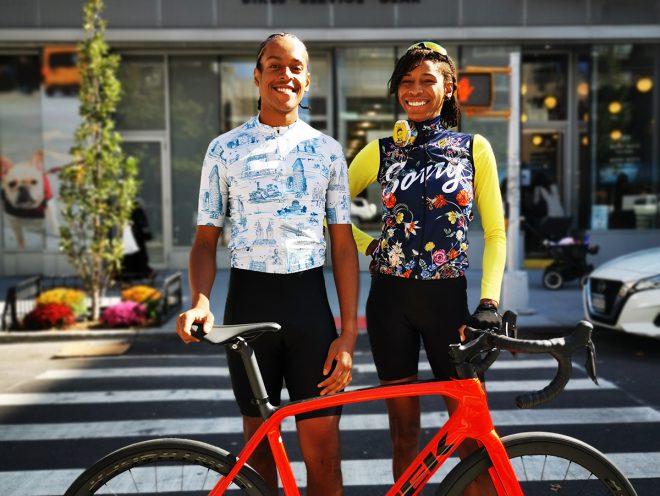 That said, Ride Up Grades aims to provide more than just a bike and the freedom to ride it. Our first program—the Road Racing Scholarship—gives recipients a new bike and kit, plus team placement and support, an annual license, and a travel stipend to get to races.
We also offer a road bike camp during the summer, with bikes provided by Trek, thanks to representatives who understood our vision. The program launched in 2020, and two young people received brand new Trek bikes, clipless pedals, shoes, helmets, and all of the accessories they might need at Trek Bicycle Stuyvesant Town.
Four years ago, when I first said out loud that I wanted to create a bike program, I fantasized about an organization that would make road bikes available to riders across the city at no cost and give them the ability to ride further afield.
Today, I'm happy to say we offer Ride Up Grades programs for free. We may create paid programs in the future for those who can readily afford them, with the understanding that any money paid to R.U.G. will be used to provide road cycling opportunities to communities that are otherwise on the fringes of the sport.
For more information about Ride Up Grades, its programs, and its founding board, check out our website. Our July road bike camp is now open for registration, and we're gathering used road bikes with the intention of giving them away throughout the year. Our scholarships will reopen at the end of the summer.
The path to the future looks bright. We'll see you on the road!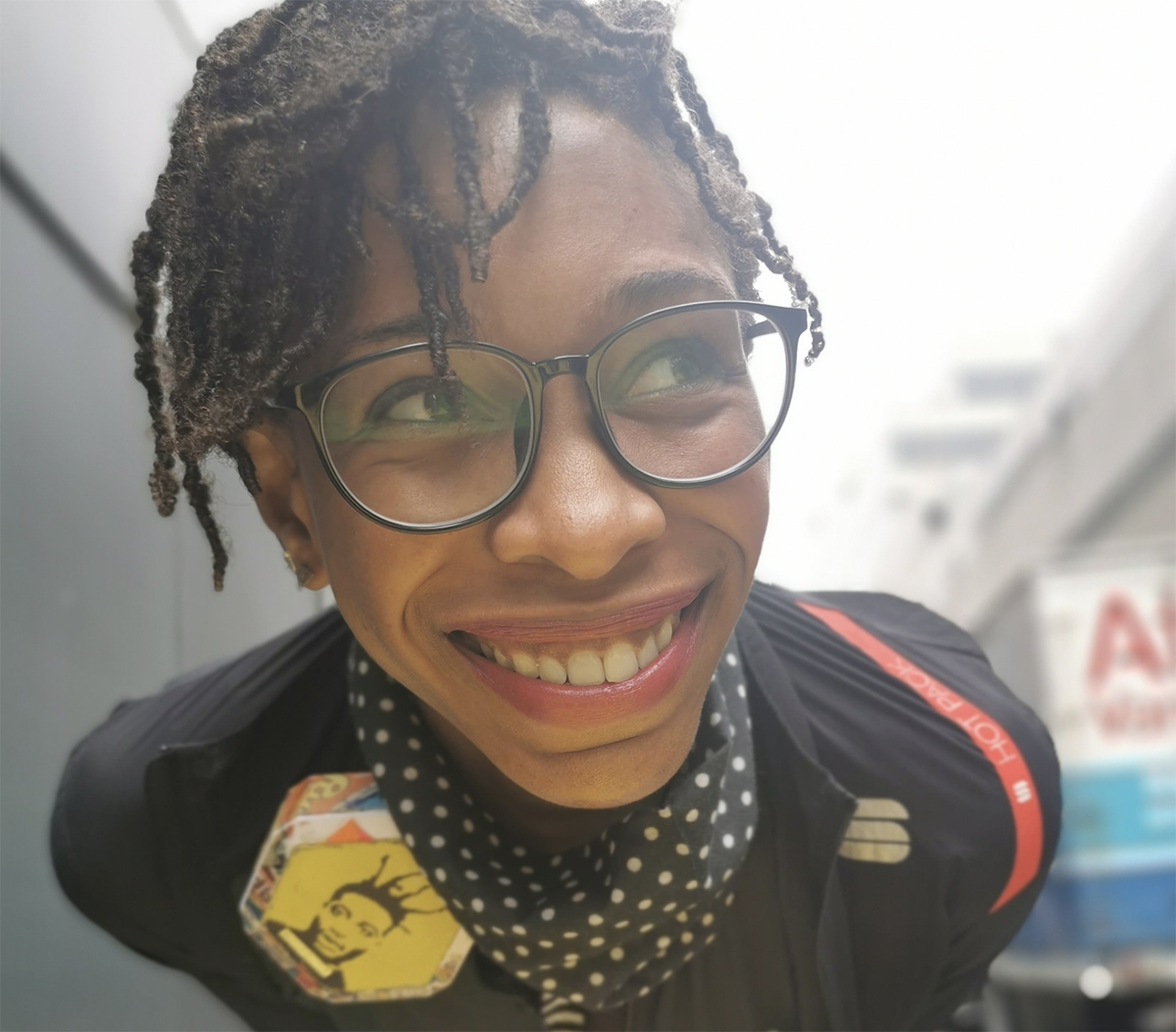 About the Author: Aliya Barnwell
Aliya Barnwell is a writer, a League of American Bicyclists cycling instructor, a borderline Doris, and the founder of Ride Up Grades, a nonprofit dedicated to getting more young people out on bicycles. Her and the organization's focus is on road cycling for transportation, health, and sport. Looking good while doing it doesn't hurt.