Cycling's power player
The U.S.'s most influential cyclist has a preference for bow ties and big ideas
Cycling's power player
The U.S.'s most influential cyclist has a preference for bow ties and big ideas
Congressman Earl Blumenauer (D-Oregon) has been fighting for bicycle- and pedestrian-friendly public infrastructure since his time in the Oregon state legislature, and that passion was brought to Washington in 1996 after he was elected to represent Oregon's third congressional district in the House of Representatives.
"It all started for me when I was a kid, and grew when I was in the Oregon legislature," he says. "I used a bike to get around Salem. I wouldn't describe myself as a fanatical cyclist, I just believe it's the most efficient transportation there is, and it's just worked for me. And I've never stopped."
While maybe not a self-described fanatic, Congressman Blumenauer—the founder and current co-chair of the Congressional Bike Caucus—is clearly as committed as it comes. "I don't own a car in DC because it's just part of my commitment. And as a matter of public policy, the bicycle has taken on a pretty significant role. Cycling policy builds on what we did in Portland."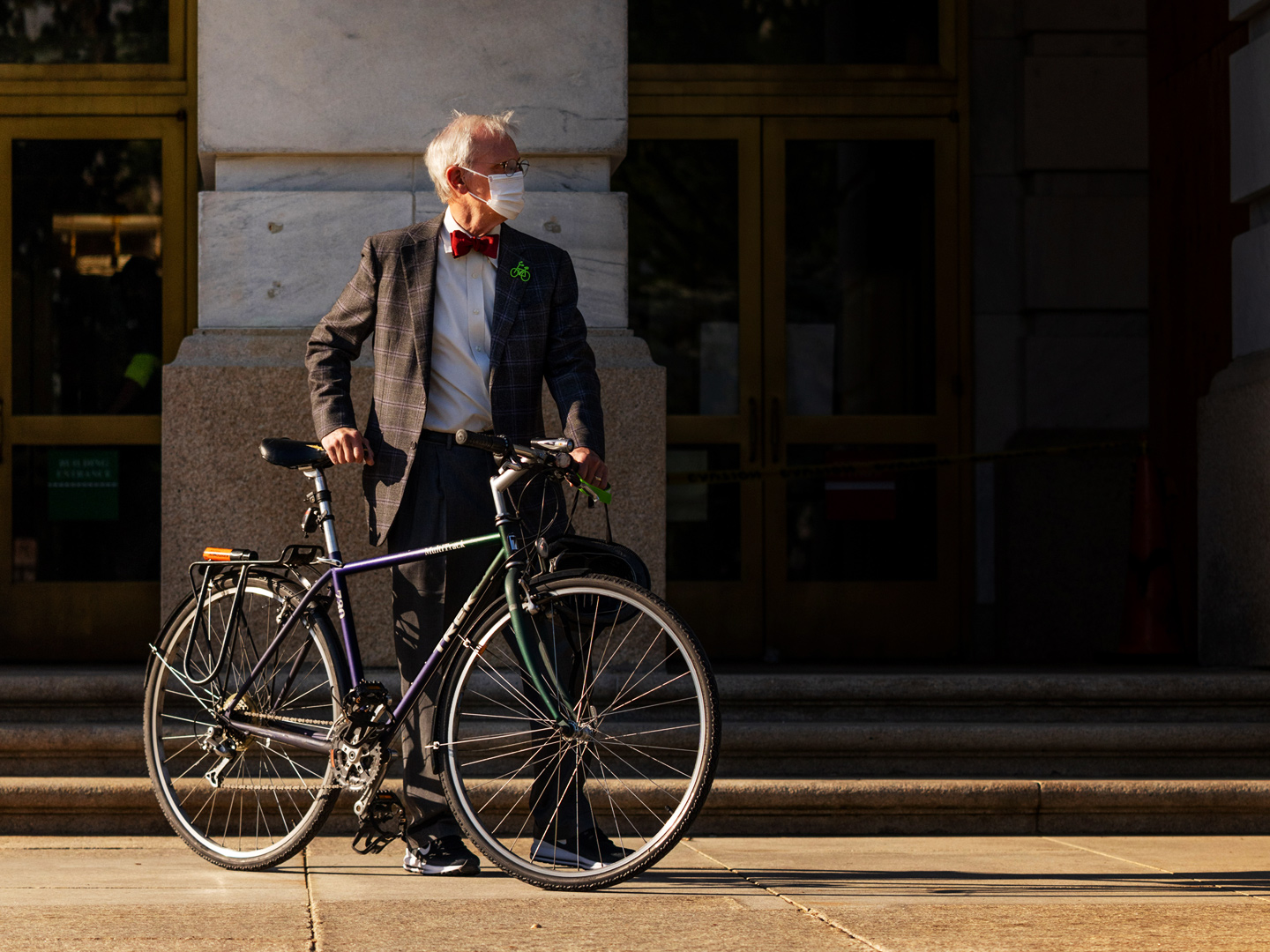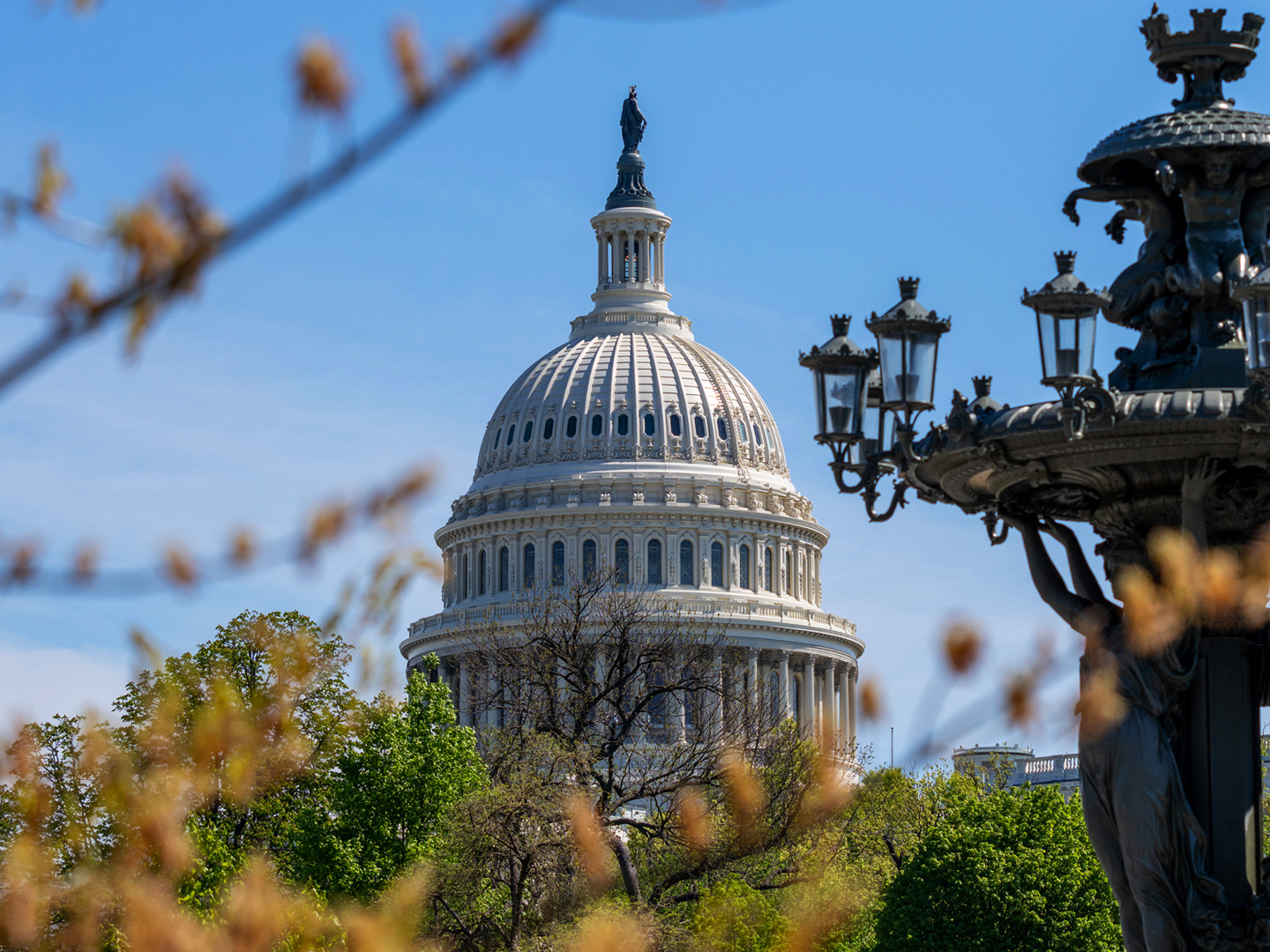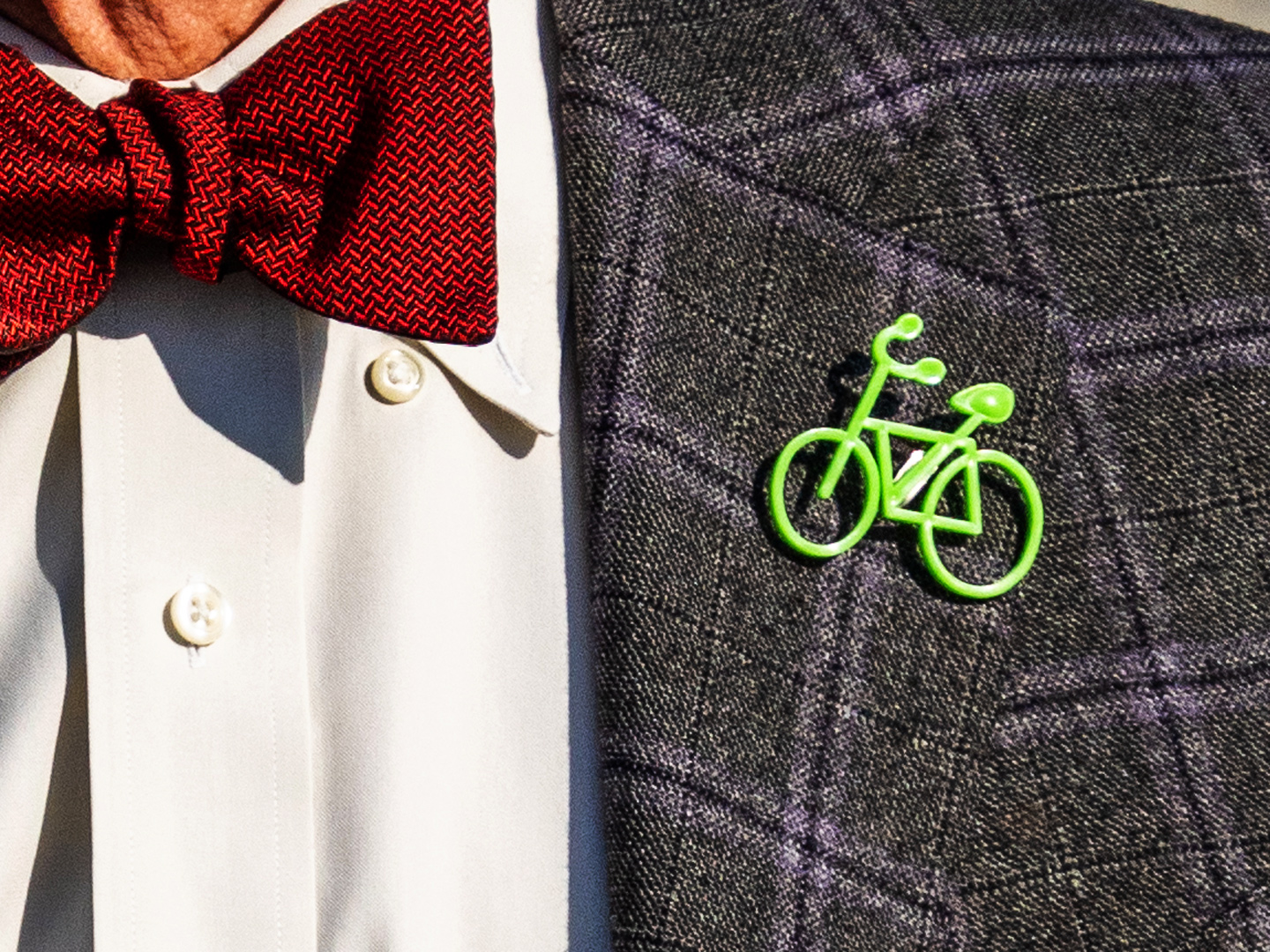 But leading by example can have its ironic moments as well. "I got a call from Vice President Al Gore, who invited me to the White House to talk about environmental policy. So, I biked up there for the meeting. I get to the gate, and security had no idea what to do with me. I presented my credentials, told them I had a meeting with the Vice President, and they looked at me like I had three heads. They wouldn't let me in. I asked them what they would do if I had driven a car. They said, 'Well, we would have let you in.' I responded, 'Well, I'm here,' and they finally let me lean my bike on one of the pillars in the front. I was stopped on a bike on my way to a meeting about environmental policy. I got to tweak the Vice President on that one a little."
From his first days in Congress, Representative Blumenauer has been a voice for building support for safer, more sustainable infrastructure. "When I first got here, there was only one other regular cyclist in Congress, but a lot has changed since then," he says. "I had ridden my bike on Pennsylvania Avenue from the Capitol to the National Bike Summit and I thought, 'This road is wide enough to land a 747 on; why is there no safe way to ride a bike?' Well, the Secretary of Transportation, Ray LaHood, and I made a commitment that we were going to get bike lanes on Pennsylvania Avenue. We worked with Gabe Klein to get the resources and worked with local DC officials, and we were able to put down bike lanes in less than two years along the whole road and it's been a spectacular success.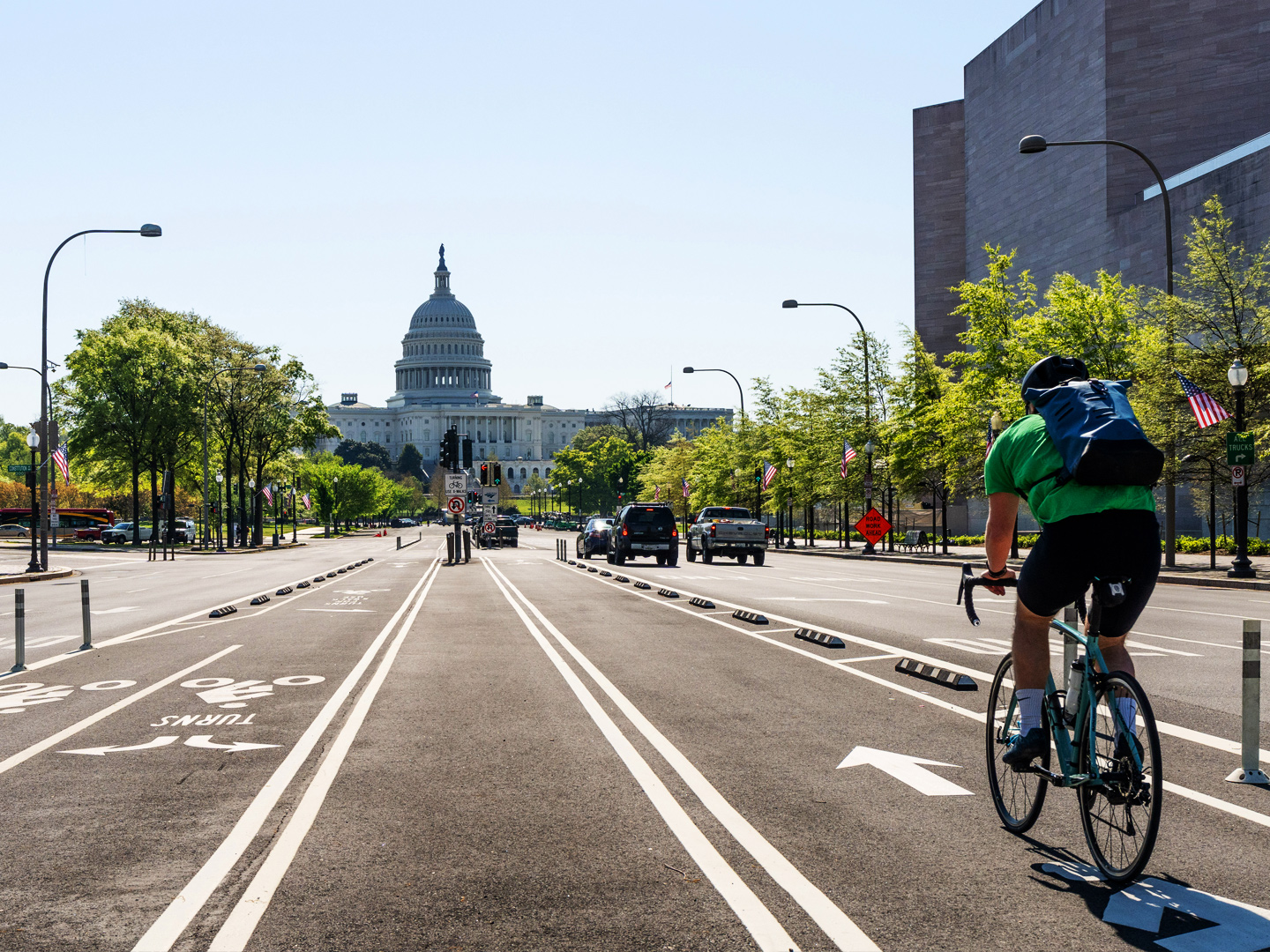 "This road is wide enough to land a 747 on;
why is there no safe way to ride a bike?"
We are in desperate need of investments in a low carbon future. This is about public health. Being able to have safe biking and pedestrian infrastructure is the indicator of a livable community. It knits communities together and gets more capacity out of existing infrastructure. In Oregon, I knew we had arrived when we had businesses lobby to remove car spaces in favor of bike parking because it meant they could accommodate more customers and it meant a difference in their business."
Congressman Blumenauer sees a chance for real progress. "There was only one other regular cyclist in Congress when I arrived, but we now have a Secretary of Transportation who recently used bike share to get to a meeting and understands why a low carbon future is important. We have a fabulous Deputy Secretary of Transportation who ran New York's transportation office. We have a suite of new legislation that would reinstate and enhance bicycle commuter benefits based upon commuter benefits people have for driving. We've got a tax credit for electric bikes. Electric bikes are game-changers. We have work on Vision Zero which is so important to making progress to making pedestrians and cyclists safer. We have seen communities that have embraced Vision Zero dramatically reduce conflicts between cars and bikes."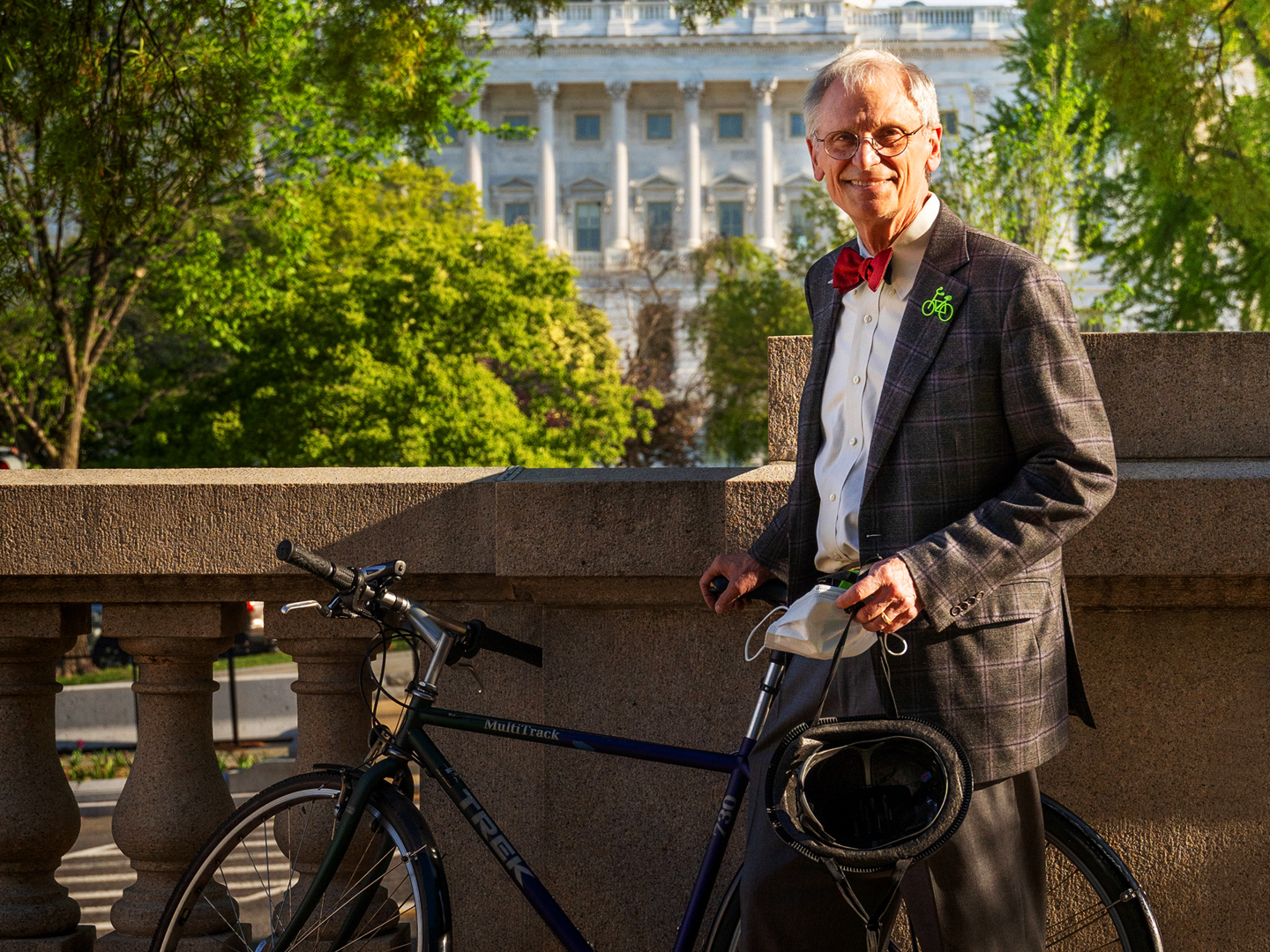 While there is more being done on a federal level today than in many years, Congressman Blumenauer believes in the massive potential that exists on the local level and offered the following advice for those interested in transforming the places they live: "It starts with families and schools. Start with programs that ensure kids can get to school on a bike safely. There is always somebody on a city council who cares a lot about livable communities. If there's no bicycle and pedestrian advisory committee, start one. Work with the people who manage traffic where you live. Take the opportunity to understand how cities work and work with local businesses to talk about how more pedestrians and people on bikes can help their business."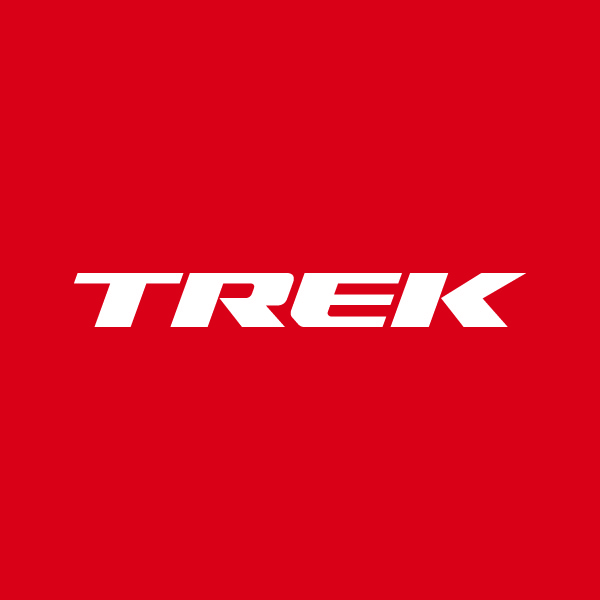 About the Author: Trek
Our mission: we build only products we love, provide incredible hospitality to our customers, and change the world by getting more people on bikes.