Trail skills you can learn on the tarmac
Drills and skills for the parking lot or driveway
Some of the most important mountain biking skills can come with pretty high consequences when we learn them on the trail. Instead of trying to master everything while you're on the singletrack, take advantage of your driveway or trailhead parking lot to dial in these 7 skills you can take with you to the dirt.
Whether you are stuck waiting for your friend who's running late for your ride (again), or you're low on time and looking to play around on your bike in the driveway, mastering skills on pavement is a great way to spin the legs, warm up, and feel ready to tackle your next ride. From stoppies to track stands, we've teamed up with Pink Bike's Christina Chappetta @cchappetta1 to walk you through skills you can dial in the parking lot for pulling trials moves in tight corners, or party tricks when your friend finally shows up.
Instead of twiddling your thumbs when you're waiting for your riding partner, take your bike off of the rack, check your

tire pressure

, and saddle up to practice these seven skills that improve your handling on punchy climbs and rocky switchbacks. You'll find they make the wait breeze by, and get your body ready to tear up the trail right out of the gates.
1. Front-wheel lifts
An essential move on steep, technical climbs. Dialing in your front wheel lifts in the parking lot will make practicing the move on the trail that much easier. To practice, set up a stick as a marker for where you want to lift. Roll towards the stick keeping your body in a nice, neutral position, and hold your bodyweight just a touch forward on the bike. Compress into the fork, and lift the front wheel up and over the stick. When you're comfortable with the stick, step it up with a speed bump or curb.
2. Rear-wheel lifts
Once again, this skill will benefit you most on tight corners and technical climbs. Lifting your rear wheel when moving over slick, wet rocks will minimize slipping and increase control. Use the same stick you set out for front wheel lifts, and set your body position with dropped heels. When you approach the stick allow your front wheel to roll over, and use a scooping motion to bring your rear wheel up and over the stick — the scooping motion is especially important when riding with flat pedals, or you'll just end up hopping on your pedals. Just as you did with front-wheel lifts, practice this with your stick until comfortable, then step it up to speed bumps and curbs.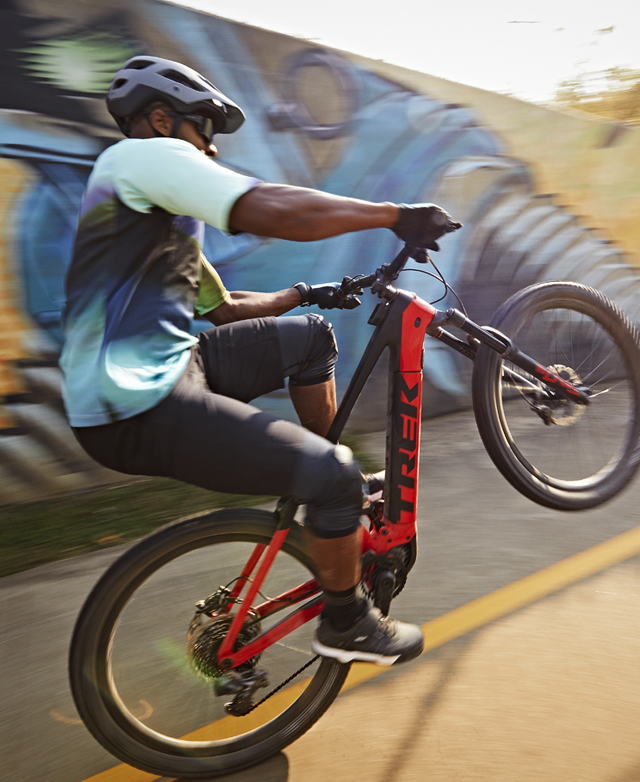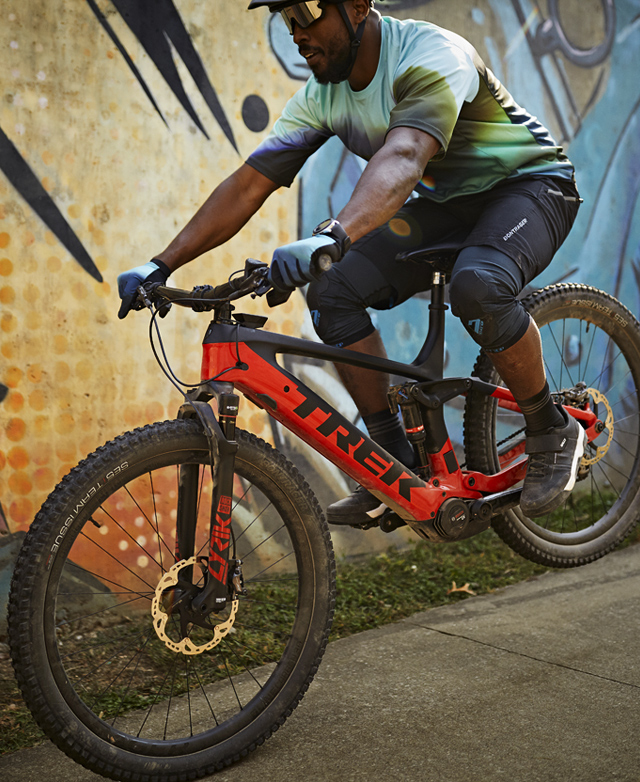 3. Wheelies
The perfect compliment to the front-wheel lift, wheelies are fun to show off as a party trick, and even more fun to pull out on the trail when you're in the saddle and need to get your front wheel up and over an obstacle. Start your wheelie by rolling in an easy gear, but not so easy that you're spinning out. Keep your arms extended in front of you, and your chest open. Pull back on your handlebars, and use your rear brake to control how far back you go, giving it a light tap when you need to bring your front end back down. Take time to practice brake modulation to get it down for using wheelies on the trial.
4. Skinnies
The perfect low-consequence parking lot skill, skinnies help you follow tight lines on the trail and master wooden features. Drop your seatpost a touch to allow your body some room to move and balance, then pick a parking lot line to follow. Keep your chest up and your eyes focused on where you want to go. If the narrow parking lot lines feel a little too small, try working on skinnies on a speed bump for a little extra width— plus its rounded and raised profile will give you a bit more real-trail feel for moving off of the tarmac.
5. Track stands
The top skill to master for improving balance. Track stands come in handy on the trail, giving you confident control when you need to stop and evaluate your line choice. Practice track stands by locking up your brakes and turning your bars from side to side to maintain balance. Turn it into a game with a friend by playing a round of foot down: pop up into track stands and see who can keep their balance longer, the last one to put a foot down wins.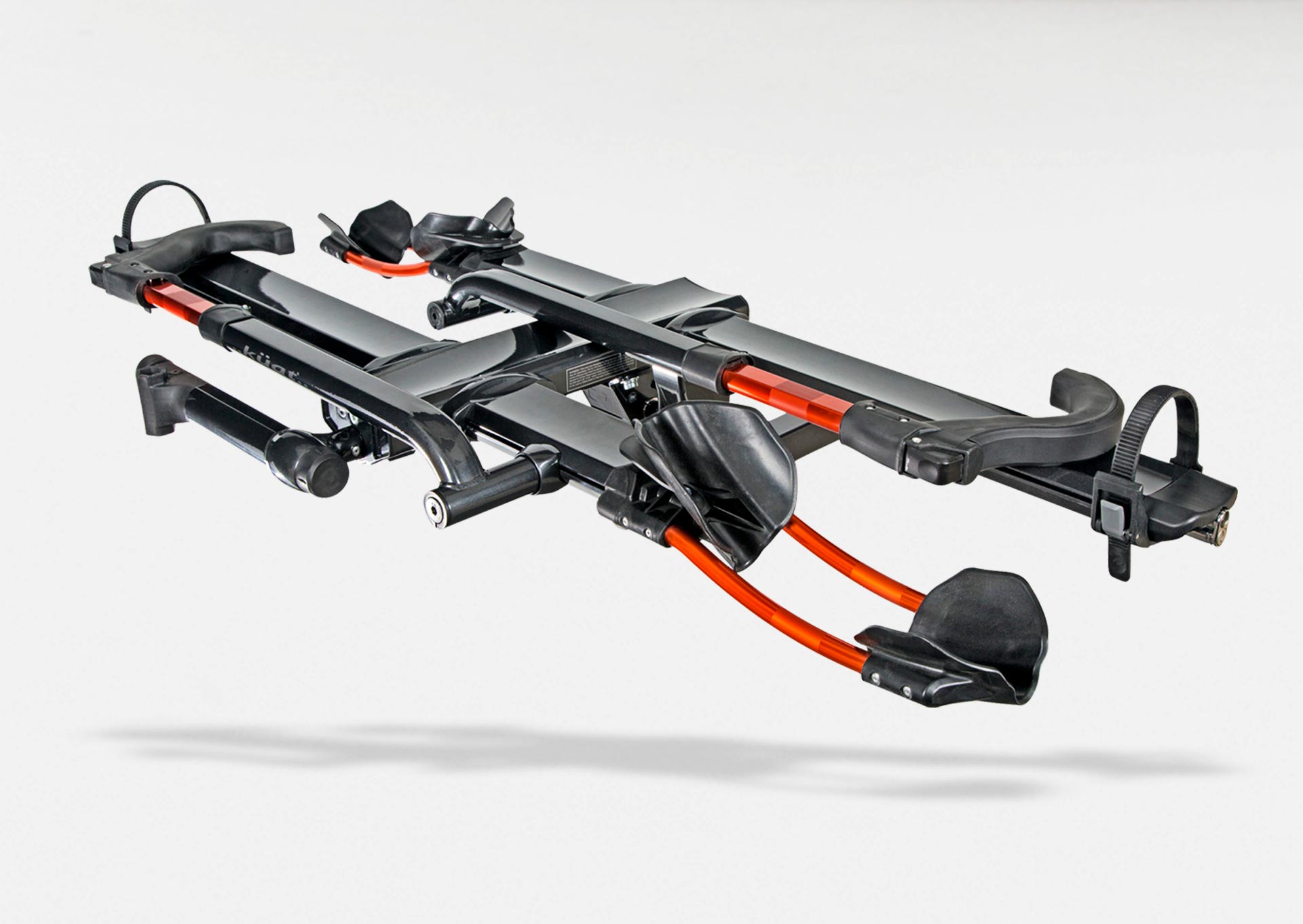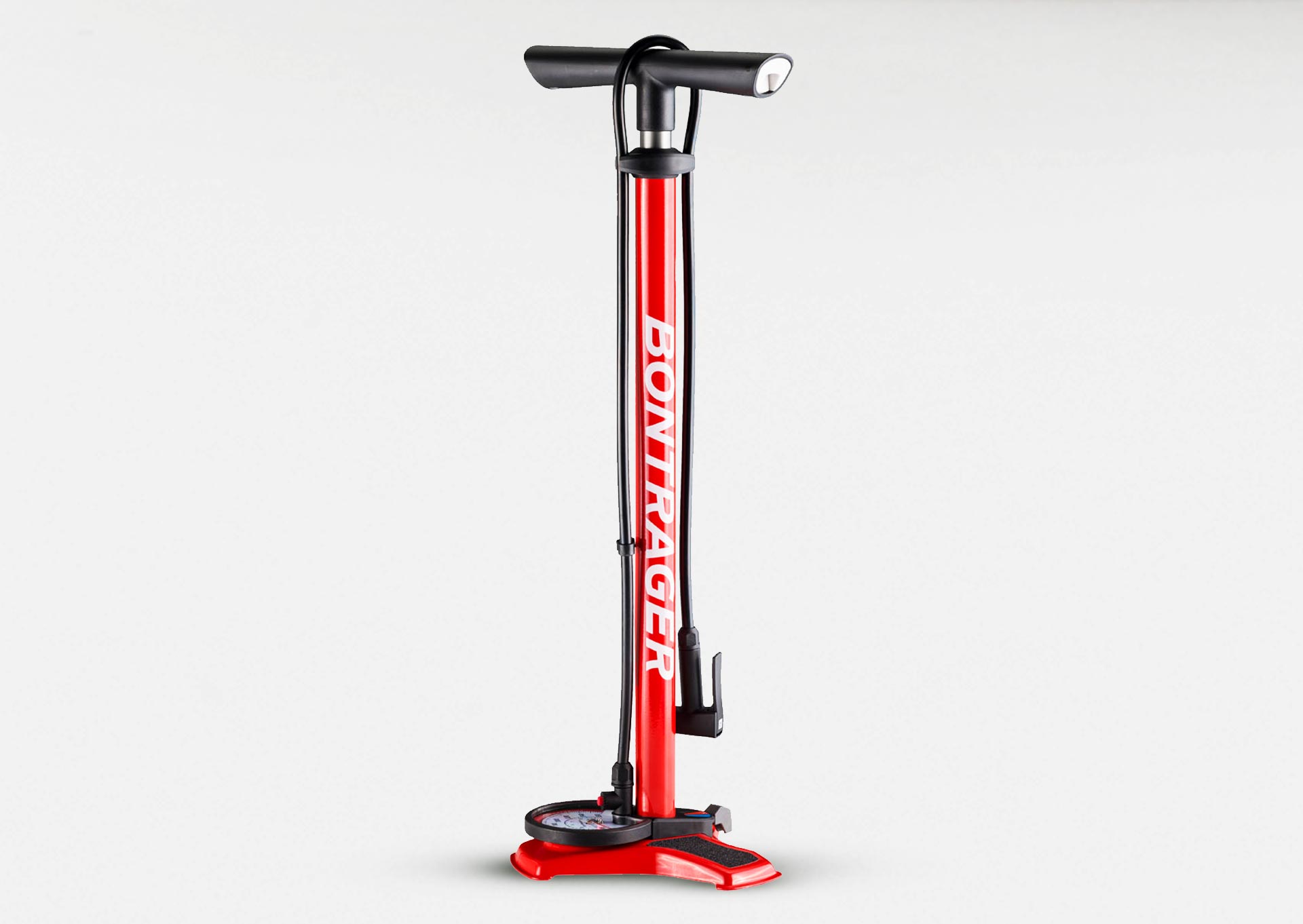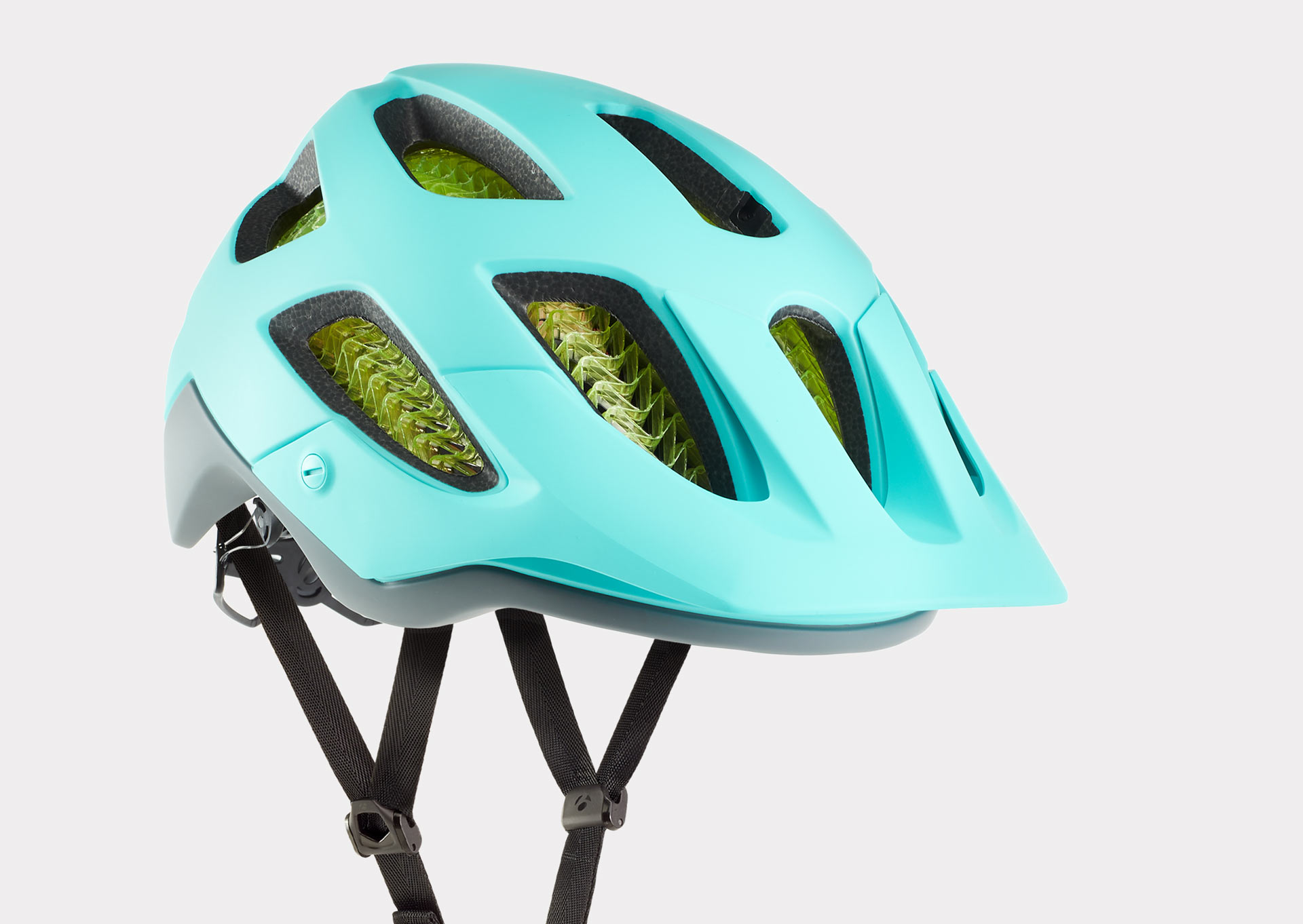 6. Stoppies
Stoppies are great for practicing front brake control and shifting your weight on the bike. Roll forward and grab enough front brake to stop your front wheel, don't touch your rear brake. Your body and the back end of the bike will lift and move upward, while your bars and front wheel stay planted. If your rear end is coming up too high, release your front brake a little and you'll come right back down. Once you get a hang of this motion, start trying to rotate your rear end when it's off the ground, working in a clockwise or counter-clockwise motion around your front wheel. This will be super useful when you need to break out trials moves in tight switchbacks.
7. Cornering
Set yourself up a slalom course in the parking lot by placing sticks as far or as close together as you'd like, and weaving around them. Set up a mix of varying distances and play with your speed to master faster turns and more precise lines on the trail.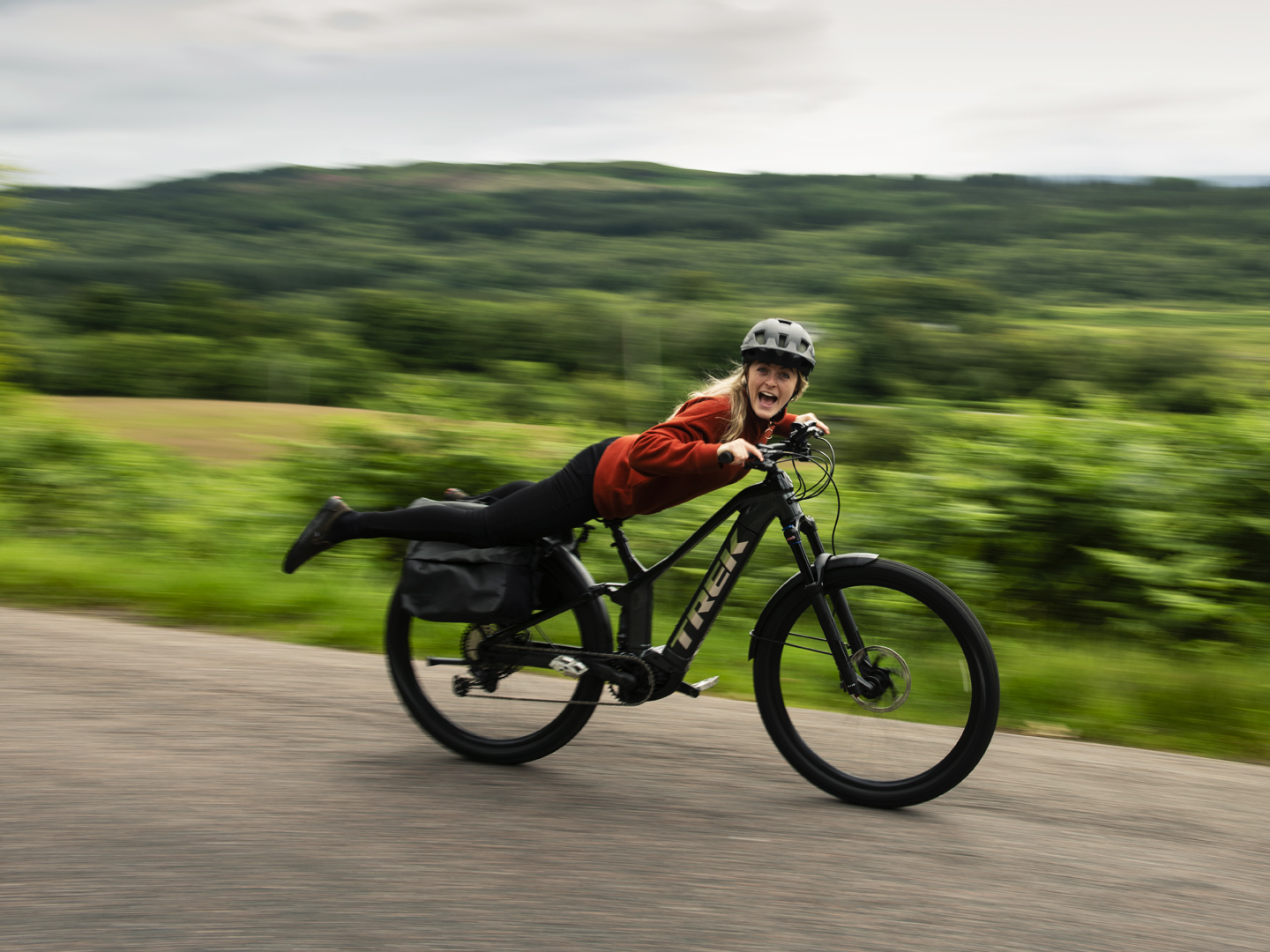 Done mastering those 7?
Why stop now when you can break out all the best party tricks at your next shindig! Goof off and try a superman, flying eagle, or Ferris wheel, snag a gram-worthy shot and tag @trekbikes on your social media. Don't take yourself too seriously, and whether you stop at the end of the driveway or roll out onto the singletrack, have a good ride.
Do you have any other skills you like to dial in at the parking lot? Let us know in the comments.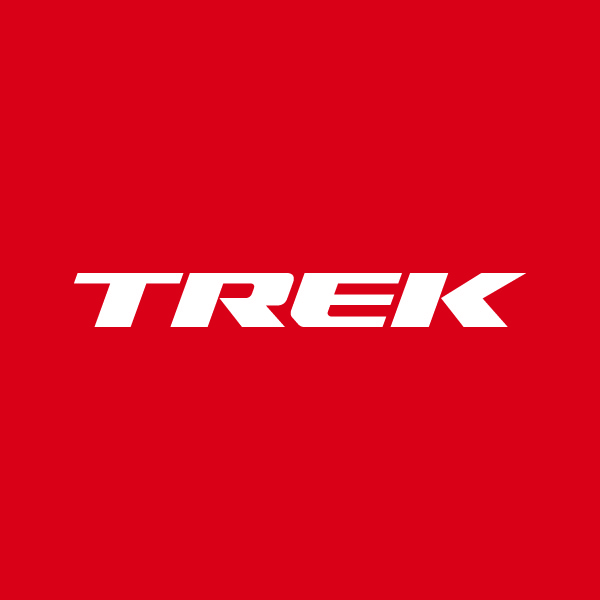 About the Author: Trek
Our mission: we build only products we love, provide incredible hospitality to our customers, and change the world by getting more people on bikes.