A tool for change
How World Bicycle Relief's Buffalo Bicycle transforms lives and communities across the globe
In developing countries, people often have to walk long distances in the sun to accomplish daily tasks. For millions, increased access to mobility would be truly life-changing.
World Bicycle Relief is on a mission to make it happen with their rugged Buffalo Bicycles. These bikes provide sturdy, reliable and easy to repair transportation that helps get kids get to school, doctors to patients and farmers to market.
These are the stories of twelve Buffalo Bicycle owners whose lives have changed for the better thanks to this simple yet staggeringly impactful machine.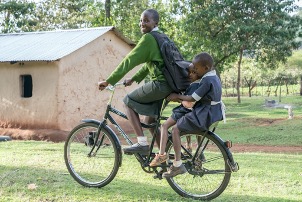 Scholastica – Student – Kenya
'With the bicycle, it's hard for boys to flag me down. Even before they do, I have already flown past them. Especially if we ride as a group of girls. The bicycle has boosted my confidence. I am not scared of boys anymore."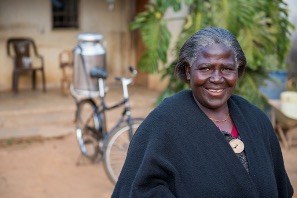 Georgina – Dairy farmer – Zambia
For years, Georgina made only one milk delivery per day because she lives 12 km from the milk collection centre and had no good transportation options. But Georgina was milking her cows twice a day, and she was missing out on the income her second milking could bring. 'Since the Buffalo, I never failed to deliver milk – not even a day.'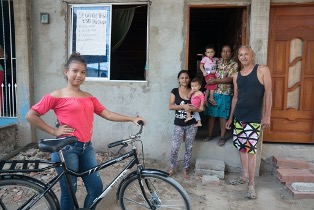 Mariangel – Student – Colombia
'All of our hope rests on Mariangel,' says her grandmother. 'She is a smart girl and we want her to complete her education. This is our highest priority – the only way she will be able to thrive and also support her family. This bicycle is a godsend.'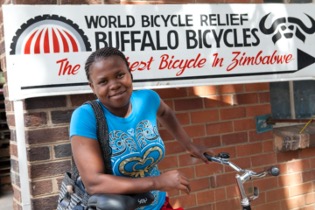 Charity – Farmer – Zimbabwe
Charity, a single mum, repeatedly fell victim to a cheap, faulty bike that broke down carrying goods from her family farm to the market for sale. When she saw her neighbour on a strong Buffalo Bicycle, she knew that's what she needed. After months of saving, she purchased her own Buffalo. Pedalling out of the shop that day, Charity beamed, 'Life has changed.' Four years later, Charity returned to buy two more bicycles – one for her business and one for her son to get to school.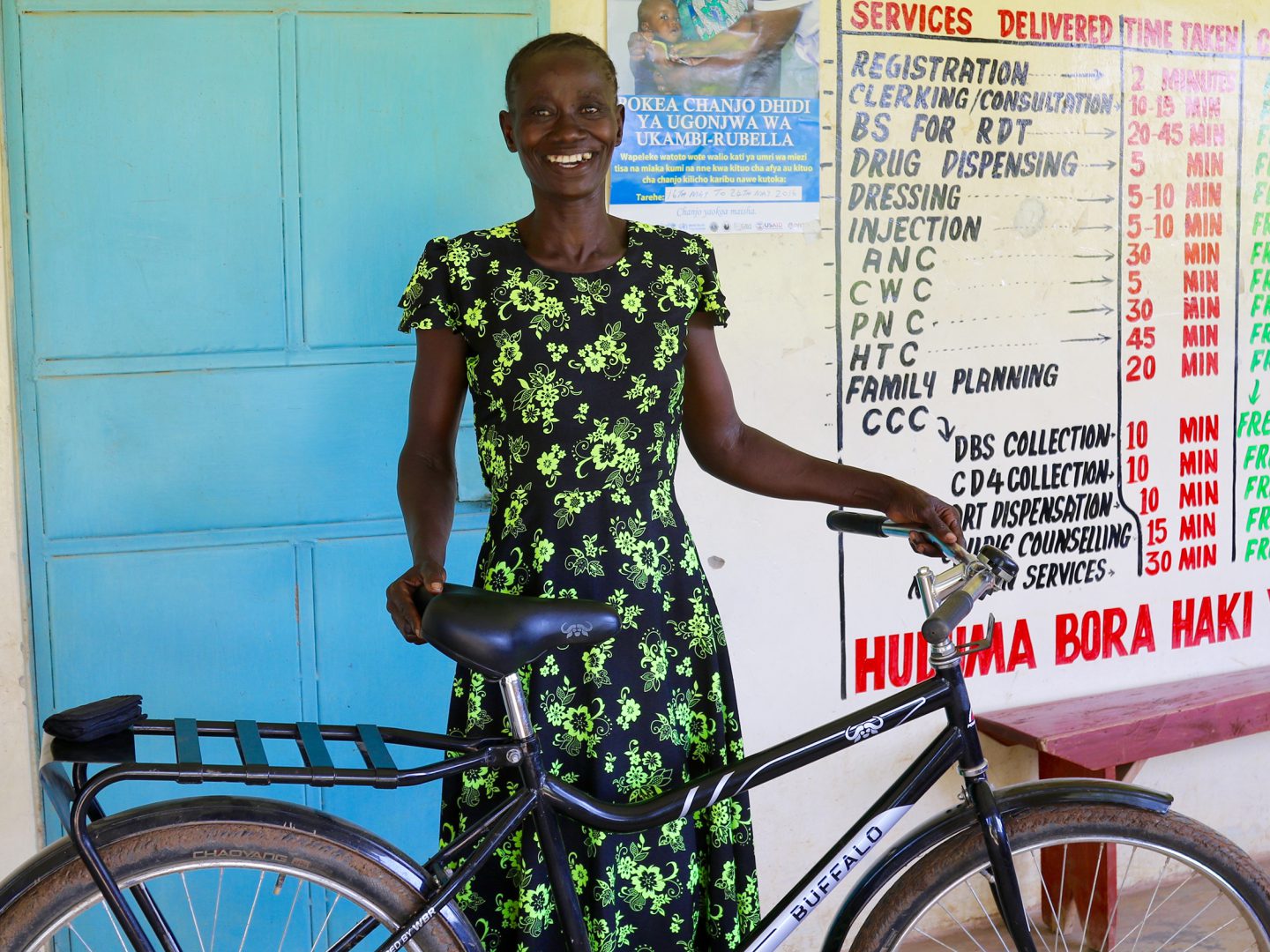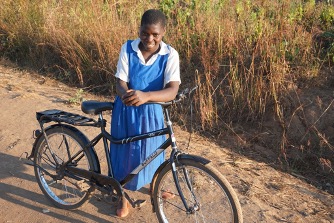 Aleni – Student – Malawi
'After receiving the Buffalo Bicycle, my school life has changed so much. My performance has greatly improved. Now my journey to school is easier and faster. My friends used to discourage me about school. They would say, 'Why are you bothering yourself like that, walking long distances to school? The same friends are admiring me now. Most of them have gone back to school, hoping to get a bicycle one day, just like me.'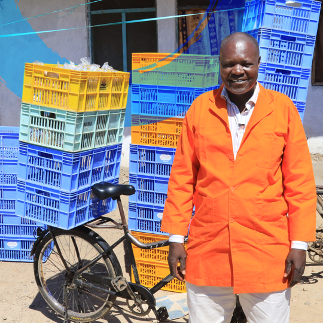 Jackton – Entrepreneur – Kenya
As a test rider for World Bicycle Relief, Jackton provides invaluable feedback on bike designs. In exchange for his essential work, he is now the proud owner of five Buffalo Bicycles, which he uses daily for his delivery business. 'This bicycle made me win so many customers because I can carry a very large load. I reach them exactly on time.'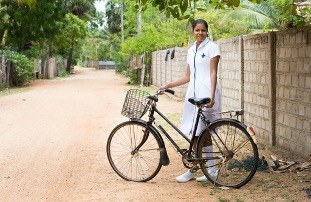 Dilshani – Student – Sri Lanka
Dilshani received one of the very first bikes from World Bicycle Relief in 2005, following the Indian Ocean Tsunami in Sri Lanka. With her bicycle, Dilshani finished school and trained as a nurse. 'The bicycle allows me to continue my education and follow my passion to help pregnant women,' she said. Ten years later, that same bike carried her younger sister to school.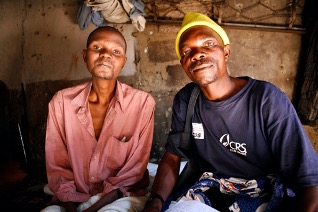 Nebo – Community health worker – Zambia
As a volunteer caregiver in Zambia, Nebo uses his Buffalo Bicycle to visit patients suffering from HIV/AIDS. When his neighbour Frank became critically ill, Nebo was able to carry him to the nearest clinic on his bicycle's handlebars, where Frank tested positive for HIV. On two wheels, health workers like Nebo can visit up to 88% more patients to provide the care they need.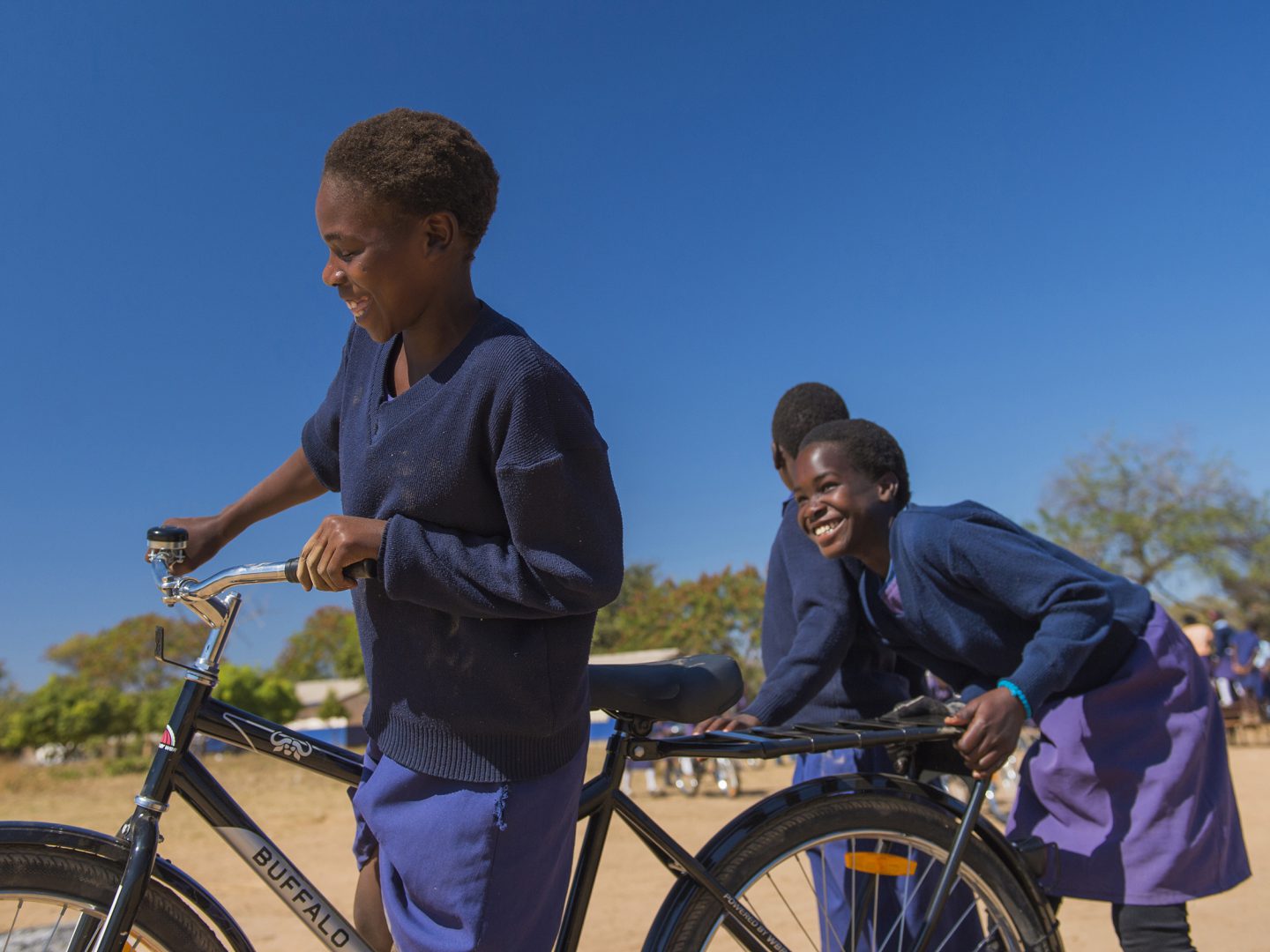 Ayan – Student – Kenya
'When I cycle as a Muslim girl, people are surprised. Me cycling has given more Muslim girls courage to cycle in public. I feel good that I am playing a part in changing our culture and showing girls that anyone can cycle. The most important thing that anyone can do is stand up for him or herself.'
Ruth – Bicycle assembler – Zambia
In 2019, Ruth stepped into a Buffalo Bicycle retail shop to buy spokes, a hub and a rim. Outside, she quickly laced the wheel. Impressed, the shop manager recommended she be hired as a bicycle assembler for World Bicycle Relief – the first woman in that position. Since joining, Ruth has inspired several more women to train as assemblers.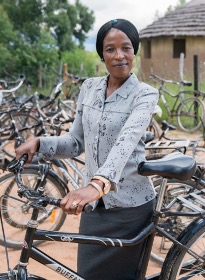 Ngqabutho – Field mechanic – Zimbabwe
Ngqabutho signed up for World Bicycle Relief's mechanics training programme to help children. 'I like machines. And I am also a childcare worker who protects children from abuse. They feel safe with me.' One day, a girl sought out Ngqabutho, bringing her bicycle for repair. The girl confided that she was being abused by her father and needed a place to stay. Ngqabutho took her in, making sure she got the clothes, medicine and help she needed.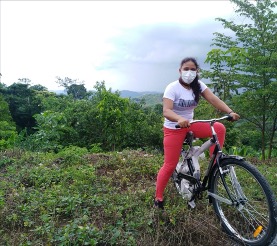 Monica – Entrepreneur – Colombia
'With so many bicycles in our community, it gives life. Being able to count on my bicycle as a safe means of transport in the middle of this (Covid-19) pandemic has made a great change for me. The bicycle has been my best ally.'