TFR riders rip it up on all-new rubber
Watch Kade, Reece and Evie push our new tyres to the limit.
Nothing's better than fresh rubber, and we're releasing several new Bontrager Team Issue tyres this season. Outstanding tech upgrades, like re-designed tread patterns and all-new TM-Grip rubber compound, deliver our best-ever speed, durability and traction. Plus, we're dropping our gnarliest SE Series tyre yet – the SE6. But all that tech doesn't matter unless it gobbles up trails with the best of the best, so we turned to the pros of Trek Factory Racing to put all-new SE5, SE6 and XR1 tyres to the test.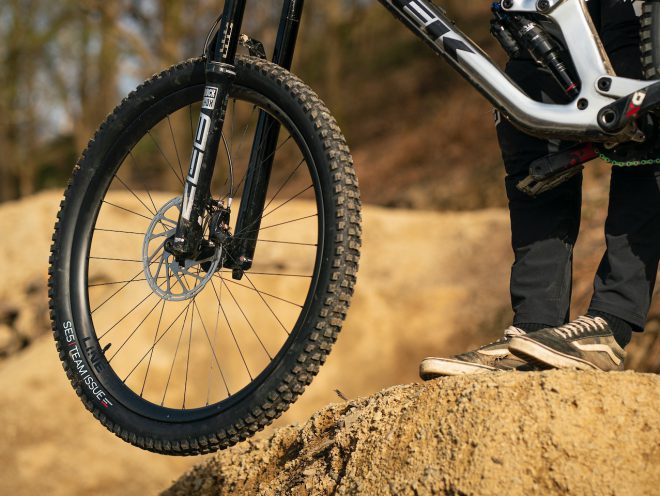 Kade Edwards – SE5
Kade tears up any trail, whenever he can. From full-on fast technical descents to jumps and park riding, he's at home in the air and the rough stuff. Traction-packed SE5s are his perfect match, allowing him push every ride to the limit.
The SE5's dual-blocked centre tread and aggressive side knobs' grip deliver confident cornering and braking traction on gnarly trails, while the durable and strong Core Strength casing offers sub-tread and sidewall protection.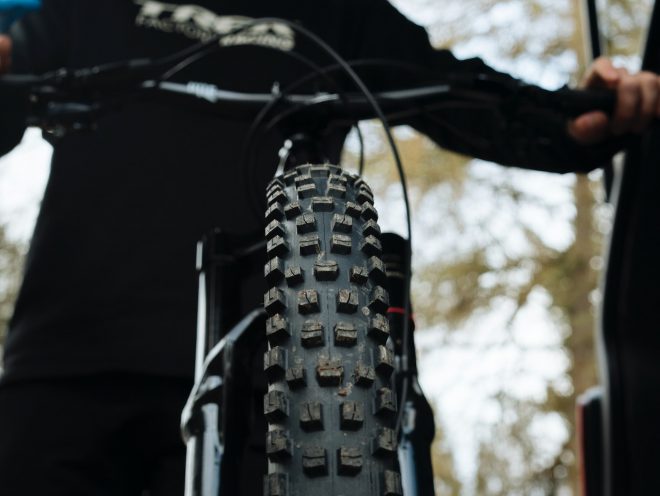 Reece Wilson – SE6
Reece shines when trail conditions are at their worst, proving his mettle by pinning it to win at the slick and muddy Downhill World Championships in 2020. The SE6's all-condition biting traction makes it Reece's tyre of choice for hitting the trail during wet Scottish winters.
The SE6's tread is our most aggressive yet. Two/three centre tread plus biting side knobs deliver dependable traction and control in all types of terrain and trail conditions, while the Core Strength casing protects sidewalls and sub-tread.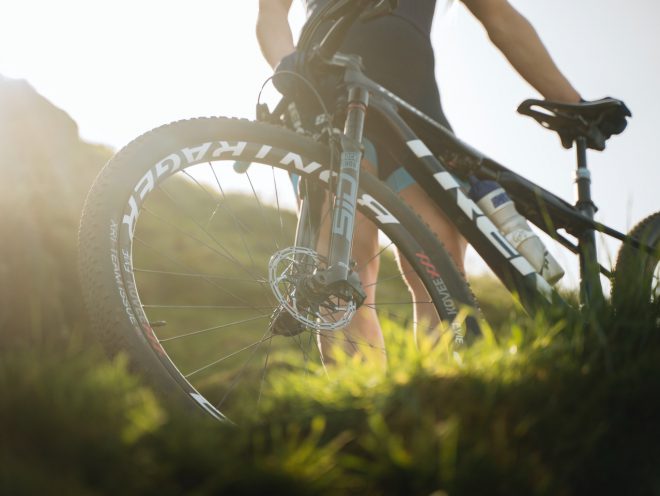 Evie Richards – XR1
Fast is fun, and Evie loves speed. She exploded through the World Cup ranks to win at the highest level, grinning a mega-watt smile all the way. Light and quick XR1s fuel Evie's all-out efforts and instant accelerations, helping her to push her bike faster and faster.
The XR1 is an ultra-fast, ultra-light cross-country race tyre. The smooth centre tread rolls fast, a more aggressive side tread adds cornering confidence and the Inner Strength casing delivers lightweight puncture protection.