Big smile, bigger heart
In remembrance of our friend Marty Epstein
Last week, we lost Marty Epstein, the founder of Marty's Reliable Cycle in Morristown, New Jersey, after his five-year battle with cancer.
Marty was a great Trek retailer and an even better friend. He was a true legend—unique and special in so many ways. In thinking about my friend Marty, seven things come to mind that made him such an amazing person.
1. Marty was always smiling. Always. He was one of the happiest people I have ever met.
2. Marty helped thousands of people during his life. At Marty's funeral, a former Marty's employee named Jeff told a story about an old salesman who came into the shop every two weeks to sell ballpoint pens, pencils, notepads, and other office supplies out of an old, dilapidated suitcase. Every two weeks, Marty would buy $25 in supplies from the man. One day Jeff asked Marty, "Why are you buying stuff we don't need from that guy?" Marty said, "Because he's a dinosaur. The last of his kind. Someone needs to help him out, and that's why we're here."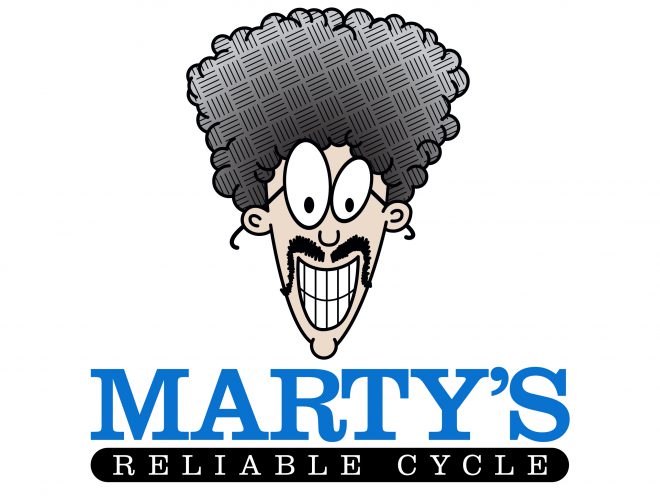 3. Marty had the best bike shop logo ever. It's a caricature of Marty himself—big smile, big hair. Legend has it that there was another Morristown local who looked like Marty and had to make a t-shirt that read, "No, I am not Marty."
4. Marty was a weaver. There are people who tear things apart, and there are people who build things and bring people together. Marty was the latter. The Mayor of Morristown told me that when he first ran for office, Marty supported him over the incumbent and put his campaign sign above his store. "That was my first big break," he said. "Marty knew everyone. People knew if Marty was with you, he was all-in."
5. Marty did more for cycling in New Jersey than anyone. He was involved in every advocacy effort to make New Jersey more cycling-friendly. I met a woman at Marty's funeral who was wearing a jersey with a big 4 on the back. She told me she and Marty had been working for years to get a law passed that would require motorists to give four feet of space when passing cyclists. "Marty put a lot of time and effort into this," she said, "and I told him before he passed that I would get it done."
6. Marty brought the sport high school mountain biking to New Jersey through NICA (National Interscholastic Cycling Association). Over three years, Marty grew participation in the state league from nothing to 500 kids. Ten years from now, there will be thousands. Marty got the party started.
7. Marty founded the New Jersey Gran Fondo, which was recently named the best Gran Fondo in the United States. I rode it last year, and it's deserving of its ranking.
More than anything, Marty cared more about other people than he cared about himself. Every year he sent me a note and invited me to his Gran Fondo, and every year I was too busy. Last year when he called, I told him I would be there. I'd heard he wasn't doing well, and I wanted to spend some time with him. It was cold and pouring rain on the day of the ride, but Marty was there at the finish with a big smile. He gave me my medal and a big hug, and I told him I loved him.
This week, I was back in New Jersey to say goodbye for the final time. We rode bikes to the synagogue from Marty's store. There must have been 200 cyclists. When we arrived, the place was packed—a testament to the lives Marty changed in his community and beyond.
Most of the attendees dressed in their blue Marty's Reliable Cycle jerseys. We said goodbye as his children told amazing stories about an amazing man.
When my own father died years ago, a friend told me that though his body would die, his spirit would live on. The same will happen for Marty. He will live on through Marty's Reliable Cycle. He will live on through the four-foot passing law and all the new bike facilities that have been built across New Jersey. He will live on through every kid who participates in NICA. And most importantly, he will live on through his family and all of his friends who learned so much from the way Marty lived.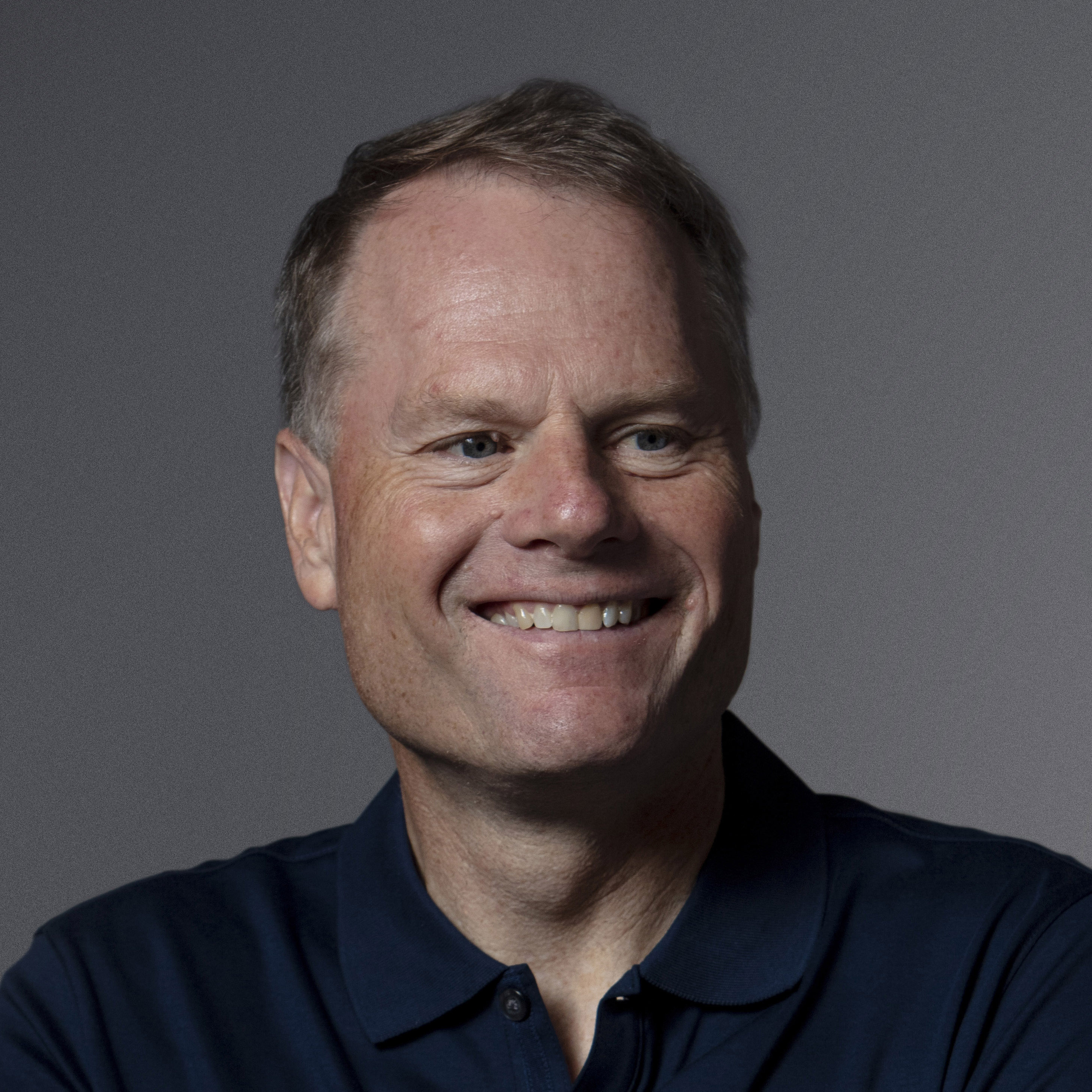 About the Author: John Burke
John Burke has worn a lot of hats at Trek Bicycle since his first job packing parts when he was in high school. He's been the president of the company since 1997. He's the author of three books: PRESIDENTIAL PLAYBOOK 2020; 12 SIMPLE SOLUTIONS TO SAVE AMERICA; and ONE LAST GREAT THING, a memoir about his father, the founder of Trek. He and his wife, Tania, the CEO of Trek Travel, live in Madison, Wisconsin.