Trek unveils all-new Madone Speed
The smartest option for most triathletes
[Waterloo, WI] – Trek unveiled the all-new Madone SLR 6 Disc Speed today—the first Madone with integrated, removable aero bars. The new bike is the ideal aero setup for part-time triathletes and anyone who trains and races on the same rig, especially in hilly regions with winding roads.
It features a new stem faceplate that simplifies the process of adding and removing aero bars. The included Speed Concept Mono Bar Extension is held to the stem faceplate with a pair of bolts, and adding and removing the aero extensions takes as little as thirty seconds.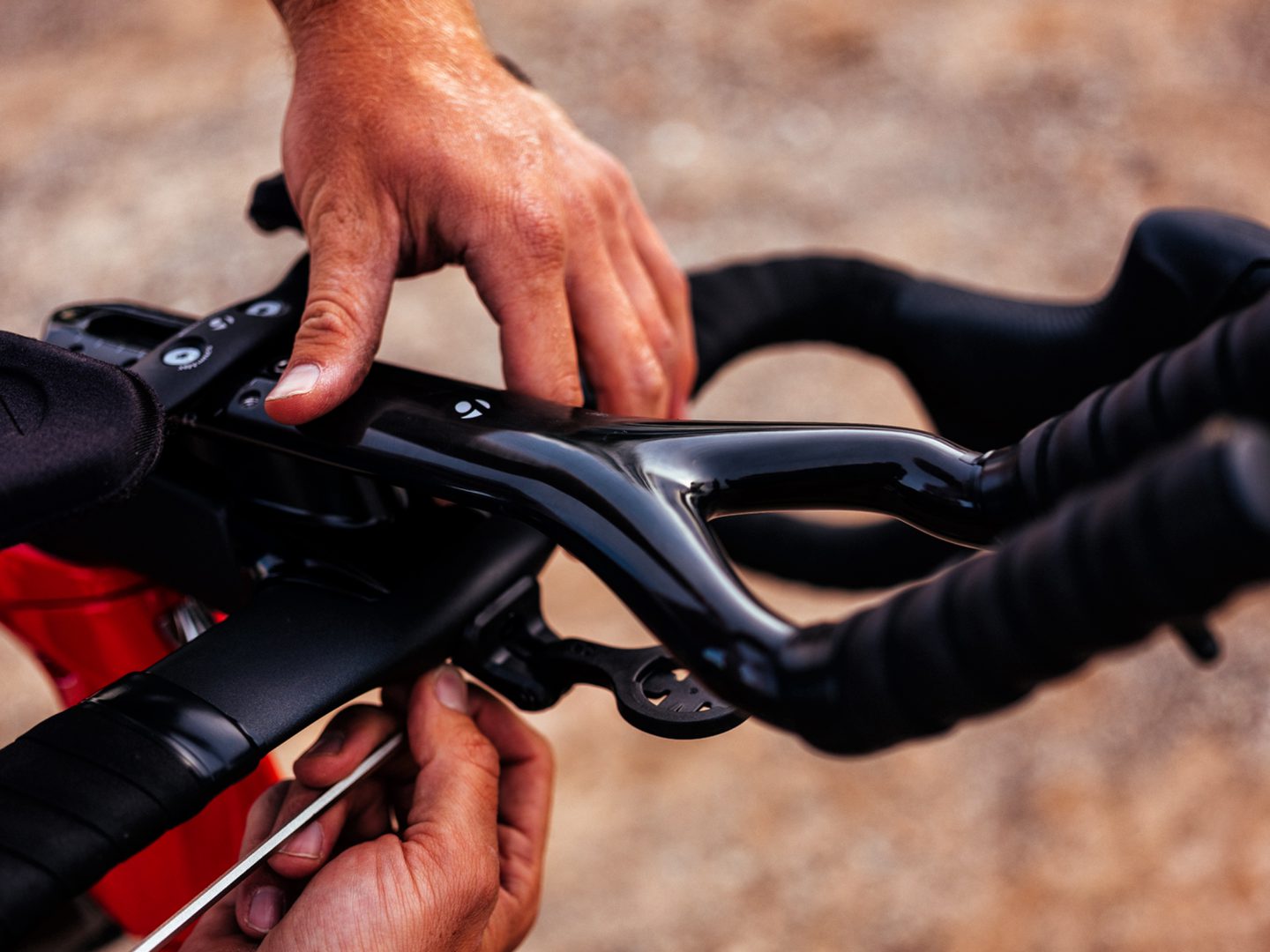 Madone Speed has all the award-winning speed and handling of Madone SLR—plus the added benefit of a lot more versatility," said Trek's Director of Road Product Jordan Roessingh. "You can train with a group without the bars, then throw them on for race day. It's the smartest option for most people doing triathlon or time trials today.
The new Madone SLR 6 Disc Speed has the same frame as all Madone SLR models. It's made with Trek's lightest 700 Series OCLV Carbon and features Adjustable Top Tube IsoSpeed, which allows riders to tune the frame's compliance to their preference.
Madone SLR 6 Disc Speed ($6499.99 MSRP) is spec'd with a 2×11 Shimano Ultegra drivetrain, Bontrager Aeolus Pro 5 carbon wheels, and flat-mount disc brakes. It's available immediately on trekbikes.com and through Trek's global network of retailers.
The new stem faceplate and Speed Concept Mono Bar Extension are available aftermarket through Trek retailers and can be installed by qualified service centers on 2019 and newer Madone SLR models. The Madone Speed aero setup is also an option in Project One, Trek's custom bike program, where riders can choose this aero add-on for any Madone SLR model.