Bontrager introduces new MIK-compatible racks and bags
Running errands is just more fun by bike
[Waterloo, WI] — Bontrager released a new lineup of bags and racks today that offer style, durability, and more security when you're riding and after you've arrived. The key feature of the new lineup is MIK-compatibility, an integrated bag and rack system that makes installation and removal as simple as a push or a click.
With Bontrager racks and bags, you can rely less on your car for trips to work, the market, or wherever else your day takes you. Simple, secure, on-bike storage lets you comfortably carry more by bike so you can do more by bike.
"Even everyday riders underestimate what's possible on a bike," said Justin Henkel, Bontrager's Director of Product for Essentials. "We made these new racks and bags incredibly user-friendly in order to break down the barriers that prevent people from riding more—even when they have cargo to carry. Errands are just more fun by bike."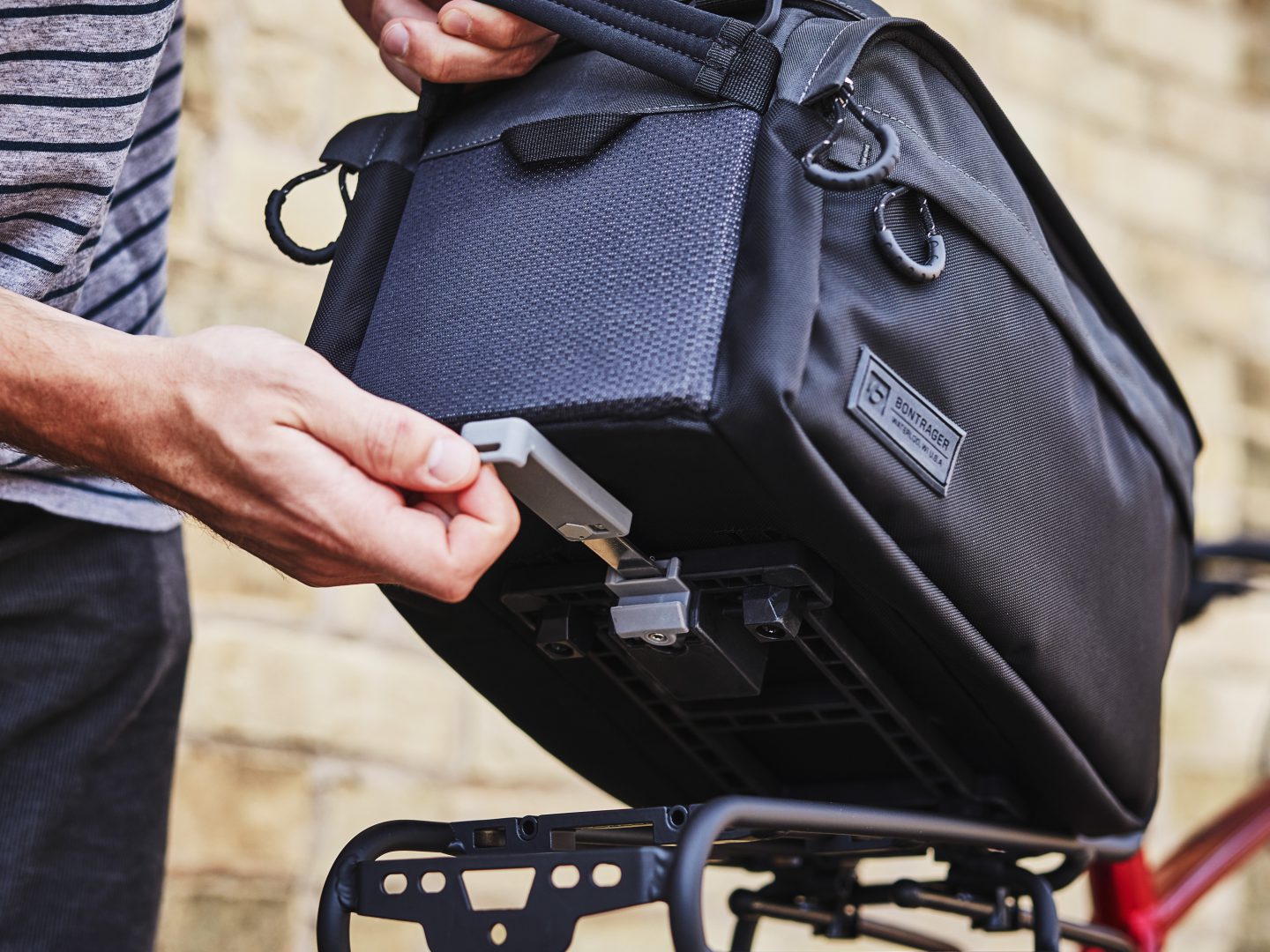 How MIK works
MIK (Mounting is Key) is a unique keyed install system that locks your bags to your rack to help deter theft, while still making removal easy for riders. New Bontrager MIK bags feature a built-in MIK carrier plate with an integrated key. To install, simply slide the bag onto the rack until it clicks, then remove the key. To remove the bag, insert the key and press and the system will release.
A full lineup of new cargo-carry options
Bontrager fully revamped the collection of pannier and trunk bags to bring a fresh, modern look and a wide range of options for all riders. All bags are MIK-compatible, with the exception of the City Trunk bag, which is equipped with hook and loop fasteners. Bontrager will continue to offer bags with standard hook and loop closures that work with any rack.
Every bag in the new collection is built with high-quality fabrics and thoughtful design details that deliver great performance without sacrificing style.
We've updated our full line of racks to have MIK-compatible profiles that easily accept bags designed with a MIK carrier plate. All new Bontrager MIK bags are directly compatible with these racks, and every one has a dedicated spot to mount a rear daytime running light to help riders stand out day and night.