How to dress for rainy days
Rain in the forecast? That's no reason not to ride.
Like it or not, there are days when it's going to rain. Amsterdam, Brussels, and Copenhagen have some of the highest bicycle transportation rates in the western hemisphere, and also some of the sketchiest weather. So, how do they do it? We went there to find out.
It's all about preparation
Aside from a positive mental attitude, the best thing you can do when the rain just won't go away is add a few essential garments to your collection. A couple of hours in the saddle with a constant Danish drizzle revealed some clear essentials.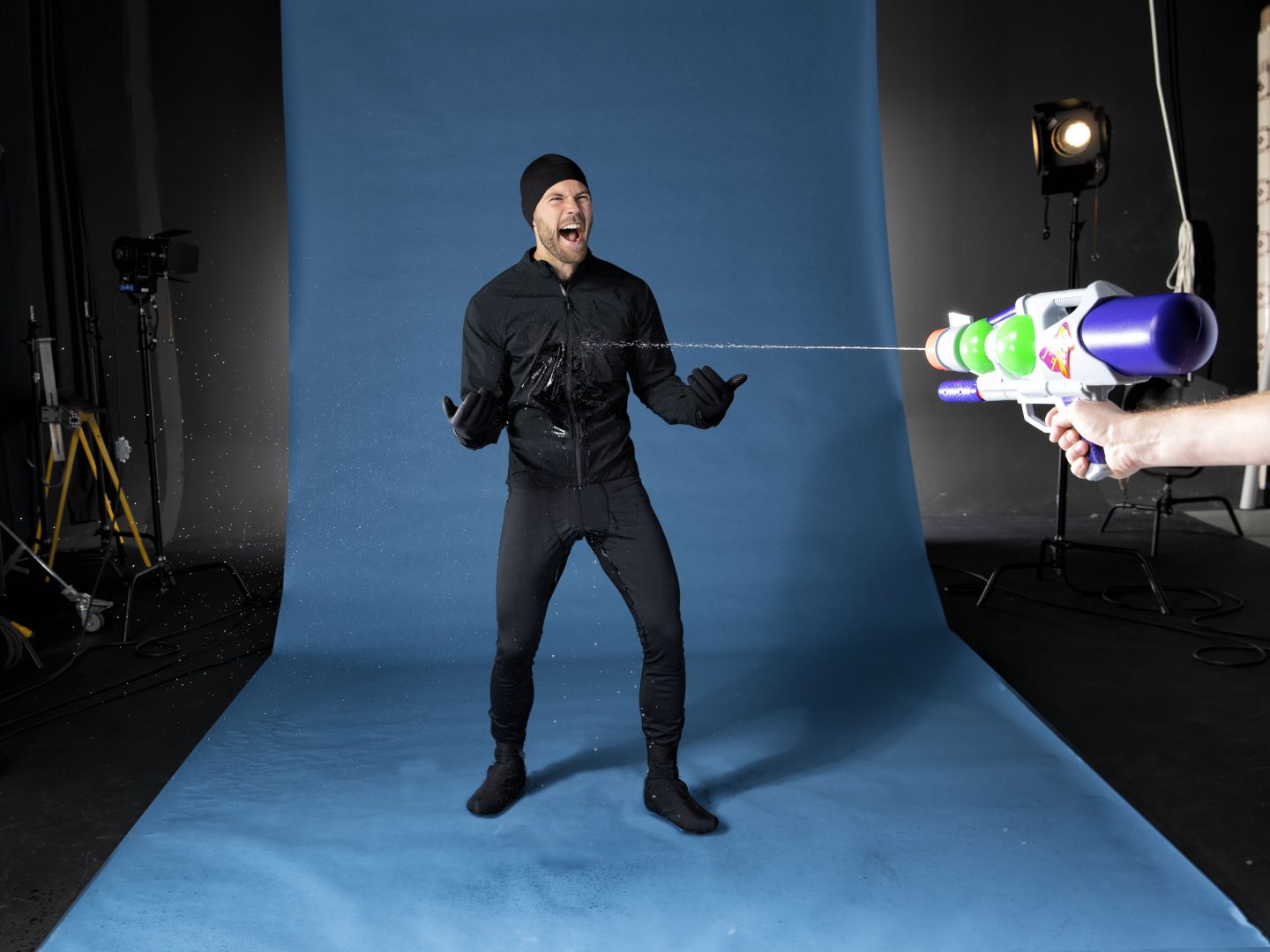 Pack a grooming kit
A travel kit with some simple grooming supplies is really all you need for a quick work-ready touchup once you arrive at your destination. Start small and pack travel-size grooming supplies and see how it goes. You'll quickly figure out what you need and what you don't.
Keep a set of dry clothes at the office
There's a scene in Mad Men when the show's protagonist reaches into his office desk drawer for a clean shirt after a night of mid 20th century carousing. That same level of preparedness can benefit bike commuters big time. A dry set of clothes ready to go at the office is a true bike baller move (without all of the debauchery).
Add fenders to your bike
One thing that stands out when you look at bikes in cities with lots of bike commuting is that almost all of the bikes have fenders. It's a simple, effective, and relatively cheap upgrade to make your bike wet-weather ready.