Always on
Why it's important to use Daytime Running Lights on every ride
Always on
Why it's important to use Daytime Running Lights on every ride
Research shows the single most impactful measure you can take to stand out to motorists is to use front and rear Daytime Running Lights. The Trek-Segafredo team uses them on every training ride, any time of day—and they've found that these lights truly make a difference.
"I've noticed a huge difference since riding with a Daytime Running Light—cars give me that bit of extra space. They see me sooner."
-Kiel Reijnen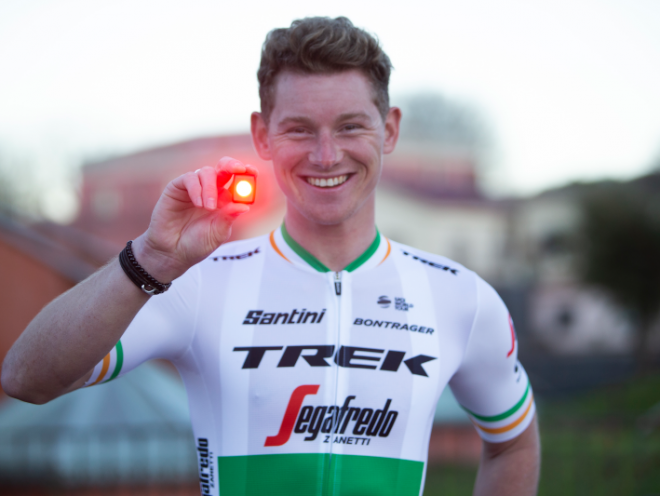 "Having lights on the bike during the day is just as important as having lights on the bike at night. We spend 90% of our time riding during the daylight hours. If motorists see you've made the effort to be visible and safe during the day, they give you the courtesy of the extra meter."
-Ryan Mullen
Drivers react positively to riders using Daytime Running Lights. Just ask World Champion Mads Pedersen. He was riding during the day using Bontrager Daytime Running Lights, and got pulled aside by local police just so they could tell him his lights are some of the best they've ever seen. They were amazed at how visible his lights were and commended Mads on his efforts to ensure he was seen by everyone on the road.
You don't have to be a pro to benefit from using Daytime Running Lights—they're a crucial piece of gear for every cyclist. Read more about how they work and why they matter.