Never slowing down
How Davis Phinney finds freedom in the saddle of his Domane+ LT
Davis Phinney is one of the most inspiring road racers to come out of the golden age of US cycling. The all-American trailblazer was the brazen boss and star sprinter of the iconic 7-Eleven professional cycling team in the 80s and early 90s, and he's the winningest cyclist in US history, with over 300 victories under his belt.
He even secured a few Tour de France stage wins, triumphantly throwing his arms in the air, fingers extended, after each conquest—his signature move.
And Davis isn't the only one in his family with a passion for the two- wheeled life. His wife, the legendary Connie Carpenter-Phinney, is a highly decorated bike racer and women's cycling's first Olympic gold medalist. Their son Taylor is a recently retired professional road racer and two-time World Champion, and their daughter Kelsey—a notable cross-country skier— is quick to hop in the saddle, too.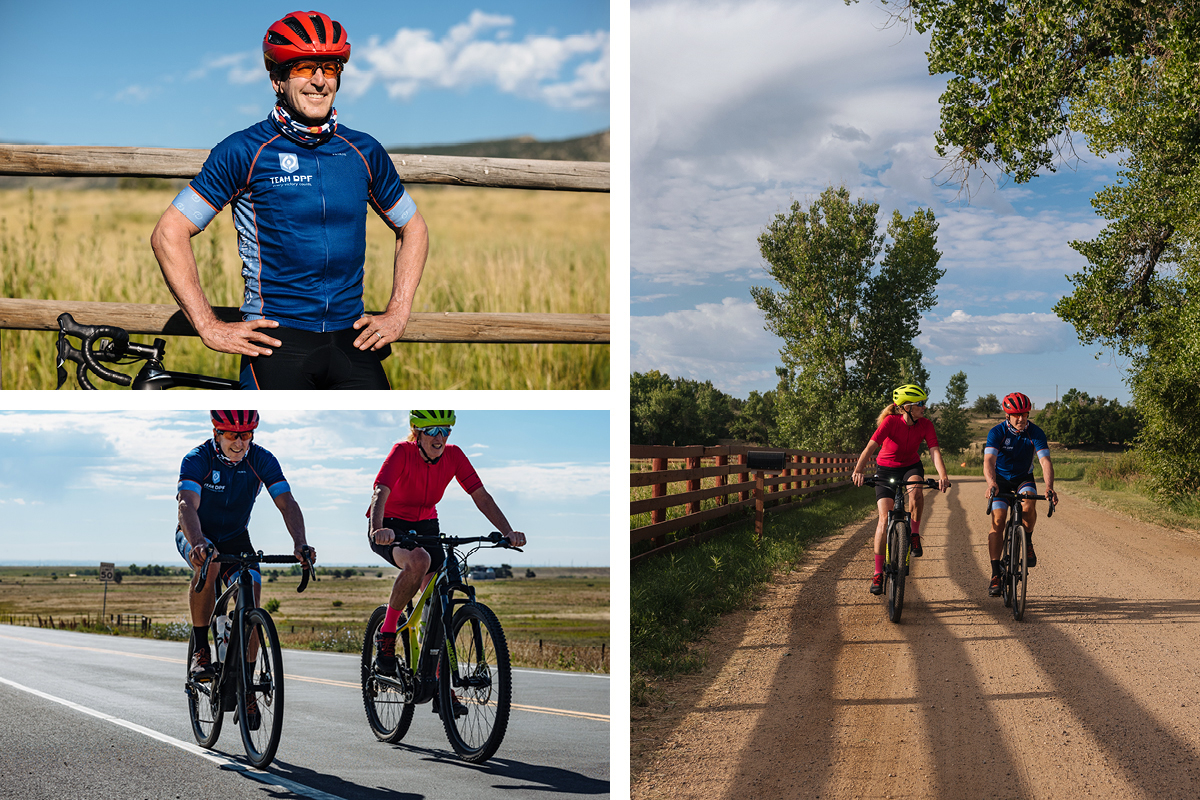 Since retiring from professional cycling, Davis has traded riding with the peloton for riding with his wife and kids. But he still raises his arms on a regular basis, as the face of the Davis Phinney foundation— an organization that informs and supports individuals and families living with Parkinson's disease.
When he gives a presentation, Davis asks every attendee to raise their arms in the airand recognize that in the battle with Parkinson's, every victory is worth celebrating. Davis was diagnosed with Parkinson's in 1999, at the young age of 40. It was a full- body blow. All the muscles that previously brought him success were now at war with one another.
Davis and his family were facing life-altering changes. They needed to recalibrate and reinvent themselves. And so they did. "We learned what loss meant," Davis says. "But we also learned to celebrate the gains. Life goes on. And, if you choose to see it, there's still so much beauty out there."
In 2008, Davis underwent deep brain stimulation surgery to help keep his symptoms under control and allow him to continue riding his bike. These days, Davis opts to ride a Domane+ LT, which gives him the boost he needs to keep on pedaling (and to keep up with his superstar cycling family).
"Riding has provided me freedom my whole life," Davis says. "Now that I'm living with Parkinson's, riding an e-bike brings me back to that feeling of total liberation."
Davis and Connie can be found grinding gravel near Lefthand Canyon in Boulder, CO, where they savor the views and their time spent together. It's a route they've ridden time and time again, and it just keeps getting better.