The unstoppable Bodhi Linde
Through storm and sunshine, this fifth-grader has ridden his bike to school for 1,000 days straight
Two feet of snow couldn't stop Bodhi. Neither could an unprecedented pandemic. The South Dakota 11-year-old has ridden his bike to school every day since Kindergarten, even on days when his school was closed during the COVID-19 public health crisis.
His dedication has resulted in over 1,000 trips by bike. Not once, Linde says, has he ever taken the easier, faster, and arguably more comfortable car trip to school by car. He doesn't plan on taking his first anytime soon, either.
Notching 1,000 rides—let alone 1,000 straight school days of rides—is an impressive feat all on its own. It's even more impressive when you factor in the winter storms and altogether unpredictable weather in his home state of South Dakota.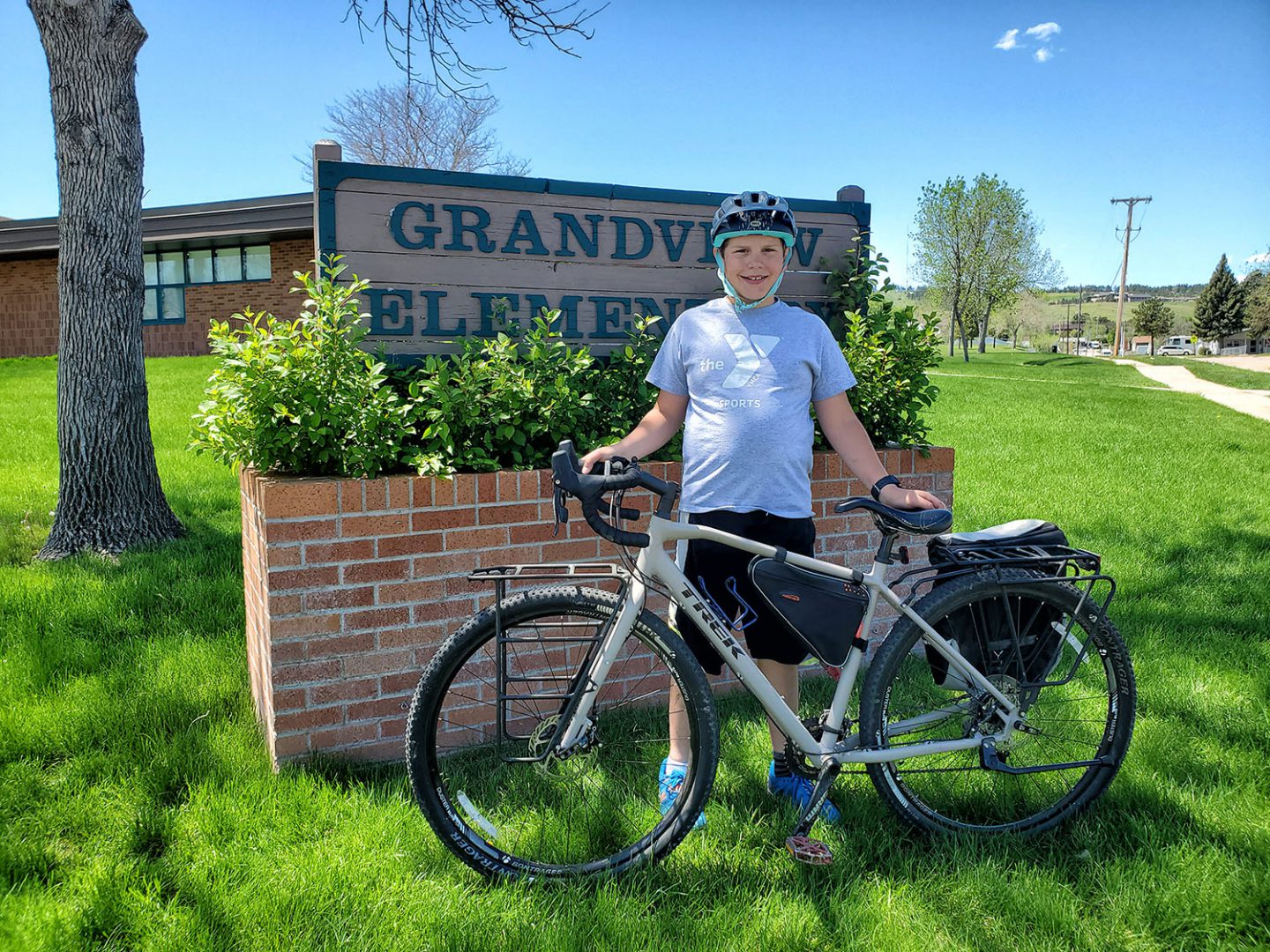 "The worst weather I've ever ridden my bike in was during a blizzard," says Bodhi. "We had a snow day and I wanted to get to my grandma's to help her shovel."
Bodhi loves spending time on his bike in any weather. If anything, adverse conditions only add to the allure of his favorite thing about riding: the sense of accomplishment that comes with it.
"It's a matter of proving to myself that I can do anything I put my mind to," says Bodhi, who is also the youngest person to ride the Dakota-50, a 50-mile mountain bike race in the Black Hills of South Dakota. "Riding my bike lets me set long term goals easily and experience that feeling that you get when you finish a great achievement.
Bodhi's bike goals range from ambitious (finishing a grueling day-long race) to practical (carrying a saxophone, cello, and a backpack all at once on his daily commute), but each one is linked by his commitment to always follow through, no matter how difficult.
His advice for aspiring ride-streakers? Set a goal! The best way to commit to commuting or even just riding your bike is to start and take it one day at a time. 1,000 rides ago, Bodhi's recent milestone achievement might've seemed impossible—now they're in the rear-view mirror, and Bodhi's already on his way to crushing his next 1,000.