Jolanda Neff's World Championships bike is a work of art
This Supercaliber sets the gold standard of cross-country racing
Jolanda Neff's Supercaliber features illustrations inspired by Japanese woodblock prints
Jolanda Neff wanted her bike for World Championships in Val di Sole to invoke Japanese tranquility: mountain mist, bamboo, ethereal skies. Trek mountain bike designer Katy Steudel took those suggestions from the Olympic champ and started studying.
"I looked at Japanese art forms, did some concepts, and Jolanda chose from them and we took it away," Steudel says. "She knew what would be on it, but there were tweaks to the design after she saw it, and the colors look totally different in the concepts than it does in real life. She should be surprised, but pleasantly so."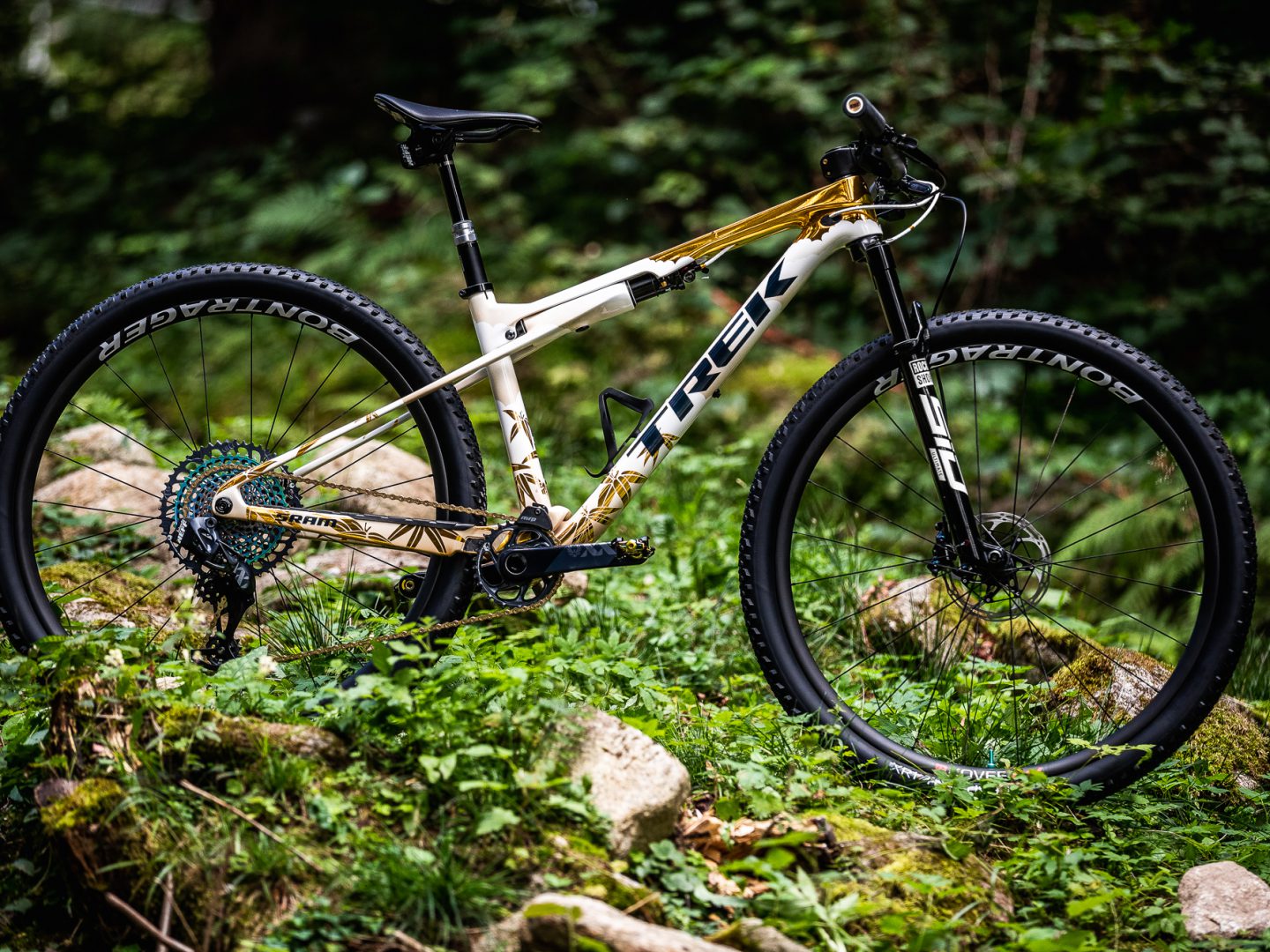 Regal AND fun.
Designing Neff's World Championship Supercaliber allowed creativity to soar for Steudel. "Where most production bikes have a time limit for paint and a budget to stick to, we were given free rein on design. Time was still of the essence, since we wanted to debut the bike at Val di Sole," Steudel explains, "but we were able to give three times as much time and labor to perfect its design and paint as we do on our typical Project One bikes. At the end of the day, the paint scheme got the same attention to detail as our P1 Ultimate bikes."
Steudel put in hours concepting and designing Neff's Supercaliber and partnered up with painter, Kyle Doney—who has a knack for design and hosts a wealth of painting knowledge— to make her ideas a reality. Doney, a designer himself, worked closely with Steudel, providing a thoughtful sounding board for new ideas, and helping perfect techniques for shading the clouds that transcend from whispy dark mist through the bamboo forest at the bottom of the bike, to airy and bright cumulus puffs as you transition to the chroma sky.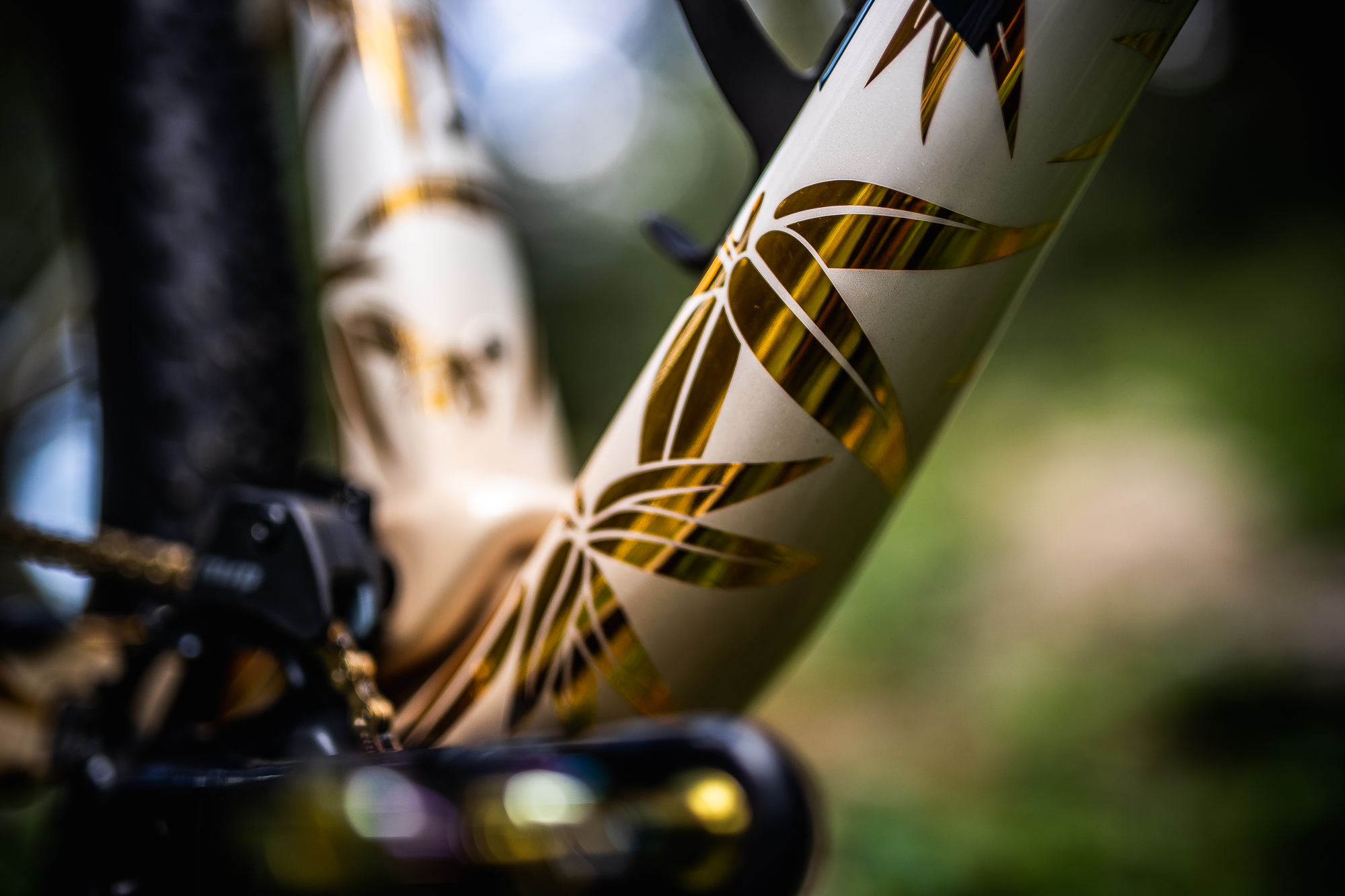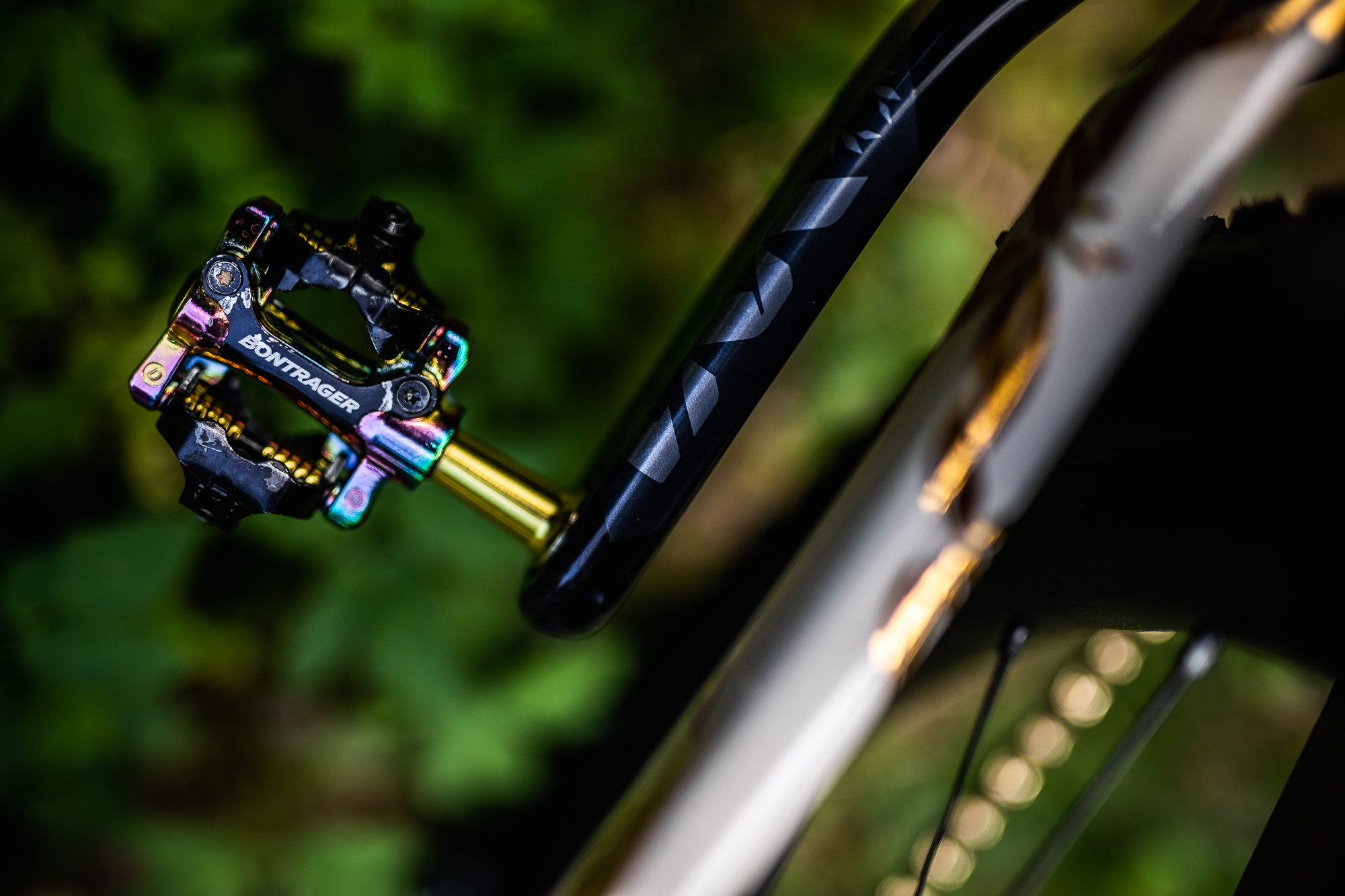 Steudel says that they wanted to have plenty of gold on the bike, "but not too much gold." It certainly catches the eye, but without overwhelming it. According to Steudel: "I'd say the design is refined but still kind of playful and celebratory in the stylized clouds, brilliant colors and loud bamboo pattern."
The paint job took a group effort among Steudel and several other product designers and Project One painters. It was a labor of love to get every detail just right for one of Trek Factory Racing's most decorated and beloved athletes.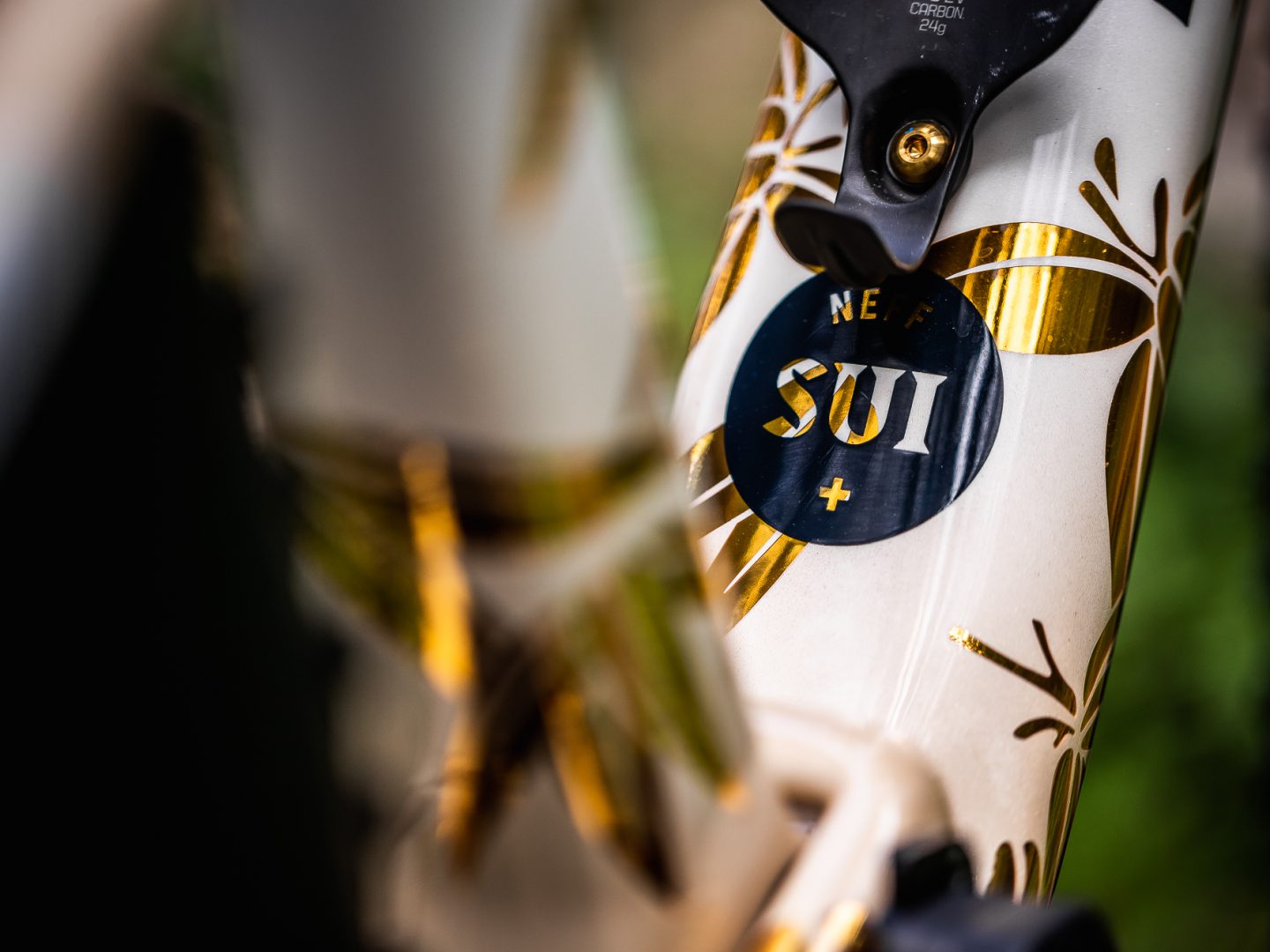 Jolanda continues to do Switzerland proud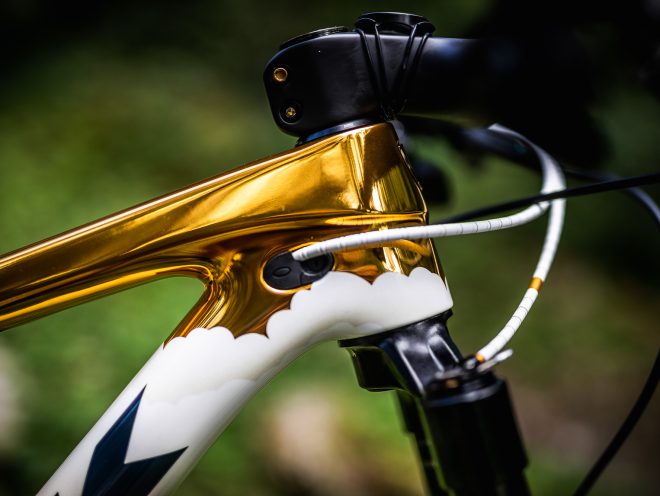 Clean and classy cockpit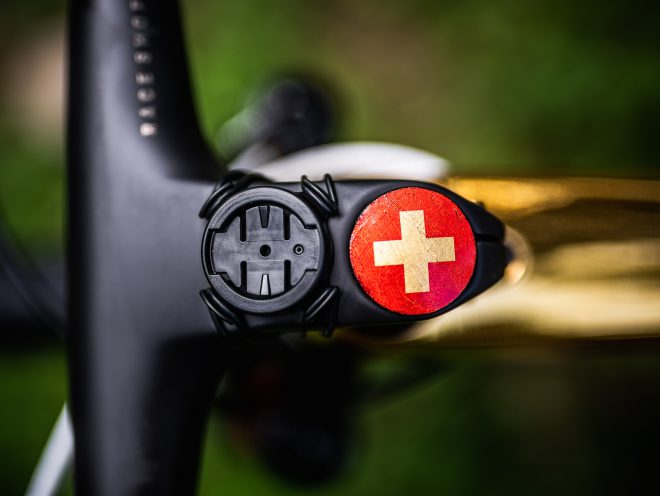 An extra hit of Swiss pride is always a big plus.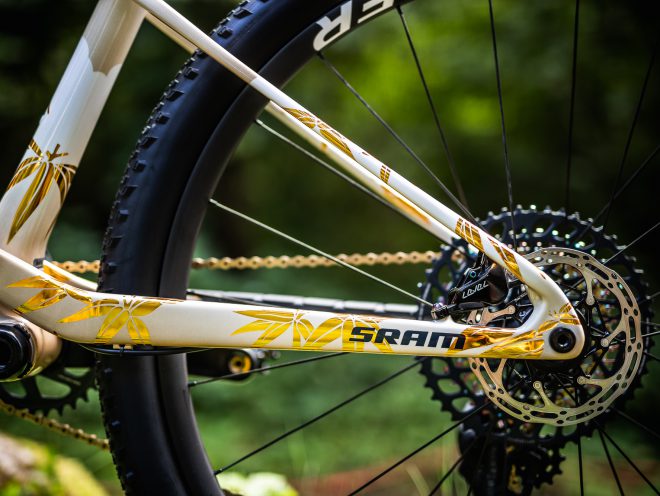 Beauty all the way down to the chainstays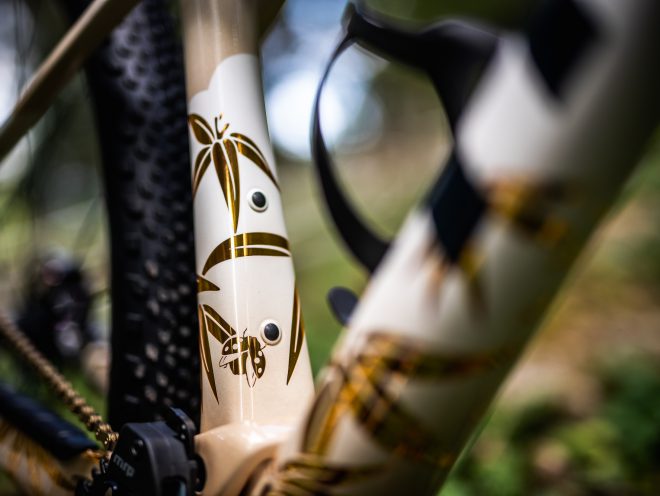 A hidden ladybug adds a touch of good luck.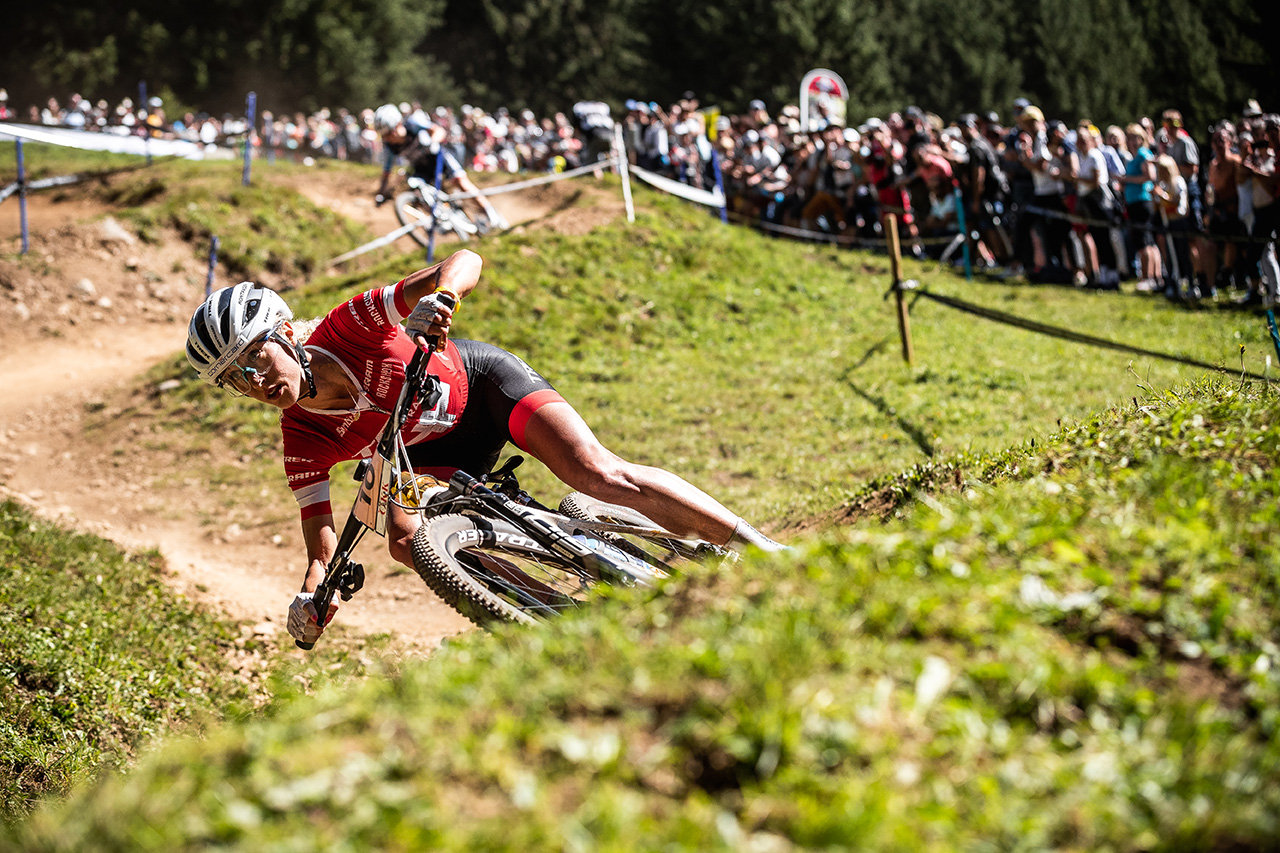 Neff's already ripping up the courses on the World Cup Circuit on her Championship bike.
With Neff's busy schedule, Steudel hasn't yet had a chance to catch up and hear her opinion in person, but it's safe to say that Jolanda appears to be very stoked.
Want to see Jolanda's bike in action? Tune in to World Championships cross country action this week, and be sure to follow Trek Factory Racing XC on Instagram.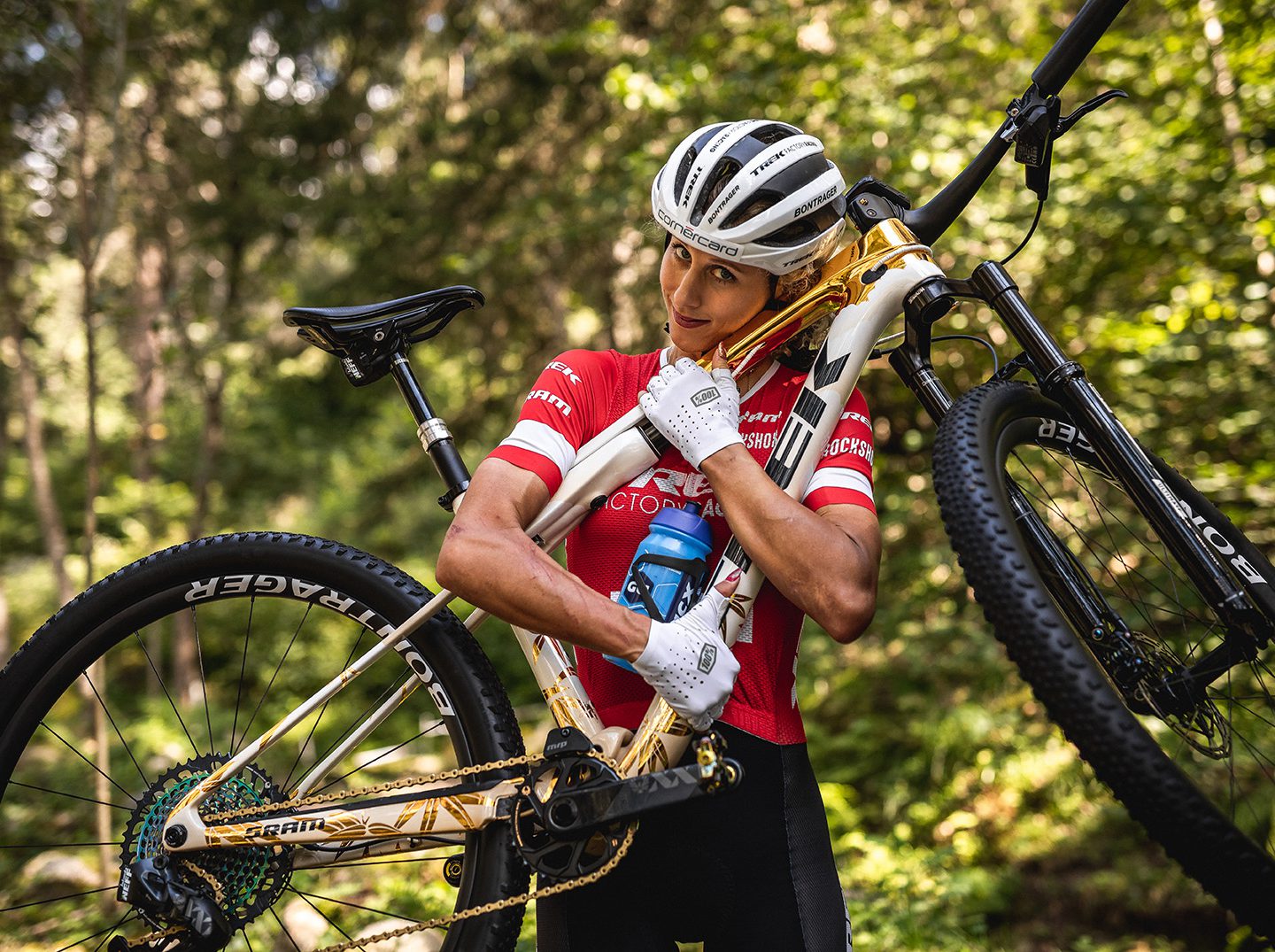 A very stoked Jolanda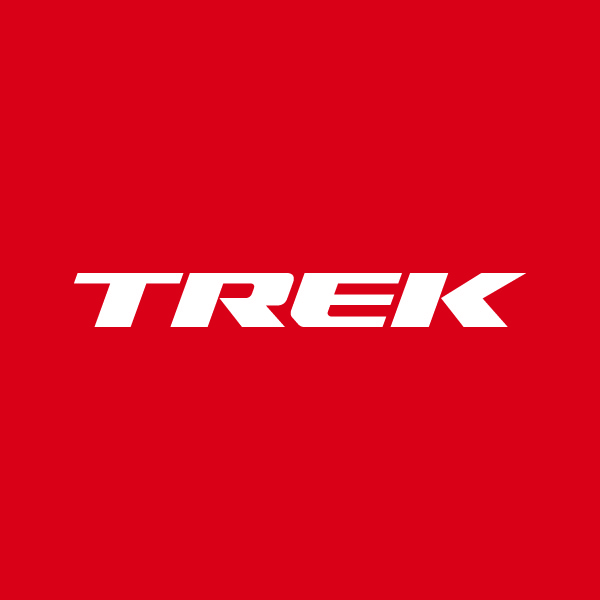 About the Author: Trek
Our mission: we build only products we love, provide incredible hospitality to our customers, and change the world by getting more people on bikes.