How to ride more safely
Cycling is much more fun when you're prepared
Bike safety may seem like common knowledge, but it's good to have a refresher every once in a while. We recommend making sure that you know the rules of the road, including: always riding in the same direction as the flow of traffic, obey all traffic signals and signs, yield to pedestrians and use hand signals. It's also a good idea to plan the route you'll take, especially if it's one you've never taken before. And always, always ride with a helmet and lights.
Pick a bike-friendly route
In today's car-centric world, we're conditioned to believe that we belong on motorways and major roadways. But there's more than one way to get from A to B, and going by bike can give you access to far more efficient and beautiful routes. With a digital route-planner like Google Maps, you can plug in your day's stops using the 'bike route' function and automatically get the ride-friendliest route.
In many places, taking bike paths and low-traffic roads is the fastest alternative to driving. You don't have to waste your day sitting in traffic or battling for a place to park. There are a lot of options, and some will be better for you than others depending on where you live. Check out Google Maps, Trailforks and bikemaps to find the best route near you.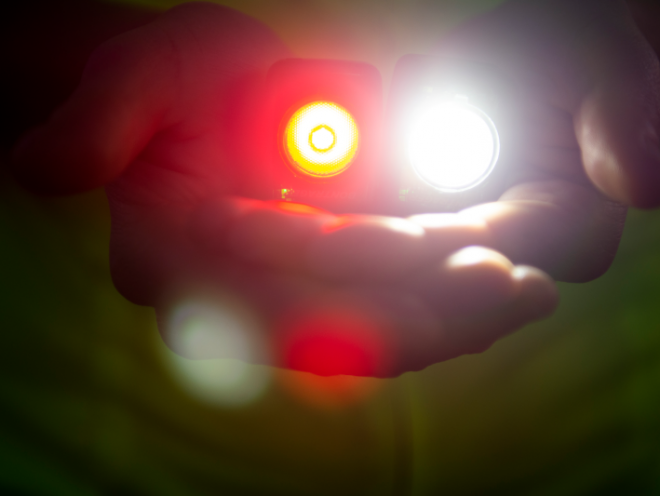 Use lights on every ride
Whenever you're riding a bike – day or night – you need to be riding with front and rear daytime running lights. Studies show that using them is the single most impactful action you can take to stand out to motorists. That's important on every ride, but it's especially important if you're riding during rush hour, when you're more likely to be sharing roads with distracted drivers.
Bontrager Daytime Running Lights are designed with a specific flash, focus and range that can help you stand out from up to 2 km away, even during daylight hours.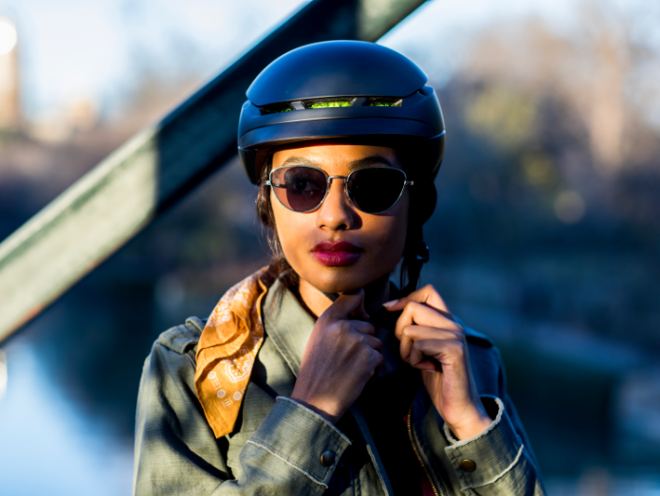 You only get one brain – wear a helmet on every ride
We need to talk about your brain. That gooey blob of matter inside your skull is made up of billions of nerves that communicate to make you the person and rider you are. Speech. Movement. Thoughts. Memory. Feelings. Senses. You can thank your body's most complex organ for these things and more. Your brain gives you everything you experience. It's what makes you you – and that's why it's crucial that you take measures to protect it.
WaveCel is a revolutionary, Bontrager-exclusive helmet technology that is designed to absorb linear and rotational energy that occur during certain helmet impacts. In order to protect your head and absorb energy created by an impact, WaveCel is designed to go through a three-step change in material structure. This three-step change in material – flex, crumple, glide – is what makes WaveCel different.