Source to Sea: a bikerafting adventure with a difference
Two women, three Scottish rivers and a whole load of adventure and inspiration. The Adventure Syndicate have a new adventure - Source to Sea - and they want everyone including you to get involved!
When you hear the word adventure, do you think epic adventures in far-flung locations? Tropical jungles or arctic tundra? Massive mountain hike-a-bikes or multi-day traverses? If there's one thing the Adventure Syndicate is keen on, it's showing that adventure can be just as epic and often a lot more fun when it's close to home – which also means it has less of an effect on the environment.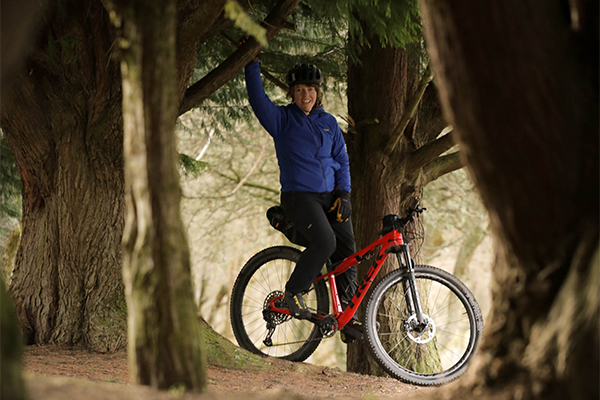 Jenny Graham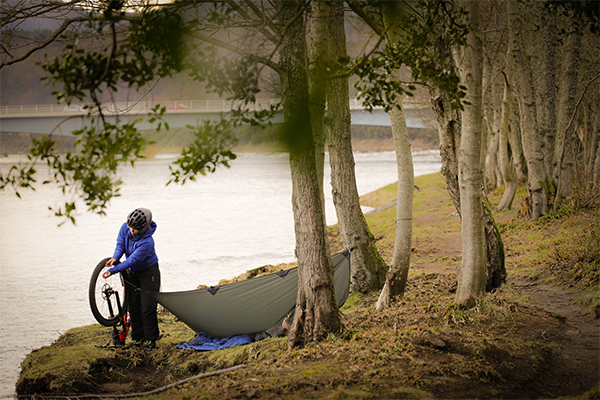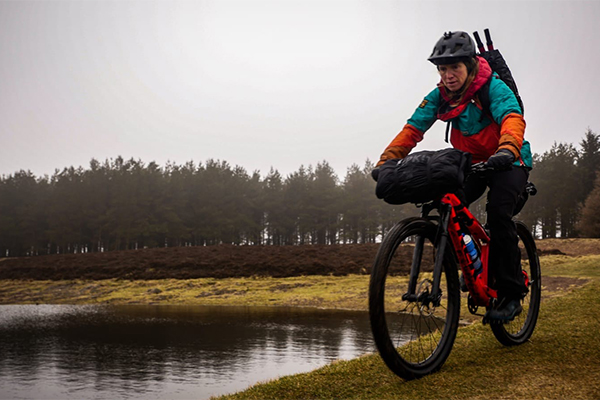 Lee Craigie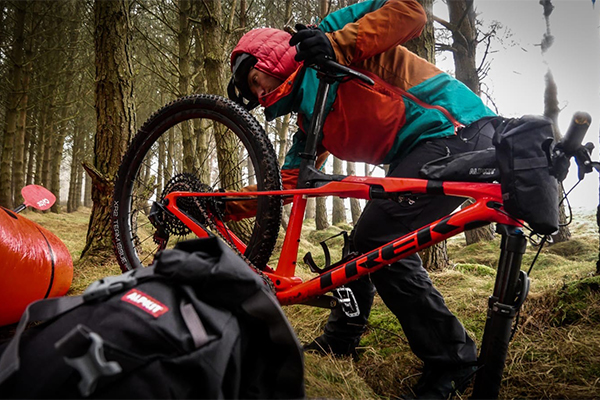 Founded in 2016 by Lee Craigie and Emily Chappell, the Adventure Syndicate is a collective of (mostly) women who go on adventures by bike; any and all kinds of bikes. Road, mountain, adventure, touring, gravel, even cargo bikes – you name it, they've adventured on it. But if you ask Lee to pin down exactly what the Adventure Syndicate is, it's a little tricky.
"It morphs! It changes!" she laughs. "We go on adventures by bike, but the focus isn't always on how far we go or how fast, but more about what can be achieved if you set your sights a little bit further than you thought you could go."
Adventures so far have included the Highland Trail 550, an epic self-supported race through the wild and rugged Scottish Highlands, and the Tour Divide, where Lee and fellow Syndicate member Ricki Cotter rode 2745 miles down the spine of America from Canada to Mexico. Source to sea is the 2021 adventure, and while it might be located in Scotland, it will be no less epic for that. Lee will be completing the adventure with Jenny Graham, co-director of the Adventure Syndicate and Guinness World Record Holder for the fastest circumnavigation of the globe by bike, which she completed in 124 days and 11 hours.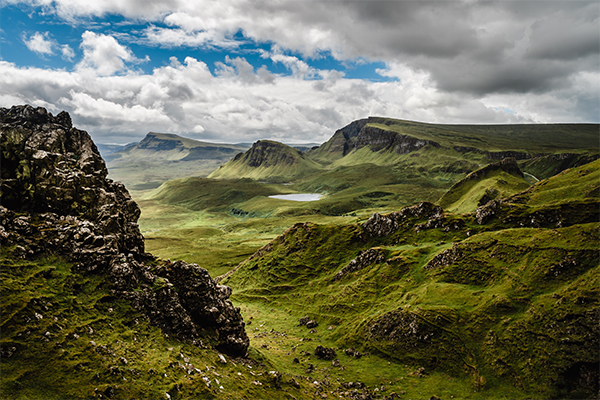 ? credit Bjorn Snelders
So what exactly is it all about?
"The actual adventure is about finding the source of three iconic rivers across Scotland, then travel down the river using bikes and packrafts. It's an adventure in its purest form!" explains Jenny.
"When we say source, we mean actually hiking up the side of a hill and finding the puddle that this beautiful, big, iconic Scottish river starts in, then we travel down it. What's really appealing about it is that these rivers flow through big cities, and there are so many people living there – just think about the adventures they could be having if they followed this river!"
The three rivers for the adventure are the Clyde, the Tay, and the Dee, and each river adventure will have a different theme to it, but the overarching theme is a sustainable adventure, the impact we have on the environment, and how we interact with, value and protect it. "The Dee goes from the very high source in the Cairngorms down to Aberdeen, the Tay goes from the other side of Perthshire to Dundee, and the Clyde goes from this random location south and near the motorway then comes out into Glasgow. We've timed it so that we get to Glasgow as COP26, the United Nations Climate Change Conference, is happening so this will be our all-singing all-dancing focus for that river," explains Lee.
"This is part of the reason we wanted to partner with Trek on this, because of their support for the incredible Trash Free Trails, an organisation which I think really brings these ideas of guardianship and ownership and care of our local environment and the places we adventure to the fore." While Jenny and Lee will be attempting the adventure self-supported, carrying their own equipment with their packrafts strapped to the front of their bikes, they will have an extensive support network and plenty of people working to bring the adventure to life using film, photographs, music and more.
"Our strapline is Encouraging, Inspiring and Enabling because just telling people about this cool stuff that you do is never enough, you've got to encourage, show, care and listen to how other people adventure," explains Lee.
"We're storytellers, first and foremost. But we don't just want it to be our voices; we want it to be a lot of different, diverse voices, so in telling our stories and hopefully telling it in an inclusive way, that will give other people the space to tell theirs." One beautiful and unusual adventure collaboration is the involvement of singer and songwriter Julie Fowliss. "She's extremely talented," Jenny smiles, "and along with a production company we're hoping to get local community radio stations on board, sharing stories throughout Scotland for each river that we're going to be on, which will in turn become a podcast with music created by Julie. It will tell the stories of the people who have lived on the river, the story of the rivers past and present." Like all of the Syndicates adventures, Source to Sea is about much more than two women and four rivers. Both Jenny and Lee have a background in outdoor education and are passionate about inspiring and engaging young people. Lee is also the Active Nation Commissioner for Scotland, so encouraging people to get out and about is very much part of the mission statement. As with their previous adventures, they're encouraging people to get involved via Match the Miles.
"Match the Miles has been running for a few years now, and it's our annual way to get more people riding every day. You can track our little location dot online in much the same way as if we were in a race; then people go out and do their own journeys by bike or foot, accumulate miles and try to match us on our journey!" explains Lee. "Our focus is really on schools, and we encourage students to walk, run or ride rather than driving. All the students collate their miles together to see how far they can go. And what's usually happened in the past is that we are beaten by the students! They get so into it, and we love to be beaten – it means all those little souls are out there having adventures on their way to school. And anyone can get involved using the Adventure Syndicate app." The first adventure along the Dee is due to take place in June, but will be a virtual adventure due to the ongoing pandemic. From there on in, it's all go!
"In June we do the Dee, then the Tay in September, then in November the Clyde which is our biggie!"
Want to learn more about Jenny, Lee and the Adventure Syndicate? For regular updates and inspiration follow them on Instagram, Jenny Graham, Lee Craigie and the Adventure Syndicate.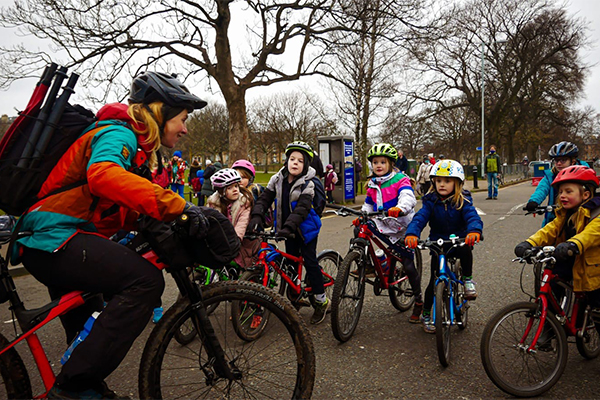 Encouraging students to walk, run or ride rather than driving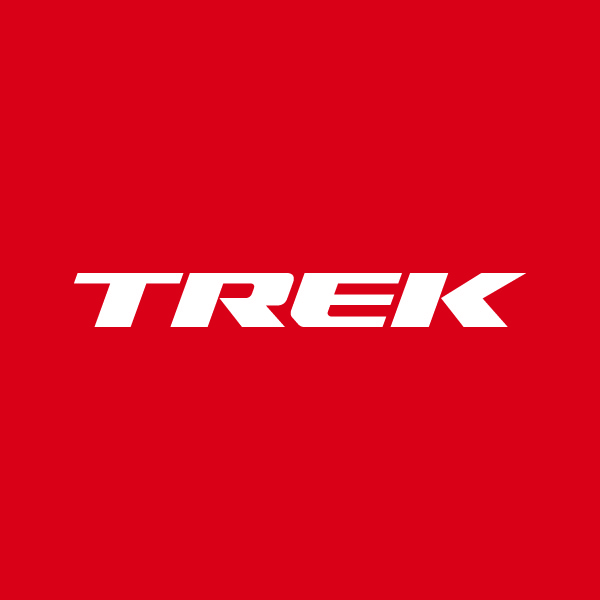 About the Author: Trek
Our mission: we build only products we love, provide incredible hospitality to our customers, and change the world by getting more people on bikes.