Great Rider Series: Interview with Amanuel Ghebreigzabhier from Trek-Segafredo
The Eritrean is one of the top cyclists in Africa, winning the African Continental Championship road race and team time trial in 2018.
Amanuel Ghebreigzabhier is new to the team for 2021, arriving after three years riding in the pro peloton with NTT Pro Cycling (formerly Dimension Data).  Amanuel is a strong climber and excels in multiday races. Amanuel has been recognized support in mountain stages and taken opportunities in breakaways. Amanuel is thrilled to join Trek-Segafredo and ride in support of Vincenzo Nibali, which he knows will improve himself further as a cyclist.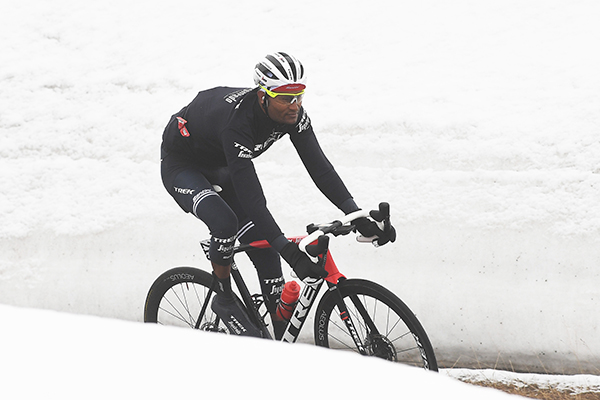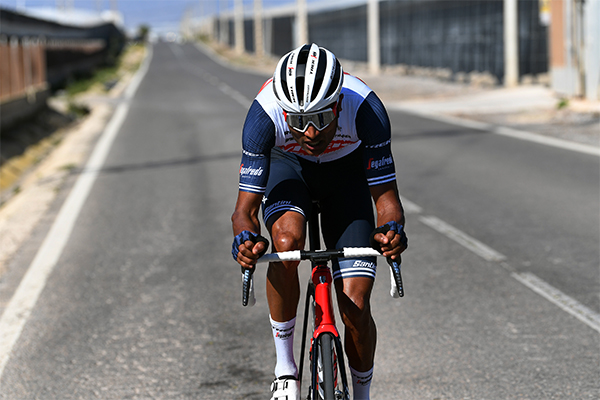 You grew up in Eritrea in northern Africa. Was cycling always part of your life there?
Cycling, and the bicycle more generally, is an integral part of the national culture. Eritrea is undoubtedly the African nation with the strongest passion for cycling. Many people use it to get around, especially in large cities, such as the capital Asmara, where I grew up. The passion for cycling as a sport comes as a legacy of the colonial presence of the Italians. It has entered our DNA. I approached cycling as a game. Then, thanks to a friend who raced mountain bikes, I started to see it as a sport. After a couple of years, I joined one of the main national cycling club, As.Be.Co, and started competing on road.
Who were some of your cycling heroes as a child? 
My compatriots have always been the reference. When they raced the Tour, they were our attraction and there was huge support for them. Personally, in addition to them, I have always been fascinated by Contador and not only for what he won. I remember Alberto's last years well, in Tinkoff and Trek-Segafredo jerseys. He didn't win as much as he did in the years before, but his grit, his competitive spirit, his desire to attack fueled the fans. I was among them.
What are some of the barriers facing the next generation of African riders?
Eritrea is a different country from the rest of Africa. Other countries are growing, such as Rwanda and South Africa, but the rest of the continent still lacks a convincing push towards cycling. Cycling is a means to move, but it is still not seen as a sport. The policies that are in place in Europe or the US to support bikes and cycling are not in place on our continent. There is a need for a political change in that sense. The 2025 World Championship could be a good opportunity to take advantage of to introduce bikes into African mass culture.
There's no doubt young riders look up to you now. What do you want them to know about your journey to the professional peloton?
Every time I meet the young riders from the club where I grew up, I feel so much warmth and affection. I feel that they look at me, to what I became. Although Eritrea offers fertile ground for a cyclist, the problem of standing out remains. The opportunities to stand out, for me, came with the national team when we were racing in other countries. There's no magic formula for success, but there are things you always have to do. Work hard on yourself, because cycling doesn't give anything away and you build your wealth of experience step by step; then, leave no stone unturned, take advantage of every opportunity by giving your best. Chances are few, you have to know how to seize them.
How can other Eritrean riders follow the path you've taken?
Believing in a dream and cultivating, with passion and dedication, their talent.
Want to learn more about Terk-Segafredo? For regular updates and inspiration follow him and the team on Instagram.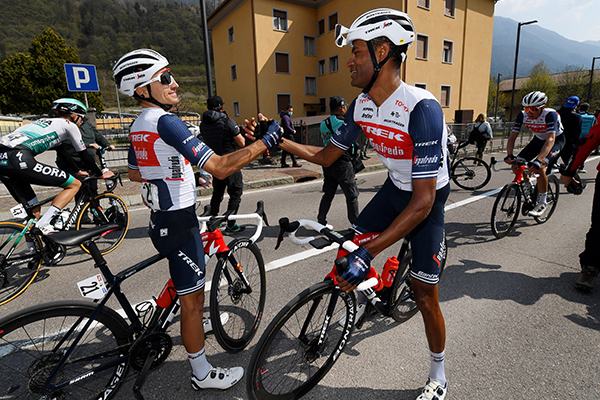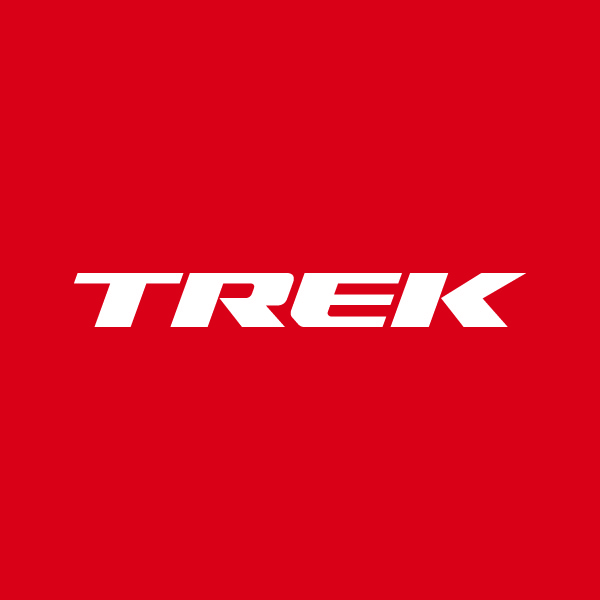 About the Author: Trek
Our mission: we build only products we love, provide incredible hospitality to our customers, and change the world by getting more people on bikes.