All together now
Celebrate International Women's Day with women cyclists from across the globe
A woman in Manchester hops in the saddle to deliver food and medicine during lockdown. A Paralympian in Colorado Springs heads out on a training ride. A mum in Cleveland organises a slow roll for new riders in her community.
For women around the world, bikes serve as a source of freedom, strength and unity during even the most difficult circumstances. But – as every rider knows – taking your first pedal stroke can be the hardest part of any adventure.
Always remember—even when you're riding solo you're never really alone. But there are women riding and rooting for you from every corner of the world.
Get to know a few of those women below, and honour International Women's Day by welcoming a new rider into the cycling community today.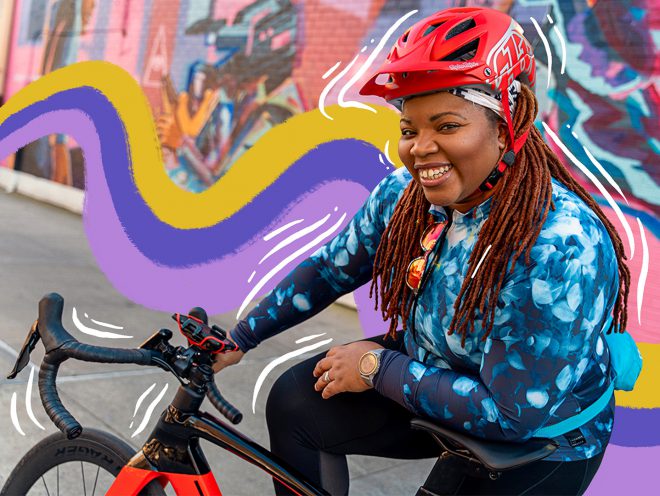 Latoya Shauntay Snell | Trek Ambassador | NYC, USA
'As a Black plus-size woman, I realise the power in my presence. I often think to myself how powerful it would've been to see more people that looked like me in endurance sports. What places I would have ventured to years ago or fears I would have pushed past if I had access to an apparatus that allowed me to see beyond the streets that I call home.'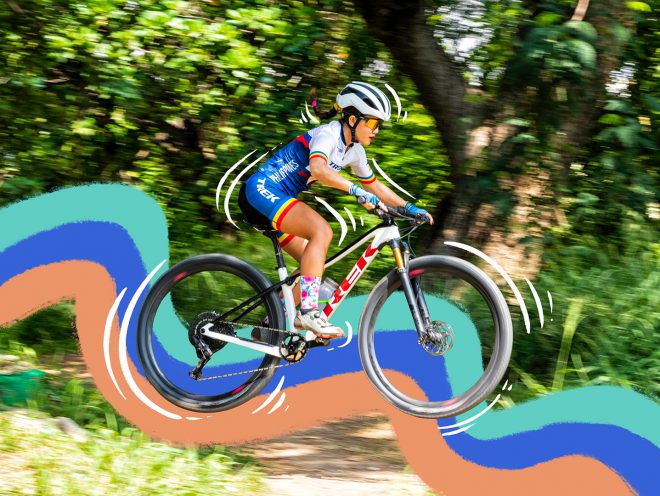 Ariana Dormitorio | Philippine MTB National Champion and Asia MTB Champion | Phillipines
'In a male-dominated sport, I strive to inspire more women to ride bikes and show that you can still have fun and be a girl and all while doing an outdoor sport. There are still plenty of misconceptions up to this day, but I believe it's one of my duties to remove these misconceptions and break barriers.'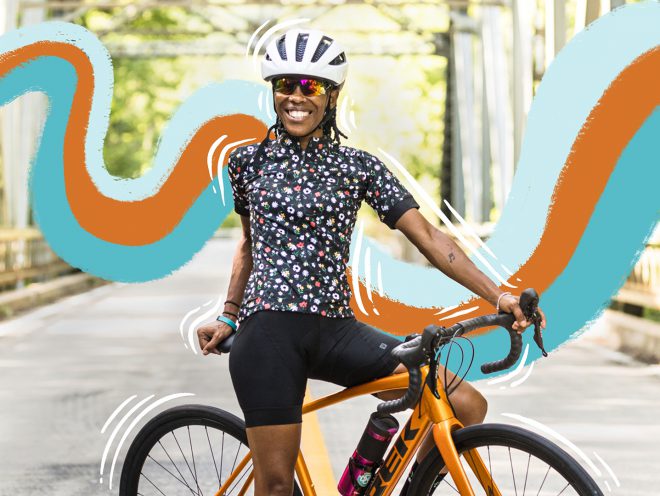 Diana Hildebrand | Trek Ambassador | Ohio, USA
'We as women inspire each other every day, but as a cycling woman, well that just adds another level of Fierceness, with a capital F!! We are becoming a voice of representation and inclusion within the cycling industry. Speaking up and finding ourselves at the table when it comes to infrastructure, safety and breaking the socio-economic barriers. We are inspiring little girls now more than ever to try something that is considered "out of the box" and making it their own.'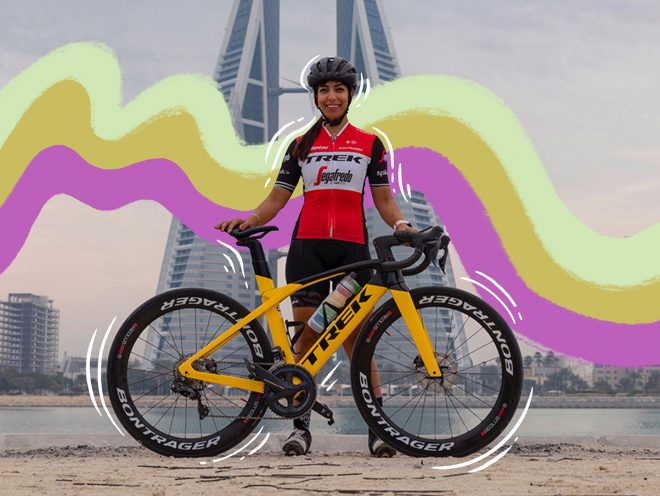 Sarah Alsammak | Trek Ambassador | Bahrain
'My first time riding a bike was in Victoria, BC when my family was spending the summer there. Once I returned to Bahrain it was hard to start cycling as I didn't see any Bahraini girls doing it. But in 2006 I met my first cycling buddy, and I ended up doing lots of cycling with her. As social media started to pick up in the region, I started posting more pictures of me on a bike and got approached by more Bahraini girls asking about cycling and if they could join my rides. We started with five girls and called the group Cycling Bees, after my bright yellow and black Madone. Now we have at least 50 female riders showing up each week!'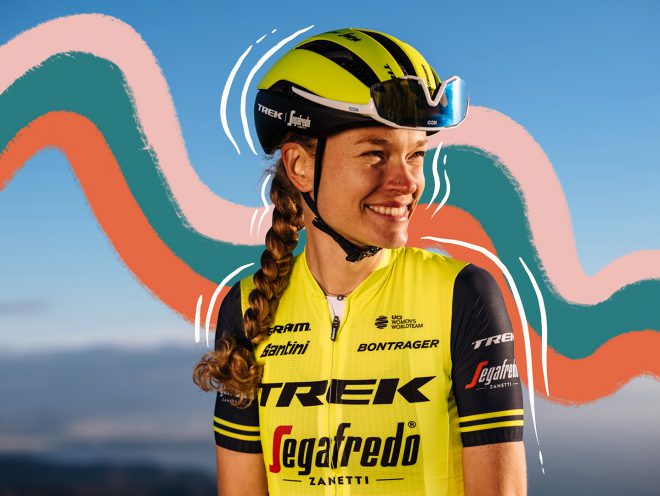 Tayler Wiles | Trek-Segafredo Athlete | California, USA
'My team-mates inspire me to push further than I ever thought possible. We do so much for each other, dig so deep, and it's a really incredible feeling to be a part of a team like that.  I've also met so many incredible women in cycling outside of racing, some of my dearest friends I met through cycling. I also love that cycling is a sport that you can be a part of forever – age doesn't hold you back. I've had my butt kicked by many strong women who are far older than me!'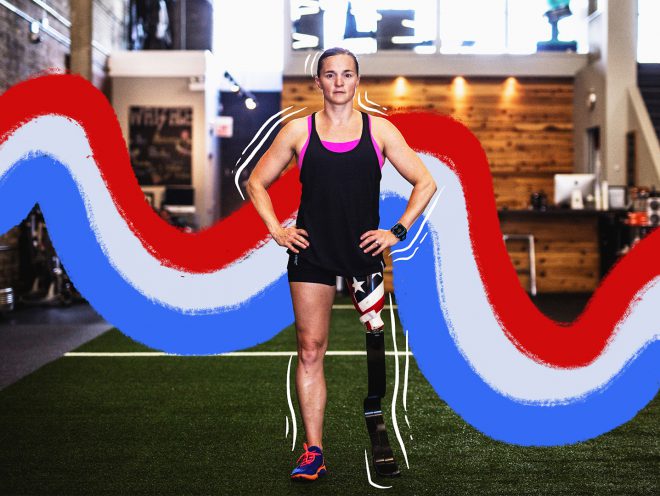 Melissa Stockwell | Trek Triathlete, Paralympian | Colorado, USA
'Cycling gives me the freedom to get away from everything else life brings and i love just feeling the road, the wind, and the sun on my face. After losing my leg, learning to bike again with one leg was the most freeing feeling – proving to myself with every pedal stroke that I could still get out there and do anything I wanted to do.'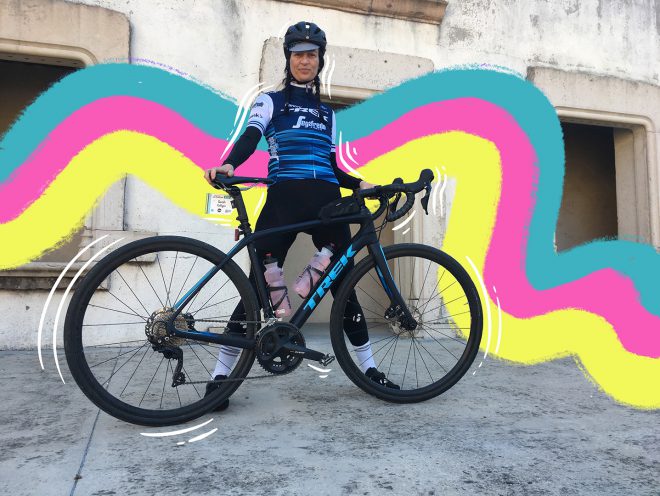 Sarah Galligan | Trek Ambassador | Manchester, UK
'Cycling has empowered me and taught me leadership skills. And because I don't like power imbalances, I want to empower other women within cycling. I know being ride leaders and club leaders will help them outside of the sport. That's why I'm proud to be on British Cycling's external Diversity & Inclusion Advisory Group – I can see how cycling can be used to empower women and minorities in our communities.'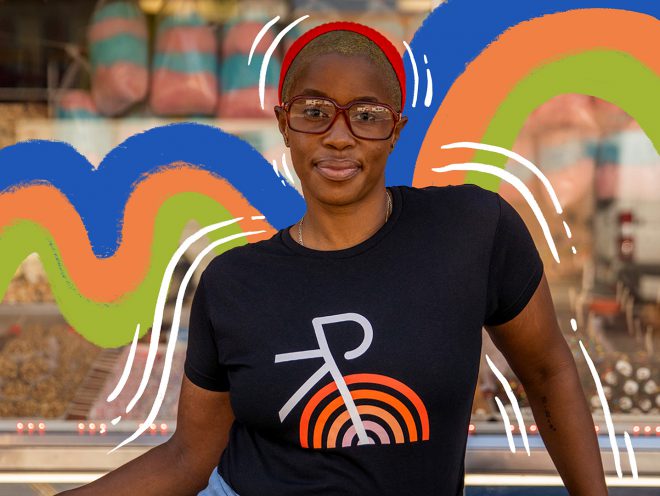 Tanisha Critchlow | Trek Ambassador | NYC, USA
'Cycling has given me the ability to visit new places, meet new people, stay active, be challenged and find peace along the way. When I am riding, I always know, regardless of how easy or hard the route is, that it will be a great day.'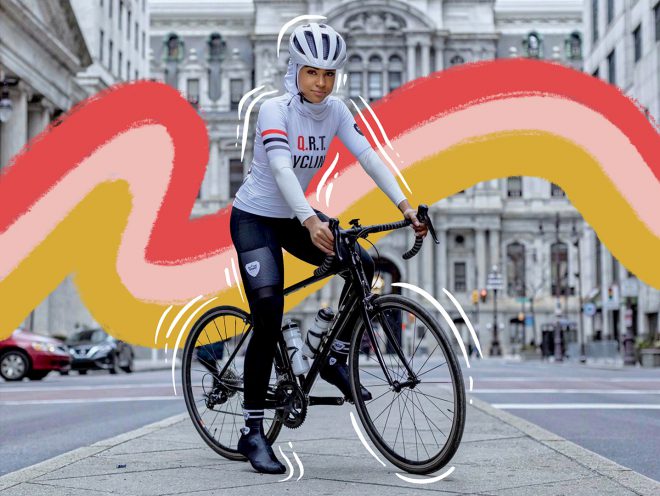 Yasmeen Watson | Trek Ambassador | Pennsylvania, USA
'Just seeing all different sorts of women, from different backgrounds and experiences get out and ride has been all the fuel I've needed in my own cycling journey. I have learned that age, ethnicity, size or any other factors can't keep women off the roads, and I love being a witness to that fact.'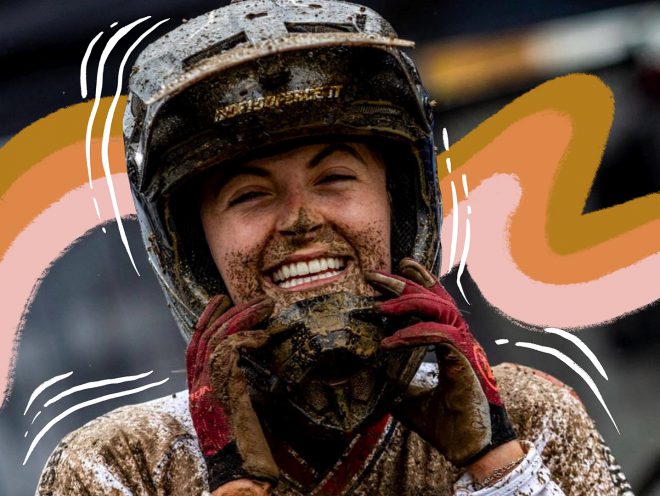 Mikayla Parton | Trek Athlete | Fort Williams, Scotland
'Watching other women tackle certain features on a track or set a fast time is really inspiring and makes me think I can do it, too. Seeing Casey Brown compete in Proving Grounds was incredible and really shows what women in mountain biking are capable of.'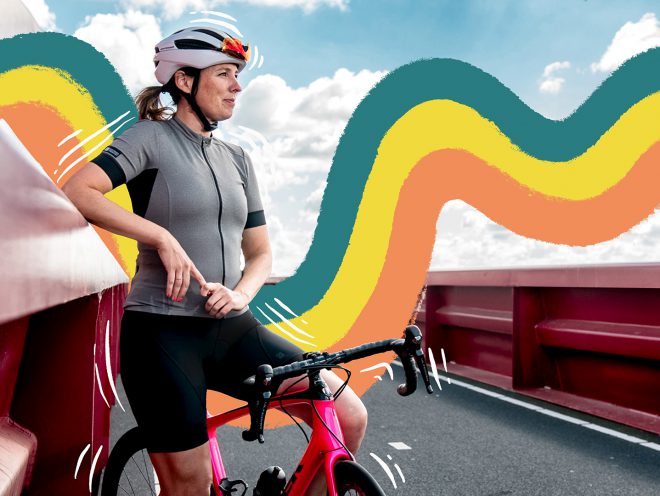 Marijn de Vries | Trek Ambassador | Netherlands
'I started riding a bike when I was 28. When I was 30, Leontien van Moorsel invited me to train with her UCI Women's team. Marianne Vos encouraged me to start racing. "You're never too old," she said. Age is of no importance in the professional women's peloton. I was a professional for six years, but I'm sure I wouldn't have been there without the encouragement of the best in the world.'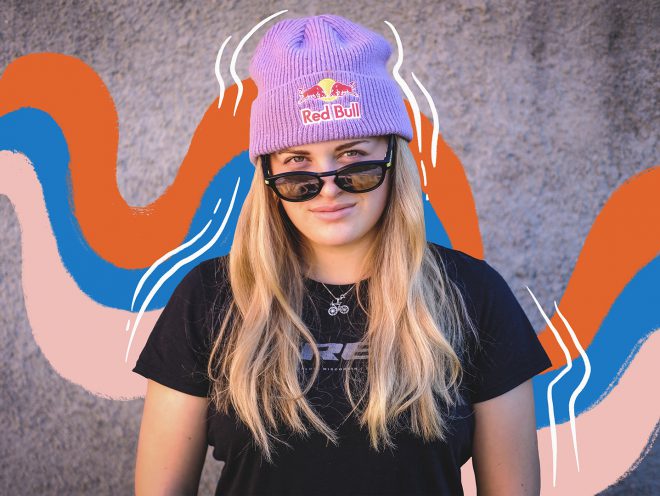 Vali Höll | Trek RockShox Race Team | Austria
'Cycling for me is the best way to express myself. I'm a very shy person around new people and I don't really talk a lot with people I don't know. But when I meet people who ride bikes, it's already much easier for me to open up and find topics to talk about.'