Trek releases updated FX models
New fitness bike models bring even more versatility and style to the family
[Waterloo, WI] – Trek announced a revamp of its fitness bike lineup today, introducing all-new FX models with updates that bring even more versatility and style to the long-running hybrid family.
FX is the best-selling line in Trek history, and it's long been the fitness bike of choice for riders who value dependability and performance for workouts, commutes, and everyday rides. The new lineup delivers all the same qualities that made FX the world's fitness bike of choice, plus a sleek new frame with internal cable routing, flat-mount disc brakes, and Trek's proprietary captured skewer system.
It's more fun to ride a bike that rides well," said Darren Snyder, Trek's Director of Product for City Bikes. "The new FX lineup has major updates across the board that make for a bike that feels great wherever you ride. It's the perfect high-value hybrid for all kinds of riders, from recreational daily riders to distance fitness enthusiasts.
The new FX 1 Disc, FX 2 Disc, and FX 2 Disc Women's offer versatility and performance at an incredible value. The fully redesigned Alpha Aluminum frame features internal cable routing and ThruSkew, a closed dropout system that makes it easy to remove the front wheel and ensures proper alignment when it's re-installed for more security and confidence.
FX 1 Disc and FX 2 Disc Women's are also available in Stagger models with lowstep-style frames. FX 2 Disc Women's and FX 2 Disc Women's Stagger feature the same high performance as their unisex counterparts, with Women's Specific Design touchpoints that can provide a better fit and feel to women from the start.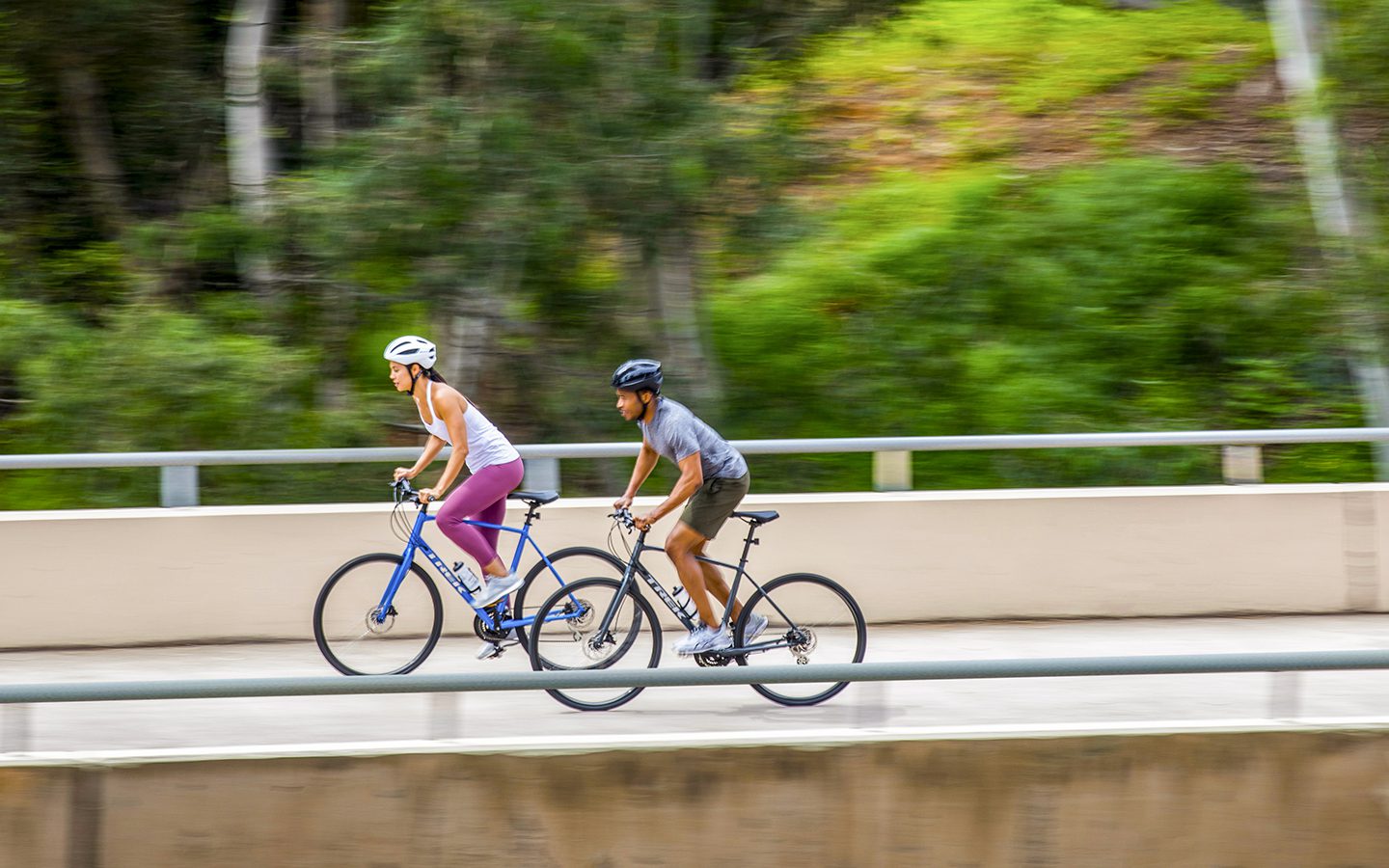 In addition to the new FX models, Trek released updated FX Sport 4 and FX Sport 4 Women's models—both of which deliver a premium fitness experience with upgraded components, OCLV Carbon frames on select models, and fresh new colorways.
All new FX and FX Sport models are compatible with the DuoTrap S fitness tracker and have mounts for racks and fenders. FX 2 and all FX Sport models are equipped with Bontrager Blendr stems for clean integration of accessories like lights, a GoPro, and cycling computers.
The new FX and FX Sport models are available immediately on trekbikes.com and through Trek's worldwide network of retail partners. Pricing ranges from $549.99 to $1,199.99, with FX 1 Disc and FX Sport 4 at either end of the spectrum.