Black Girls Do Bike: Shifting cycling stereotypes
How Monica Garrison and women of color across the country are challenging cycling's representation problem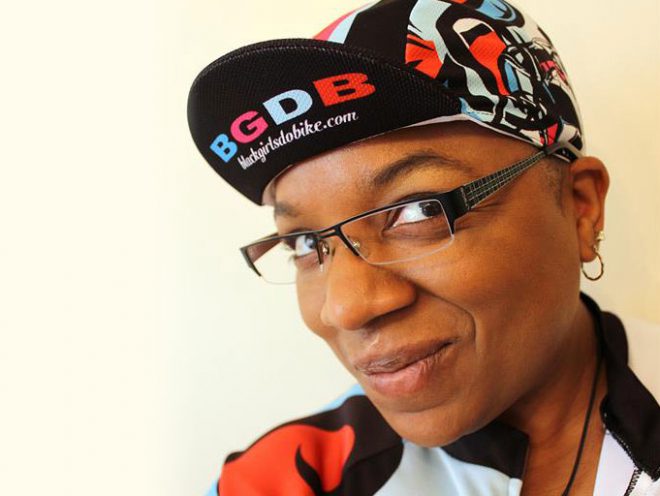 Monica Garrison fell in love with riding bikes as a kid. She enjoyed all of it—bombing down hills, skinning knees, racing her brother around the block. Then adulthood got in the way, and hopping in the saddle took a backseat to cultivating a career and raising children of her own. But when Monica found herself in need of a mental escape one summer six years ago, she decided to revisit the activity that brought her so much joy as a child.
"Riding was a stress reliever and instant mood booster," Monica says of her foray back into the two-wheeled life. "I loved everything about it—the people I met, the sense of adventure every ride stirred in me. My kids loved coming along too, so we spent a lot more time together."
Monica rode her bike constantly that summer. But something was missing from the roads and trails she frequented in Pittsburgh—riders who looked like her. It's not easy to cultivate change in a space historically devoid of your peers. But it's easier when you're surrounded by family. So that's what Monica set out to create.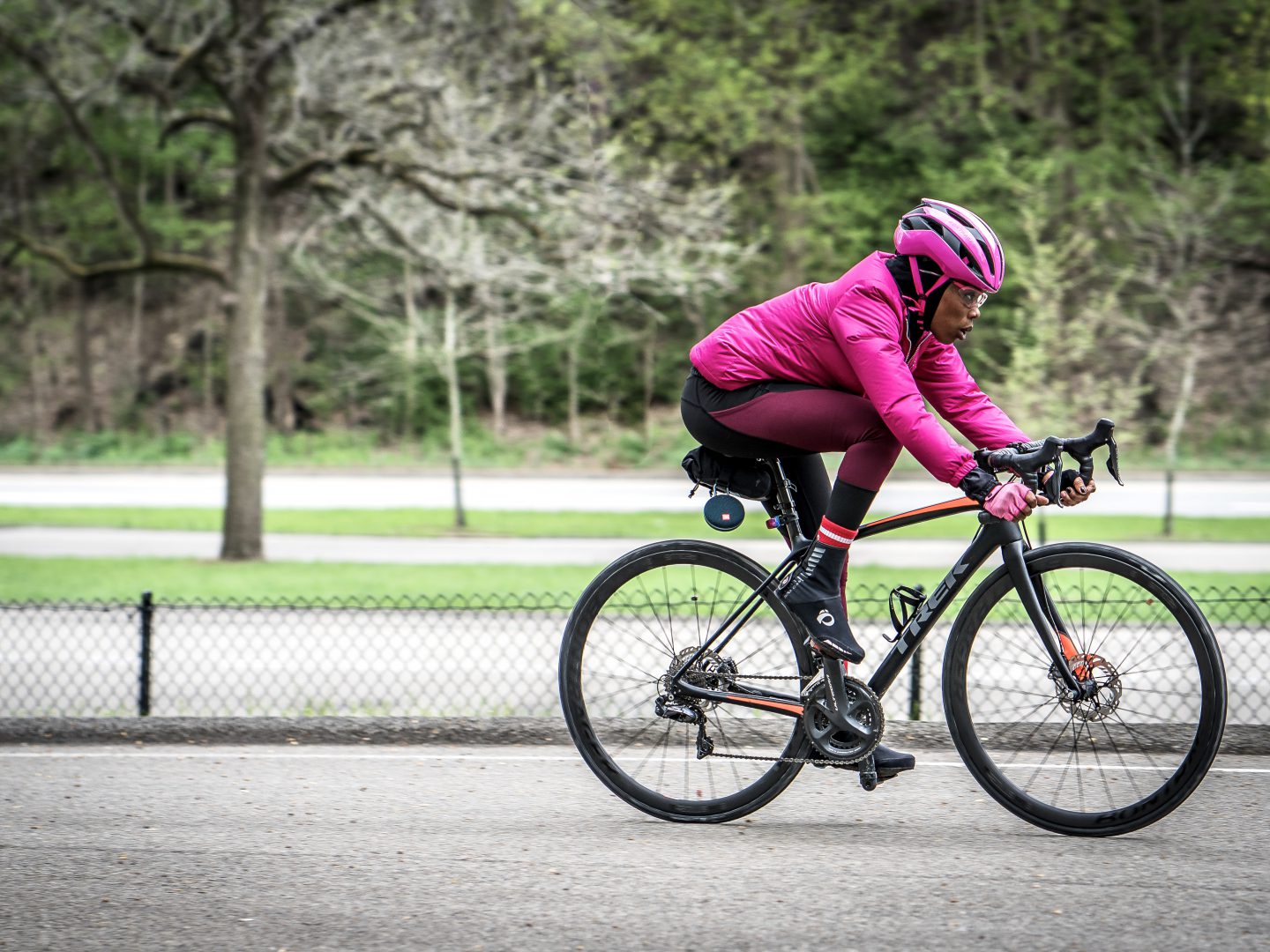 "I started Black Girls Do Bike (BGDB) to find women who share my love of cycling," She explains. "And I also wanted to spread the gospel of cycling to women who weren't already riding."
Black Girls Do Bike is a grassroots movement that seeks to create a supportive place for female cyclists to grow, build friendships, and explore a world outside their comfort zone. It helps women across the country set goals, spread positivity, and realize their own strength. The group's efforts focus on girls and women of color, but everyone is welcome.
The organization currently has over 80 chapters and thousands of members across the US and the Caribbean island of Antigua. They host annual meetups, organize virtual group rides, share inspiring stories, connect women across the country who share a passion for cycling, and, most importantly, get more women of color on bikes.
Black Girls Do Bike hosted their 2019 meetup in Milwaukee, and they made a pit stop at Trek HQ in Waterloo for the annual Trek 100. Their turnout was strong. Their members spoke of power.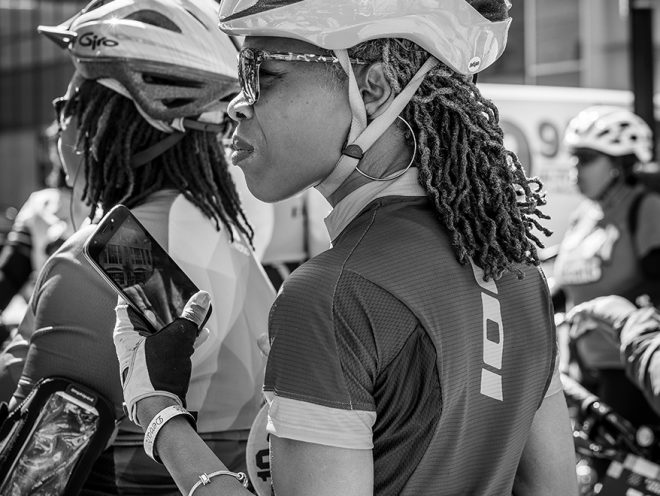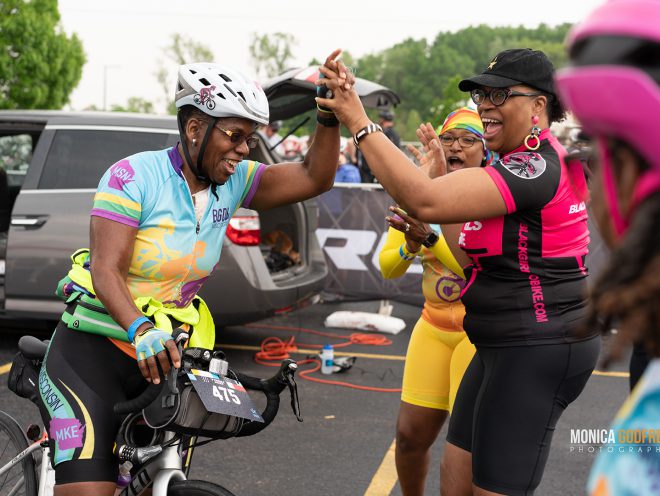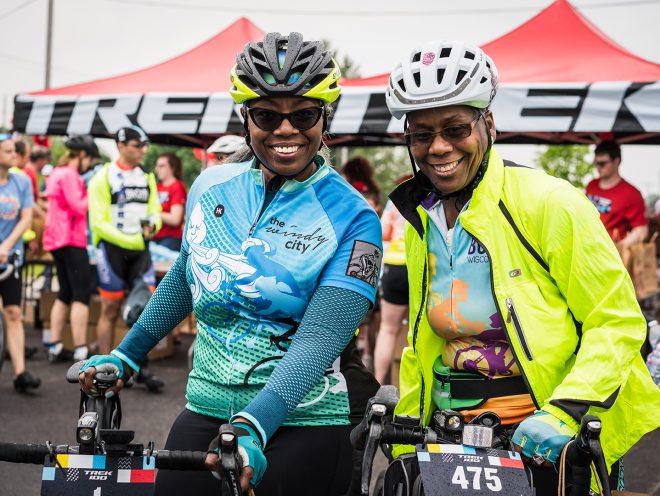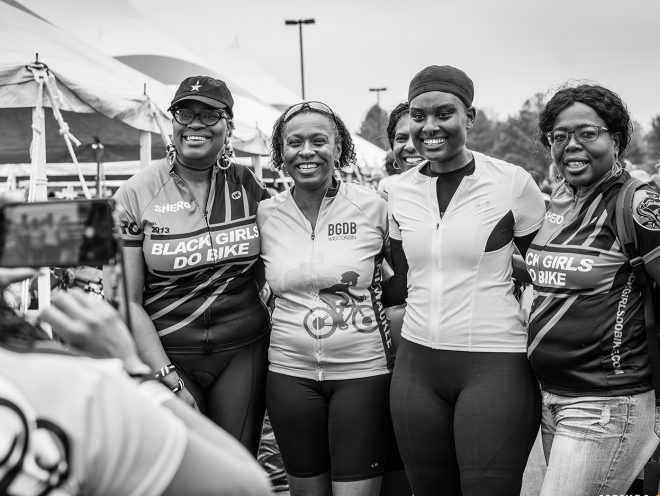 Photos: Monica Garrison, BGDB
"You can get on your bike and you can have your freedom. You're the one making the pedals turn, and the wheels turn with them," BGDB member Diana from Cleveland says. "That speed? That distance? You did that. You're in control."
And the power these women feel when they're in the saddle isn't simply wattage and speed, it's a confidence that carries over to other aspects of womanhood.
"If you want a seat at the table, you have to bring a chair," Julie from Milwaukee states. "That's why I bring my chair all over the roads of my city."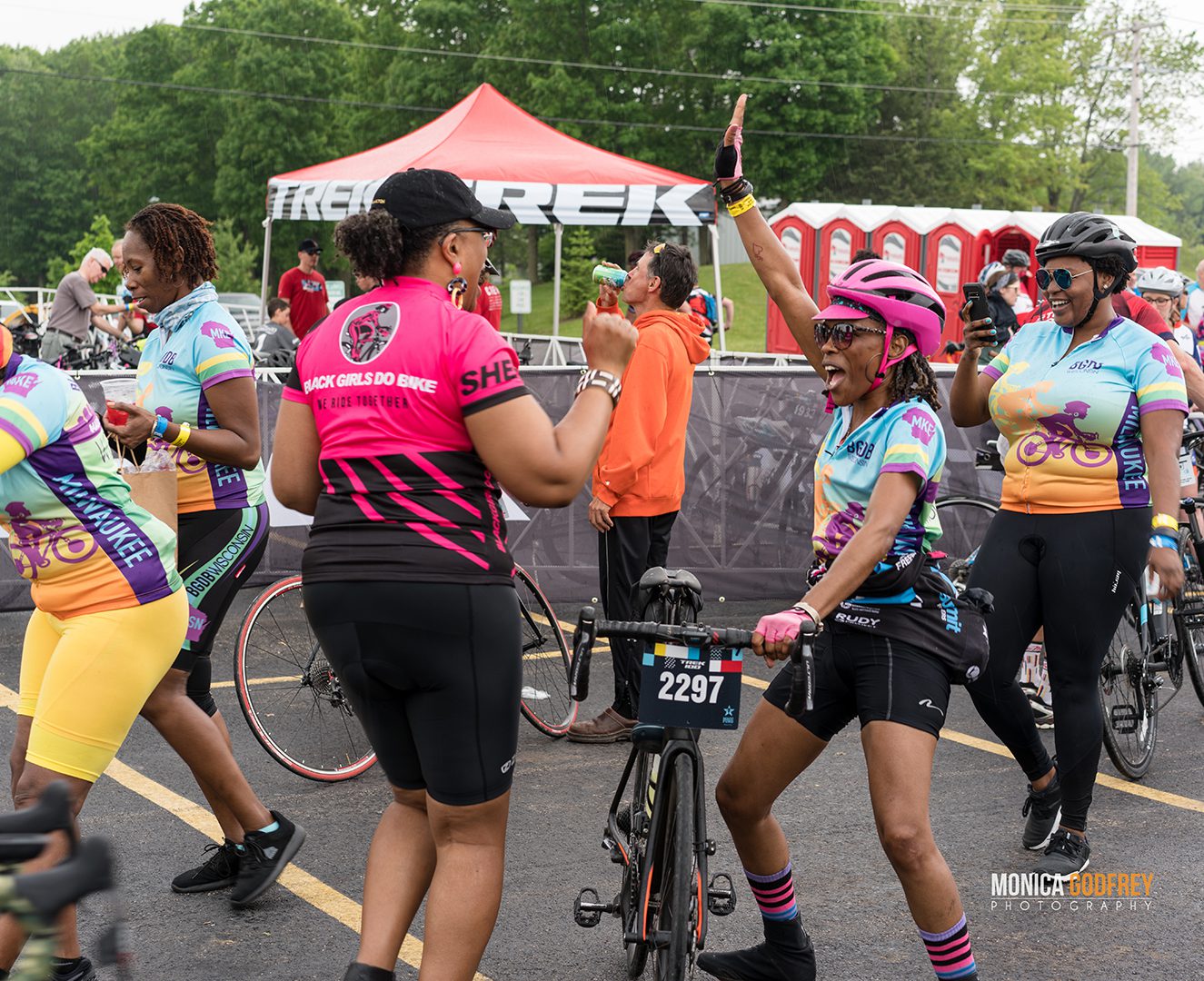 Photo: Monica Garrison, BGDB President
BGDB not only allows women of color to exist in a space where representation is often absent, but it also gives them a place to be their whole selves.
When you talk to a member of BGDB, there's never any, "I." The conversation always turns to the collective, "We." The women speak often of the freedom a bicycle allows and how empowering it is to have a source of movement reliant solely on your own motivation. But time spent in the saddle is always better when they're together.
That's why many of the women plan their lives around meetups. They drive hours to ride together. The laughter between them is not the laughter of acquaintances who live separate lives around the country. It's the laughter of sisterhood.
And when they ride together, the women say, it doesn't matter if you're on a $20 bike or a $20,000 bike. All that matters is they're riding, and they're inspiring other people to ride, too.
For the women of BGDB, riding is more than just a hobby. It's a number of little things that add up to something much bigger. It's a form of transportation when the metro's not running. It's a key to a healthier way of living. It's a networking tool. It's a connection to their children and their communities. It's a tool for teaching. It's a vessel for advocacy. It's a source of freedom. It's a time machine back to days filled with skinned knees and training wheels and city block races.
It's proof that anything is possible.