How to dress when the wind won't quit
Don't let the weatherman get you down. Here's what to wear on windy days.
When it's windy, stormy, and generally unpleasant, waterproof or water-resistant gear will keep you from cutting your ride short. The right jacket is a good start to your foul weather kit, but be sure to cover your hands and feet, too. These often-overlooked extremities can make or break your ride, and they're especially susceptible to chill when they're not protected.
If you're only going to do one thing, make sure it's investing in a waterproof jacket. We recommend Bontrager's Circuit Stormshell for its packability and breathability.
Next, you're going to want to cover your extremities! The Bontrager Neoprene Glove is the perfect hand accessory for questionable weather thanks to the waterproof seams and silicone print on the palm and fingers so you don't lose your grip.
The Bontrager Race Crew Thermal Wool Cycling Sock will keep your feet comfortable, dry, and toasty warm in high winds with its quick drying Merino wool yarn.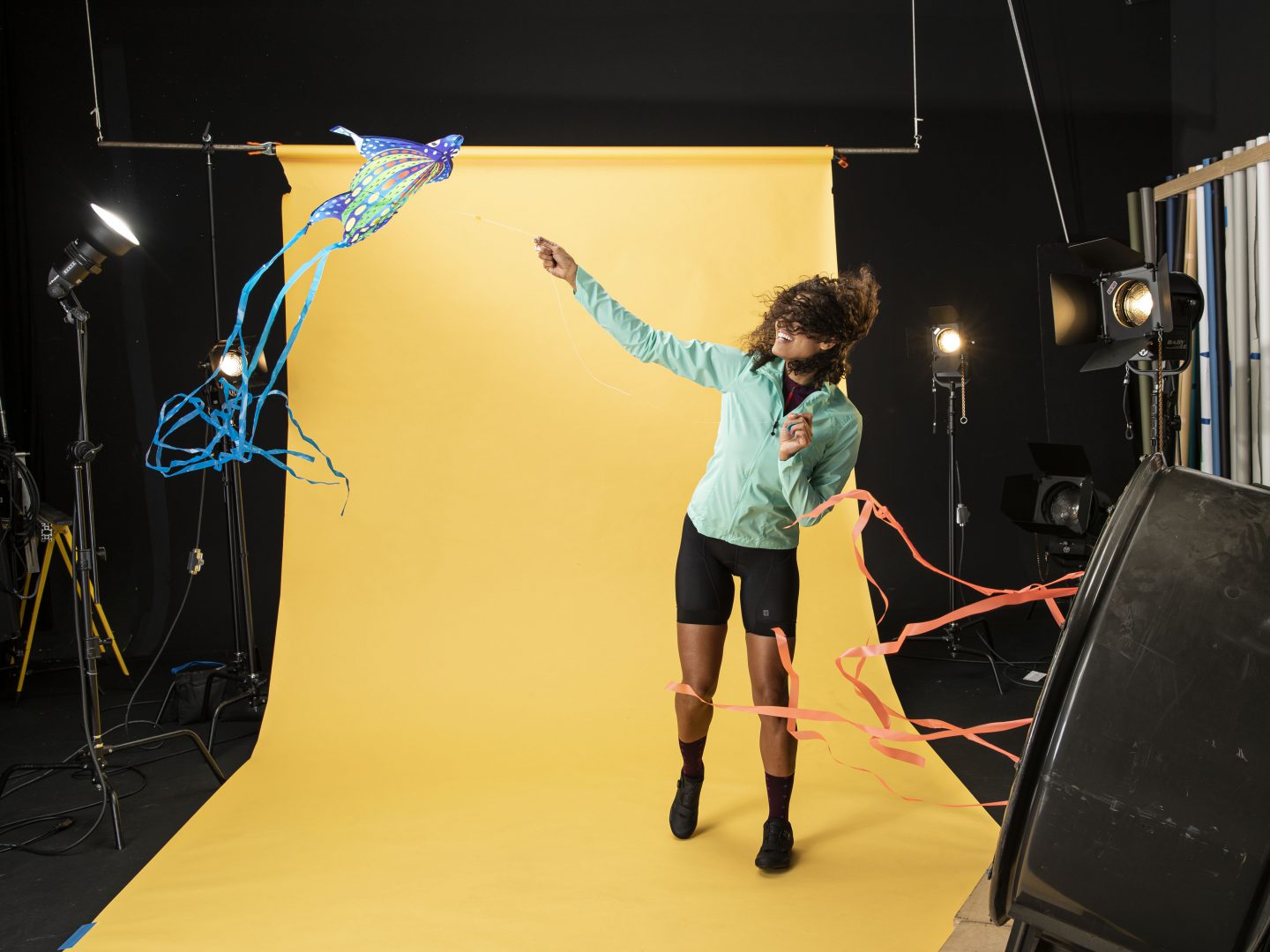 Lastly, you'll want to cover your head (with more than a helmet). Heat escapes through your head, and the last thing you want is to be wet AND cold, all while fighting a headwind. We recommend the Bontrager Thermal Cycling Cap for easy layering under your helmet. The thermal fabric traps body heat and wicks moisture, keeping you warm and dry.
And remember—there's no bad weather, just bad clothing choices! Make these wardrobe upgrades and you'll be riding no matter what the weather.