Seeing the world by bike
An award-winning Trek Travel guide talks about why experiencing the world from your saddle is so special
The #GoByBike movement is all about helping the planet and having fun along the way. But what makes the initiative so powerful is the limitless possibility it presents. You can choose to #GoByBike to run errands, commute to work, or even see the world. And that's exactly what Trek Travel's 2019 Guide of the Year, Lisa Lieb, helps people do!
We caught up with Lisa to learn more about what the award means to her, and why traveling by bike is such an incredible experience.
What does it mean to be Trek Travel's 2019 Guide of the Year?
This award is such an honor when you take a look at the entire field of Trek Travel guides. Every single one of them is amazing—just ask any Trek Travel guest and they will tell you that their guide was the best and MADE their trip! I am humbled that I was chosen from that field. I take pride in my job and I absolutely love experiencing the world by bike.
"Trek Travel provides an avenue where I can take people through unique landscapes, unfamiliar cultures, and culinary experiences while making unforgettable memories—all from riding a bike."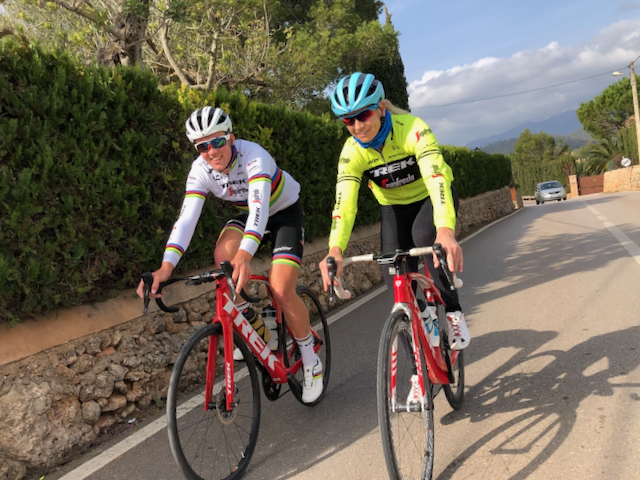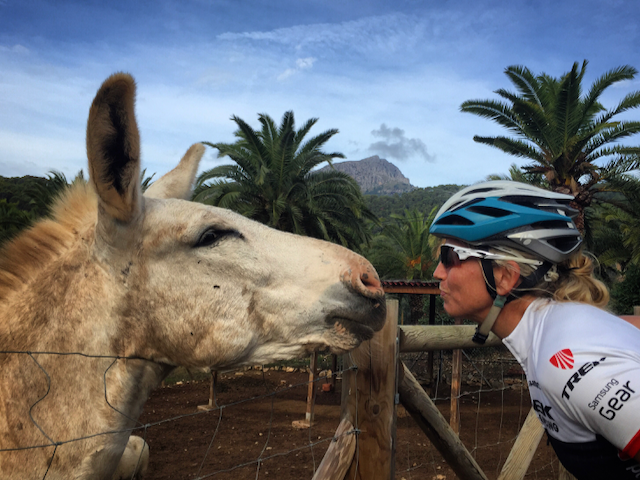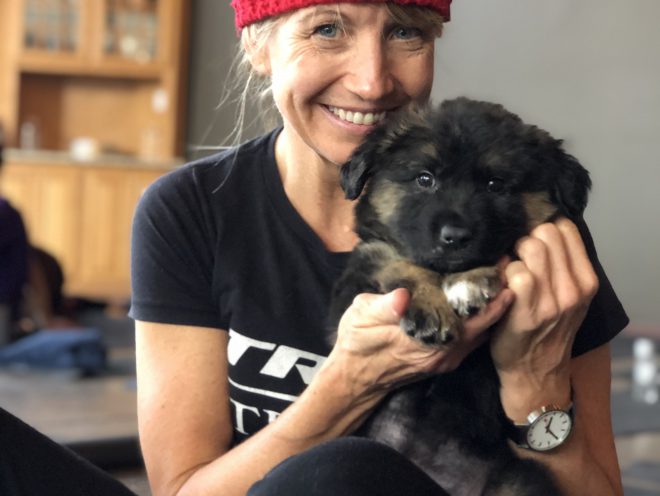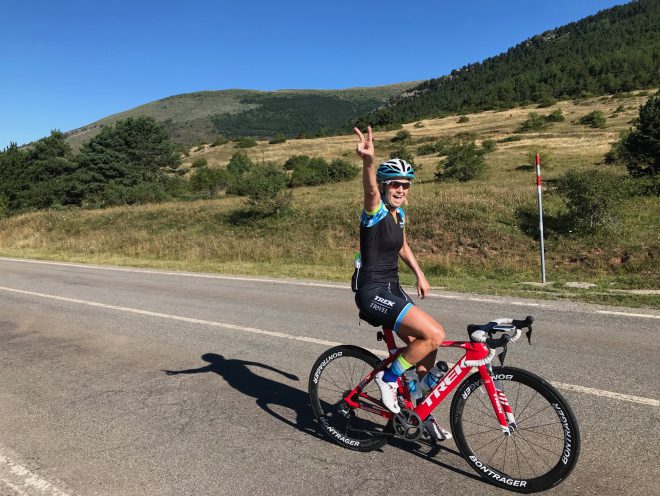 What's your favorite Trek Travel trip?
Every trip and ride I've guided is special and unique in its own way, thanks to the amazing people I experience them with. One trip I love and have guided many times is our Pyrenees Sea to Sea.
The trip starts on the Atlantic coast in Saint-Jean-de-Luz, France and ends in the Mediterranean coastal village of Castell-Platja d'Aro in the Costa Brava region of Spain. The route goes through the entire Pyrenees mountains that are along the border of France and Spain. Every day is an absolutely epic day of riding up and down massive mountain passes with views that make an imprint on your soul.
"Seeing all the guests go through their own journey to make it across those mountains is something that impacts me every time. I feel so grateful and privileged to be a part of their experience and proud to have been there to help make their trip possible."