How to put your bike on a trainer
Winter is coming, but you don't have to stop riding!
Indoor cycling is a great way to keep riding when it's too cold to head outdoors. Here's how to set your bike up on your trainer, plus our top tips for an amazing indoor ride.
How to attach your bike to 3 common trainers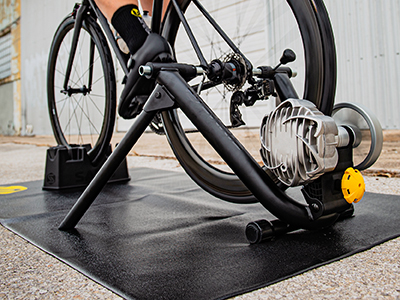 Wheel-on trainers
These trainers attach at the axle of your bike's rear wheel and are an easy way to ride inside without all the fuss. If your bike has disc brakes, you'll want to look into purchasing a thru axle for your rear wheel so it connects easily to the trainer. If your bike has rim brakes, you'll likely need a trainer skewer to get your bike set up.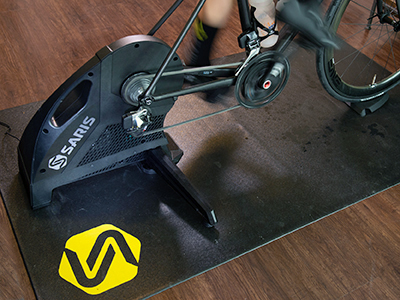 Direct drive trainers
To connect your bike to a direct drive trainer, you have to remove your rear wheel entirely and set your bike directly on the trainer's built-in cassette. Direct drive trainers are generally quieter and provide a more realistic ride feel than wheel-on trainers.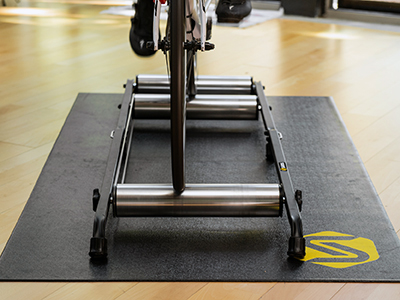 Rollers
Rollers consist of three cylindrical drums (rollers) attached to a platform. They require minimal set up, you don't need to do anything to your bike to ride them, and they're ideal if your goal this winter is to work on your bike handling skills. Please note: you DO need to have good balance to ride rollers. So if you're new to rollers, be sure to set them up close to a wall or in a doorway so you can reach out and steady yourself.
Wanna ride with friends? Get a smart trainer!
Smart trainers let you connect to a computer to measure your power output, automatically adjust your resistance to mimic real rides, and supply you with metrics to track your performance. And, they can wirelessly connect to your favorite training apps, like Zwift! They generally require a bit more setup time than other trainers, but it's worth it if you're looking for a trainer that lets you turn your stationary miles into fun and engaging workouts and even ride online with friends. You can find both wheel-on and direct drive smart trainers.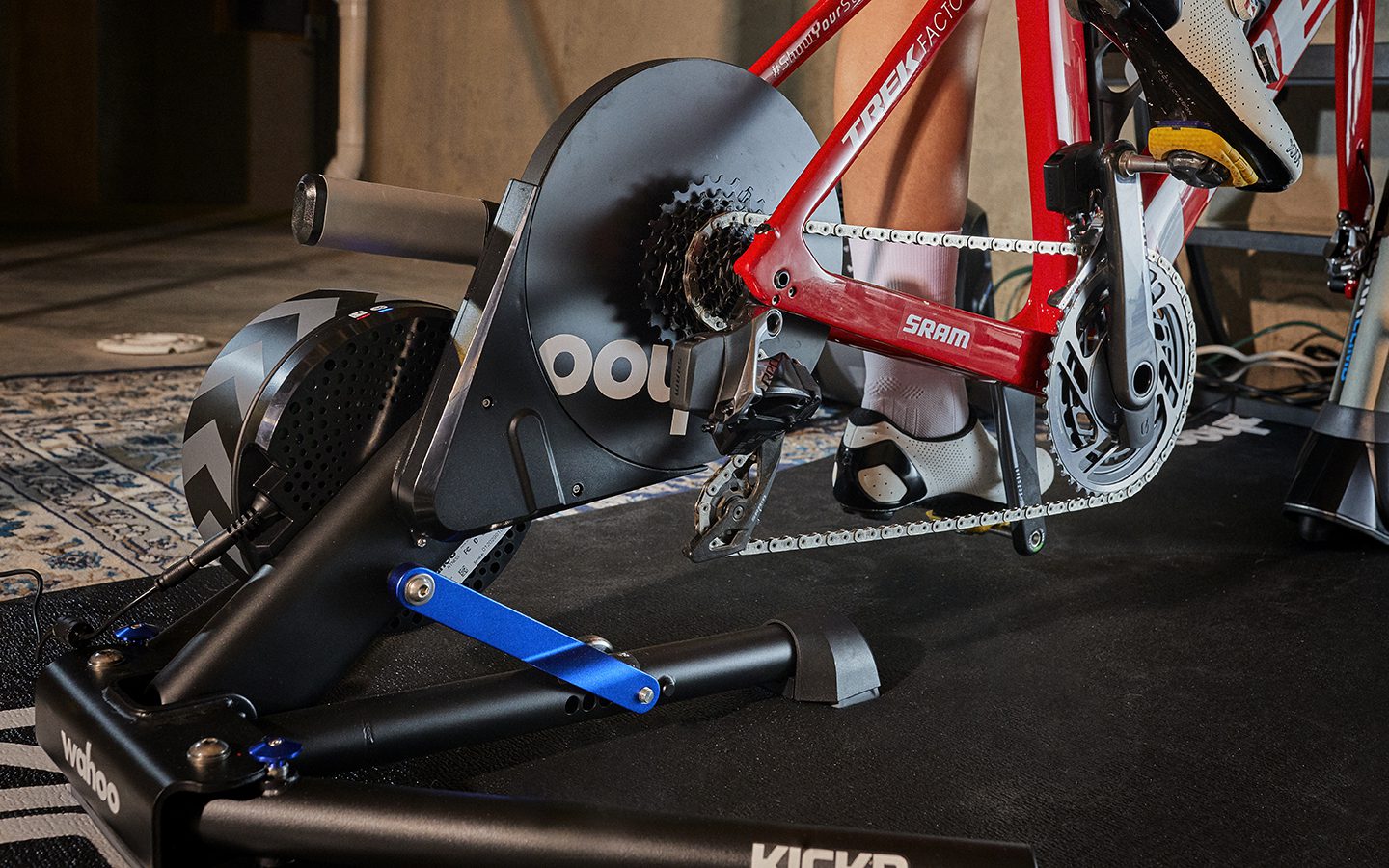 Three tips for a better trainer setup
Lay the groundwork
Indoor riding can get super sweaty, so you'll want a mat or old carpet to put under your bike to catch sweat and dampen any sound while you ride. If you ride inside a lot, you might want to add a sweat guard to your bike and set up a fan, too. And if the carpet or mat doesn't keep your front wheel stable enough, try using a climbing block. It'll help keep your wheel from shifting around while you hammer out a sprint or climb.
Stay powered up
We recommend setting your trainer up close to an outlet. This is especially important if you have a smart trainer, as they have to be plugged in to work.  Even if you don't have a smart trainer it's nice to have an outlet nearby should you want to watch TV or charge your phone.
Fuel your ride
Because you're likely to sweat more riding inside than on your typical ride outside, it's important to have easy access to hydration and nutrition. Put snacks and water on a nearby table to ensure you fuel your ride properly. If you find yourself riding on the trainer for hours at a time, consider getting a trainer desk!