A better box for a healthier planet
What we're doing about the messy business of bike packaging
A better box for a healthier planet
What we're doing about the messy business of bike packaging
Bike packaging is a messy business. Shipping bikes over long distances while ensuring they all arrive showroom-ready requires a lot of forethought and, tragically, waste.
The less a bike moves in its box, the better condition it will arrive in at the store. But keeping a bike from moving in its box has traditionally required an array of small plastic parts: zip ties, bubble wrap, cassette protectors, and other miscellaneous landfill fodder. When multiplied by the number of bikes shipped by the cycling industry every year, these small parts really add up.
We're on a journey to address our impact through a broad set of sustainability initiatives, from an internal move to renewable energy to continued partnerships with clean tech recycling companies that turn plastic waste into Bontrager products.
Reducing our reliance on non-recyclable packaging has been a behind-the-scenes effort for years. And we feel we're in a position to share our progress. While we're not where we want to be yet, we're closer than we've ever been—and we have a roadmap for reaching our end goal.
Beginning in May of this year, our most popular bike model began its journey to retailers in completely overhauled packaging that reduced the number of non-recyclable pieces from 22 to 12.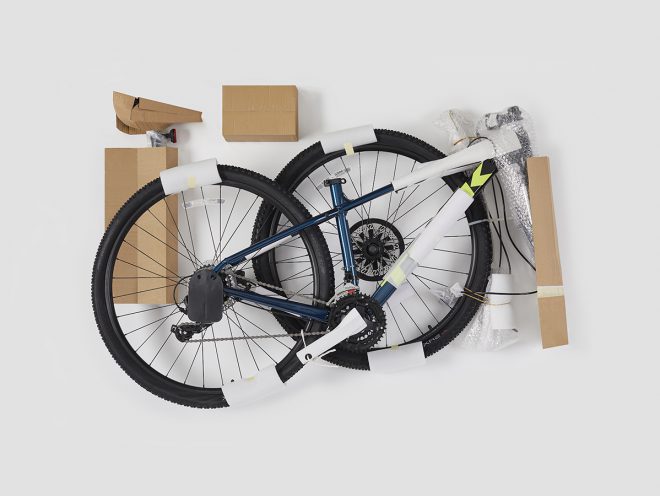 Marlin packaging before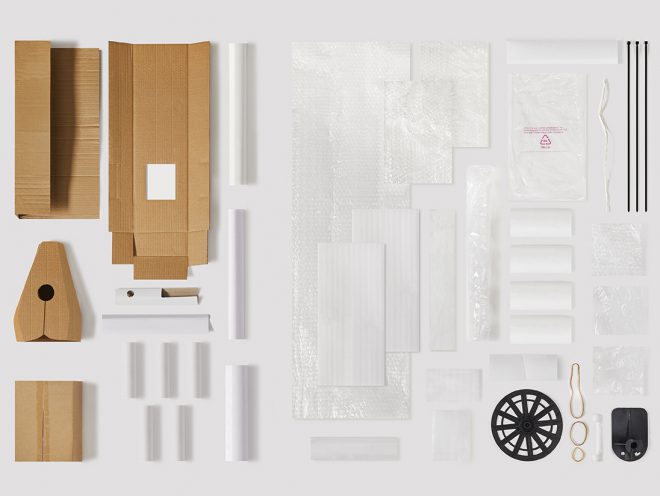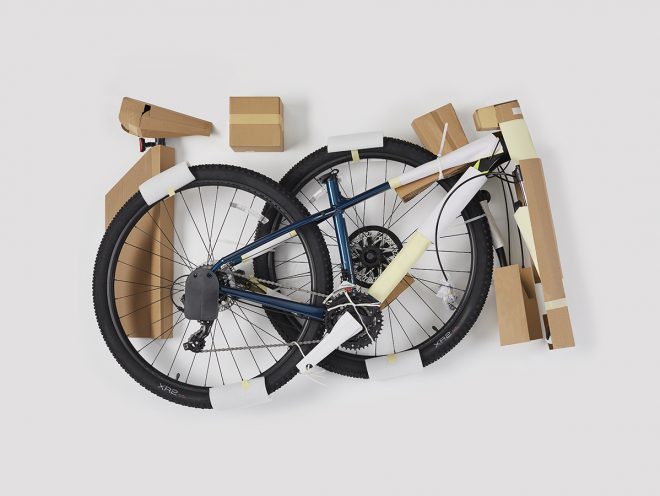 Marlin packaging after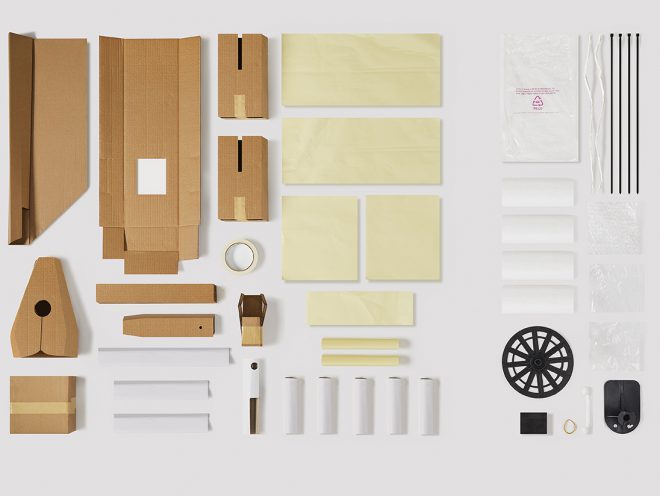 These packaging changes eliminated 50,000 lbs. of plastic waste in a single year. By 2021, our bike packaging will be plastic-free aside from two small plastic parts.
While removing 10 pieces of plastic may seem like a small thing, these small hinges swing some big doors. In our production cycle from May to December 2020, we'll eliminate 50,000 pounds of plastic waste.
All of this is good news, but our journey isn't over. We plan to reduce those 12 pieces to just two plastic parts by the end of next year. Stay tuned.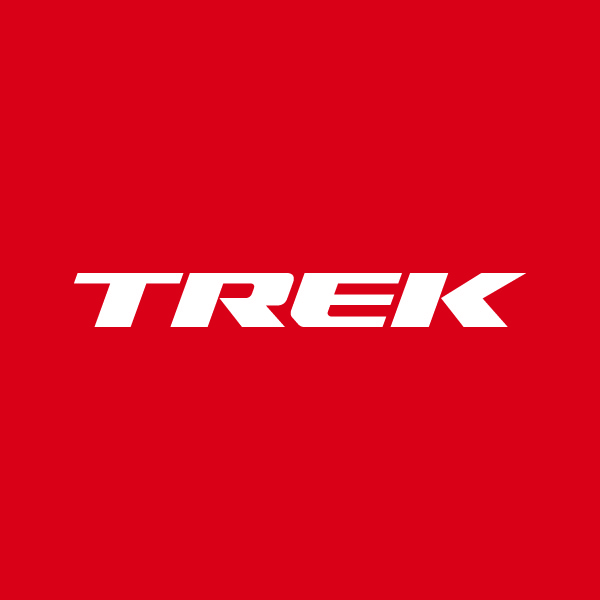 About the Author: Trek
Our mission: we build only products we love, provide incredible hospitality to our customers, and change the world by getting more people on bikes.