Your work should be more than a job. At Trek, it is.
Looking for a sign to make a meaningful career move? This is it.
Ever dreaded waking up in the morning for a job? Yeah, we've all been there. It's not fun. And that's exactly why we do things differently at Trek. We believe work should be fun and meaningful—and we know it can be both.
We're recruiting for hundreds of open positions in Trek retail stores, including roles like Service Tech, Service Manager, Store Manager, and Sales Manager. If you're thinking, "Sounds sweet, but I don't know enough about bikes," you should know we care a lot more about your people-skills and what makes you the person you are. (Trust us, we can teach you everything you'd ever want to know about bikes. And we will.)
You should also know working at a Trek store isn't your typical retail job. Here, you change the world by getting more people on bikes. Your day-to-day has purpose and value, and you get to work on a mission-driven crew that puts a premium on fun.
And most importantly, you'll never dread waking up for work again.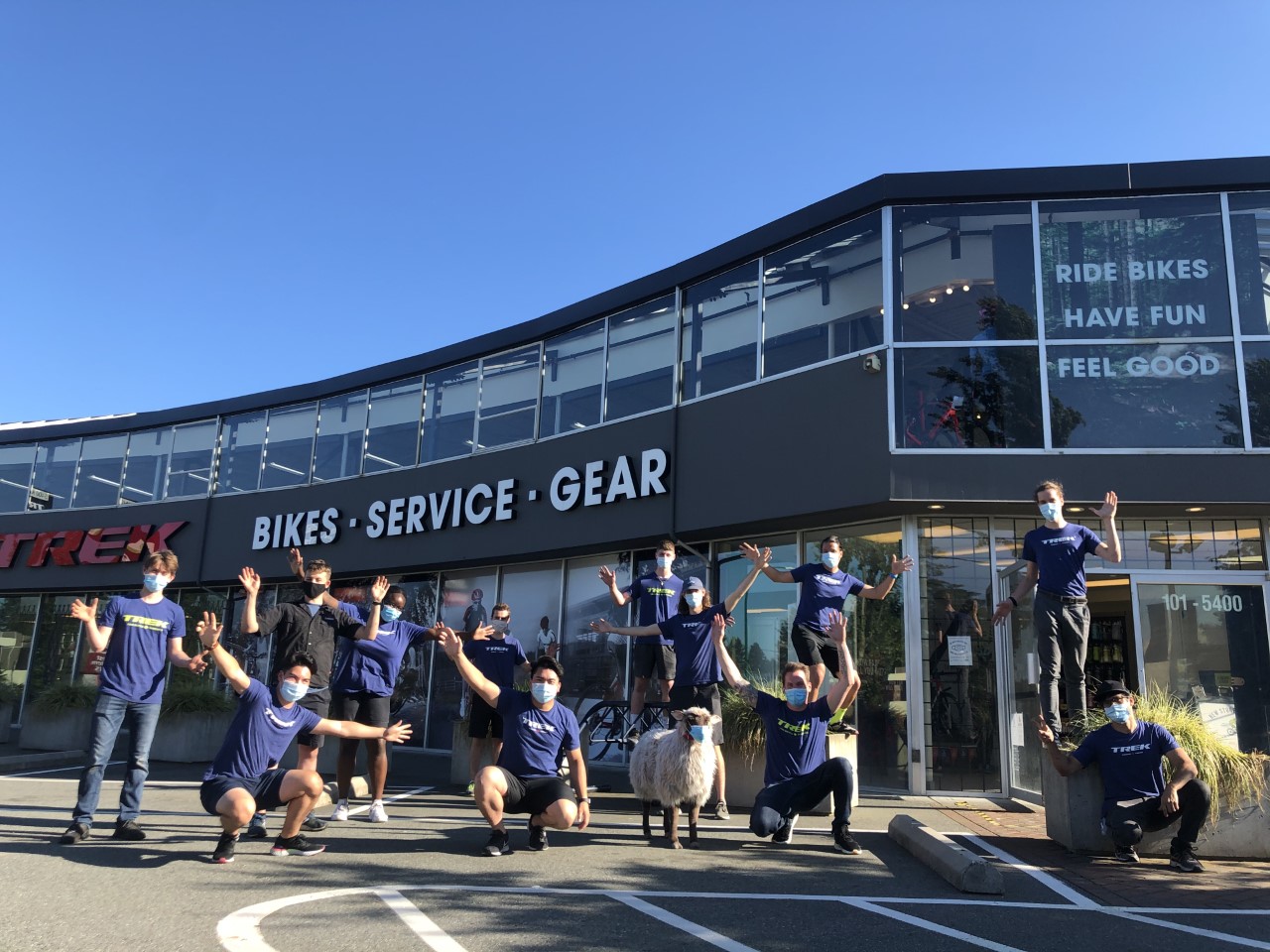 5 reasons you should consider Trek Retail for your next career move
1. The "Ride bikes, have fun, feel good" culture
When you work at a Trek store, you're part of a company culture that puts people first and uses business for good. It's work that's easy to love. And you know the saying: love what you do and you'll never work a day in your life.
2. You don't need to be an expert mechanic (we'll teach you)
Yes, Trek is a bike company. But it's a hospitality company first. So, we're interested in how well you connect to people. If you don't have expert skills in bike mechanics yet (and even if you don't know how to ride a bike!), we'll train you.
3. Great work environments
Trek service centers are equipped with awesome gear, including top-of-the-line tools and new technologies. We believe there's a right tool for every job, and we're invested in setting up our service centers to be the absolute best.
4. Many roads of opportunity
Retail can be an awesome starting point for a career with Trek, and many Trek employees have leveraged retail experience into roles at Trek Headquarters. Plus, as we expand to new regions and districts, we're also expanding opportunities for retail employees beyond a single Trek store.
5. Amazing benefits starting at 20 hours per week
Trek retail employees get great benefits—and not just if you work 40 hours. Part-time employees get access to amazing benefits, including healthcare, by working as few as 20 hours per week.