How to be seen
Tips to help you stand out when you're sharing the road
How to be seen
Tips to help you stand out when you're sharing the road
Research shows that cyclists drastically overestimate the distance at which they're detectable by motorists. Unless you're actively doing something to increase your visibility out on the road, you may not be seen at all. And that's an alarming reality. But there are some simple steps we can all take to better stand out in the saddle.
Use daytime running lights (DRLs) on every ride and always opt for hi-vis apparel that highlights your body's moving parts and contrasts with your environment.
If you only do one thing, do this
Using front and rear lights on every ride is the best (and easiest) thing you can do to stand out to motorists on the road. But not all lights are created equal.
Bontrager Daytime Running Lights are designed with specific focus, flash, and range to help you stand out from a from a meaningful distance on every ride, day and night.
You can learn more about DRLs here.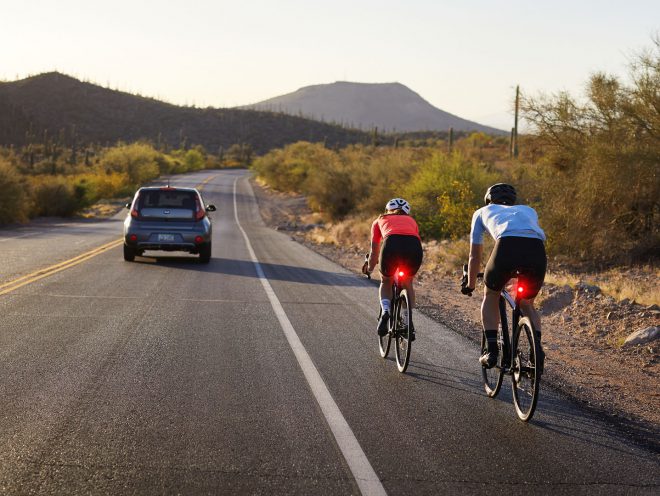 Opt for hi-vis apparel 
Wearing gear that contrasts with your environment is another important aspect of standing out when you're on the bike.
During daylight hours, you should wear fluorescent apparel and accessories that help drivers see you.
When the sun is down, you should opt for apparel with reflective elements for more visibility in the dark.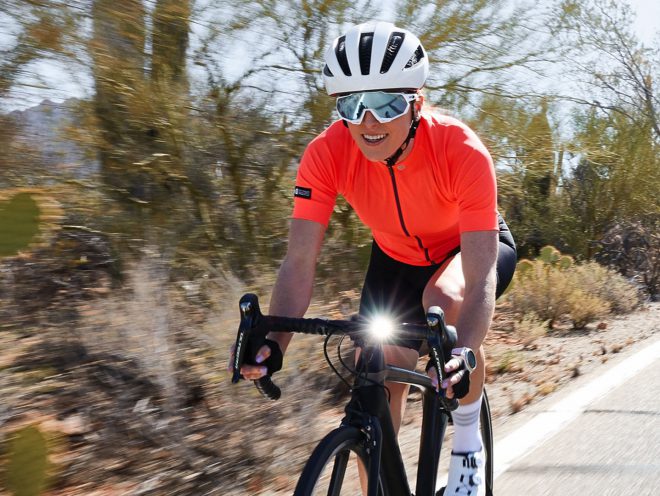 Highlight your body's moving parts
Our brains have the uncanny ability to recognize other human beings. This is called "sensitivity to biomotion" and it's the reason why you should always highlight your body's moving parts when you ride.
On a bike, the unique up and down pedaling motion is what makes you recognizable as human. By calling attention to this movement with fluorescent socks, shoes, covers, or warmers, we can increase our overall detectability.
Oh—and this probably goes without saying, but no matter what time of day or how far you're riding—always, always wear a helmet.