A truly out-of-this-world Domane
Sir Richard Branson's custom Unity 22 Project One Ultimate
A truly out-of-this-world Domane
Sir Richard Branson's custom Unity 22 Project One Ultimate
On Sunday, July 11, Sir Richard Branson took to the skies and reached the edge of space in the first fully crewed flight of the VSS Unity 22 spaceship.
The custom Domane Unity 22 Project One Ultimate was designed through Trek's Project One Ultimate custom bike program exclusively for Sir Richard Branson to commemorate this thrilling moment in history.
Resembling the design of the VSS Unity spaceship, the bike features a rare white fade over chrome paint scheme using the same aerospace-grade paint as the Virgin Galactic vessel. The frame is finished with a metallic blue pearl topcoat.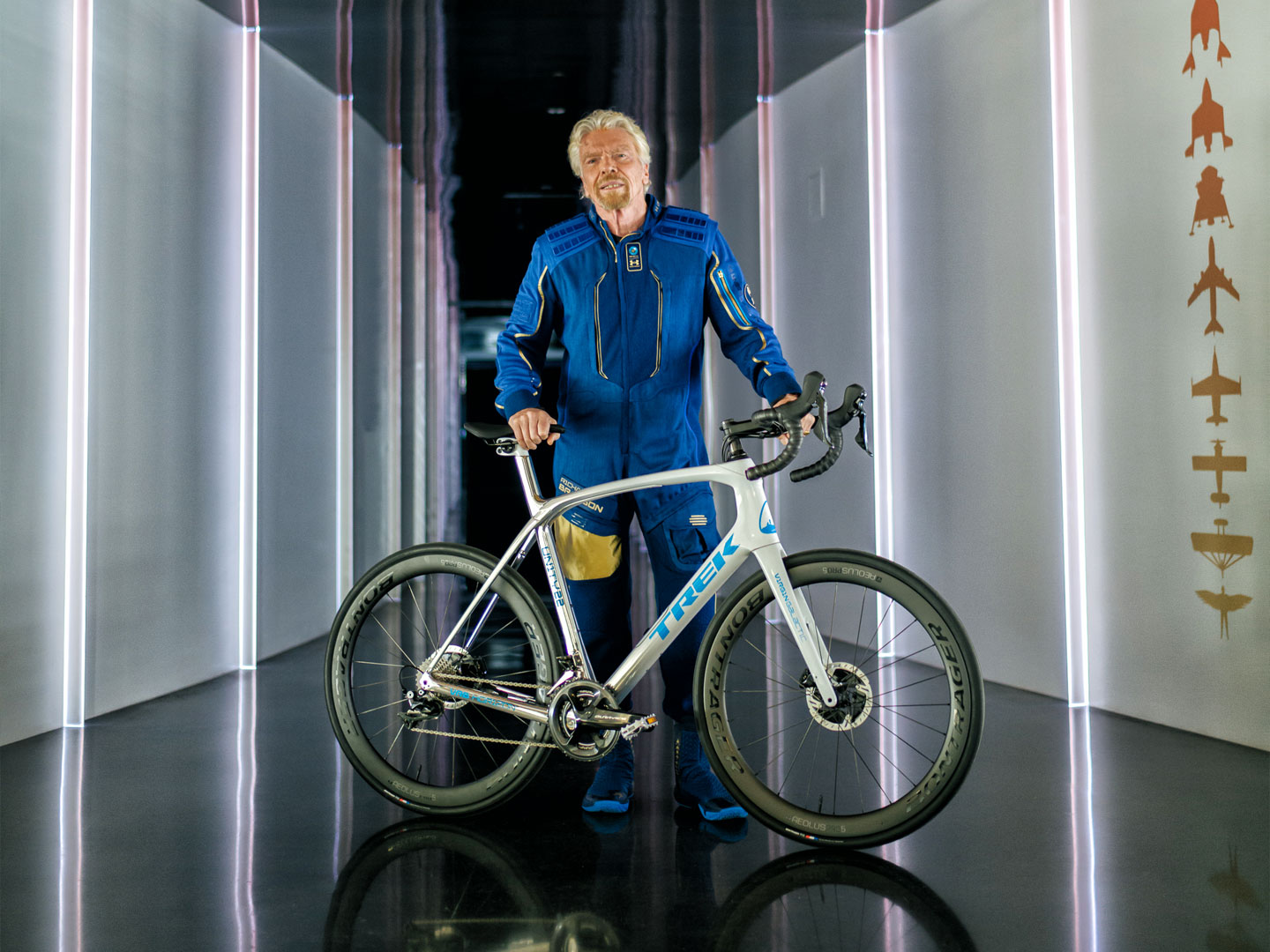 Sir Richard Branson at Spaceport with his custom Domane Unity 22 Project One Ultimate.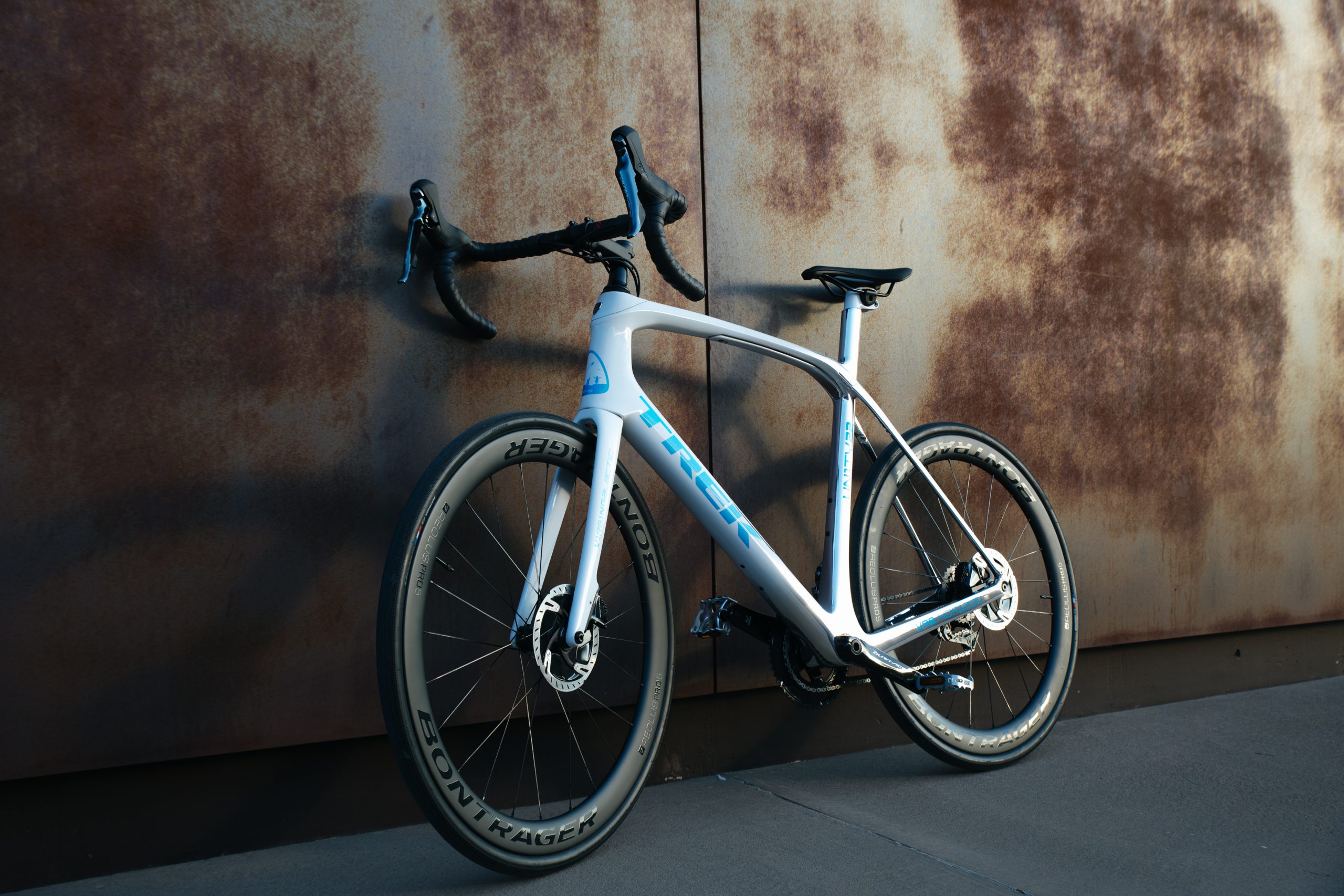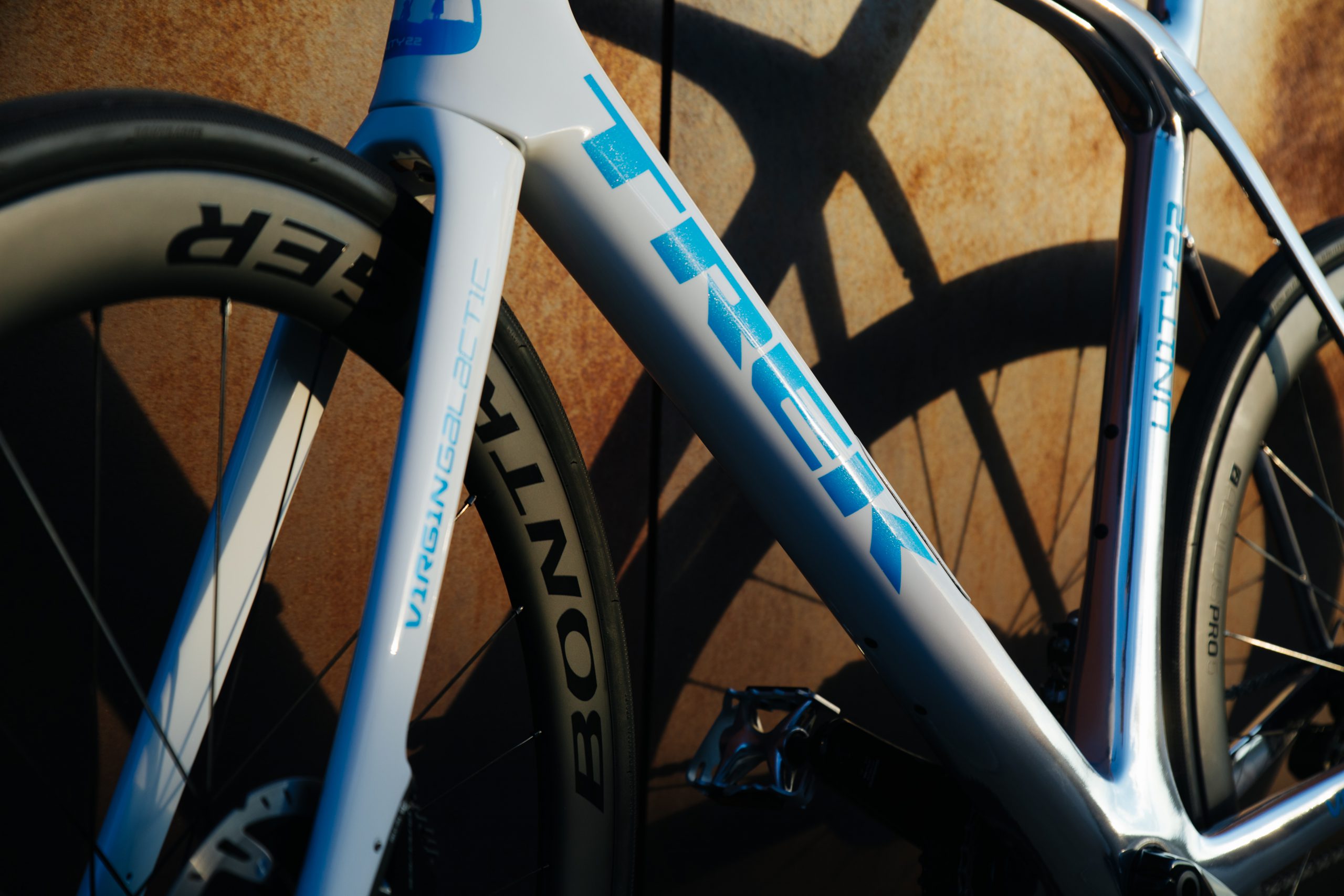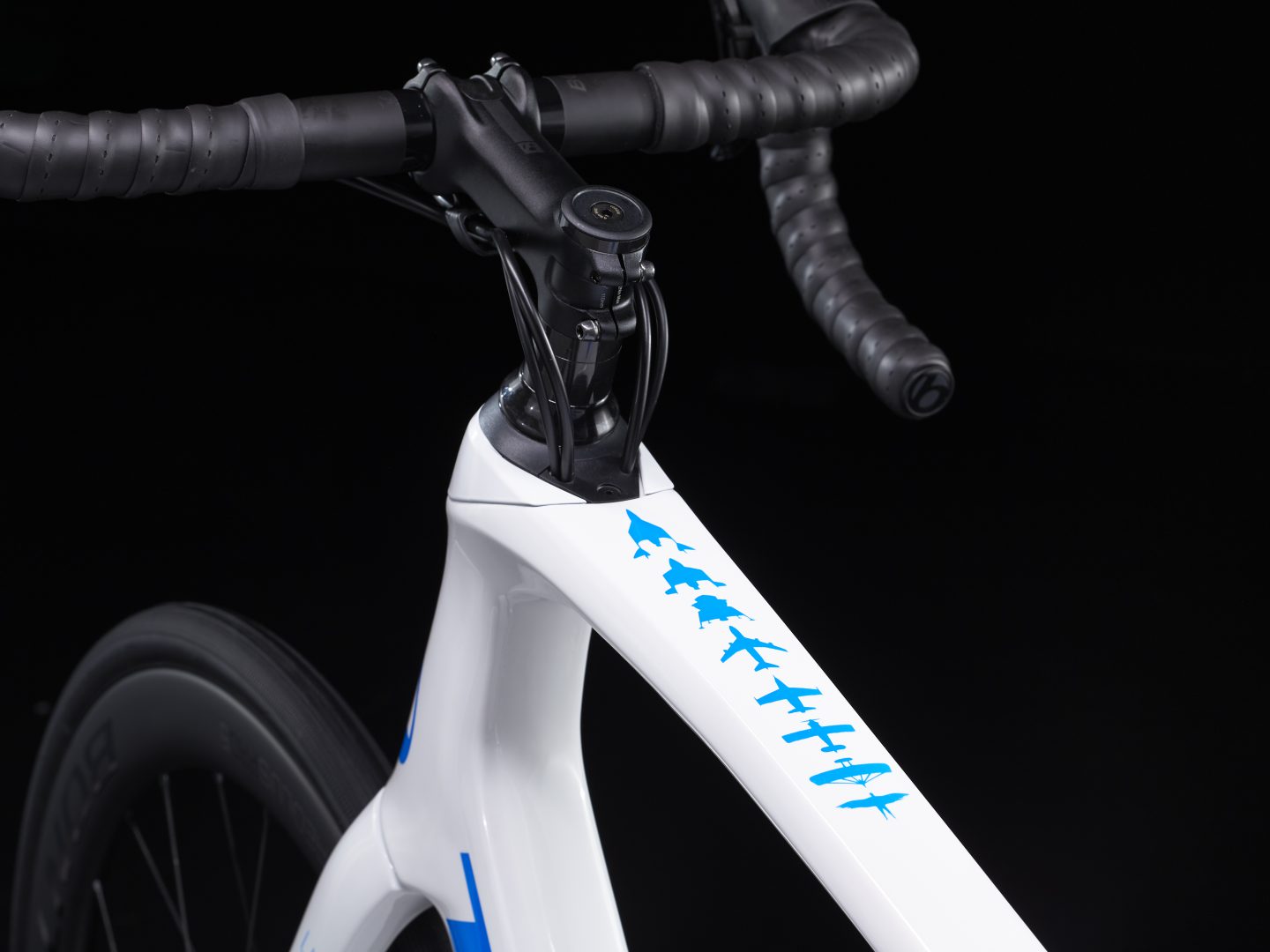 The bike's top tube showcases the history of flight. This same design is featured on the VSS Unity 22 spaceship.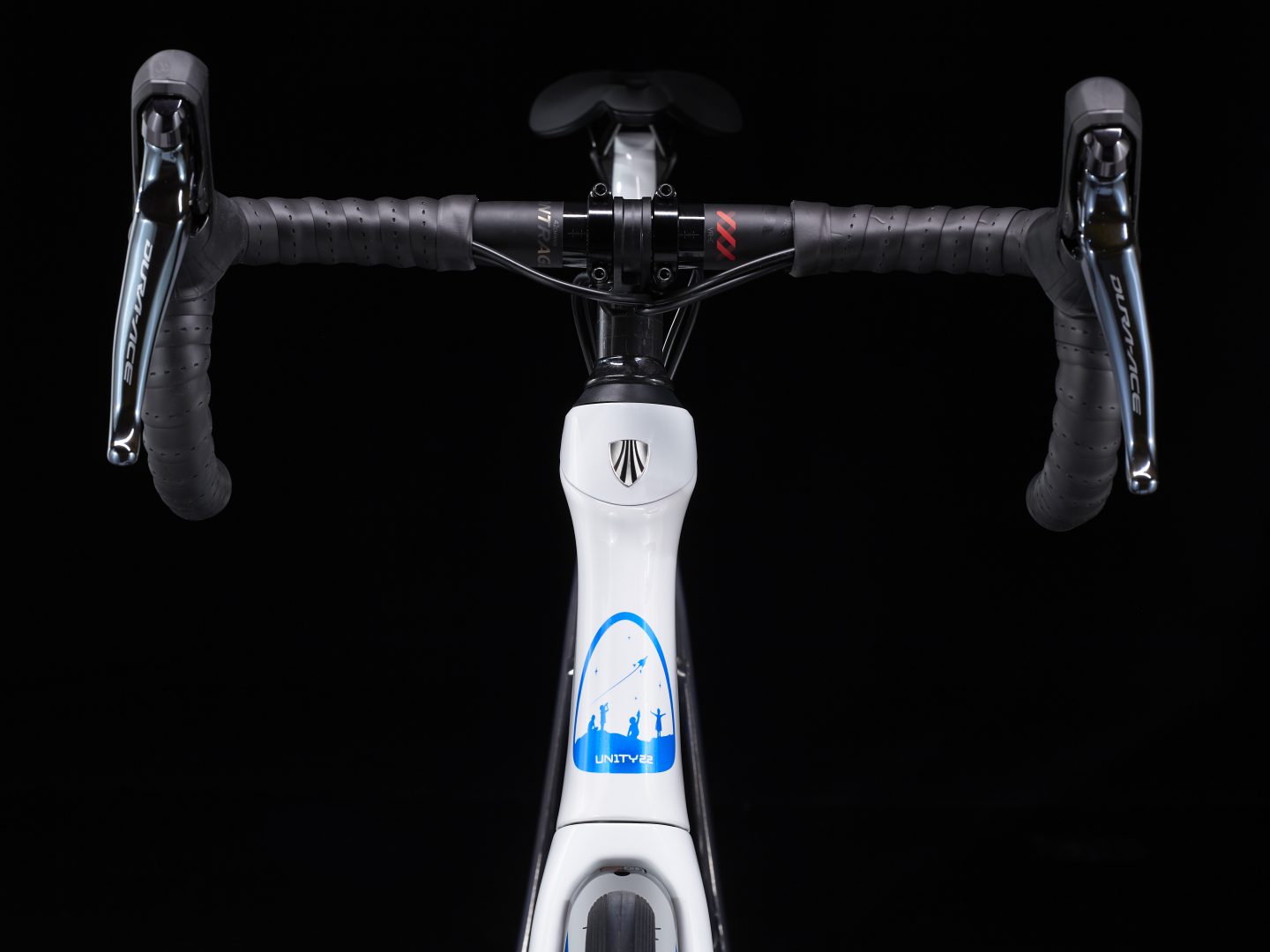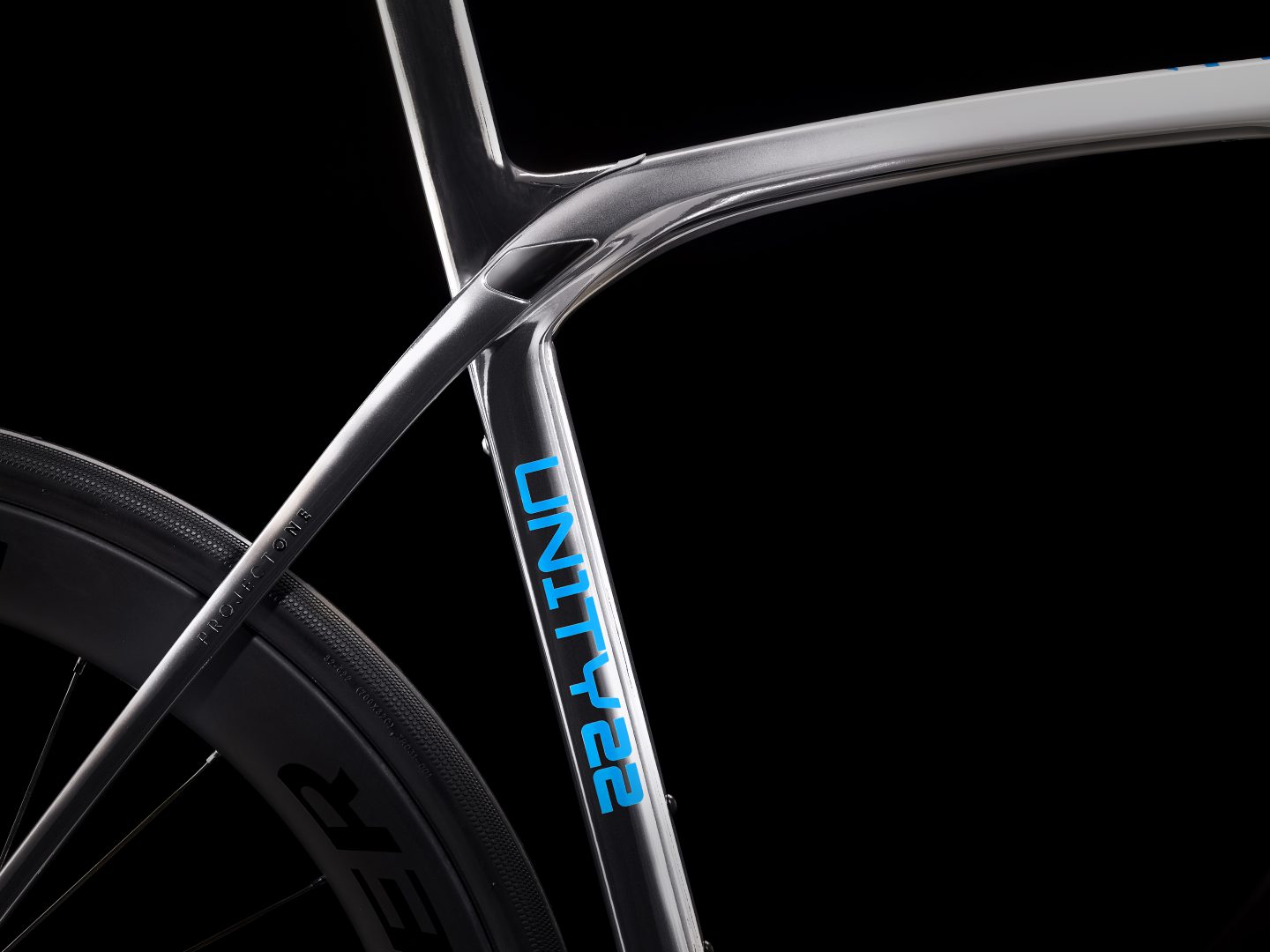 The mission's name, in metallic blue pearl, adorns the seat tube.
Trek's small but exciting part in celebrating this epic voyage to space with Virgin Galactic underscores our shared commitment to technology, innovation, and pushing the boundaries of mobility.
There's a custom bike for every dreamer—including those who dream of going to space. To get started on your dream bike, explore the Project One custom program.