GRiT and glory
How NICA's Girls Riding Together initiative is working to end the gender disparity in mountain biking
The girls arrived one by one, gathering in the grassy field as a blanket of clouds spread across the pale blue sky. They leaned against their bikes and chatted in anticipation. Goosebumps dotted their arms and legs, both from the bite of the crisp autumn air and the excitement of what was yet to come.
Their voices fell to a murmur. The women they had been waiting for had finally arrived. Idols previously mythicized by the distance of livestreamed races and the façade of social media were suddenly standing right there in front of them.
And now, they were going to ride together.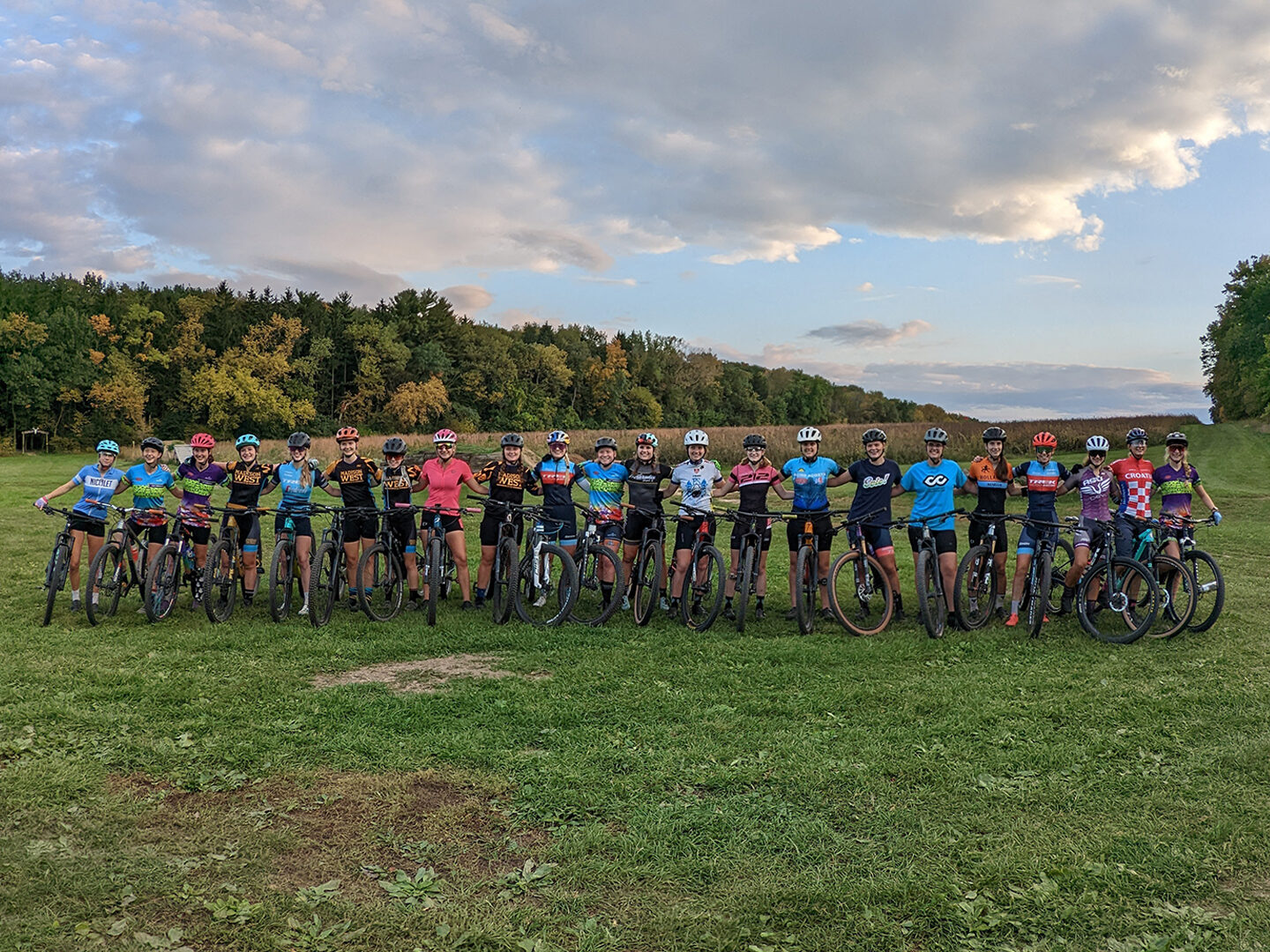 The National Interscholastic Cycling Association (NICA) aims to build strong minds, bodies, and communities through cycling. It's a way for student-athletes to have fun, hone their skills, and get involved in a healthy hobby they can enjoy long past graduation.
The organization is growing at an incredible rate, with 30 leagues spanning the country from Maryland to Northern California. Yet there's still a glaring gender disparity in the sport — currently, 77% of NICA athletes are boys, and 75% of coaches are men.
NICA rolled out their Girls Riding Together (GRiT) initiative to create more opportunities for women and girls to experience the sport of mountain biking. GRiT started in 2018 and gained official staff in 2020. Now, with structure and support, the organization is starting to take off.
But according to Emily Green, the NICA GRiT Program Manager, the ideal future of the sport is one where initiatives like GRiT don't need to exist.
"When there are enough women and girls, when we can truly see ourselves in the sport, we won't need to go the extra mile to get them to enter in and become a part of the community," she says.
GRiT is also focusing their efforts on bringing more girls from underrepresented communities into the sport.
"Mountain biking is transformative," Green says. "Everyone deserves to be able to experience the sport and see themselves in it."
GRiT's efforts are two-fold, with a focus on recruitment and retention for both riders and coaches. The organizers understand the importance of representation and how empowering it is to have mentors who look like you and can directly relate to your experiences.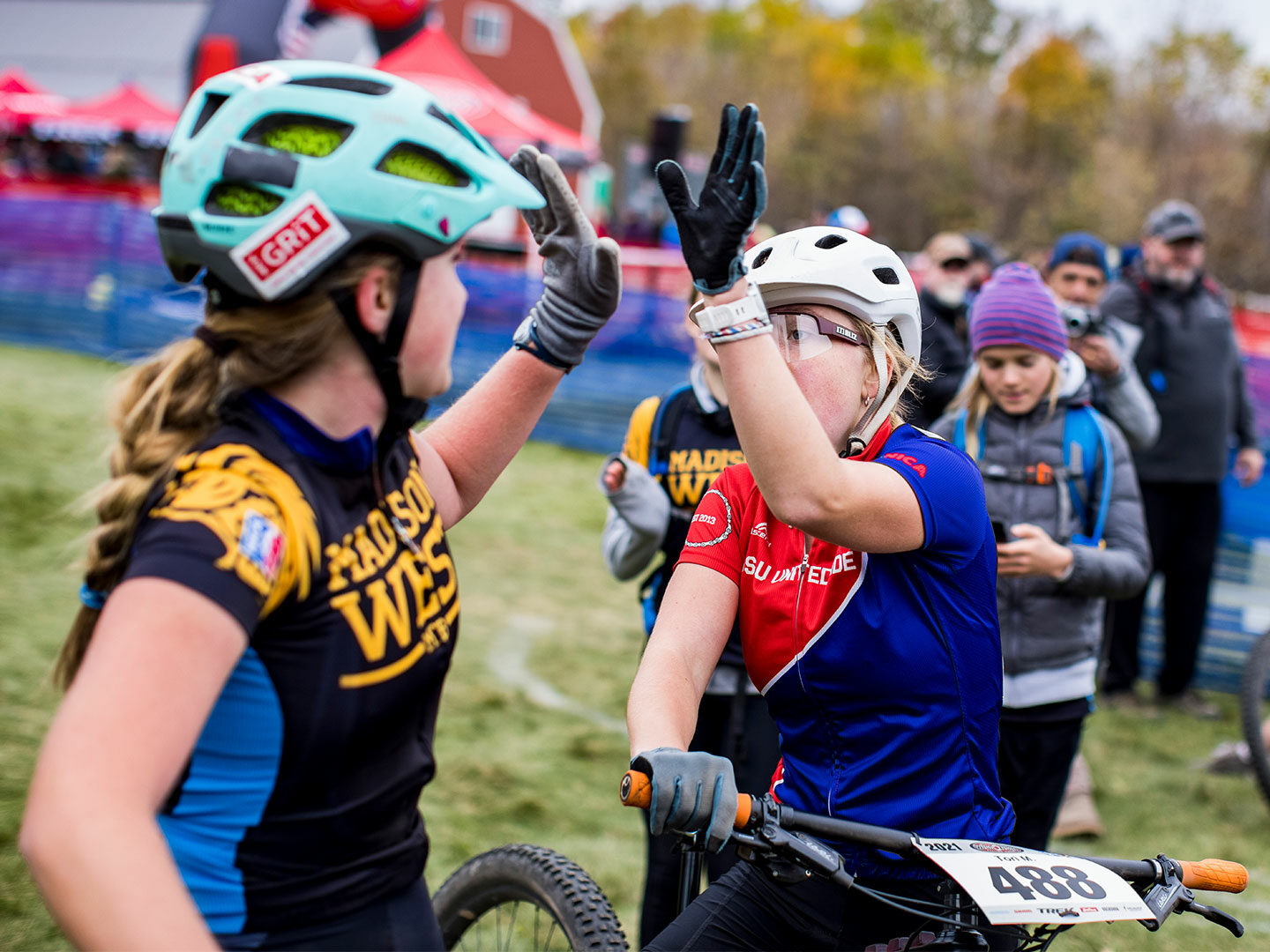 On the recruitment side, GRiT organizes girls-only events to teach basic mountain biking skills and allow girls to try the sport in a safe setting. They host coach recruitment days to help women gain more confidence on the bike and feel better about leading a team. They also organize events for existing coaches to get together and learn how to bring more girls into the sport and keep them coming back. These events provide the women with a space to get together, share advice, and discuss topics like how to set boundaries and have difficult conversations with fellow coaches and team members.
On the retention side, GRiT holds various events — from trailside repair clinics to fireside hangouts — to help foster a community where girls can get together to support one another, build relationships, and boost their confidence on the bike. These events help take the intimidation factor out of the sport and make race weekends a lot more fun.
"The girls are often encouraging each other to race," Green says. "It's really an environment of, 'If you try it, I'll try it.' Middle school is a tough time, but this kind of experience is incredibly helpful for a lot of girls in GRiT, both on and off the bike."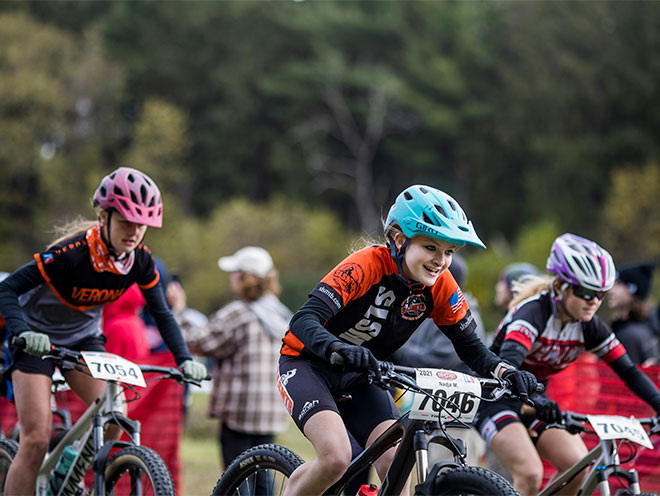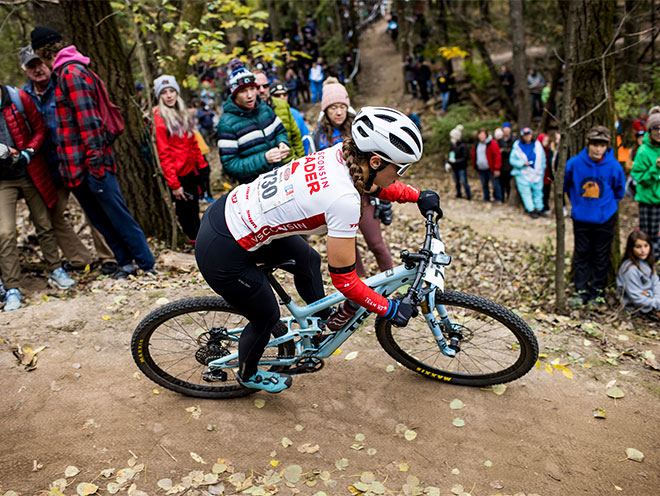 And it's exactly because of this two-fold focus that, on a Thursday evening in October, the week of the 2022 Trek CX Cup, 20 girls and the GRiT support staff found themselves standing in a field awaiting the arrival of two of Trek Factory Racing's marquee women athletes. And then Madigan Munro and Evie Richards rolled up to their group.
This retention-focused event, held at Trek Headquarters in Waterloo, WI, was designed to give the girls a clearer picture of their future selves with women who know what it's like to be young girls entering the sport.
The first come, first serve signup for the intimate affair filled up in just over an hour.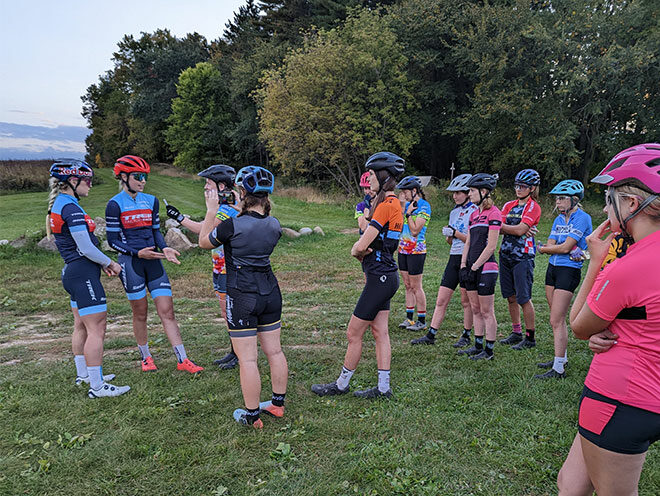 For the rest of the evening, the girls rode Trek's private trail system with the pro riders and talked about technical aspects of the sport, like speed and handling. They also discussed deeper topics like what it's like to be a female mountain biker in a male-dominated space.
"It was a great opportunity for the girls to see that these women aren't just athletes, but people," Green says of the event. "And, in turn, it helped the girls who attended become even better mentors to younger riders on their teams."
Some of the GRiT riders interviewed Richards and Munro for school projects. They asked them about everything from foot positioning to managing pre-race stress. During the event, Richards talked about menstrual health, personal insecurities, and needing alone time in the throes of the pro circuit. Munro spoke to her experience in NICA, how she prioritizes having fun on the bike while training for the world's toughest races, and what it's like to be a professional athlete and a full-time student.
Richards and Munro had fairly different introductions to the sport— Munro rose through the ranks after getting her start on a NICA team in Colorado, but Richards grew up in Malvern, England, where NICA doesn't exist. Both women spent most of their early days riding primarily with male cyclists — an environment they enjoyed, but one that still felt lacking.
"When I started riding, there weren't any girls who rode near me," Richards says. "I loved having boys as friends, and I've always thrived off chasing them in efforts and being pushed to my limits on our rides.
"But as much as I loved the boys' company, it would have been nice when I was young to be able to gossip with other girls about growing up or chat about what color I wanted to paint my nails. I missed having girls as friends.
"When I did the NICA group ride in Waterloo I was amazed. It was so cool to see so many young female riders all together just having a sociable group ride. For me, when girls came together, it was often at a selection camp or at the start of a national championship race, so it was always a very competitive environment."
A lack of young women riders was not only devoid of female connection, but it also meant a lack of gender-specific competition.
"When I was growing up, there were a lot of male categories," Richards says. "Which meant you raced CX against the boys or much older girls in the MTB category."
"It was always easier for the boys to push themselves to the max because they had so many people in their field," Munro adds. "Just knowing there are more girls in the sport and people to push you is really important."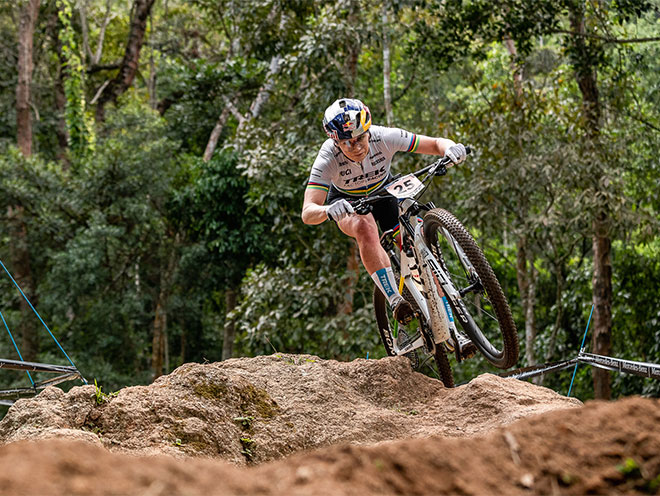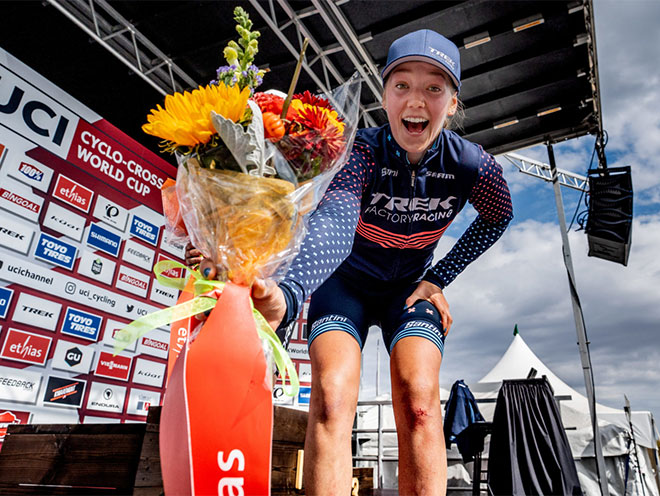 Although it's been several years since Munro and Richards were racing at an entry level, their experience resonated with the girls in GRiT, who often compare themselves to the boys on their team and struggle with issues unique to girls in the sport.
"I think I've struggled most with guys in the cycling world not understanding that I'm different from them and that I know what my body needs and when it needs it," says Anja Lanser, a GRiT Ambassador who had the chance to take part in the event.
"I tend to compare myself to others, even those of the opposite gender," says Sydney Welch, another GRiT athlete. "I realize that's not fair to them or to me. But GRiT pre-rides have really helped me. They give me a chance to talk to other girls and women about my concerns."
"Having someone to look up to and surround yourself with, women with the same goals and same energy in the sport, is super valuable for new and young riders," Munro says.
GRiT not only gives girls a chance to find mentors and companions in the MTB world, but it also gives them the chance to serve as leaders in their communities. GRiT student ambassadors help recruit new riders, demo skills, and play a key role in voicing what female student-athletes need to thrive in the sport.
"It makes me feel like I'm not alone," Lanser says of her role as a GRiT ambassador. "A lot of people will say you're not alone, but you don't actually believe it until you have people on your side expressing how much they look up to you.
"I've never felt as needed or as loved as I do in GRiT," she says. "And I learned that the love I give out can also be reciprocated."
If you or someone you know wants to get involved with GRiT, you can learn more at https://nationalmtb.org/grit/. You can also tune in to the GRiT Speaker Series, where women in the cycling industry — from riders to coaches, mechanics, and more — share their experience with the sport.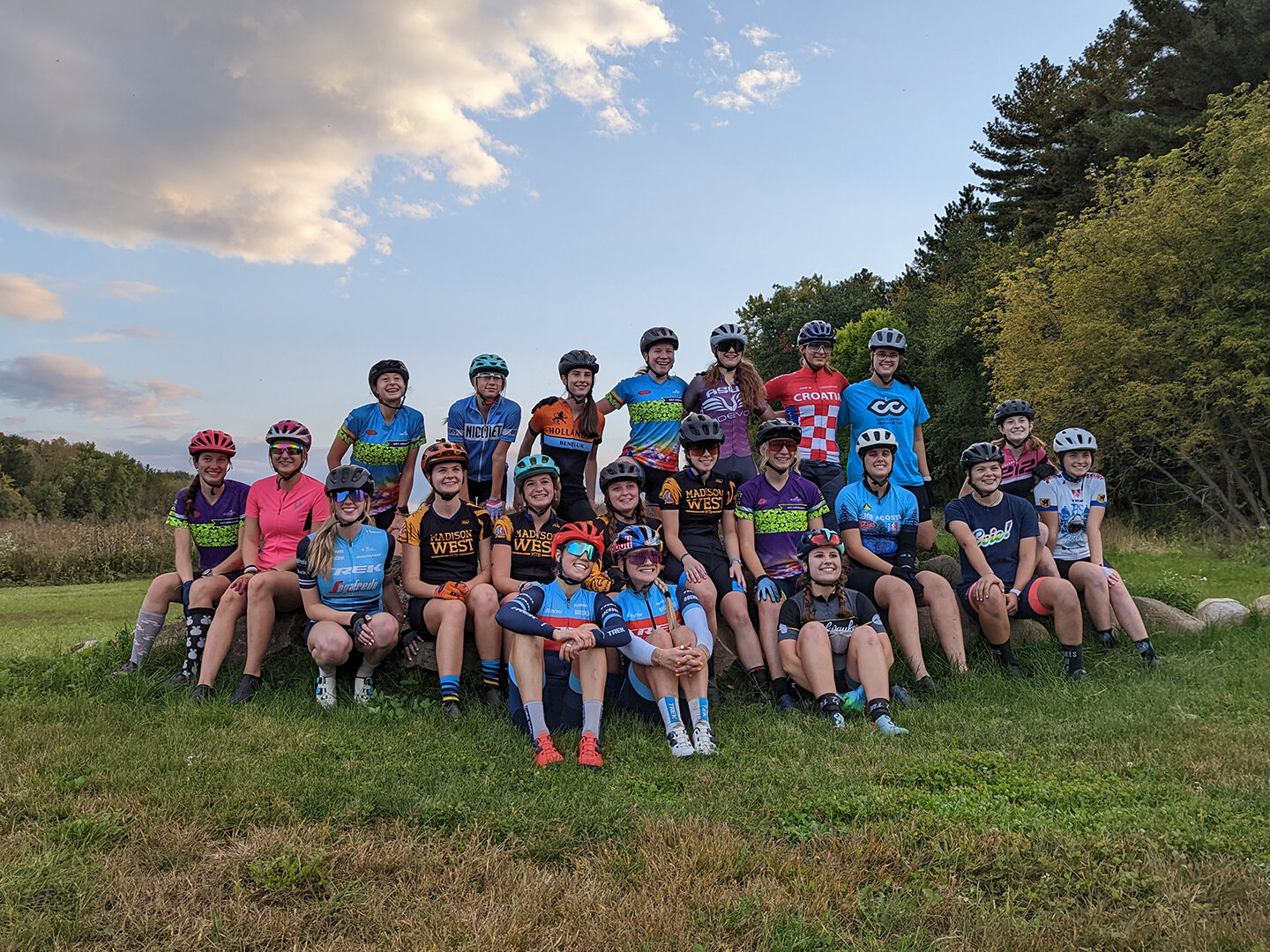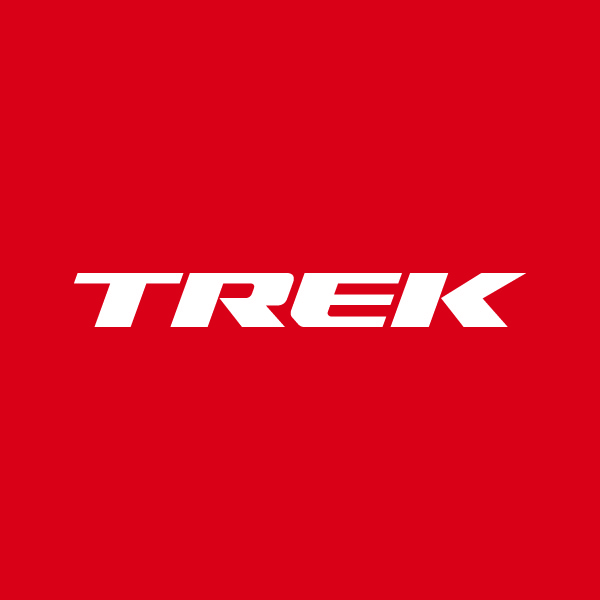 About the Author: Trek
Our mission: we build only products we love, provide incredible hospitality to our customers, and change the world by getting more people on bikes.