Domane AL: The road bike for wherever your road takes you
The all-new Domane AL Disc is right at home wherever it roams, from long endurance rides to gravel and even the front of the pace line. If you're looking for a wallet-friendly ride for speed, fun and adventure, this is exactly the road bike you've been waiting for.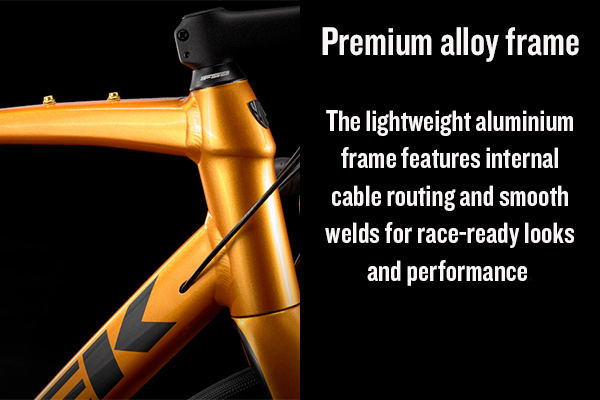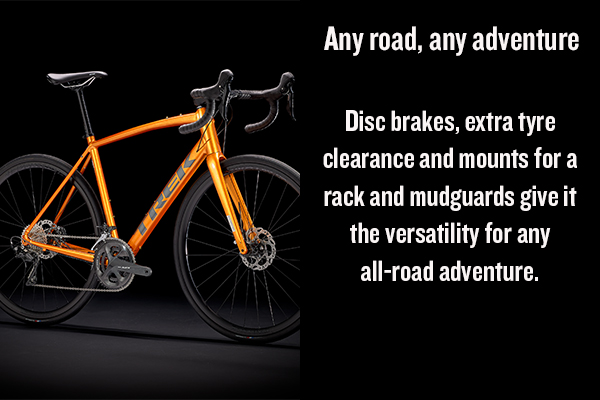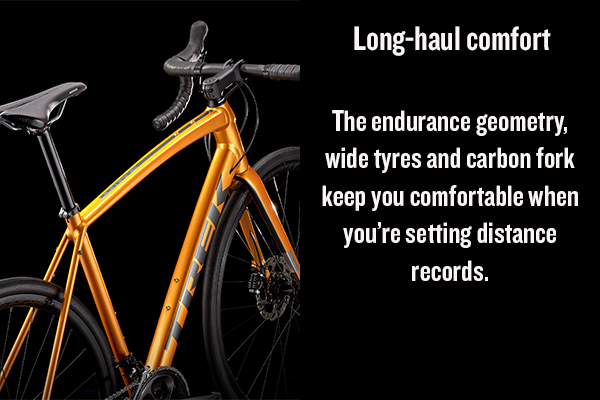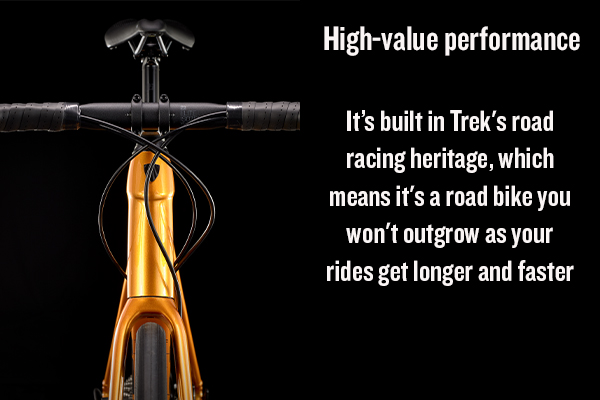 The all-new Domane AL features a lightweight 200 Series Alpha Aluminium frame with an Endurance Geometry. The taller headtube and shorter reach puts you, the rider in a more upright position for comfort, stability and control. Smooth welds and internal cable routing give Domane AL the sleek looks. It's equipped with front and rear thru-axles for cornering stiffness, a carbon IsoSpeed fork that reduces front-end vibration and disc brakes on all models for all-weather stopping power.
Designed for the weekday commute and weekend adventure.
The new Domane AL is quick and responsive on roads, but versatile enough for riders who venture away from the smooth road. Every model comes equipped with wide 32 c tyres and TLR wheels for stability in the rough (the frame has clearance for up to 35 c tyres), along with a host of frame mounts for extra water bottles, a rear rack and panniers, mudguards for the day to day commute or for any adventure during the week or weekend.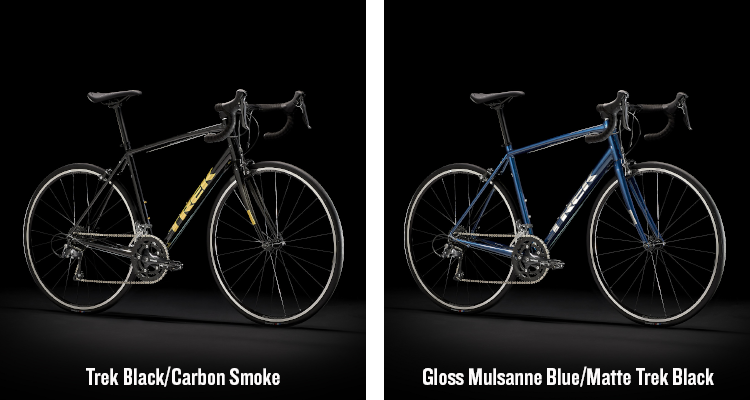 Domane AL 2
Domane AL 2 is the perfect gateway to comfortable road biking. It's stable, light, easy to accessorise and fun to ride – all of which makes it the ideal choice for anyone looking for a great first experience with a real road bike.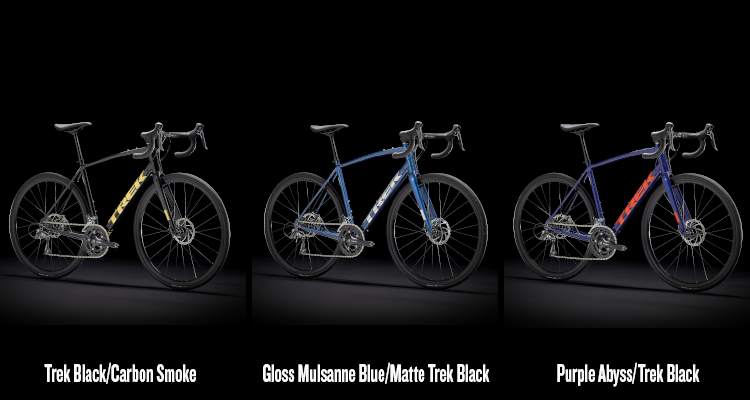 Domane AL 2 Disc
Domane AL 2 Disc is a fabulous pick for your first road bike. The lightweight frame is responsive yet stable for a fun, confidence-inspiring ride. Plus, it's built with reliable parts and disc brakes that provide better stopping power in any weather. Best of all, the comfort-focused design makes every single ride more enjoyable.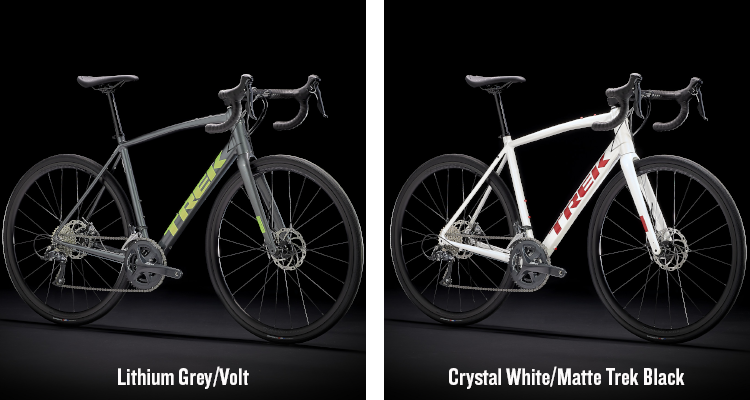 Domane AL 3 Disc
Domane AL 3 Disc is a smooth, stable and super fun road bike. It's a blast on everything from longer loops to group rides and even light gravel trails. The lightweight and comfortable frame features a road-smoothing carbon fork, quality parts and a wide range of gears ready for bigger adventures.
Domane AL 4 Disc
Domane AL 4 Disc combines the smooth, comfortable qualities of an advanced alloy frame with the performance of higher-quality parts. It features an upgraded drive train and crisp hydraulic disc brakes for a fast road bike perfect for competitive group rides and even races.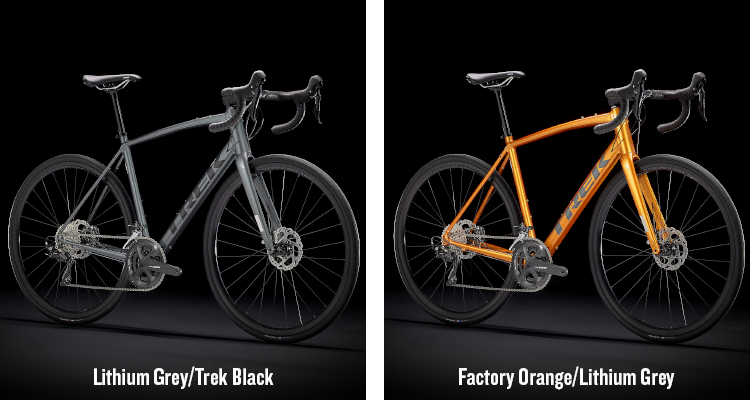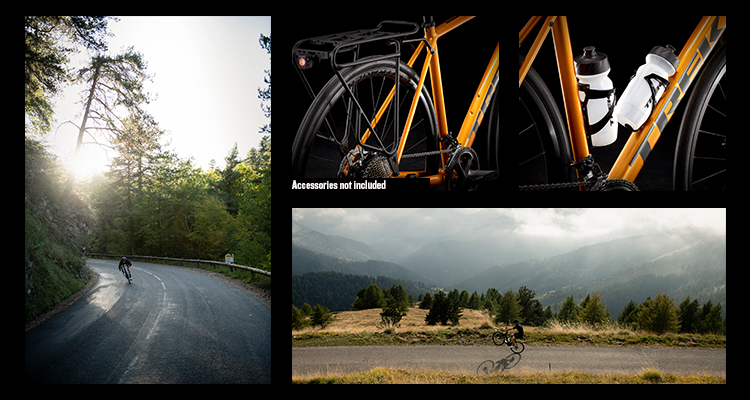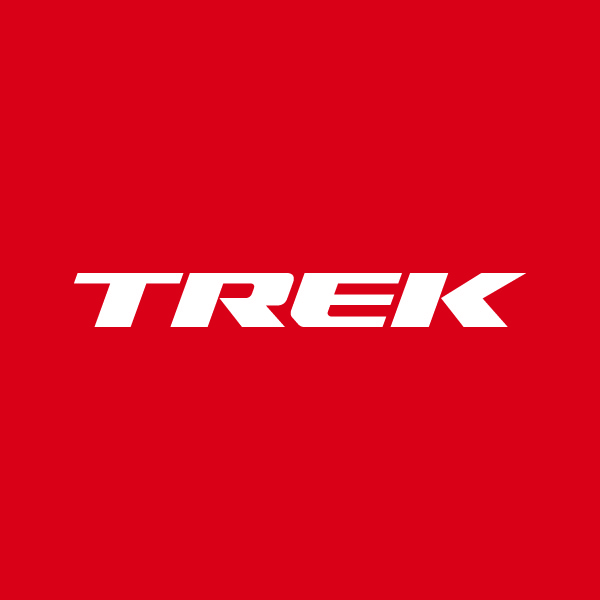 About the Author: Trek
Our mission: we build only products we love, provide incredible hospitality to our customers, and change the world by getting more people on bikes.