The need to know for your first enduro
From adrenaline-fuelled downhills to lung-busting transfers, here's how to race enduro
Enduro racing is one of the most demanding mountain biking disciplines. From the all-out descents packed with power moves, to the long and arduous transitions from stage to stage, it tries us mentally and physically, and challenges our endurance.
But while enduro is challenging, it's also arguably the most fun form of mountain bike racing. It showcases all of your riding skills and lets you enjoy longer-distance rides. It comes with its own nuances, so we turned to enduro ripper Christina Chappetta @Cchappetta1 for her top advice on tackling your first enduro race with confidence.
What is enduro anyway?
Enduro mountain bike racing is a kind of race that's broken down into multiple segments, called stages, in which the downhill sections are timed, and the transfer (or transition) stages that link together downhill sections are not timed. Most enduro races begin with a transfer stage to get to the top of the first downhill and end with a final descent. At the end of the race, the winner is calculated by adding up all of the accumulated times from the downhill stages, and finding whose accumulated time was the fastest.
Some enduro races may be quick, with relatively easy transfers and short descents, while others come with the task of riding over six hours, taking on strenuous climbs and long, technical downhills. Check out what offerings are available to you locally, and find a race that fits your skillset.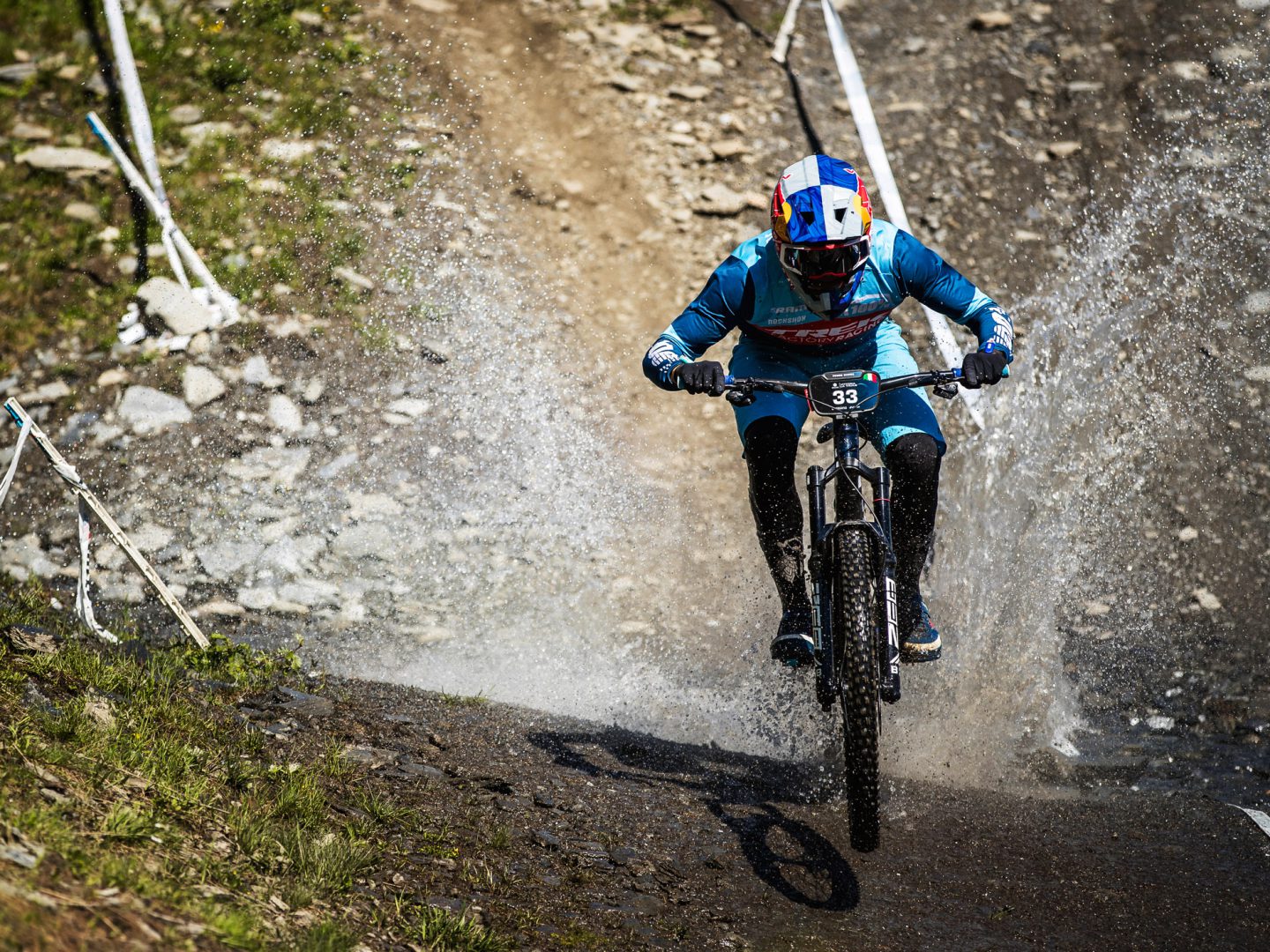 Transition stages
Most races begin with a transition stage to get you to the top of the downhill stage, but the remaining transfer stages will be what links you from the bottom of each downhill to the top of the next. These sections are not timed, but there typically is a cut-off time to ensure that the race moves efficiently, so you don't want to move too slowly.
Some races may have start times for each rider to begin their next timed stage, so be aware if you need to be to the top on a schedule, or if it's a less formal free-for-all. Arriving late to a scheduled start time may result in disqualification or a time penalty. Many races do go on without specific start times, and this can be a fun option as it allows you to ride with fellow racers in a bigger group atmosphere on the climbs.
Study the course to know how long your transfer stages will be, where you can ride them and where walking will benefit you.
Enduro walking
If you look around at your first enduro race, you'll probably see some of the most well-seasoned, fit riders walking between stages. This is a great technique to preserve energy and can be particularly important when your descents ahead are extra technical, long and require some explosive energy to keep up speed. While it's important to be aware of your time frame for your next start, do what you can to keep fuel in your tank, even if it means practising an exercise in hike-a-bike.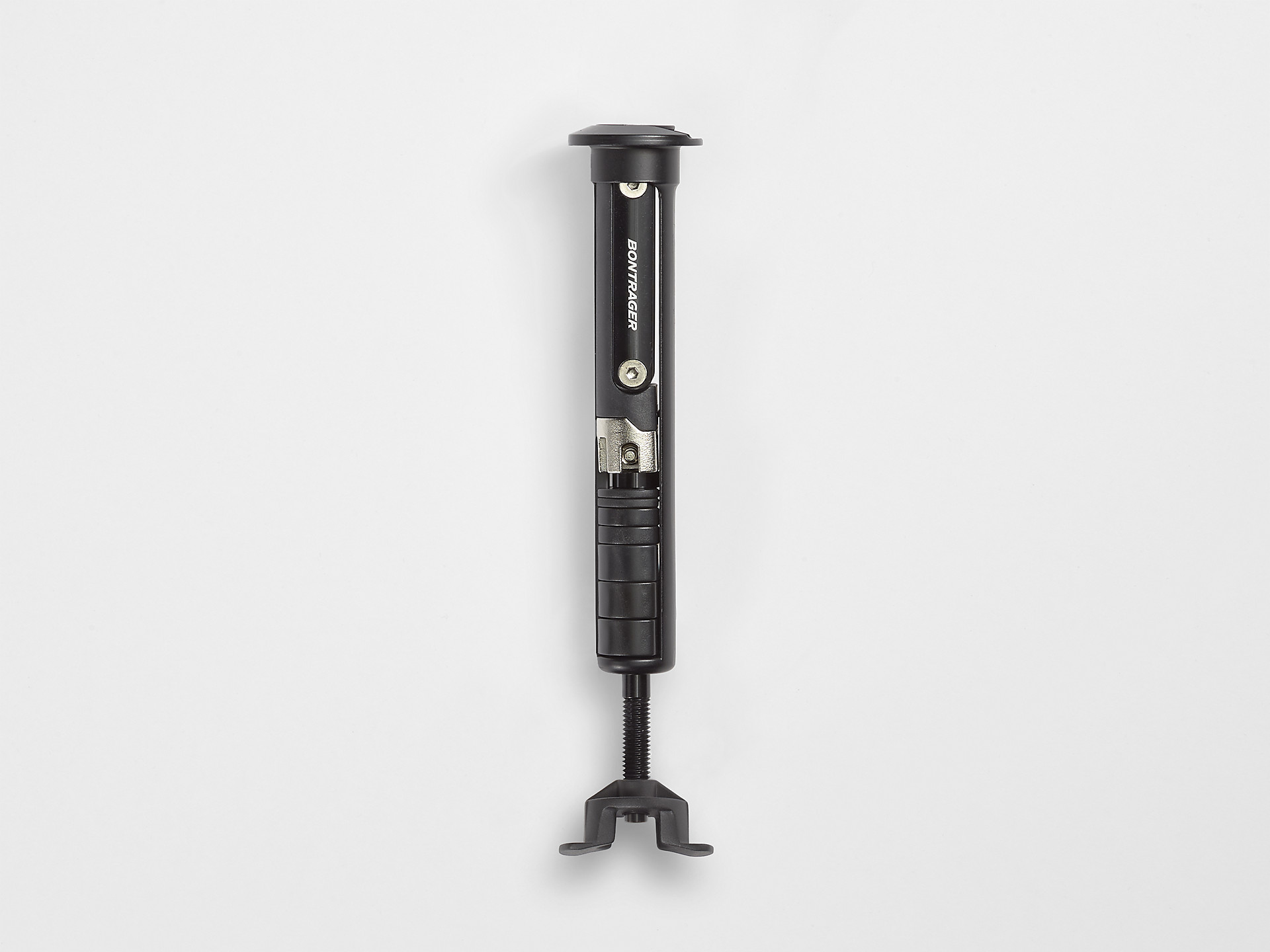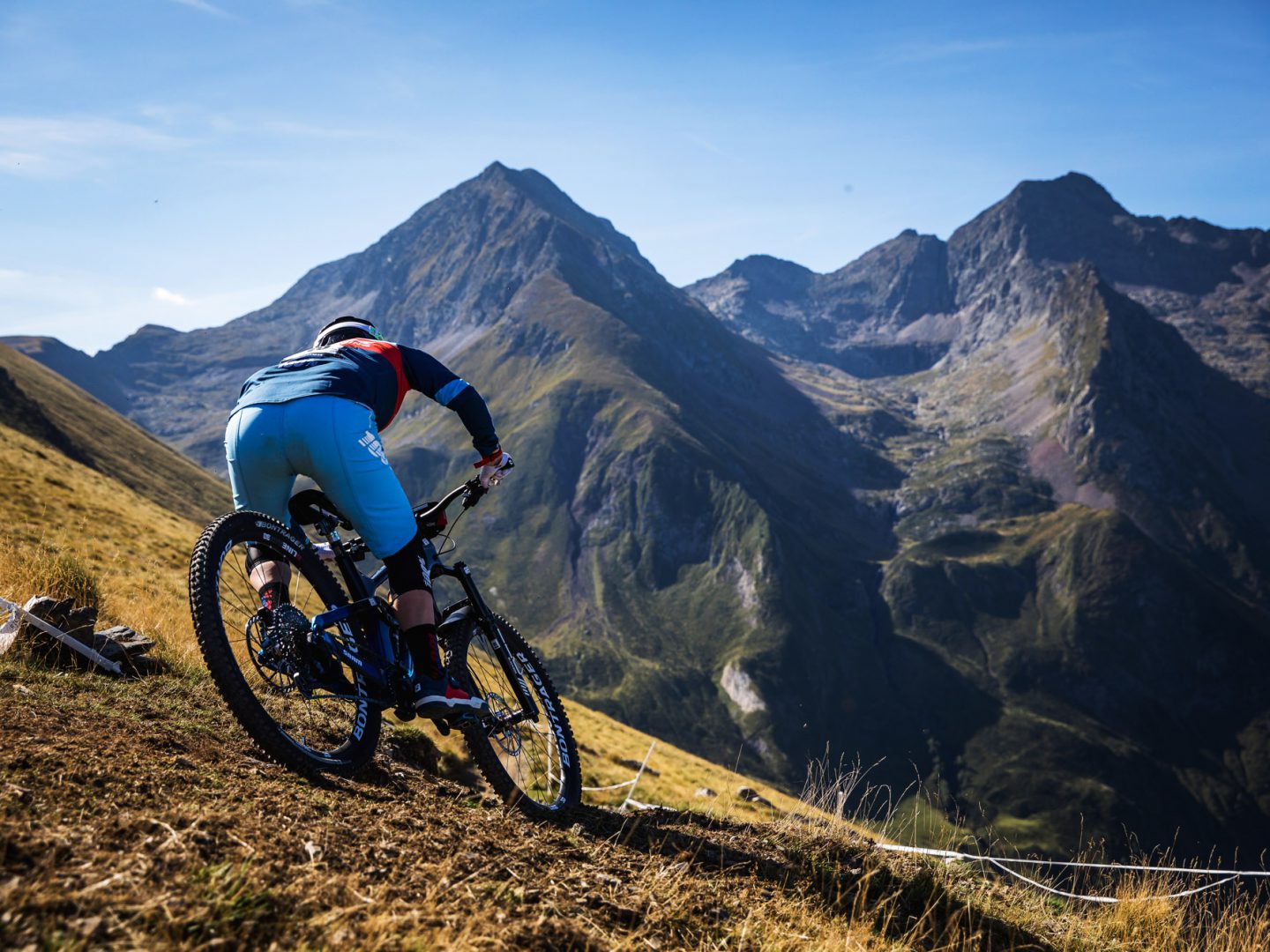 Downhill stages
Welcome to the fun zone. These downhill sections are timed, so go for it and pedal at every opportunity you have.
Times and distances can vary drastically on the downhills. Some stages will be quick three-minute punches that require you to push as hard as you can right out of the start gate, while other stages can be as long as 30 minutes, requiring you to moderate your energy and plan out where to pedal, and how to ride most efficiently while keeping up speed.
Ride to your strengths, if you're a fit rider with a lot of endurance, take advantage of long descents and pedal hard through the smoother sections to gain speed, if you're a technical rider. give it your all when the trail gets rooty and the rock gardens get deep to push yourself ahead.
Feed zones
Know if there are feed zones on the course, and where they are located, as this will help you know what to pack with you. If you're passing feed zones multiple times a day you can get away with carrying a little less, but you do want to make sure you're still self-sufficient to prevent any potential bonks.
Bring easy-to-eat foods that fuel you well, like meal bars, chews, and on longer rides, maybe even pack a sandwich. Eat early and eat often. Race days aren't planned based on our regular meal times, so make sure that you're consuming enough calories over the course of the ride so that your energy doesn't crash in a critical moment.
Be sure to bring plenty of water, and pack in electrolytes to elevate hydration and speed recovery.
Tech stations
If there are tech stations on course this can be helpful, but it's still ideal to bring what you think you might need. We recommend bringing a multi-tool, tyre plugs, hand pump, CO2 cartridge and inflater, zip ties and a spare derailleur hanger to provide quick fixes just in case.
A tech zone may have what's needed for some fixes, but they probably won't have major parts available, so if there's something specific that could make or break your ride, bring it with you.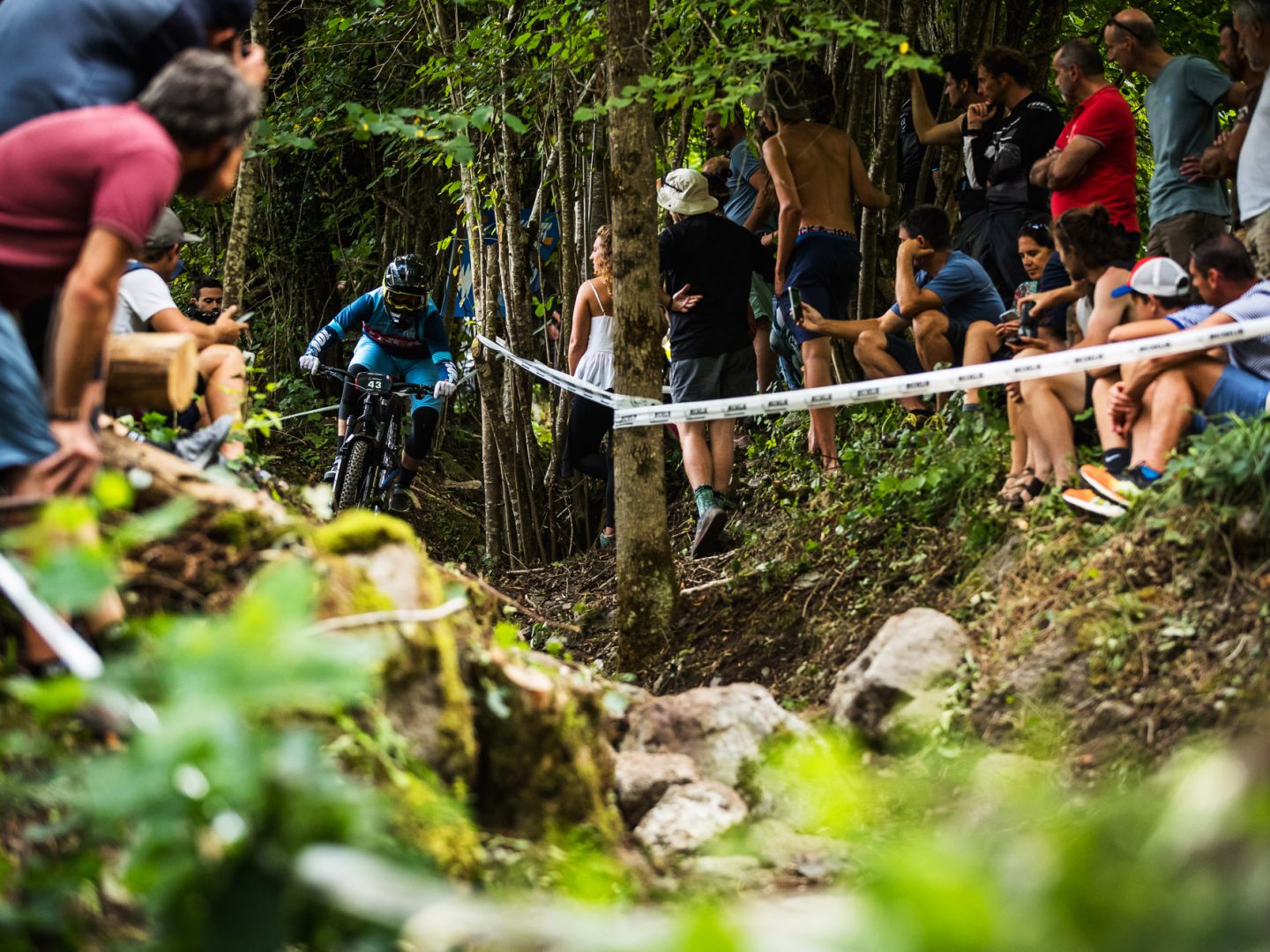 What to wear
Go with what you're most comfortable riding in. We recommend throwing on a jersey, shorts, bibs that offer pockets for gear, body armour and gloves. And of course, your helmet.
Helmets are often regulated in enduro racing, so be sure to read the fine print when you register. Some races require full-face helmets, while others will allow you to race in a half-lid. We always like to err on the side of caution when it comes to protection, and race days often come with some of our fastest riding and more aggressive moves, so we recommend opting for a full-face every time.
Always wear eyewear. Goggles are comfortable for riding with a full-face helmet, but glasses are ideal for hot days that can fog up goggles.
Timing systems
Being aware of what the different timing systems are, and how to use them, can not only smooth out the start of your race but also keep your time as accurate as possible.
The most common timing system is the gate system, which is the easiest to use. These involve a sensor that mounts on you or on your bike and registers your time when you ride between the start gates and the finish gates. You do want to be cautious if you're hanging out around the start gate with this style of sensor, as getting too close can cause your sensor to register a start time long before you're racing, increasing your time.
The tapping system is another common system for timing enduro races. This system features sensors mounted to trees, poles or other immovable objects, and a sensor that you wear (typically on your wrist), that you physically tap against the start and finish sensor to record your time. This can be challenging on longer descents, so practise this before you hit stage one to be sure that you've know how to do the movement properly.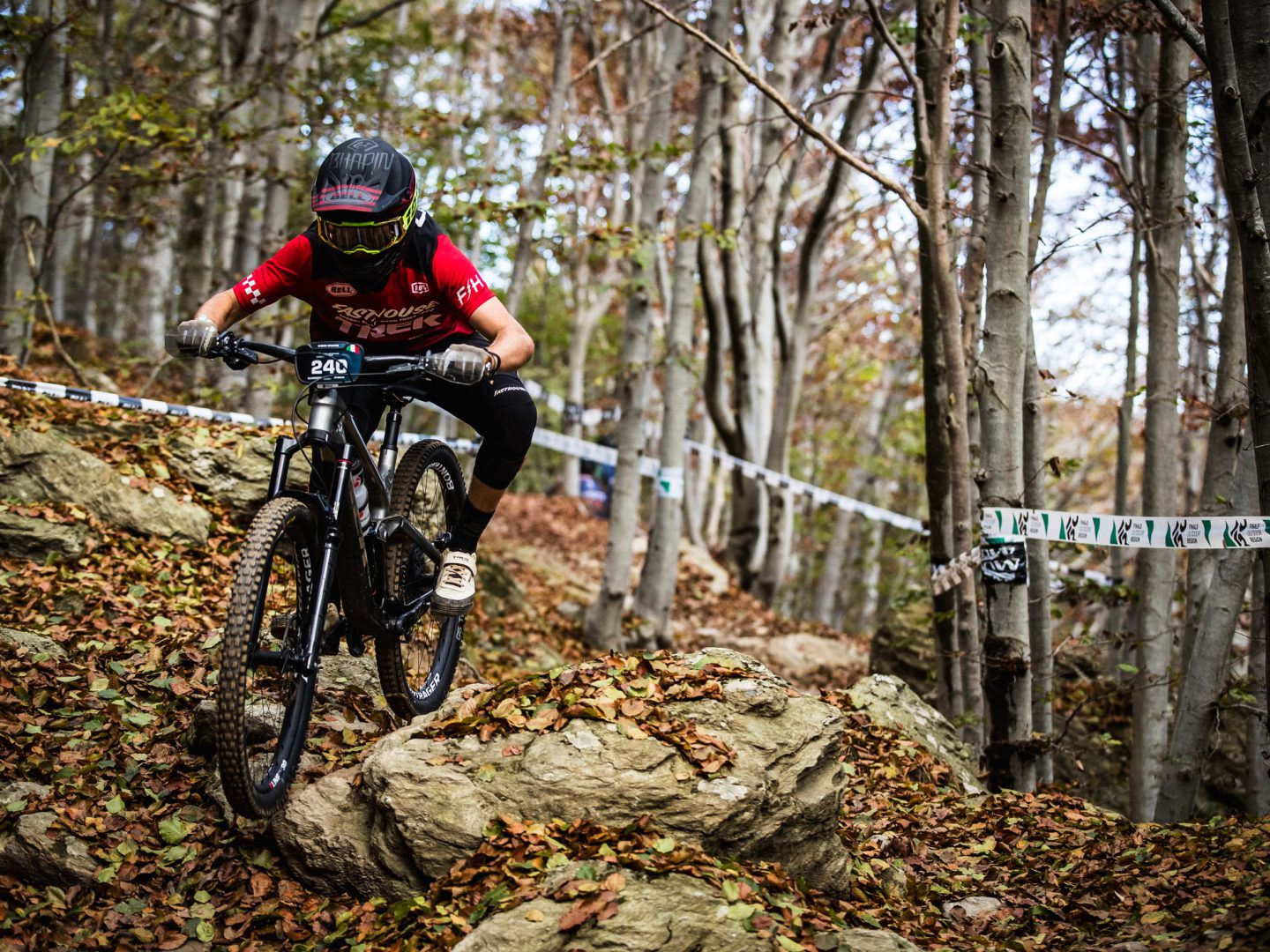 Practise
When its time to practise, know the rules for the race you've signed up for. Many high-level enduro races only allow riders a single ride to get to know the course in order to preserve the conditions as well as possible.
If this is the case, take your time, ride with some speed, but be sure to constantly scan your environment to get to know the trail. When you get to technical sections or challenging features, hike them and try riding every possible line. While you might have a favourite, you may not remember which to go for when you're tired from riding multiple stages, and this will help you be ready for whatever comes. If you have the room to get in a few rides, take your time practising and get in a few good laps to get to know the lines and features.
Slow is smooth, smooth is fast. Ride slower than you need to on practice runs to get to know the trail as well as you can. If you have access to it, ride with a trail camera or GoPro to capture footage that you can review at home later to prepare yourself for the race.
Be aware of race tape. Unlike shorter downhill races, race tape isn't run through the entire length of the enduro course. Often, race tape is used to mark big features, specific lines that are closed, sharp corners, or mark off dangerous areas, like cliffs. Get used to riding with it in your peripheral vision and use it to your benefit.
Go race!
If you've taken the time to prepare yourself mentally and physically for your race day, then the best is yet to come. All that's left is to ride the course, manage your energy and have fun between the tape.
Push hard when the timer goes off, make up time where you can, and pedal!
Do you have any other tips for your first enduro race? Let us know in the comments!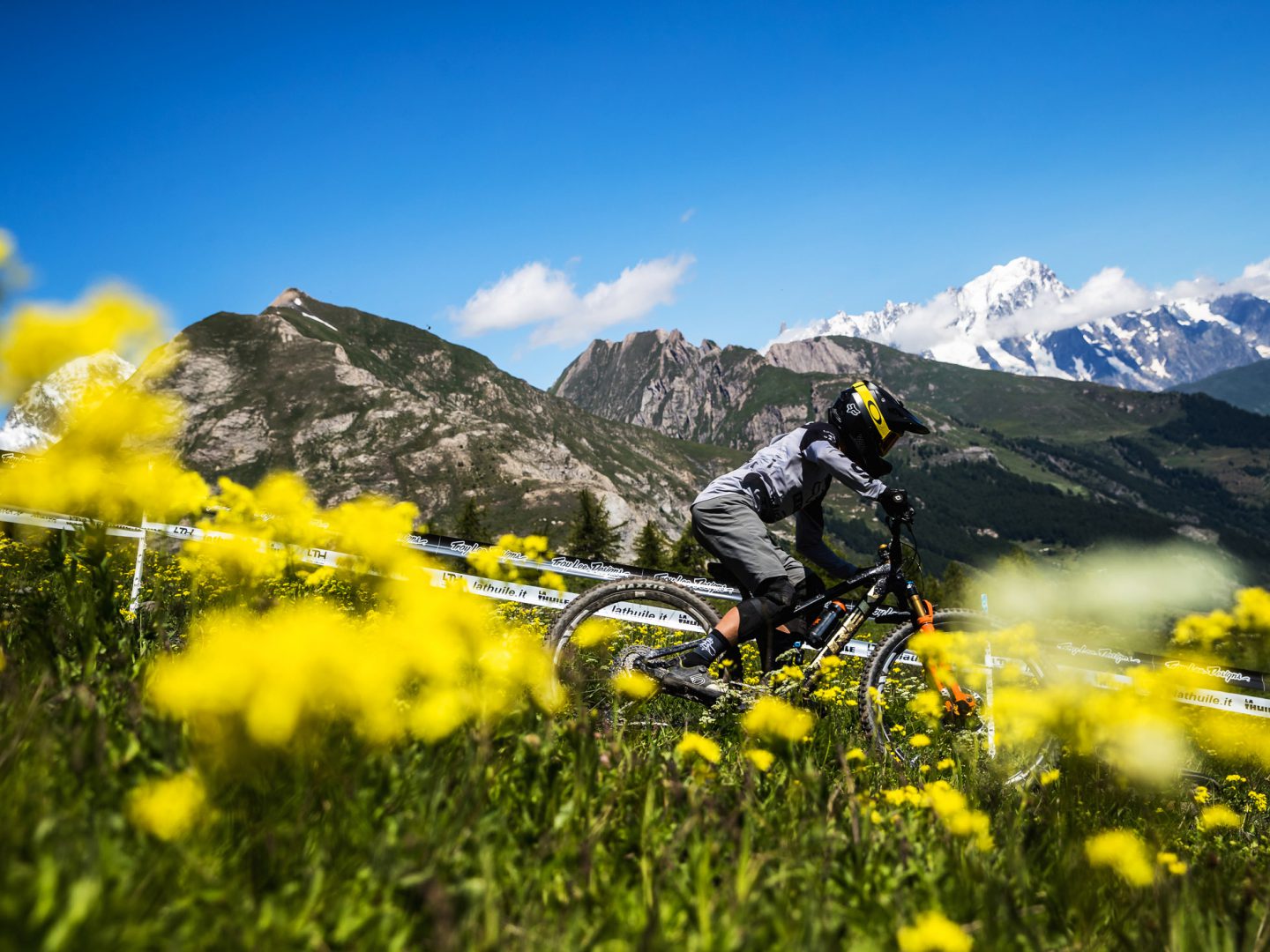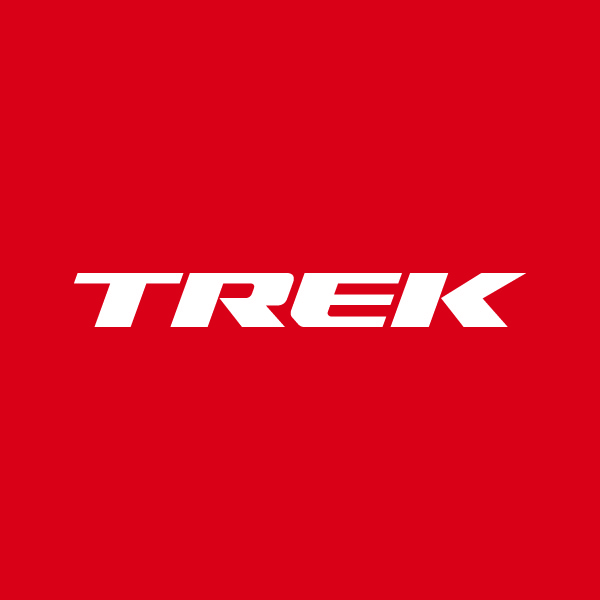 About the Author: Trek
Our mission: we build only products we love, provide incredible hospitality to our customers, and change the world by getting more people on bikes.