The beginner's guide to racing gravel
Get ready to race down the long and dusty road
From small starts often come big things, and the saying rings truer than ever when we take a look at racing gravel bikes. Some of the most iconic gravel races today, like UNBOUND Gravel, began fewer than twenty years ago with meagre crowds at the starting line, and have exploded into races that draw thousands of riders from around the world.
But what really is gravel racing, and how can you get ready for your first race? Gravel racing, simply put, is racing your bike on gravel, dirt, and multi-surface roads. Conditions can be demanding, but many races offer different distance options ranging from 20 miles to hundreds of miles to accommodate all kinds of riders. No matter if you're in it for a short spin or the long haul, gravel racing brings together amazing people and beautiful scenery for a bike-riding experience that's like no other. Getting started is easy, but it takes some planning. We'll break down the gear you need, how to find the right race and train for it, what to pack on race day, and what you can expect on your first gravel race so you're ready to head to the starting line with confidence.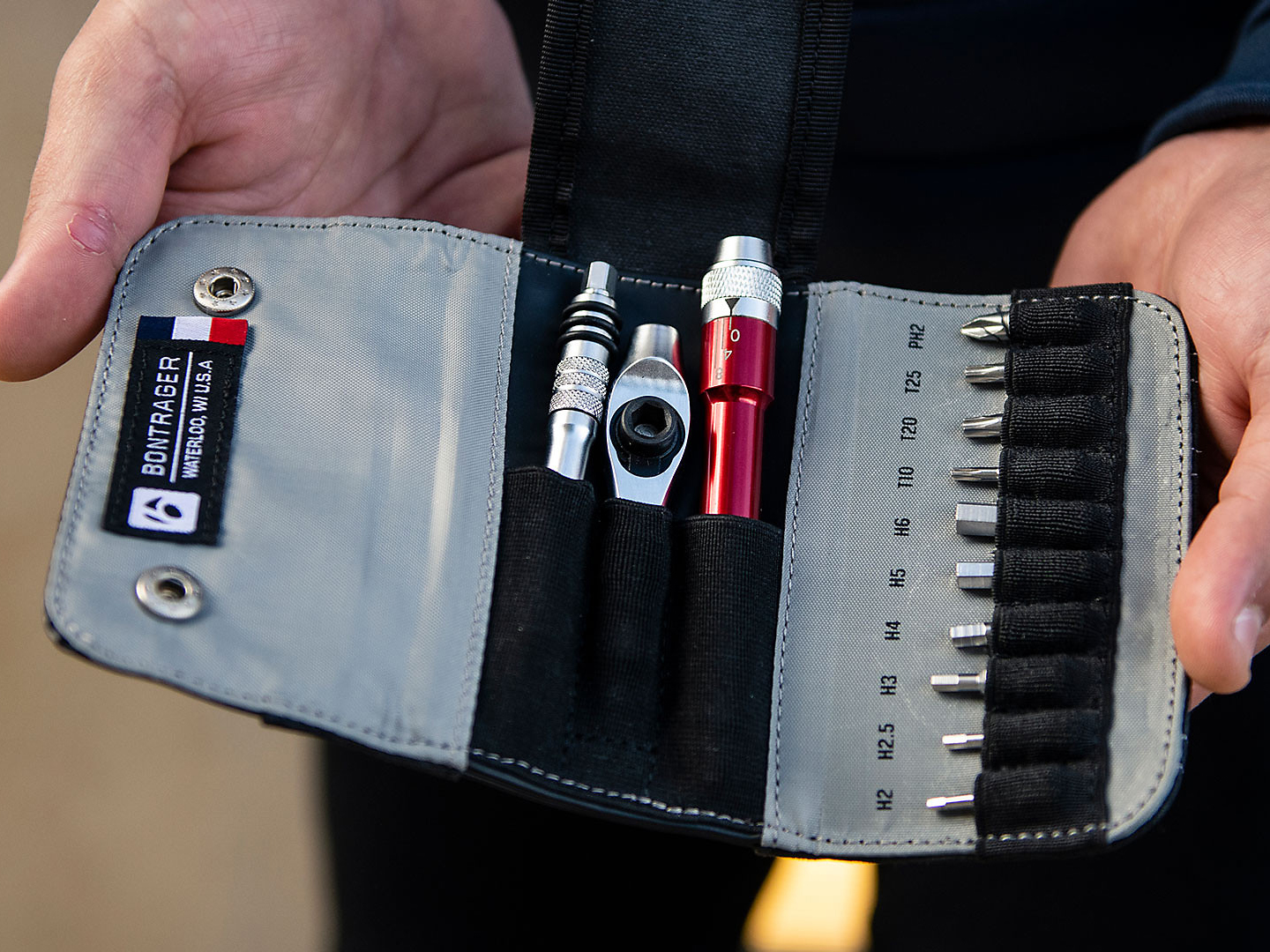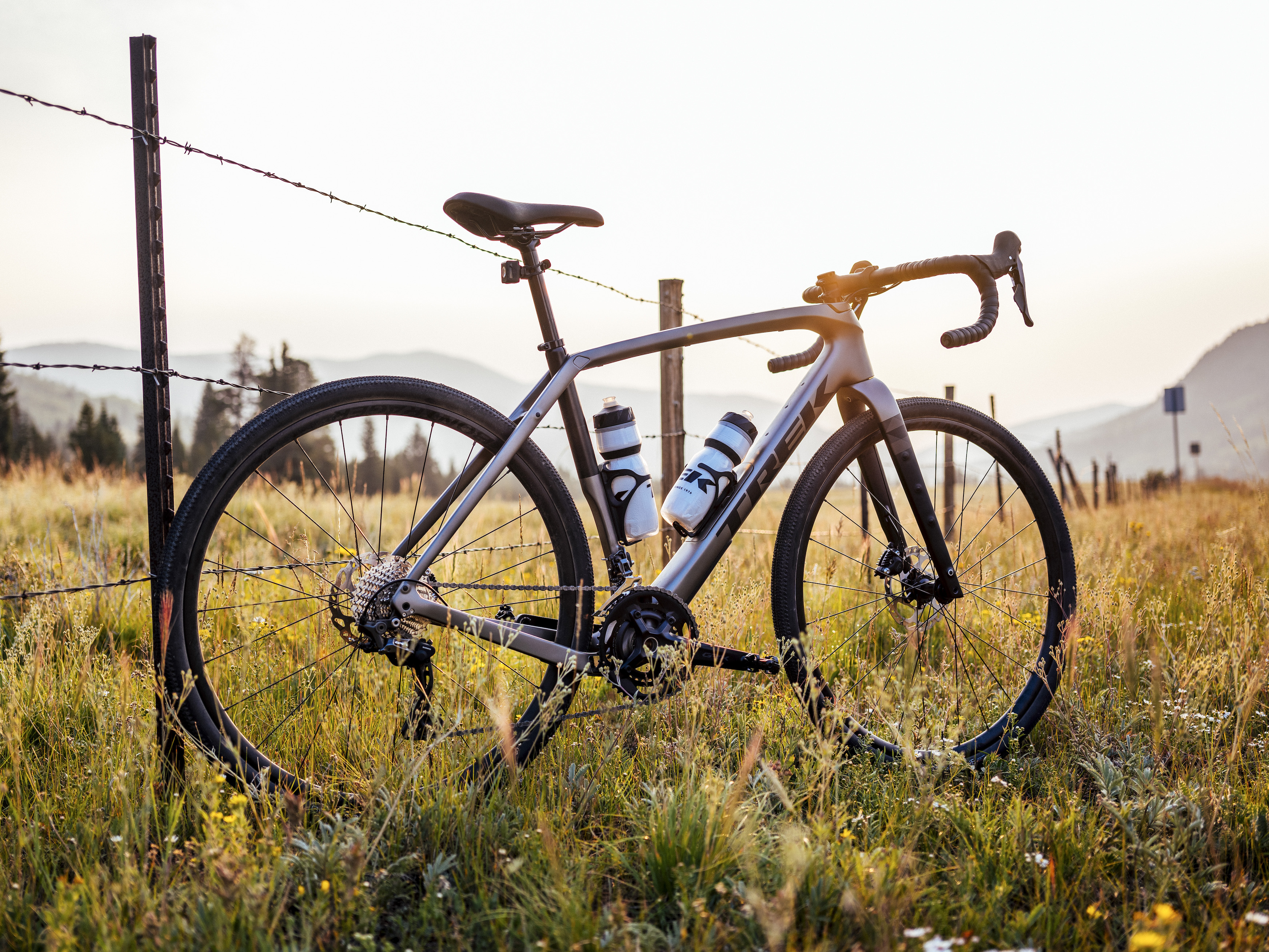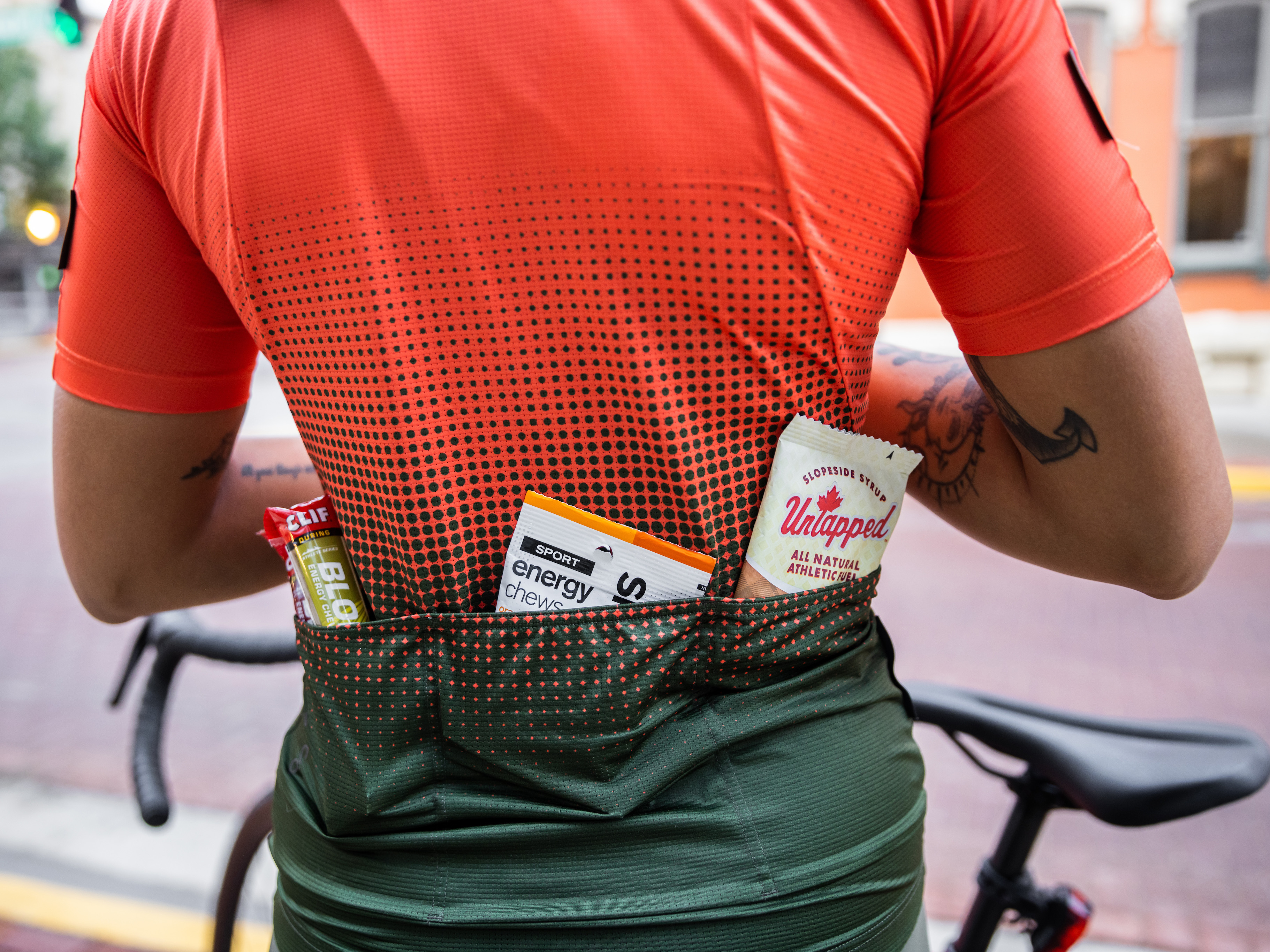 What you need
1. Your bike
While you may see many racers toeing the line on top-end gravel bikes like Trek Checkpoint, in reality, there's a strong chance you already have a bike that will work just fine for your first gravel race. A hardtail mountain bike, city bike, or road bike with decent tire clearance will treat you well and give you a chance to decide if you want to invest in a purpose-built gravel bike. Give your bike a spin down a local gravel route from GravelMap.com to test it out and make sure it's up for the job.
2. The perfect kit
Whether you're a lover of lycra or prefer a looser-fitting kit, you'll want to make sure your jersey and shorts are breathable, wick away perspiration, and stay comfortable during long miles. Plenty of pockets are a plus when it comes to carrying tools and nutrition.
If you like the support of a snug-fitting kit, the Bontrager Circuit Bib Shorts and Bontrager Circuit LTD Cycling Jersey are perfect for gravel adventures, and if you like having a little more room to breathe, the Bontrager Adventure Cycling Shorts and Bontrager Adventure Wool-Blend Cycling Henley are a perfect go-to.
3. Saddle up with comfort
It doesn't matter if your race is a 30-mile gravel ride or a 200-mile epic, we promise your sit bones will thank you for taking the time to find the right saddle. Everyone's sit bones are a little bit different, so stop into your local Trek shop and talk to an expert about getting fitted for the perfect saddle for your first gravel race. If you can't make it to your local Trek store, use the Trek saddle finder to narrow down your choice and find the right fit for you.
4. Hydration
It may go without saying, but it's critical to bring along plenty of water or hydration mix on gravel rides. Most gravel rides and races cover many more unsupported miles than road and mountain bike races, so it's important to bring plenty of water to keep your thirst quenched when conditions are dusty and demanding. Stock up with a bottle for every cage on your bike and an extra for your jersey pocket, before you head out.
5. Nutrition
While you may go through day-to-day only eating when you're hungry, the demands of riding gravel can cause you to bonk when you're calorically depleted. We recommend eating at least every hour of your ride, even when you aren't hungry, to prevent bonking and an energy crash. Simple snacks like a banana, granola bars, gels, or chews can help keep your energy levels up.
6. Tools
Even races with plenty of support will likely have 10- to 20-mile stretches without aid stations, so it's critical to bring your own tools and know-how to use them. We recommend bringing a flat repair kit, two tubes, a multi-tool, and a hand pump or CO2 inflator to prevent having to hike a bike over long distances that might lack any mobile phone reception.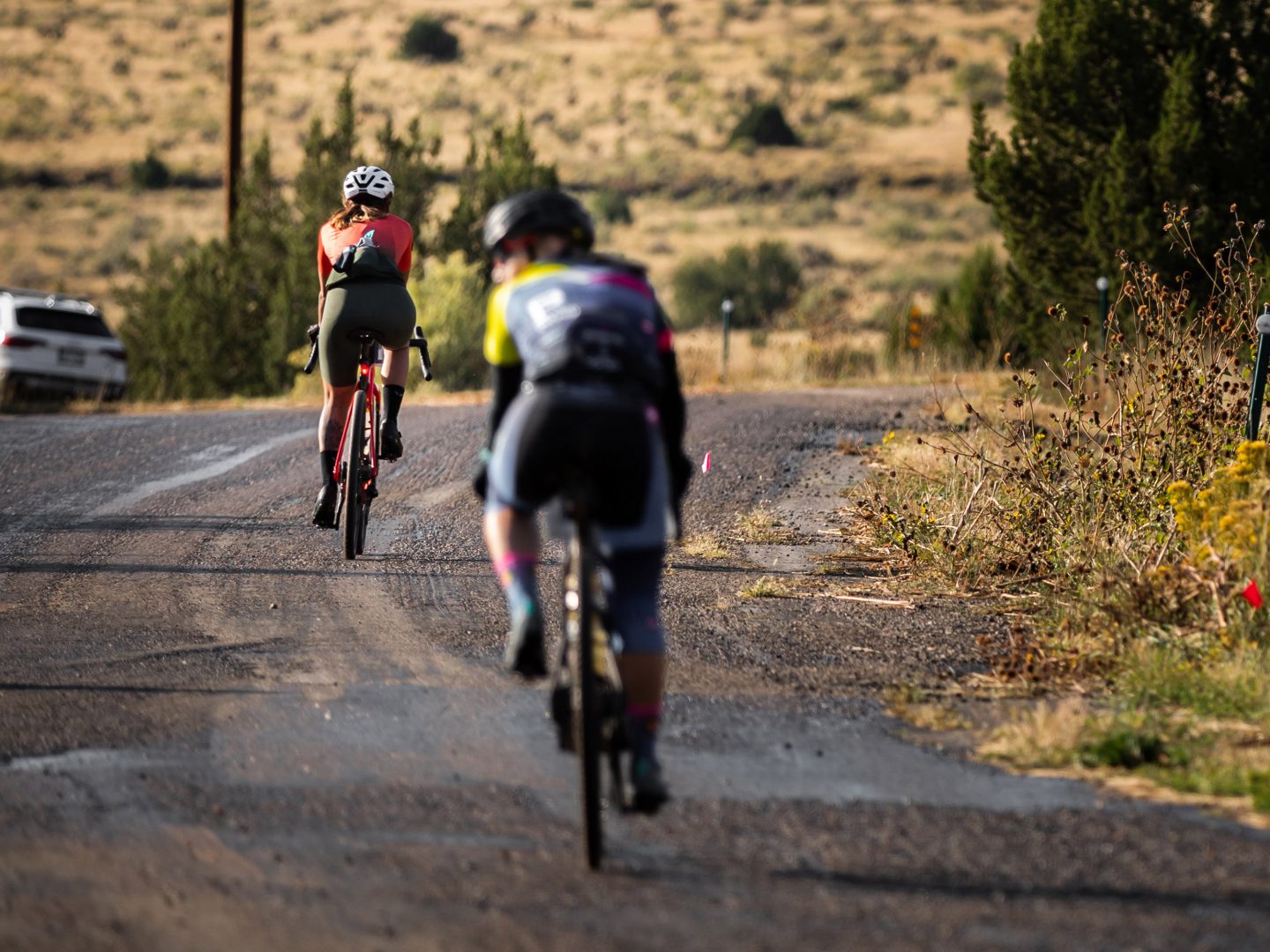 Pick your race
Finding the perfect race for you is a personal decision. Think about what experience you have, what expectations you have from the race, and what goals you have in mind. Are you used to riding centuries and fondos on your road bike, or are you new to riding? Do you just want to dip into gravel racing to see what it's all about, or are you hoping to reach milestones in your cycling career? Are there local rides you can explore, or will you be travelling to a destination race day?
All of these factors should be considered when you're choosing your first race. Keep in mind that a mile on the road and a mile on gravel aren't the same thing, so keep this in mind when you're making your decision. Here are a few beginner-friendly gravel races across the United Kingdom that we think take the cake.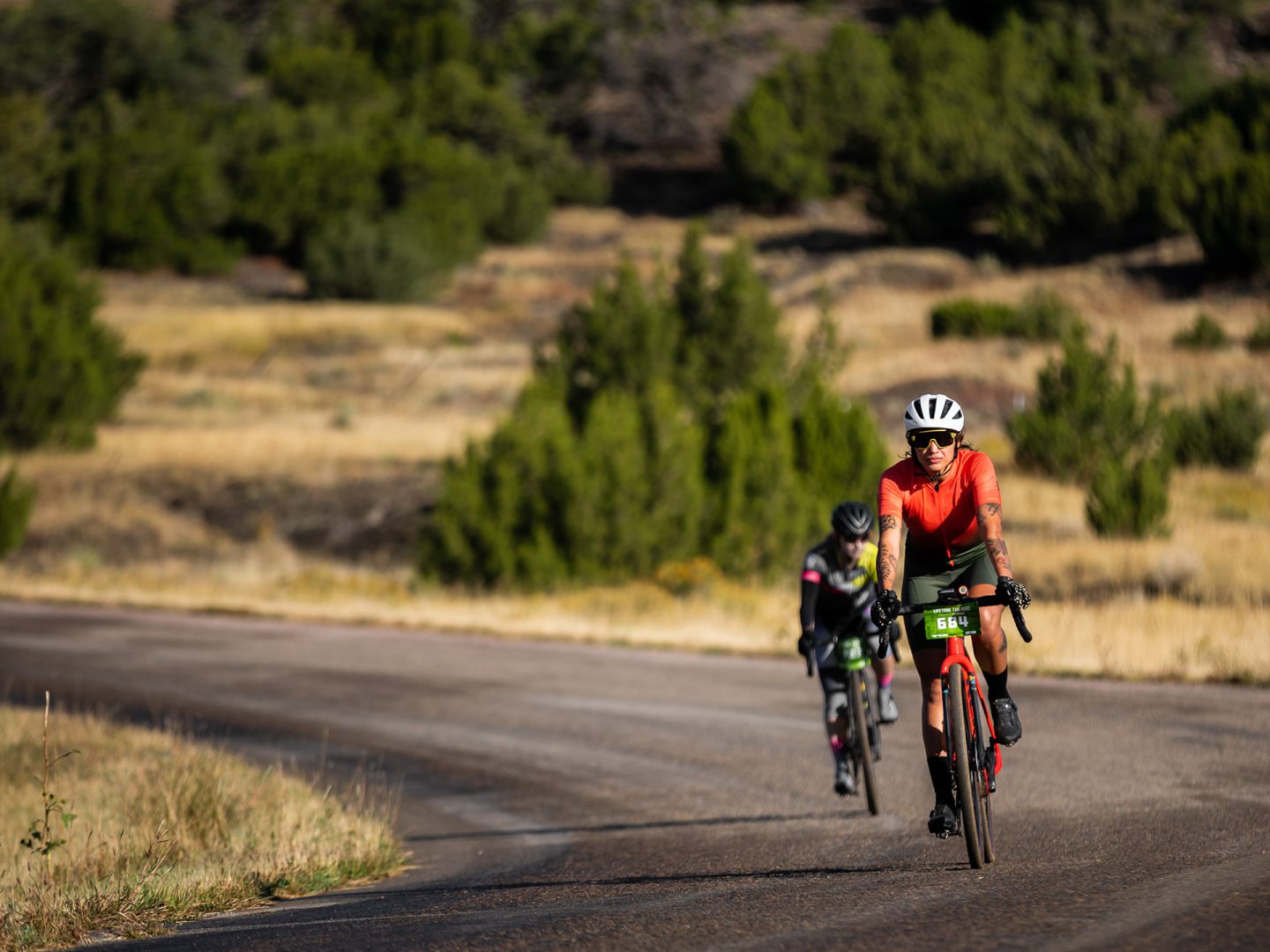 W
Time to train
Now that you've chosen your race and registered, it's time to train. You know yourself best, so treat this as a beginning guide, but tweak and adapt your plan as needed, and consult your physician if you have any questions before diving in.
1. Plan your routine
We recommend training so that you're able to consistently tackle 90% of your race distance before race day rolls around. If you are aiming for a 50-mile race, but usually stop at mile 20, pace yourself over the weeks leading to your race, and work up to riding 45 miles. This might mean alternating 20- and 25-mile rides during the two weeks, and upping it to alternating 20- to 30-mile rides through weeks three and four, finally when you reach week five, try riding 30 on Monday, 20 on Wednesday, 10 on Friday, and going for a 45-mile push over the weekend. Still have more in you? Go big by pushing for a full 50-mile ride the next weekend.
Let yourself rest between rides as you build endurance and be patient. Building endurance takes time, so, if possible, start training a couple of months before you plan to race.
2. Change of scenery
Life can get busy, which may mean we ride the same greenway miles day after day to squeeze in weekday rides. This is great for fitness and cardio but won't help as much with bike handling on steep and loose terrain. Try riding in various areas and get out on gravel and dirt whenever possible. If you're confident handling your bike off-road in challenging terrain, it'll be smooth-sailing on race day.
3. Pitch-perfect
Check out the route for your race and get an idea of how much climbing will be involved. Before race day comes, take time to practice climbs of various pitches, and work up endurance for the long and loose climbs that might freckle the course on race day. Be ready for the same on the way down, and practice skills like cornering on loose, steep descents.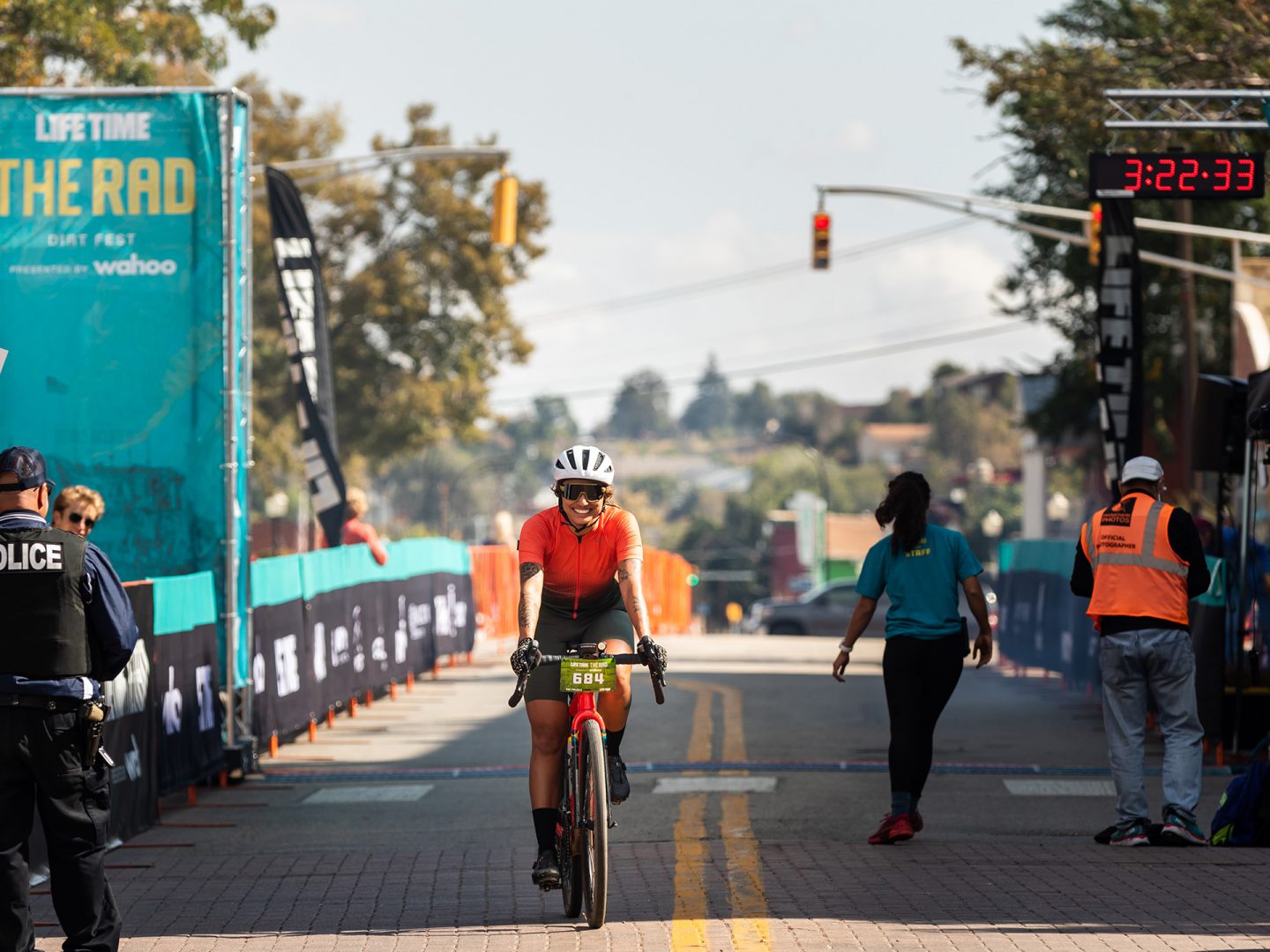 Ready for race day?
1. The night before
It can be tempting to change things up last minute, but we recommend sticking with your usual routine before the race. Eat a healthy dinner, give your bike a once-over. Check your tire pressure, brake modulation, lube your chain and shift through the gears to make sure everything is working properly, and set out your tools, your kit, and nutrition so everything is easily reachable in the morning when nerves are high. Don't forget your helmet and your lucky socks.
2. Morning of
After eating a healthy breakfast, head out to the starting location. You'll want to find the registration tent to retrieve your race number, and staff will be able to guide you through any details you need before you head to the starting line and prepare to ride off.
3. The ride
It's time for fun. Gravel racing is unique among most other forms of cycling. There will likely be times when you're in a rowdy group of riders who whoop and shout down the road, and others where you won't see another cyclist for miles. When you're in the rowdy crowds, it's easy to keep energy high, but some of the most challenging moments will be found when you're on your own. Take time to set small goals, like reaching the next signpost, or getting around the next bend in the road, and celebrate each goal to keep your mind in a positive space when things are particularly difficult.
4. The celebration
After you finish your ride you'll likely find a rowdy party at the finish line. Celebrate the goals you've reached, and the challenge you conquered. Go for it and have fun!
Now that you know what to expect, it's up to you to do the fun part. Explore races in your area or around the country, register for your first adventure, and get out there and race!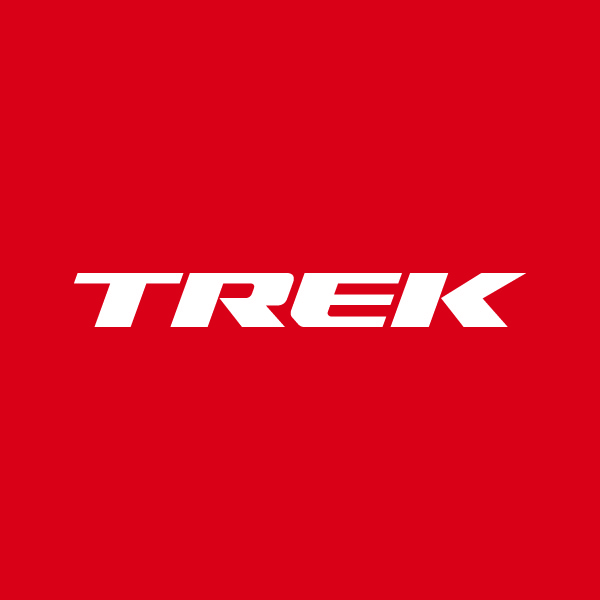 About the Author: Trek
Our mission: we build only products we love, provide incredible hospitality to our customers, and change the world by getting more people on bikes.