Meet the man behind MyChoice!
A social enterprise that's engaging young black people with cycling
It started as an ambitious idea, using only London's public hire bike fleet, and evolved into a project that helps young black people engage with cycling.
Temi Lateef is the irrepressible force behind My Choice, a social enterprise he founded that works to build opportunities for young people, particularly those from marginalised groups. As part of his community-focussed work, Temi has been leading bike rides for youths and adults, with support from Trek, but his journey into cycling was – like everything else with Temi – truly exceptional.
"I definitely cycled as a kid growing up, but then I got into my teenage years and drifted away from bikes. What brought me back was a job in Kings Cross. It wasn't too far from where I was living, so I'd use the Santander hire bikes Monday to Friday because they were convenient and available 24 hours a day."
If you're thinking 'so far, so standard', then it's the next part of Temi's cycling journey that will give you pause.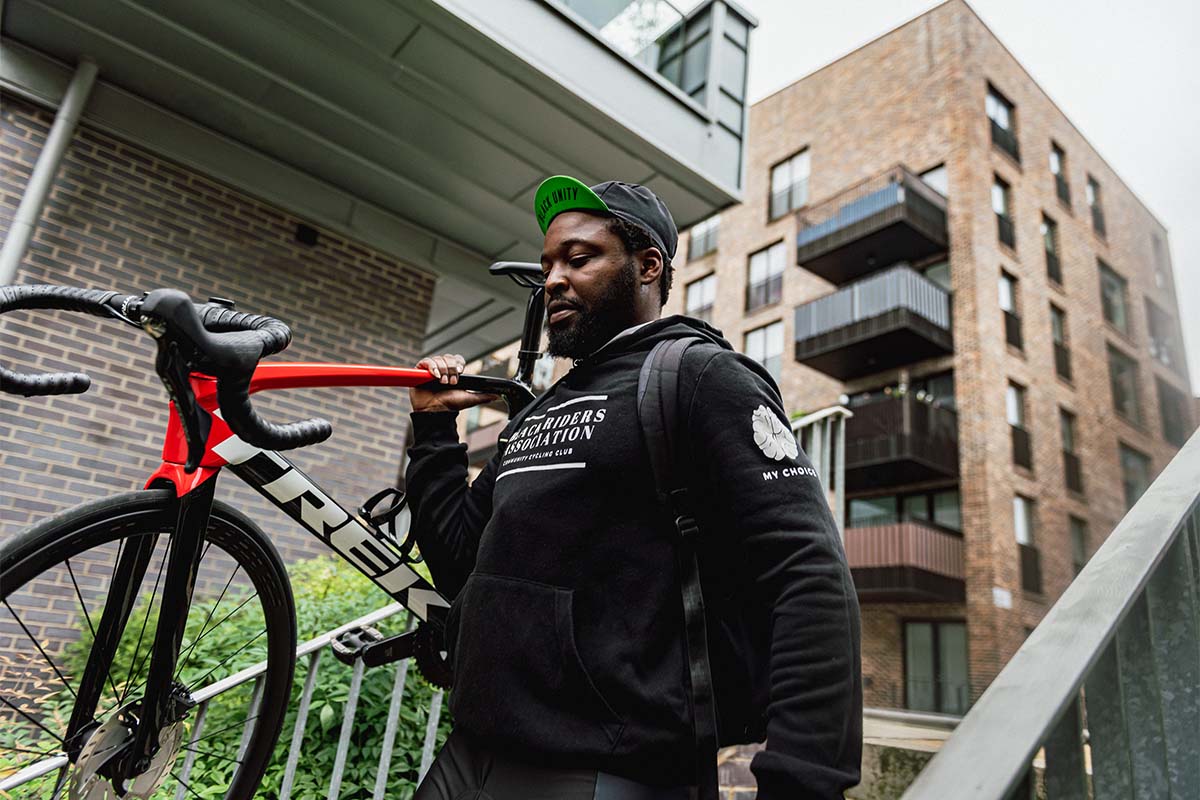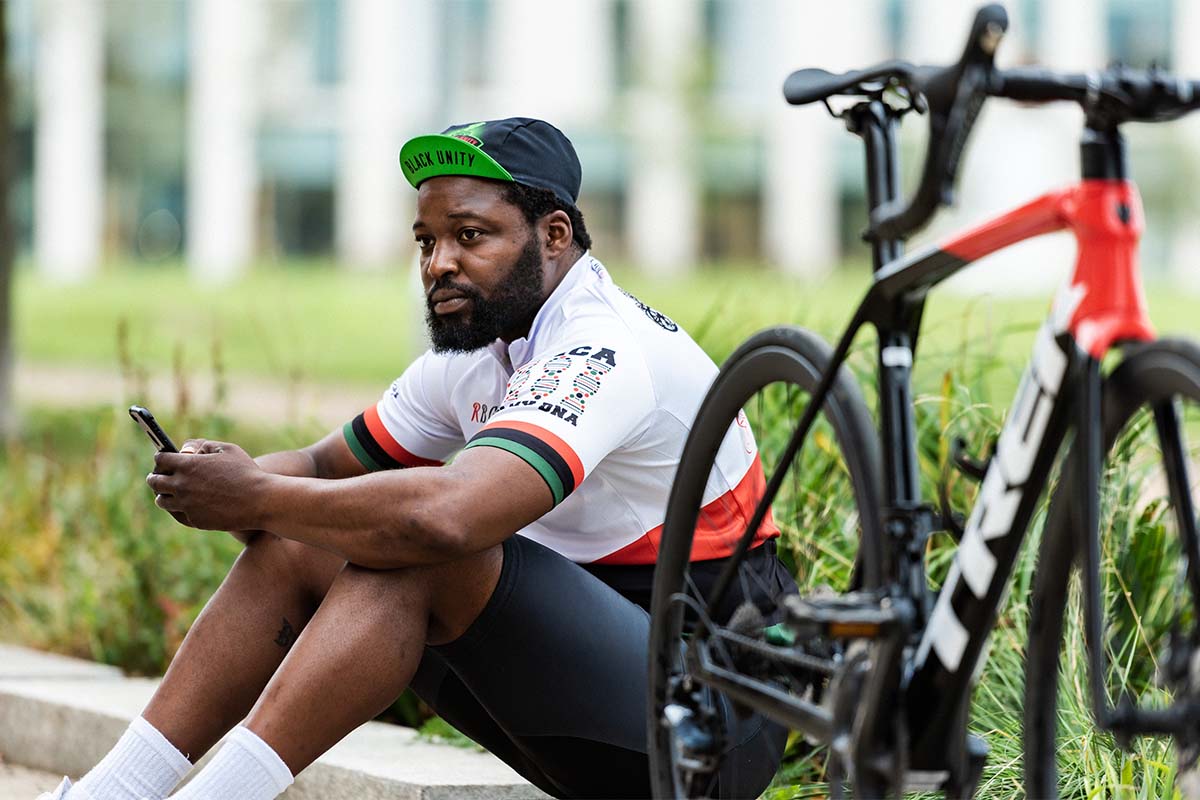 "I had a friend who had a project I was fascinated by; he slept outside a train station for a month to see if there were still kind people. I was like 'If you do anything like that again, let me know!'. He cycles and I asked him what was the furthest he'd ridden, and then we ended up talking about the places we could potentially cycle to. Our conversation led to us believing we could get some bikes and cycle to Africa."
That conversation in February 2018 led to a plan, with the goal to recruit some more riders to come with them and to highlight the countries they would be riding through, sharing the people and the culture as they went.
"We wanted to bridge the gap in the diaspora. I have friends that are African but their native tongue is French, so using the bikes we were going to cover some history and education. And it was also about forging connections, like with friends whose parents are from Burkina Faso and Mali, but who live in England and have never been – their only understanding of what's going on over there is what's in the media, and vice versa. I thought we could use bikes to bridge the gap and learn from each other."
But when he went searching for other black cyclists to join his ride, he struggled, and when he contacted cycling brands for support, there wasn't a lot forthcoming. Support came in the form of GiveMe Tap, a water company that provides funding to rural communities in Africa. "They work in Nigeria, and they jumped on board with what I was doing," shares Temi, "And I met a guy in Nigeria who aim is to create the first BMX track there. So in 2019 I cycled to Africa, he met me in Ghana, and we've been in touch since then."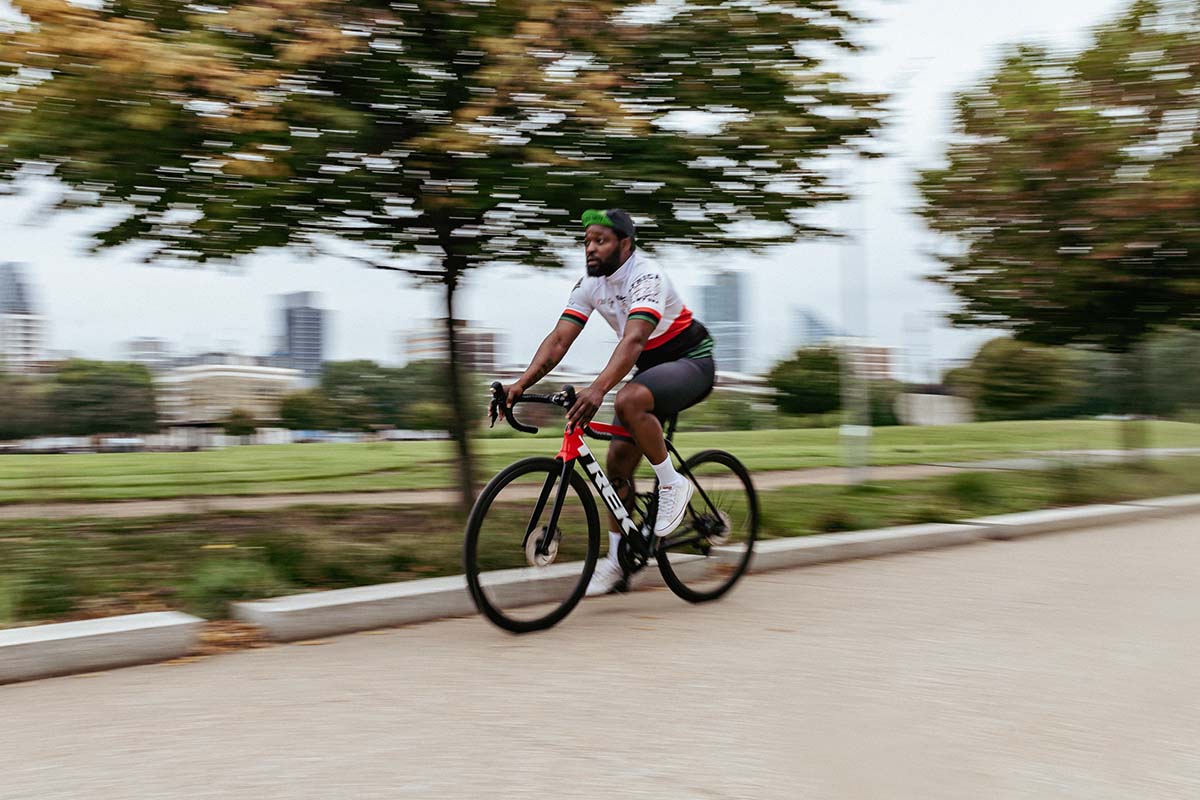 Photography Credit: Ricky Darko
The journey to Africa wasn't without adventure. Temi set off in November and didn't really factor in just how cold central Europe in winter could be. He was using his phone to navigate, stay in touch with family and friends, and share photos and info on social media, but broke the screen shortly after arriving in France leading to an early detour to Paris. And there was a mechanical issue with the bike leaving him stranded without money or help. But echoing the experience of his friend sleeping out, the kindness of strangers got him through, along with random encounters with other cyclists who joined him for stretches of his epic journey. "There's just so many amazing people on the journey that I met that gave me the motivation to carry on!" The journey was ultimately a success.
After the high came a low, though in typical fashion Temi was able to turn a difficult situation into a way to help people. He returned to England in January 2020, and it wasn't long before lockdown struck, leaving people isolated and trapped indoors. Even when restrictions began to lift, a lot of the usual ways of staying active and meeting people were off-limits.
"With gyms being closed, I was going out cycling and people said they'd like to come out and join me." Young people in particular, who didn't have their usual outlets, began to get interested. "We started small, cycling in our local area on Sundays, then began to venture further out."
More and more young people joined, the numbers grew, and Temi even organised rides for mums and dads to give them the chance for a well-needed break and fresh air.
"The rides had a community atmosphere, and at the time it was what everyone needed. The rides gave parents downtime, and we provided a meal."
"We use bikes as a form of engagement. It's a way of enabling young people. I believe in cycling everyone you're meeting cycles for a different reason – a bike is just a catalyst in terms of what brings people together."
"My focus is engaging primarily with young people and adults that have been in trouble with the law in some ways, and help them into education, training or employment. I want to rehabilitate them and engage them with a new sense of direction; a new group of friends they can associate themselves with, and reach out to for advice or to provide windows of opportunity."
And the reason that Temi is so motivated to help these young people is that he sees himself in them. "I was one of those kids," he says, "And I did go to prison."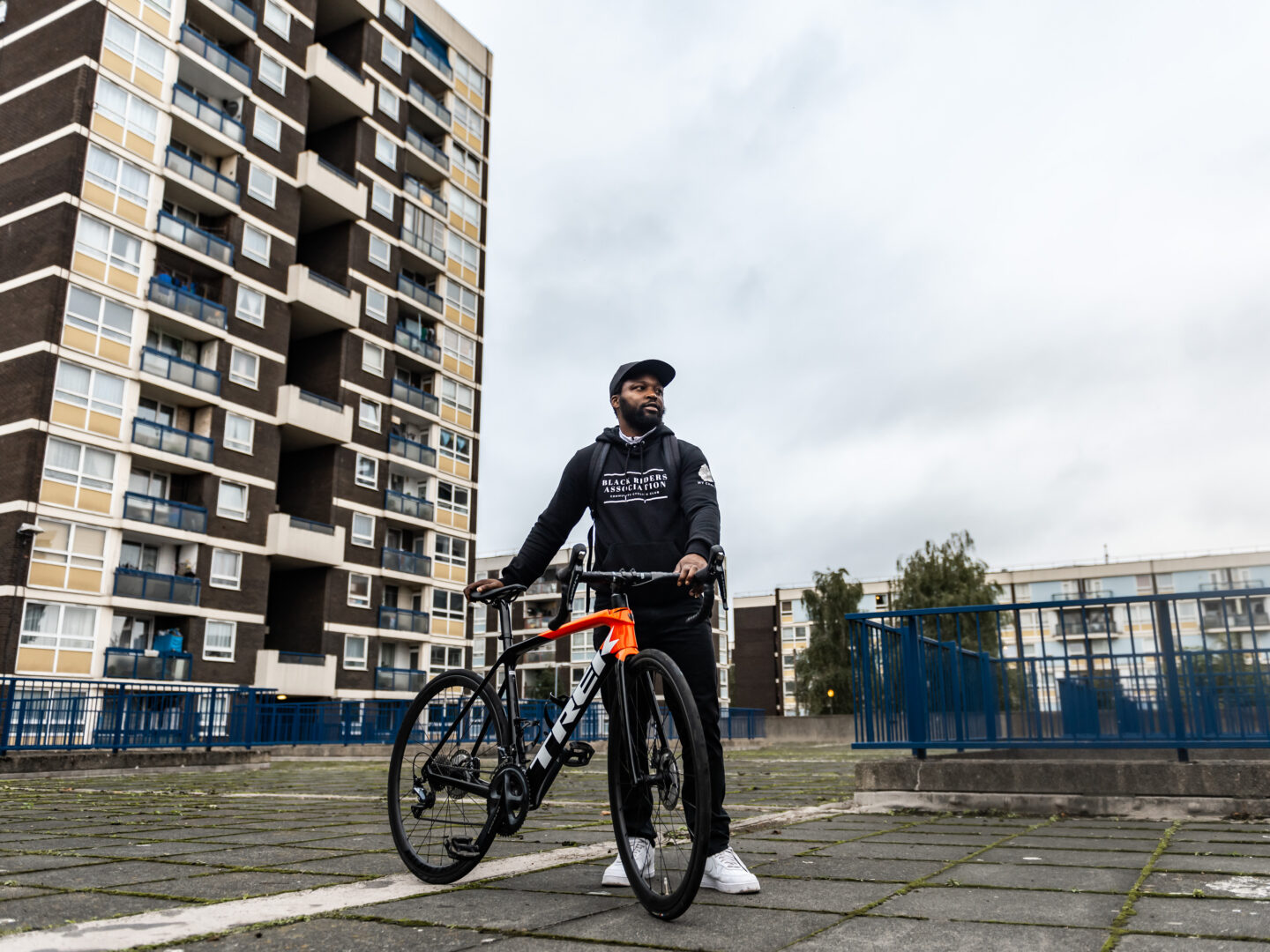 Photography Credit: Ricky Darko
But he credits his positive, friendly and determined personality for turning what could be an end into a beginning. "I knew I'd made a wrong decision and I was facing the consequences of my actions, so I thought 'I'm here for a little bit and I'm going to make the most of it.' In some ways, it was the best thing that ever happened to me, because it gave me the time I needed to slow down, take my life more seriously, and put things into perspective."
Upon his release he started working with an organisation that helps ex-offenders, going into schools as a facilitator, and from there ventured into poetry and spoken word, then music – "I performed at the Southbank Centre!" he smiles – and acting. But ultimately, that wasn't for him, and it was his desire to work with communities and young people that called him back.
He set up My Choice, contacting schools and councils initially, then developing the organisation from there, and it was after the trip to Africa and the lockdown rides that the bike element was added.
"We work with the London Cycling Campaign and the National Cycling Show made me an ambassador," says Temi. "We use bikes to engage people, and though the emphasis is on cycling we want people to feel they're coming on a bike ride because they're going to meet their friends, or they've got good news to share, or they've had a stressful week and it's a chance to blow off stress, or to express emotions and come back with productive ways to deal with issues."
"It's also about changing the narrative and perception of young people from specific areas on bikes. It's about understanding from top to bottom what the people organisations are trying to engage with are going through, and actually listening to them in terms of how they can help, and how we can help."
"It's about using bikes to bring everyone together."
Want to learn more about Temi and My Choice? For regular updates and inspiration follow on Instagram, My Choice.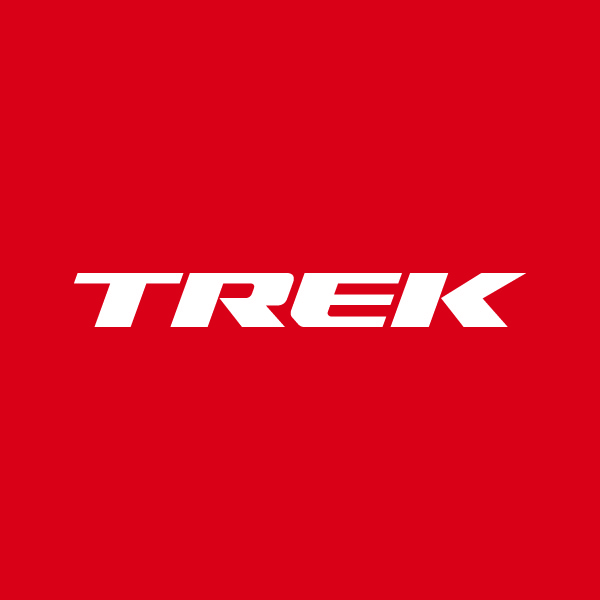 About the Author: Trek
Our mission: we build only products we love, provide incredible hospitality to our customers, and change the world by getting more people on bikes.