Racing the wind
Every ride is a battle against an invisible force. Here's how we win it.
Racing the wind
Every ride is a battle against an invisible force. Here's how we win it.
Aerodynamics is crucial for all cyclists. At 15 mph, about 70% of your pedaling power goes into overcoming air resistance. At 20 mph, it's about 80%. If you want to go faster at your current fitness level, the number one thing you can do is get more aerodynamic. And air influences other aspects of your ride, too.
On a hot day, a well-ventilated helmet that efficiently channels internal airflow can help cool you down. A helmet designed with aerodynamics in mind will keep you cool while also minimizing your drag.
Your wheels also matter. When you pass a building and a gust of wind suddenly hits you, the amount of instability you feel depends on the forces and torque of your wheels' response to that gust. Choosing well-designed wheels that take airflow into account will boost your confidence and stability in crosswinds.
At Trek, we use the same tools as the aerospace industry to develop aerodynamic bikes, wheels, and more—computational fluid dynamics, wind tunnel testing, and real world testing.
Computational fluid dynamics
We use computational fluid dynamics (CFD) software to simulate airflow over a cyclist. This allows us to rapidly test the aerodynamics of early prototypes before performing more intensive wind tunnel and ride testing. CFD is also useful for its ability to visualize complex air patterns otherwise invisible in the real world, and we can also introduce complications like crosswinds, turbulence, and gusts.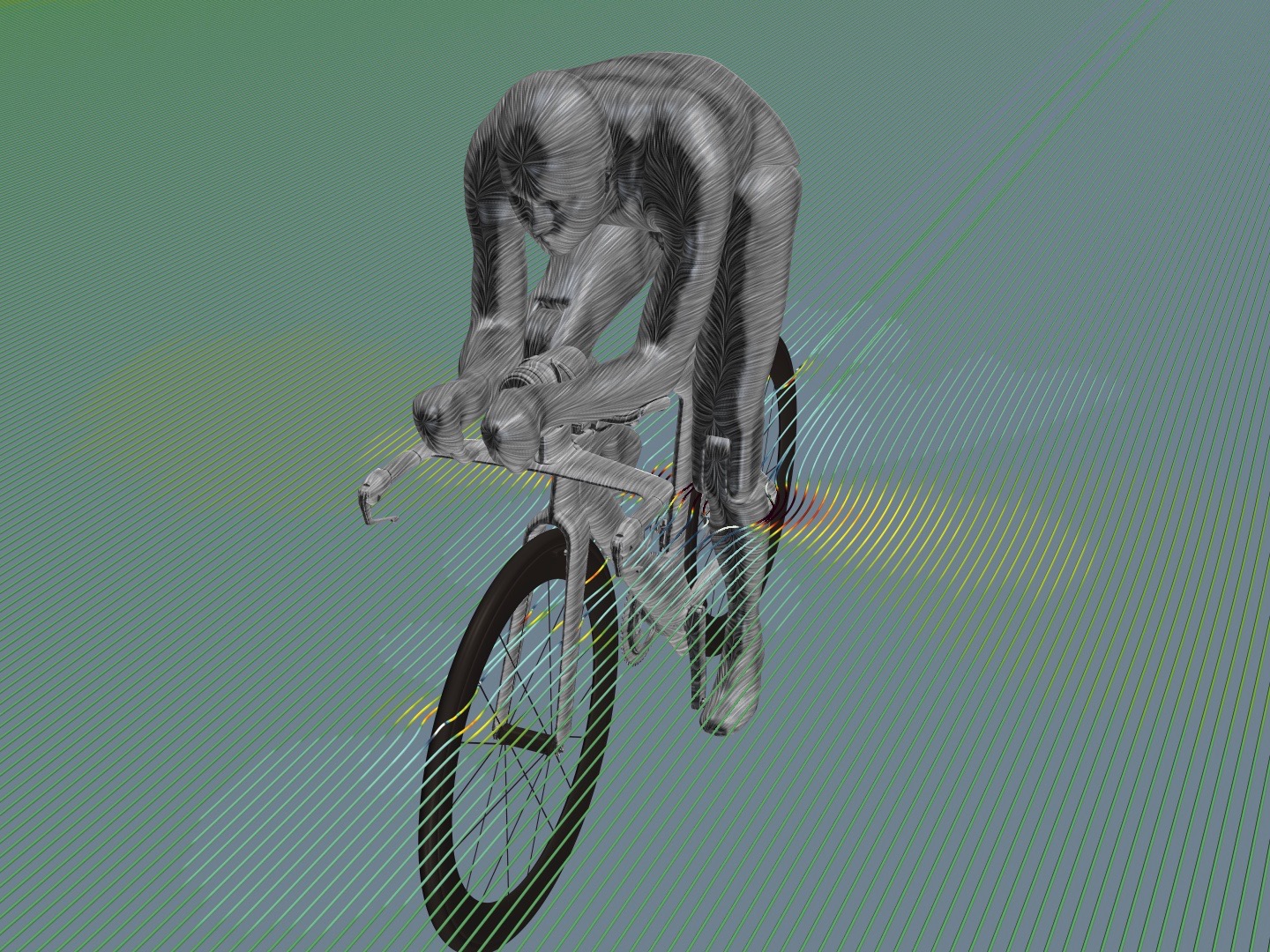 Wind tunnel testing adds confidence to more mature prototypes that we've already designed using CFD. Since we're blowing real air over the bike, we are one step closer to reality. We only test our bikes in academic- and aerospace-caliber wind tunnels with proven flow quality and advanced testing capabilities. And Manny, our pedaling mannequin, serves as our cyclist since he can hold the precise positions necessary to ensure accuracy during tests that last several days.
1/2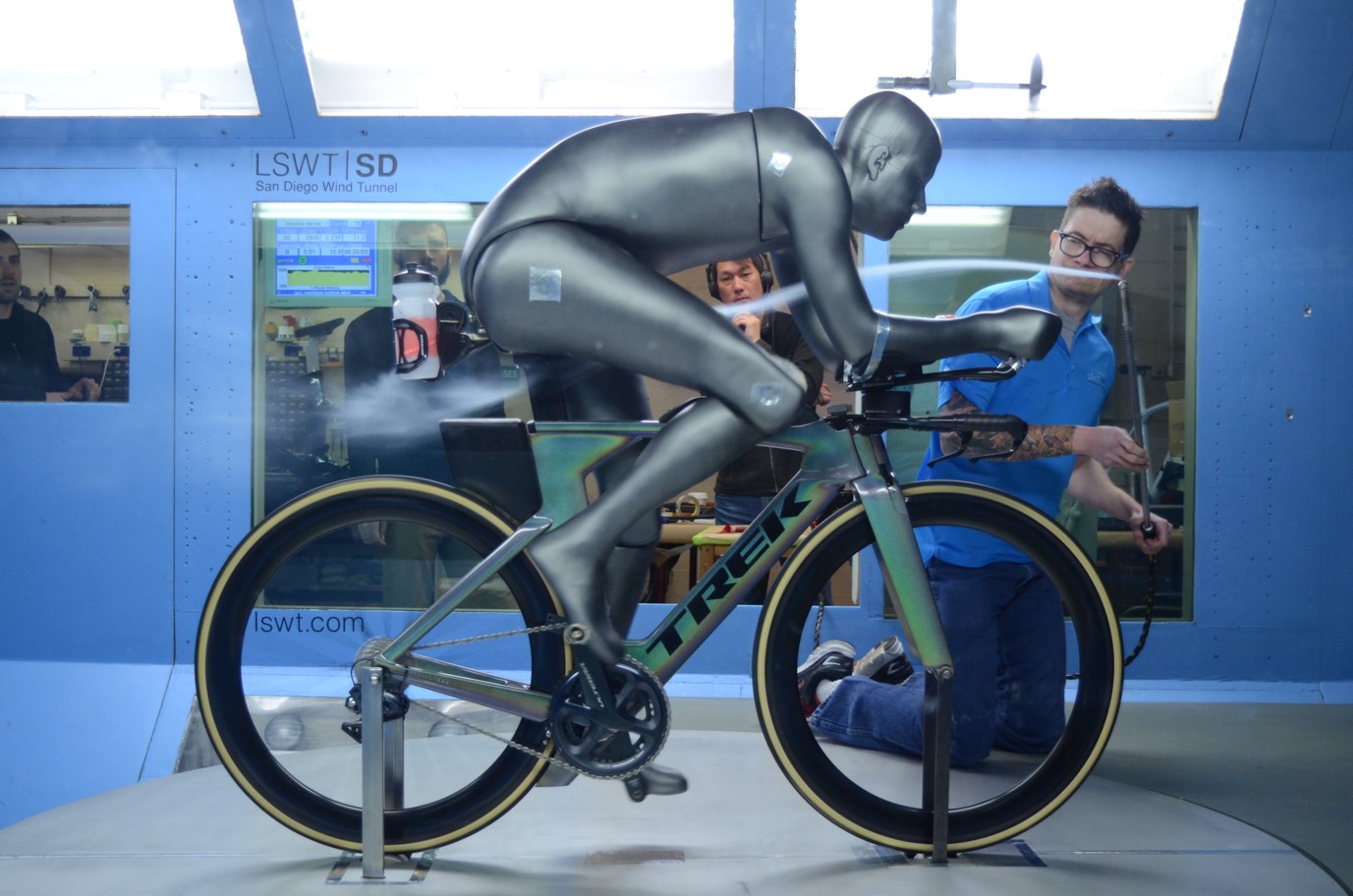 At the tunnel, we can visualize important aspects of the airflow with tools like the smoke wand.
2/2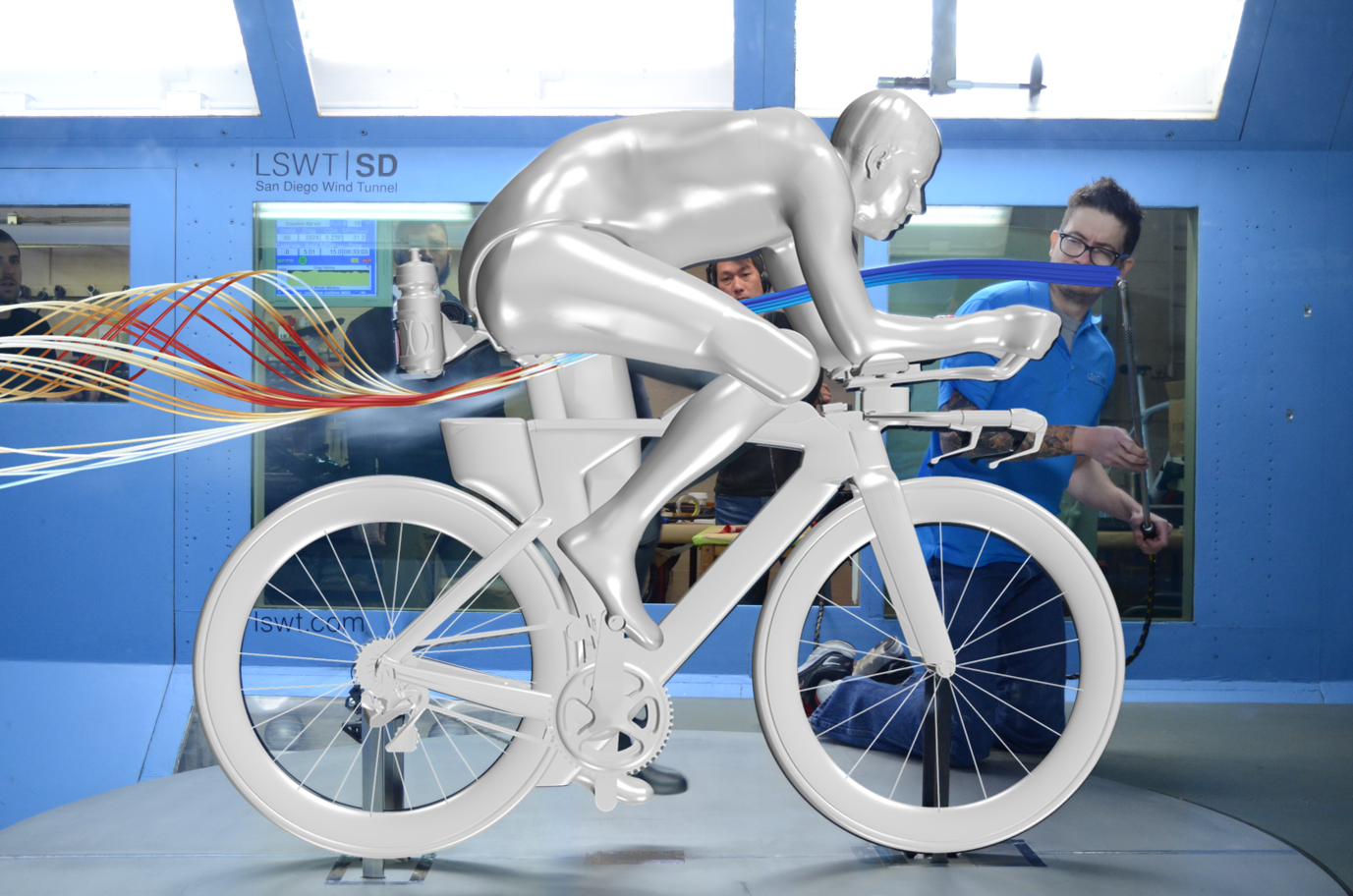 We use the wind tunnel to fine-tune our CFD simulations, and supplement wind tunnel results with CFD visualization.
The velodrome is an additional testing tool that's particularly well suited to studying the human aspect of cycling aerodynamics. Because a rider is actually handling the bike and is in a more familiar setting than a wind tunnel, the velodrome is great for testing how a rider's position influences their aerodynamics. Trek-Segafredo riders work with our engineering and fit teams multiple times a year to optimize their positions for race day.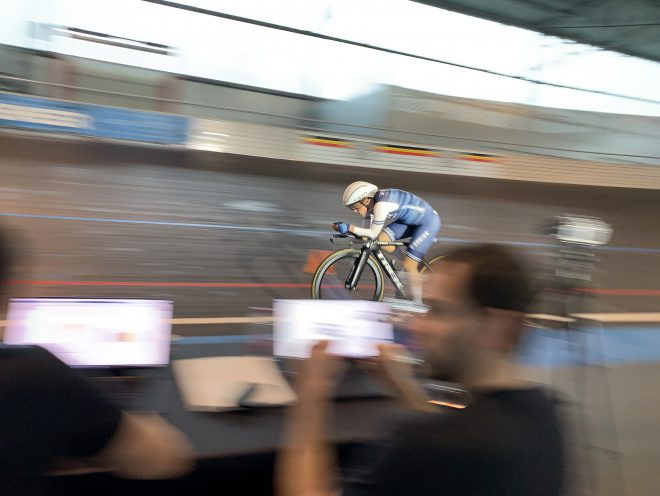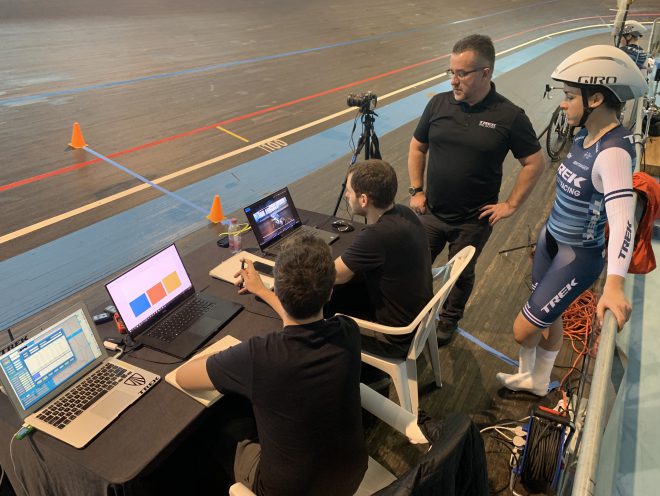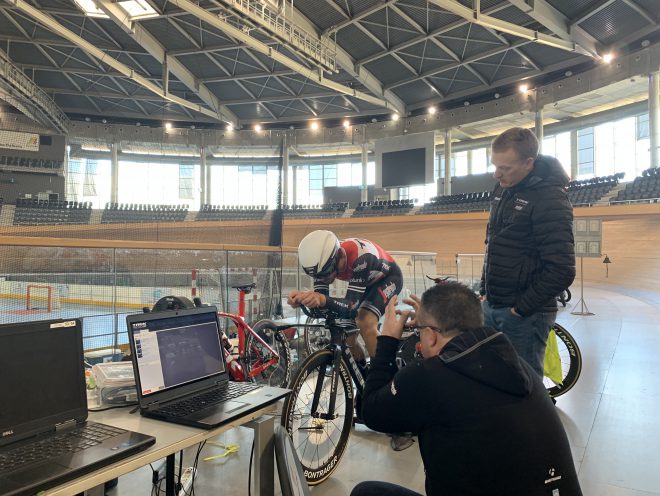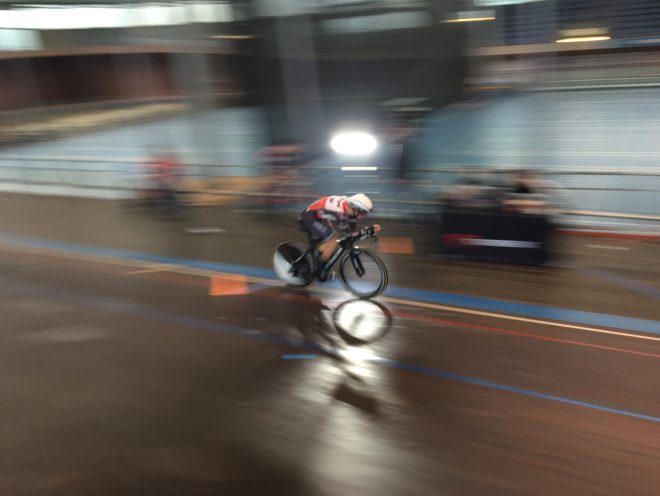 Testing on the open road allows us to see how our products fare in the real world. We can study the unsteadiness and turbulence of different roads and conditions and apply those findings to our CFD simulations. In fact, to provide our teams with as much of an advantage as possible in key races we study and analyze specific courses and optimize our bikes accordingly.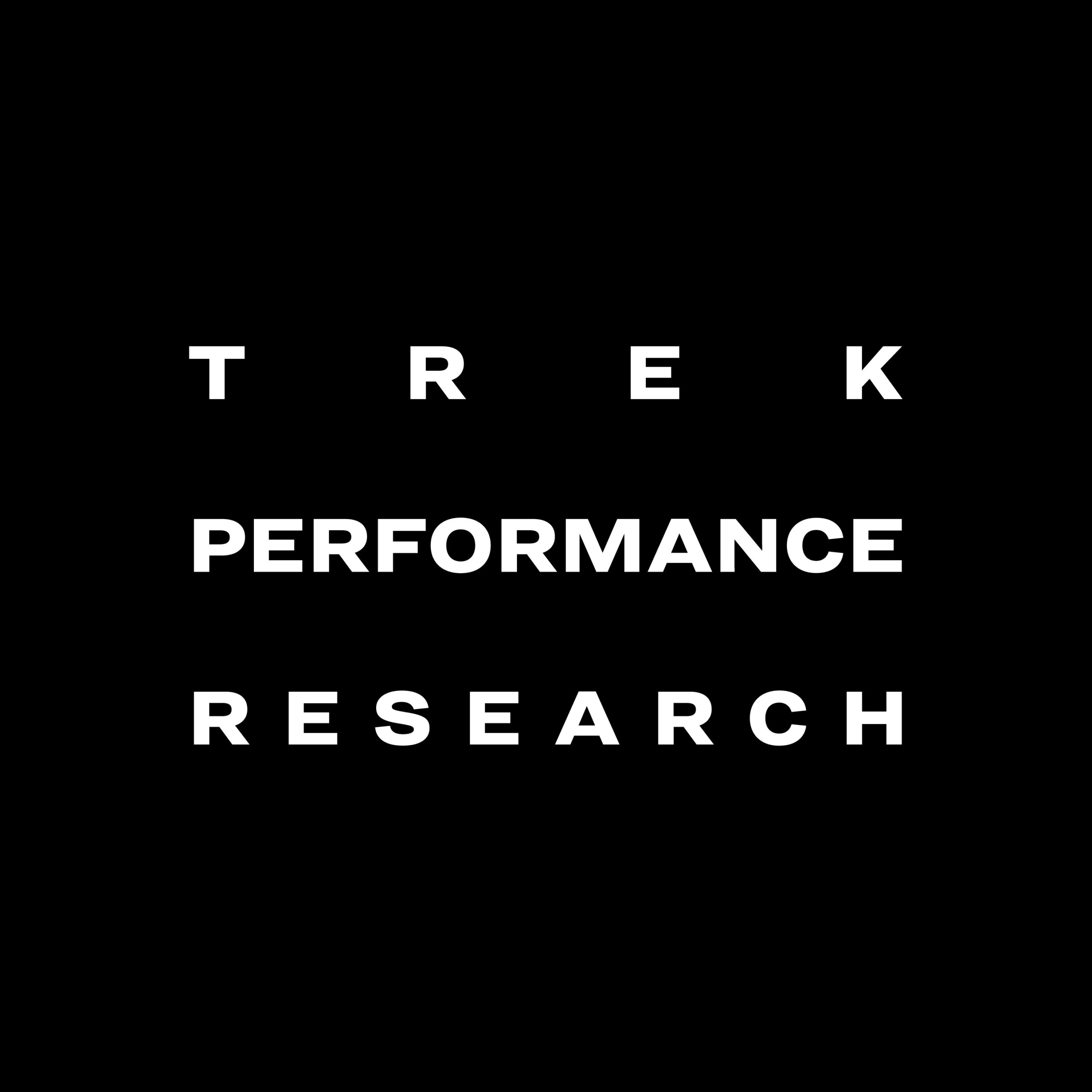 About the Author: Trek Performance Research
Trek may have been born in a barn, but it was raised on rocket science. Trek Performance Research is the driving R&D force behind developing the industry's most innovative products.