Take my keys, please
How the owner of a coffee shop in Los Angeles brewed up a new lifestyle when he traded Trek his car keys for an e-bike
Chuck Herrera is co-owner of Good People Coffee Co. in Los Angeles, California. Like any small business owner, he's got places to go and things to do.
But his car just wasn't cutting it. Traffic made it a constant time-waster, and every time he turned the ignition he'd consider his environmental impact.
Chuck wanted to make a meaningful, lasting change. So we offered him a deal: we'd send him a new Allant+ if he'd replace all of his car trips with bike trips for 30 days.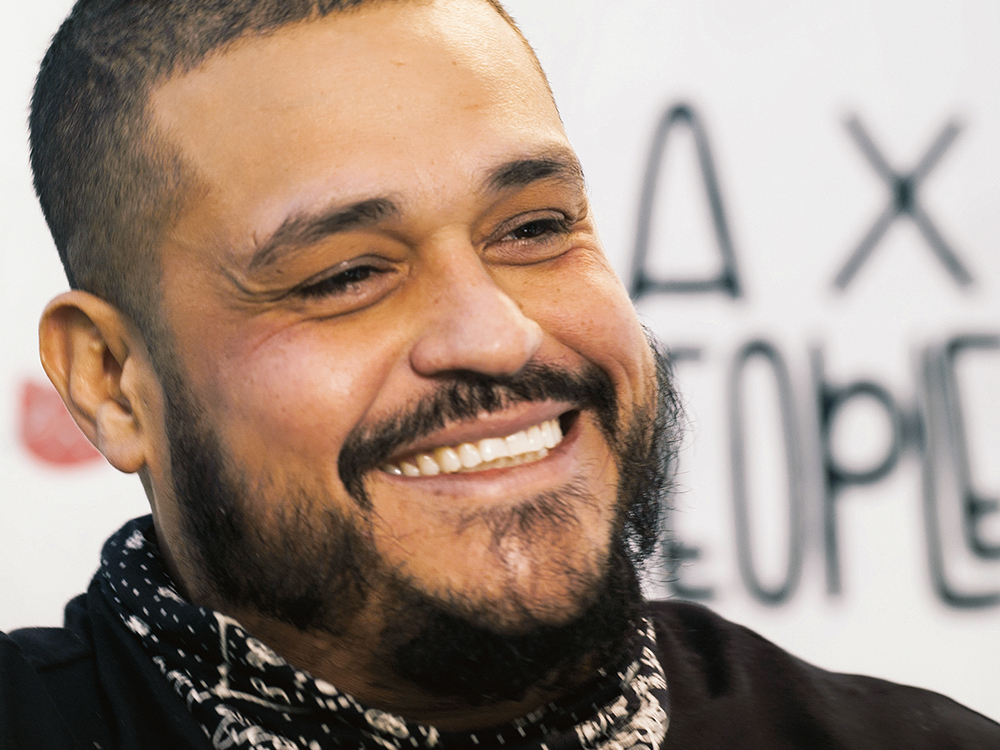 Chuck had been out of the cycling game for some time while he focused on his business. Despite some initial apprehension, he was in.
So he dropped the keys to his four-wheeled nightmare into an envelope, mailed them to Trek Headquarters in Waterloo, Wisconsin, and dove headfirst into the world of e-biking.
Here's how it went.
What was going through your mind on Day 1 of 30?
I was excited! I thought I'd be a little intimidated by the handling and the tech of an e-bike, but that was super easy to get over. I was reminded that cycling demands so much of your focus. When you're riding, you're hyper-aware of everything around you, and there's something nice about that. You have so much more control than you do when you're driving, and you have to be making conscious decisions all the time. Those are things I probably just didn't understand or appreciate when I was a younger cyclist.
How much cycling did you do before this?
Before this, I'd mostly ridden road bikes. After I opened my shop, I got really busy and just didn't have the time to cycle I'd had before. But when I got back out there, it was so much fun. It's helped me give cycling a chance again. Things like this are super beneficial for more than just your physical wellbeing.
What surprised you about Allant+?
The speed! Just straight cycling down the street. The bike makes you work for it, but you don't feel that loss of speed. I didn't think it was going to be as smooth as it is, either. It kind of feels like a beach cruiser, but it's got the speed and response of a road bike. You barely feel bumps, and it's super smooth, super responsive on turns, which kind of reminded me of a luxury car, where you feel like all the wheels are turning there with you. Feeling that connected to it that quickly was pretty cool.
How did your family, friends, and co-workers react to you taking on this challenge?
Everybody loves it. The bike is the star of the show. A couple of my co-workers at Good People started getting into cycling again, and people started bringing their bikes around more. Everyone's always asking where we should ride this weekend. Now that we have a big patio, a place where people can park their bikes, I feel like it's just made the shop even more inviting.
Did you miss your car?
Absolutely not. You'd think choosing an e-bike over a car would make your world smaller, but it expanded mine. I take longer rides, go to the barbershop, to the beach, grab something to eat. Riding the bike just makes more sense. And it feels good that I'm transporting myself on something that's not setting our planet back.
After 30 days, what's next?
We want to get a couple more e-bikes and start delivering to our customers that way! We're in a close-knit community, just three miles from the ocean, and the next town over is just about a mile in radius. We could easily cover that on e-bikes. It's all about delivering that same experience that people love in our shop—and we could say we're doing it all by bike. Somebody who works here pops up at your house on an e-bike? That's so dope.