How to ride in the desert
Everything you need to know to enjoy cycling in this seriously underrated landscape
"Biking in Vegas is seriously underrated," says Blake Gallagher, 26, a lifelong resident who's now the store manager of Trek Bicycle Las Vegas Rental Center — one of three Trek shops in the Vegas area. "There are hundreds of miles of amazing mountain biking trails and beautiful roads, and often you scarcely see anyone." But riding in the desert, with its high temps and dry landscapes — not to mention extraordinary solitude — takes some preparation and know-how. Here, Gallagher shares his top tips for enjoying a safe day out.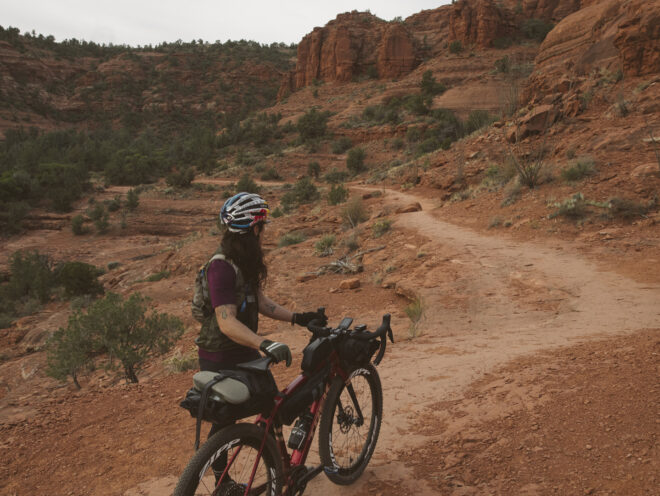 1. Research before you go
"Don't just do a ride blind," says Gallagher, who recommends downloading the TrailForks app—it has everything from trail reports and ride planners to interactive map browsing and crowd-sourced reviews. Figure out elevation gain, water sources, mileage, and the time of day when the sun will set. Need recommendations? The Great Rides wall at Gallagher's shop has tons of info on routes local to the Vegas area, which you can also find here.
2. Tell someone your ride plan
Once you choose a ride route, make sure to let someone know where you're going and when you expect to return. And then — key point — stick to your plans. According to Gallagher, a lot of Vegas trails and roads have decent cell reception, but there are still pockets with no service. Make sure you can be found.
3. Hydrate, hydrate, hydrate
Gallagher usually carries one bottle with water and another with an electrolyte drink, but bringing along three full liters isn't overkill. Don't rely on finding water sources on the trail; even if they were there before, they may have dried up. It's a good idea to pack extra electrolytes (like GU's Hydration Drink Tabs). Since it's so dry, sweat disappears before you can even feel it — but you're still losing plenty of water.
4. Pack salty snacks
Sometimes, the only sign you've been sweating is the telltale white salt crust on your shirt, your helmet strap — or your face. Replenish sodium with trail mix, pretzels, jerky, electrolyte chews, chips, or whatever salty goodness fits in your pack or jersey pockets.
5. Don't skimp on the sunscreen
Obv. But, depending on how long you're riding, it's a good idea to bring a tube with you so you can reapply after prolonged sweating. Sunscreen can help prevent heat exhaustion — and some studies have even shown that it can help keep you feel (slightly) cooler.
6. Wear the right threads
For most of the year, Gallagher rides in a light t-shirt or jersey — but to reduce sun exposure (and avoid having to slather on even more sunscreen), many people love white arm sleeves or a quick-drying long sleeve shirt. In winter, when the winds pick up and the temperature swings can be more extreme, pack a light windproof layer.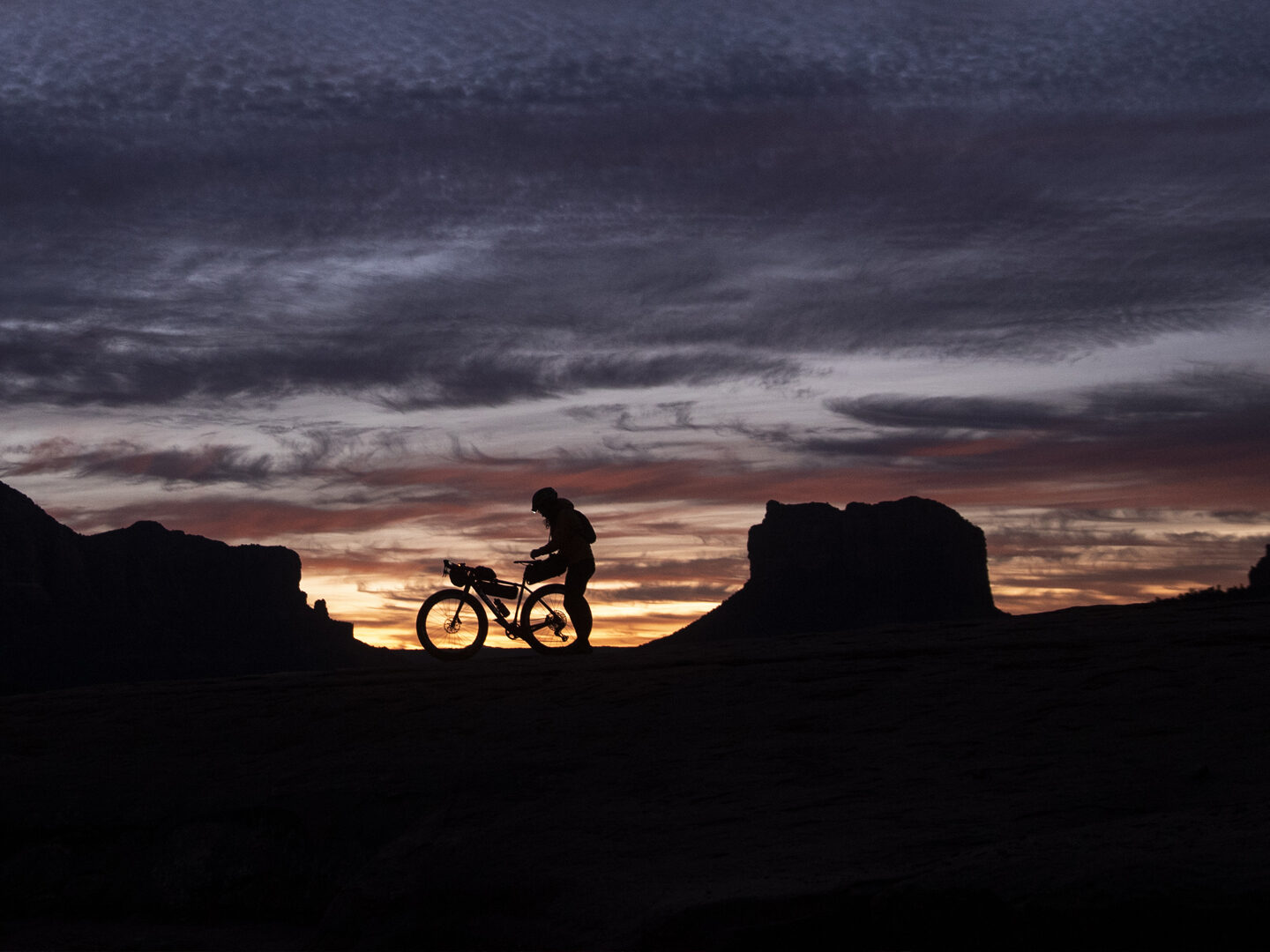 7. Bring tools for trailside repair
If you're mountain biking, be ready for sharp rocks and cactus spines — and the fact that there likely won't be many other people out there to help. "I'd say 90 percent of the time I'm all alone," says Gallagher. If you have tubeless tires (and you should), bring a tubeless tire repair kit for small holes and a tire boot in case you get a major slash. And a pair of tweezers can come in handy if you have a run-in with a cactus spine.
8. Ride in the morning — or at night
Even though places like Red Rock Canyon can be 10 degrees cooler than Vegas, that still means temperatures near 100 degrees in summer. "Start your ride as early as humanly possible," says Gallagher, before the sun starts beating hard. Avoid mid-day riding if at all possible — unless you're visiting in the cooler winter months. Even better, give night riding a try: with a headlamp and a handlebar light, you can explore desert trails under the stars when the heat subsides (a little).
Ready to give desert-riding a try?
Trek Bicycle Las Vegas Rental Center offers up a seamless experience, complete with bike rentals and route recommendations — and it's all just a short drive from the bright lights of Vegas. Learn more about how to reserve a mountain bike or road bike, and how to make the most of your next trip to Sin City!