Primed for victory
Dunbar High's Prime Ability NICA team is building healthy habits, strong connections, and hopeful futures through bikes
Primed for victory
Dunbar High's Prime Ability NICA team is building healthy habits, strong connections, and hopeful futures through bikes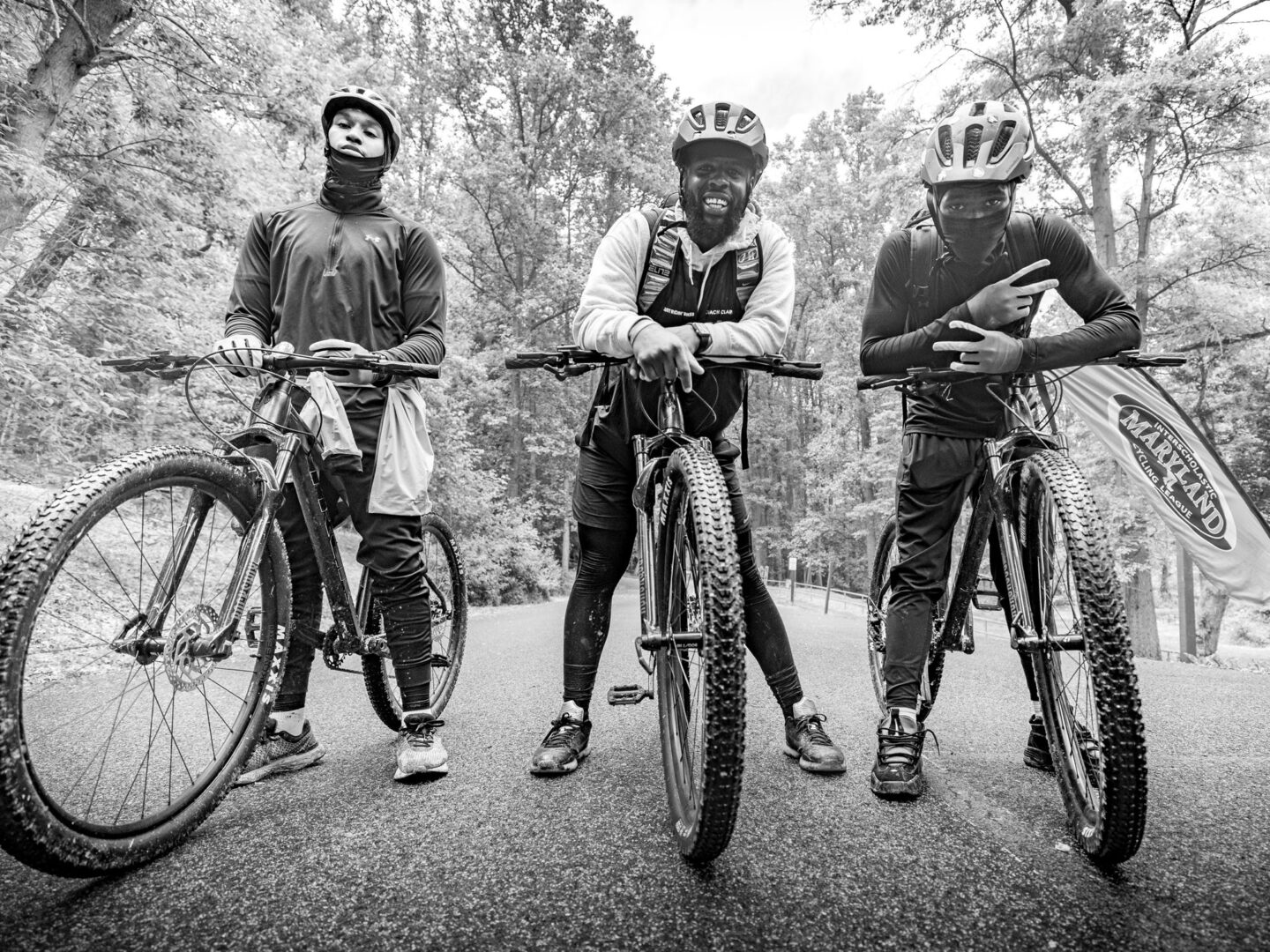 Coach Alex Clark with two riders from the Prime Ability NICA team at Dunbar High School.
16-year-old Perryellis zips across the dirt on his sunset-colored Marlin mountain bike. It's his first race with the National Interscholastic Cycling Association (NICA), and he's determined to cross the finish line. One lap to go, Perryellis focuses his eyes on the path ahead, gaining speed and momentum, when another racer comes into contact with his rear wheel, rendering it unrideable.
Without a moment's hesitation, Perryellis hoists his bike onto his shoulders and starts to run.
Perryellis is a rider on Dunbar High School's Prime Ability NICA team, which was founded by health, physical education, and anatomy teacher Alex Clark, who was looking for ways to stay active after the pandemic hit and gyms closed down. Alex started riding his bike and was struck by the beauty of his local paths and trails. And, like most beautiful things he experiences, Alex immediately knew biking was something he had to share with his kids.
It seemed the perfect way to keep students active and engaged during such uncertain times. And it also appeared the ideal solution to another worry plaguing Alex's mind — keeping his kids safe and off the streets. Dunbar High lost a number of students to gun violence during the pandemic.
But first, Alex needed bikes. He started a GoFundMe at a friend's suggestion and raised $12,000 in a few short weeks.
Then, he needed to convince the kids.
They were reluctant. They'd never seen someone like them riding a bike before. So, Alex's next goal was to soothe their worries and build the trust and confidence needed to lead the kids on a new adventure.
"We made things as easy as possible," Alex says. "I told the kids, 'No pressure, we've got bikes for you, we're just gonna ride, we're gonna take it slow.'"
And just like that, the Prime Ability community ride was born. That first year, seven students showed up to its inaugural rollout. This year, there were 43.
Soon, the kids from Dunbar High were able to see themselves through a different lens. And when people in the community reached out about the kids competing in the local NICA league, Alex saw it as an exciting next step on their on-bike journey. Plus, Trek had just launched the NICA Pathfinders Scholarship, which provides students with a new bike, gear, and stipend for race entry fees. It was exactly what they needed to get their NICA team up and off the ground.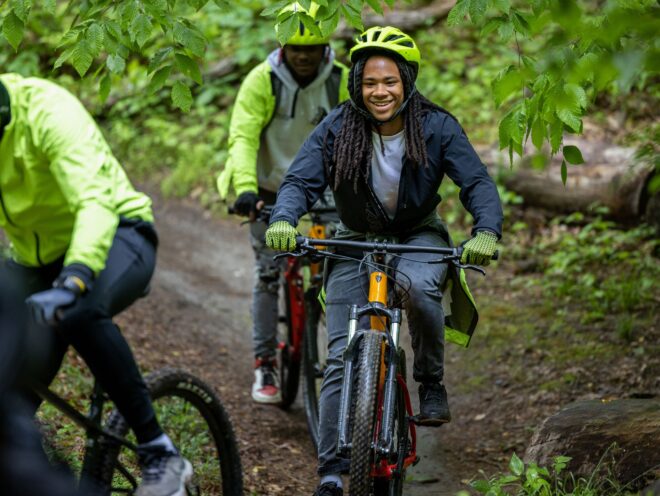 A rider on the Prime Ability NICA team smiles as he rides down a path with his teammates.
But the students' initial hesitation remained. Most kids played other sports — football and basketball and other traditional athletics where they frequently saw their likeness mirrored back at them. Plus, hanging out in the woods was a tough sell. Most of these kids hadn't spent much time (or any) on the trails prior to their teacher's suggestion.
So, Alex continued his gentle encouragement, and slowly but surely more kids expressed interest in racing mountain bikes. The first year, Dunbar High's NICA team had eight participants. The second year, that number grew to 17. This year, they're anticipating a total of 25 racers, with five students receiving Trek Pathfinders Scholarships. For many of the students, this is their first time having a bike of their own. Some even ride to school.
"I've seen a real shift in their character from stepping out of their comfort zones," Alex says. "And a shift in their lifestyle, too."
Leandra, a 10th grader at Dunbar High and student-athlete on the Prime Ability NICA team, says racing has been a "great relief."
"I can think on the bike," she says. "I can relieve stress and release emotions. The bike is a getaway for me."
Donovan, an 11th grader at the school and fellow NICA racer, found similar relief in the saddle.
"My first time on the trails was my first time racing NICA, and it was a tough one for me," he says. "I had so much weight on me, and I wanted to give up, but then I noticed my coach and family cheering me on.
"When I'm on my bike, I feel like the weight comes off."
Donovan smiled proudly when his friend and fellow rider Perryellis recounted his memorable first race, which made the nightly news and turned him into somewhat of a local celebrity. Perryellis ended up completing his final (uphill) lap on foot, crossing the finish line with his bike on his back. He was later awarded the Maryland Interscholastic Cycling League's 2022 MICL Season 5 Character Award, recognizing extraordinary character in a NICA student-athlete.
Perryellis' perseverance represents everything Alex hopes to teach his students through bikes — that even when you break down, even when things go wrong, you have to keep moving forward.
As they prepare for the upcoming NICA season, Alex's students look ahead at their future on two wheels. Some, like Leandra, see themselves on a professional race team or fixing bikes for other people's enjoyment. Others, like Donovan, hope to share their love of the ride with kids of their own one day.
"I want to keep riding bikes when I grow up," he says. "I want to have a chance to teach my kids how to ride with a group — with a family they know will always be there."
Want the inside line on Dunbar High's upcoming NICA season? Follow @primeability and @prime_ability_nica on Instagram.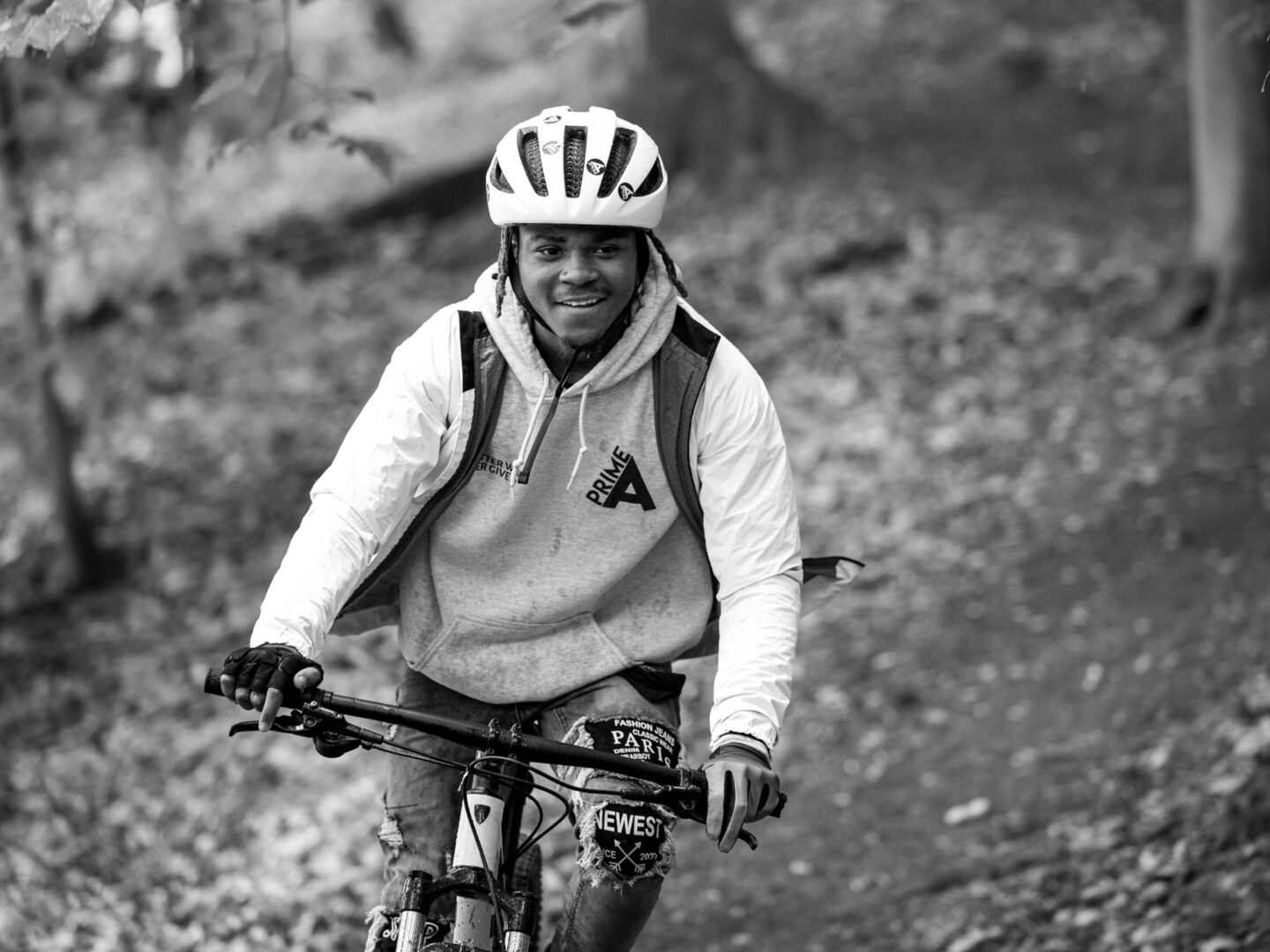 Another rider on the Prime Ability NICA team hits the trails with a smile.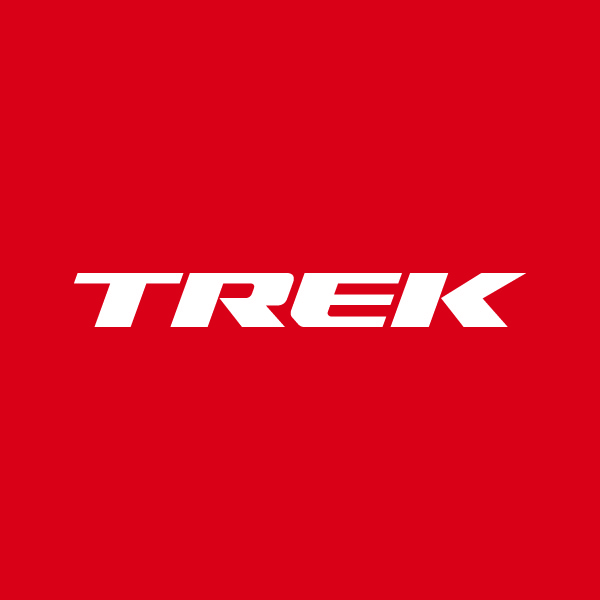 About the Author: Trek
Our mission: we build only products we love, provide incredible hospitality to our customers, and change the world by getting more people on bikes.